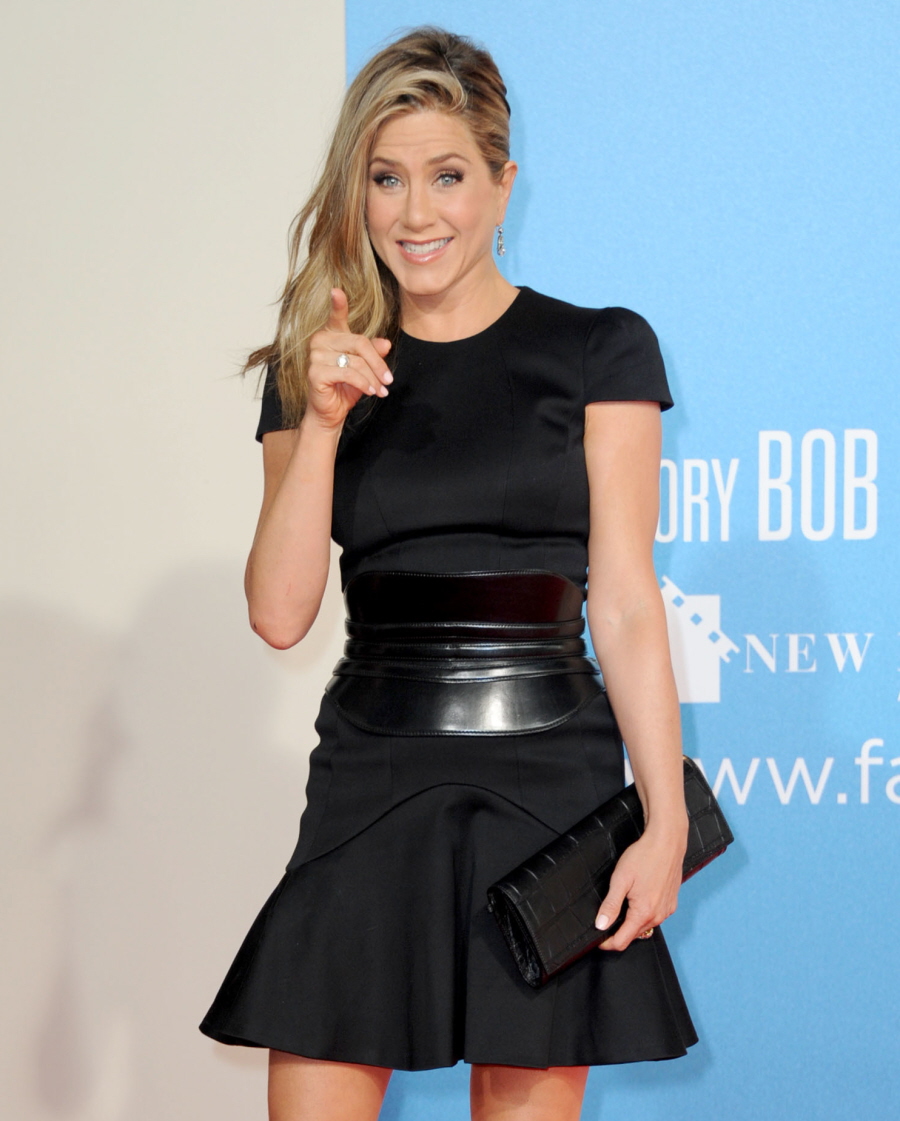 This is an interesting story that is only partially about Jennifer Aniston and how she just signed on to a new film. That alone is somewhat newsworthy, I suppose, although the film's premise sounds… odd. Like, "why are they making that story into a movie?" kind of odd. But really, this story is about the Chinese market for Hollywood films, and how Chinese financiers are exerting themselves within Hollywood. The basic gist is that Jennifer has signed on to a film called Cake, which will be produced by Shenghua Entertainment/Cinelou Films, a Chinese outfit. The film's budget is paltry (for Hollywood) at $7-10 million. But it sounds like this is going to be the first of many films produced (with Chinese money) through the Hollywood system specifically for Asian markets. This is very insidery and "how the sausage is made," but I find it fascinating:
After Dark Films and Shenghua Entertainment, a leading producer of television drama series in the greater China market, announced a five picture, USD $50MM co-financing pact, for the production of five $7MM-$10MM films over the next 18 months. Under a new banner, CINELOU FILMS (DHJ), Courtney Solomon (An American Haunting, Transit, Dungeons & Dragons) will produce the films which will focus on director and star driven material in the dramatic, dark comedy and thriller genres. Cinelou is being repped by WME Global, who will assist in the sourcing and packaging of the films produced under the new banner.

One of the first deals of its kind from the burgeoning Chinese entertainment arena, the pact allows for films to be chosen based solely on creative merit, with no limitations on where the films are produced. The deal was put together by Solomon and South China Media, under a new production venture between Solomon and Mark Canton (300, 300 Rise Of An Empire, Escape Plan).

The first film under the new deal will be Black List script CAKE written by Patrick Tobin. Jennifer Aniston will star as the acerbic, hilarious Claire Simmons, who becomes fascinated by the suicide of Nina, a woman in her chronic pain support group. As she uncovers the details of Nina's suicide and develops a poignant relationship with Nina's husband, Claire also grapples with her own very raw personal tragedy.

Along with starring as Claire Simmons, Jennifer Aniston also will executive produce the film. Daniel Barnz (Phoebe in Wonderland, Won't Back Down) will direct. Ben Barnz, We're Not Brothers partner (Phoebe In Wonderland), Kristin Hahn, Echo Films partner (The Departed, The Switch, The Time Travellers Wife), and Solomon will produce, and Shyam Madiraju and Canton will executive produce.

…Director Daniel Barnz said "Of the zillions of Jennifer Aniston fans, I might be the biggest one of all. I've especially loved her more dramatic performances, and I can't wait to watch her tackle a role that has such a brilliantly funny voice and so much raw pain (hats off to writer Patrick Tobin). I'm honored to be collaborating with Ben, Kristin and Courtney, and it's exciting that Cake will be the first film under the Cinelou banner. It feels like we're all taking a leap of faith together, and that's pretty thrilling."

Producer Ben Barnz said "I'm thrilled to be working alongside Courtney and Kristin, and so very appreciative of Cinelou's commitment to Cake. Patrick has penned a stunning script, and there's no doubt Jennifer will amaze in a role that exploits both her comic and dramatic abilities. Daniel always gets terrific performances from his cast and brings great visual panache to his films."

The deal for CAKE was negotiated by CAA and WME Global who are repping the film together, and Scott Karol, on behalf of Cinelou and Conquistador.
Ah, so I guess it's going to be just a straight-up drama, maybe with some black comedy streaks. That's interesting. I guess one of the parts I find so fascinating is the idea that Aniston is some kind of hot commodity overseas and that Chinese financiers would want to get into bed with her (metaphorically). I don't mean that as disrespect to Aniston at all, but I've always thought of her fanbase as more centralized in America, maybe Canada and parts of Europe. I mean, Aniston isn't a franchise player. She's rarely in the big blockbuster movies, and if she is in a big movie, she's never the lead. Why do these Chinese financiers think Aniston will win over the Asian markets? Or is the production cost so low that they could basically toss anyone in the lead role and still recoup their money?
PS… If I was writing a film for Jennifer Aniston called Cake, it would be a rom-com about a cake baker looking for love amongst her rag-tag group of parolee baking students. Right? Matthew McConaughey would play the thief who embezzled money and set about embezzling Aniston's heart.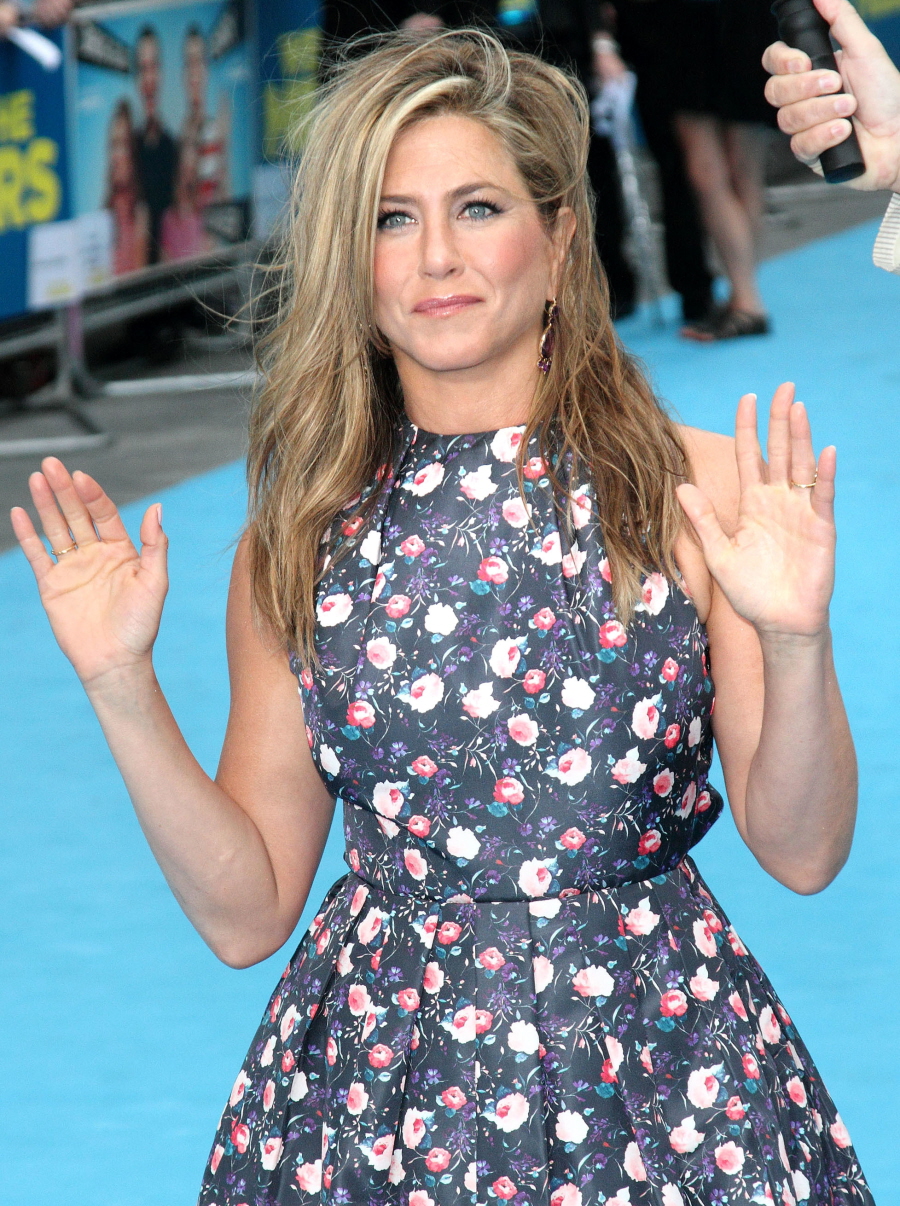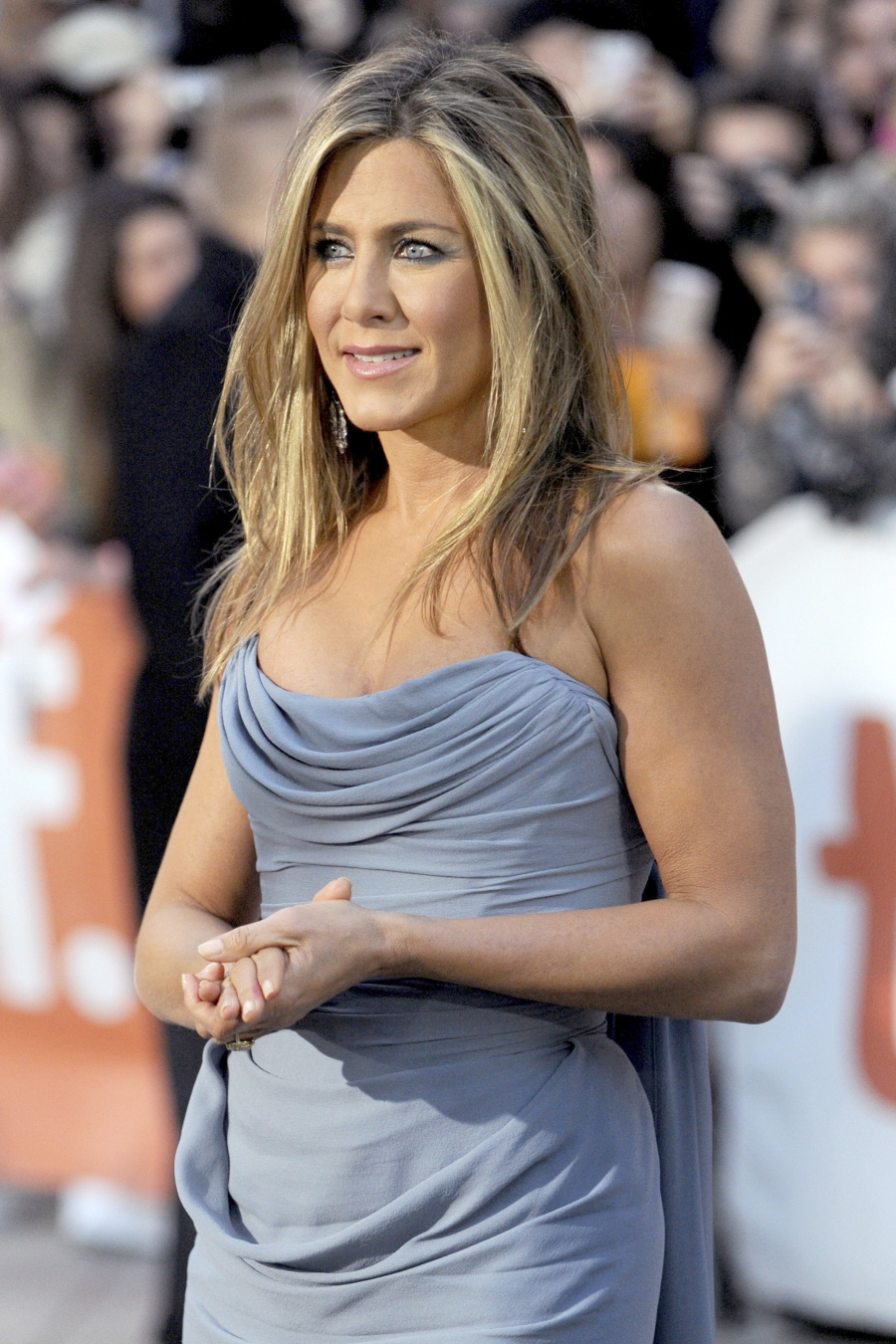 Photos courtesy of WENN.