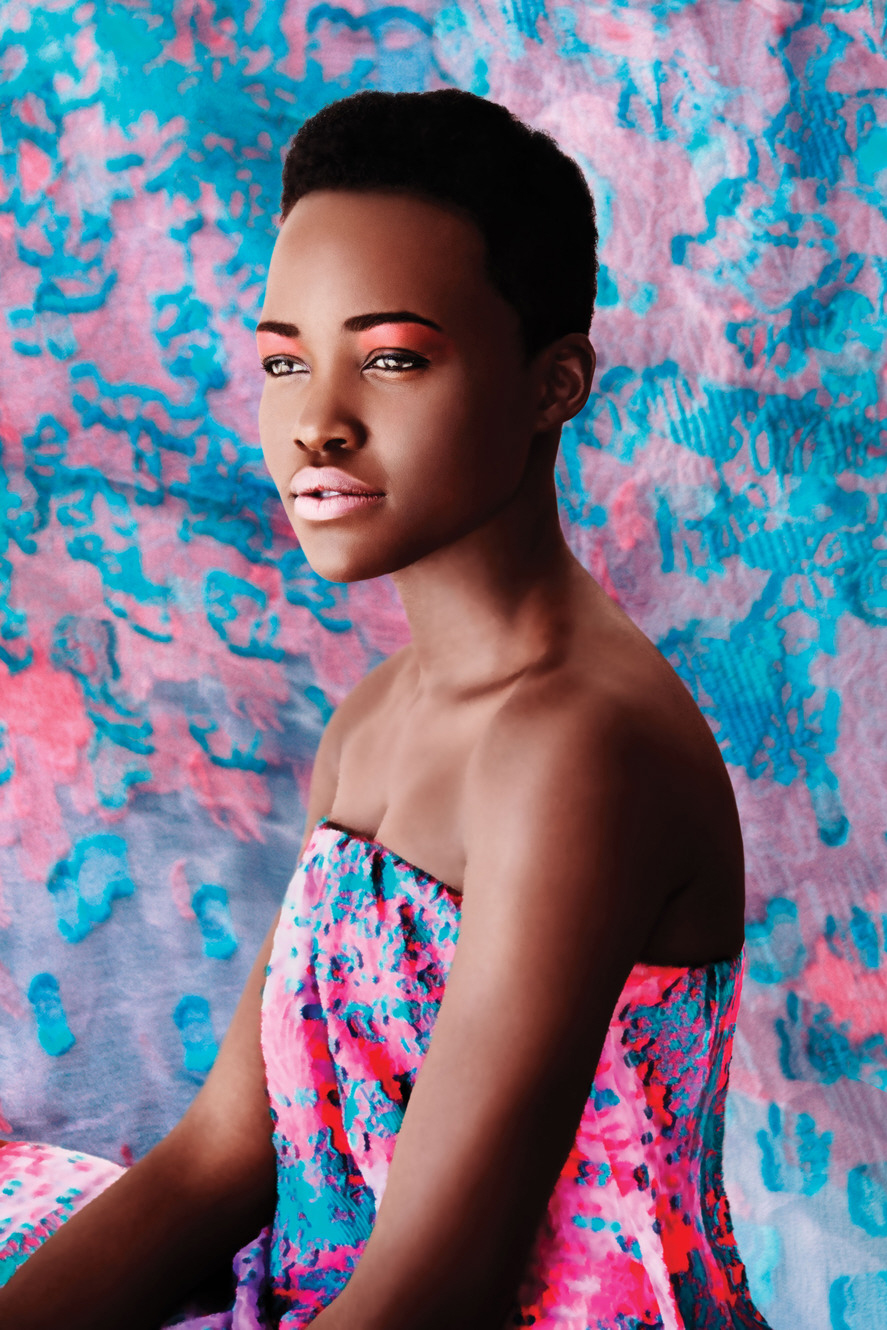 GAH. Lupita Nyong'o has a wonderful editorial and interview in NY Magazine's The Cut. I'm including much of the editorial here – some of these shots made me lose my breath. My God. HER FACE. She's like a piece of art. As for the interview… it's mostly about fashion and how she came out of nowhere and now she's a Fashion It Girl. I would argue that she's just a flat-out It Girl, and fashion is only part of it. So, I enjoyed the piece but it's mostly superficial. You can read it here and here are some highlights:
How she looks & how she eats: [She's] sipping verbena tea, sleek in black pants and black sweater, and sitting with legs and hands crossed politely as a driver waits outside and the lunch staff scours the pantry for gluten-free bread. "I haven't always been gluten-free," Nyong'o explains in a measured tone, after scanning the menu and coming up short. "I've done it for maybe nine months."

She stays on message: That is to say, her ability to both land her first feature-film audition after drama school and get nominated for it is "not a badge of honor" but only a lucky break; her director is "very good at keeping us on point"; her co-stars are "incredible, all exceptional artists, and very dedicated to their craft"; while on set, "egos are checked at the door, and everyone's about the work"; her current whirlwind life is "stressed but blessed—I mean, I couldn't have dreamed this up"; and her goal for the future is to "just be in the moment, fight to stay in the moment." All of which makes her a publicist's dream and ensures that, whatever may come of the Oscars, Nyong'o is not going to screw this moment up.

Her family: When Nyong'o was less than a year old, her parents moved back to Kenya, where her father is now a senator representing Kisumu County, her mother is the managing director of the Africa Cancer Foundation, and her cousin Isis is one of Africa's most successful women, according to Forbes ("We don't really know what she does; she's like the Chandler of the family"). She describes her childhood as "middle class, suburban," but adds, "It felt very normal to me, but 'normal' to me might be very different from 'normal' to you. I don't know what 'normal' is."

She went to Hampshire College: She attended because "it's a matter of course for Kenyans in middle-class families to study abroad," she says she was not yet "in a position to admit I wanted to be an actor, but I knew that I wanted to be involved in that world. America was a good place to go."

American culture shock: "I thrive on structure," she says. "I find my freedom in structure. It was very hard to adjust to an individualistic and very liberal system. I mean, my upbringing, I would iron my clothes every night. I would plan what I wore the night before, and then I would iron it. That's just the way my mom raised us. Then I got to Hampshire, where clothing is sometimes optional and all this kind of thing. I was mortified."

Getting the part of Patsey: Before she even knew she had the part, her life was already starting to feel surreal: After the audition, McQueen invited her to a dinner where she met Michael Fassbender, and later they all went dancing. Nyong'o had only just gotten back to New Haven and was dragging a rug outside ("I wanted to bask in the sun and take in the last 24 hours, wrap my head around what had just happened") when she got a call from an unlisted number. It was McQueen offering her the role. "I sat on the pavement," she says, "immediately terrified and intimidated by the entire thing." Six weeks later, she was back in New Orleans rehearsing scenes. "I whispered in her ear, 'Let it rip, go for it,' " says ­McQueen. "Michael Fassbender came up to me after, and I remember him saying, 'I better get my s–t together.' "
What this reads like is a portrait of a young woman in transition – perhaps one of the biggest transitions we've ever seen of a Hollywood It Girl. One year ago, no one really knew her name. And now she's the favorite to win the Best Supporting Actress Oscar and she's still unsure of how to handle parts of it. She still has a roommate, for goodness sake. She's still living in her little place in Brooklyn, and she shares a stylist with Michelle Dockery. It must be so odd for her, but I think she deserves a lot of credit for how well she's handled everything so far. She really hasn't put a foot wrong whatsoever.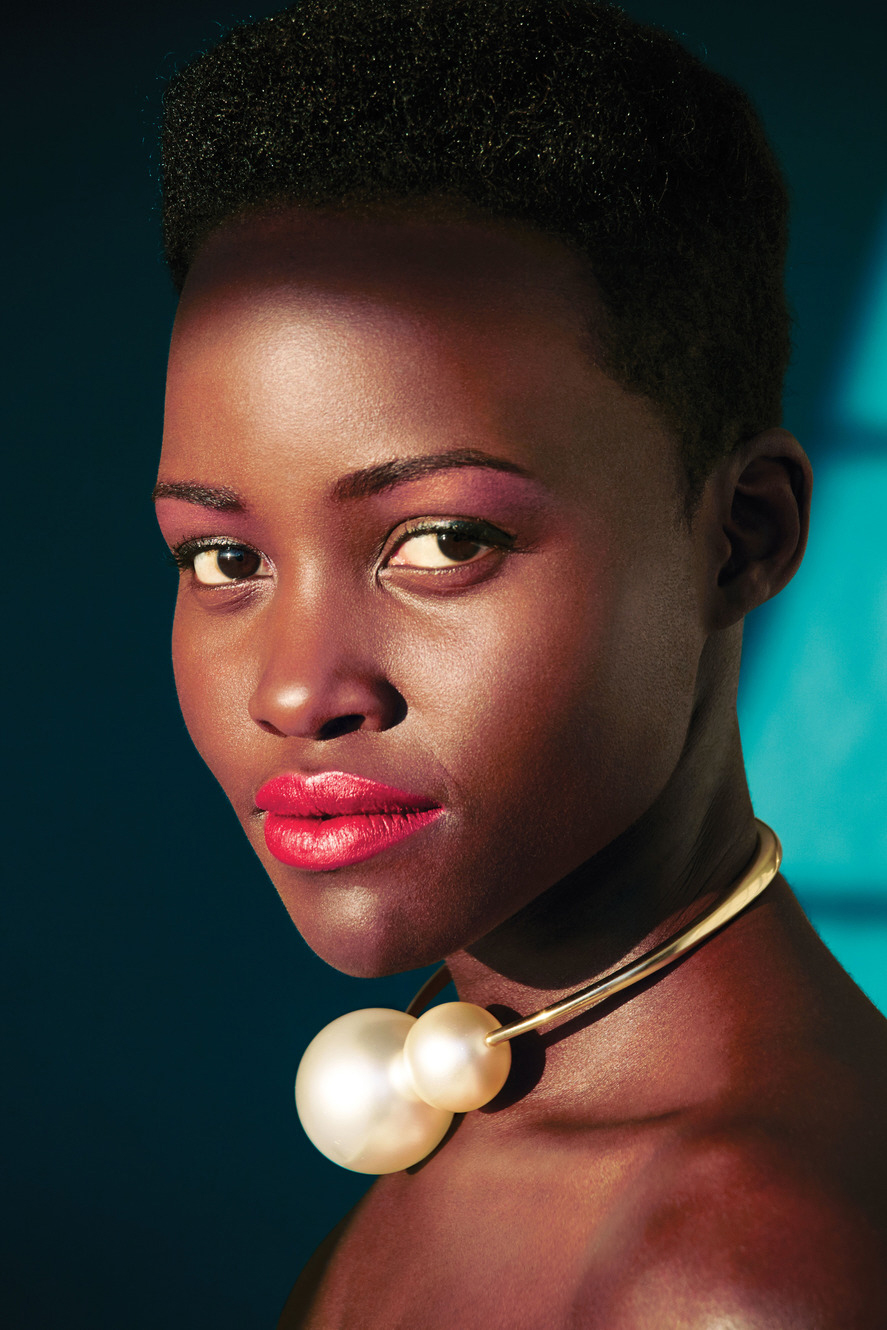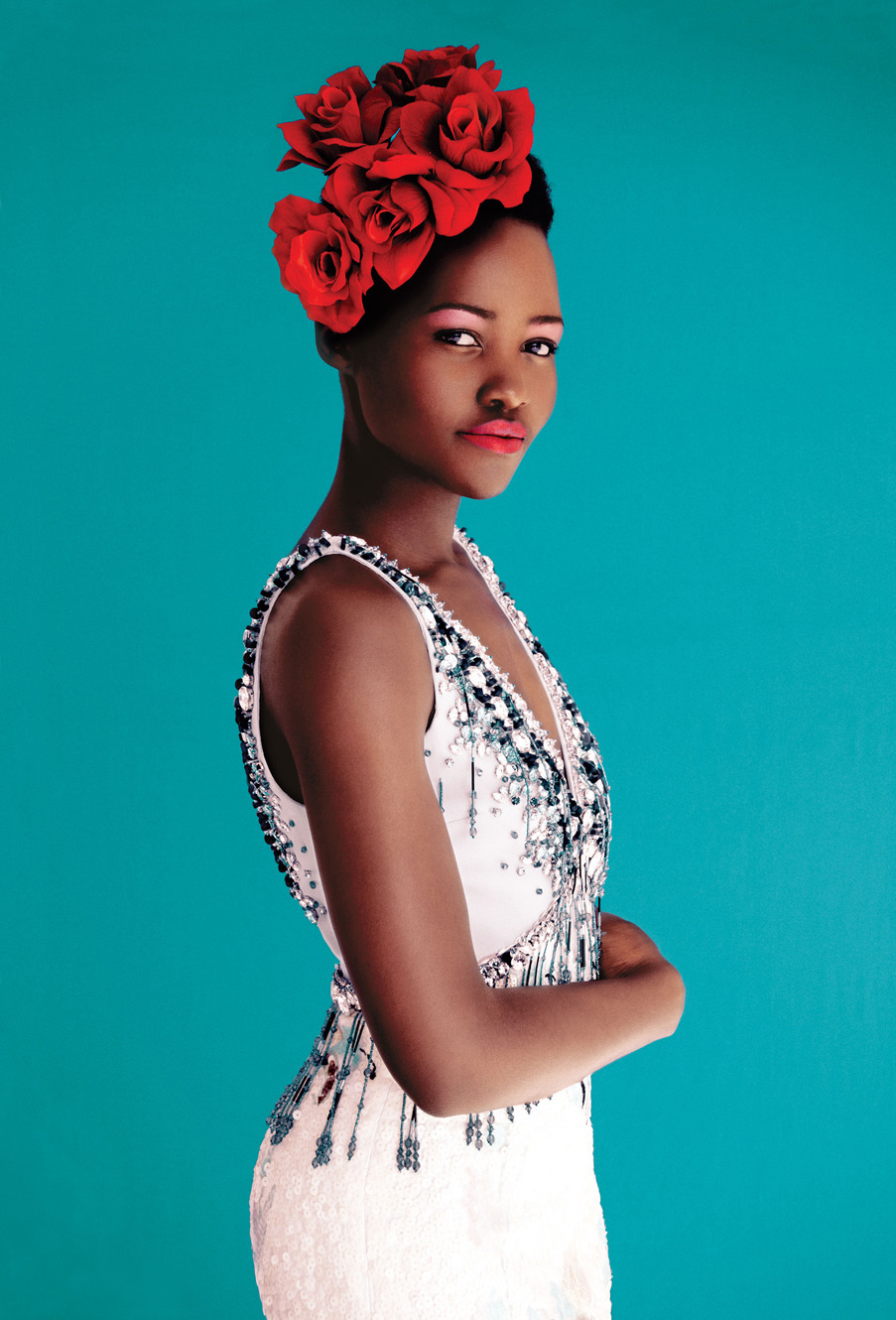 Photos courtesy of The Cut/NY Magazine.