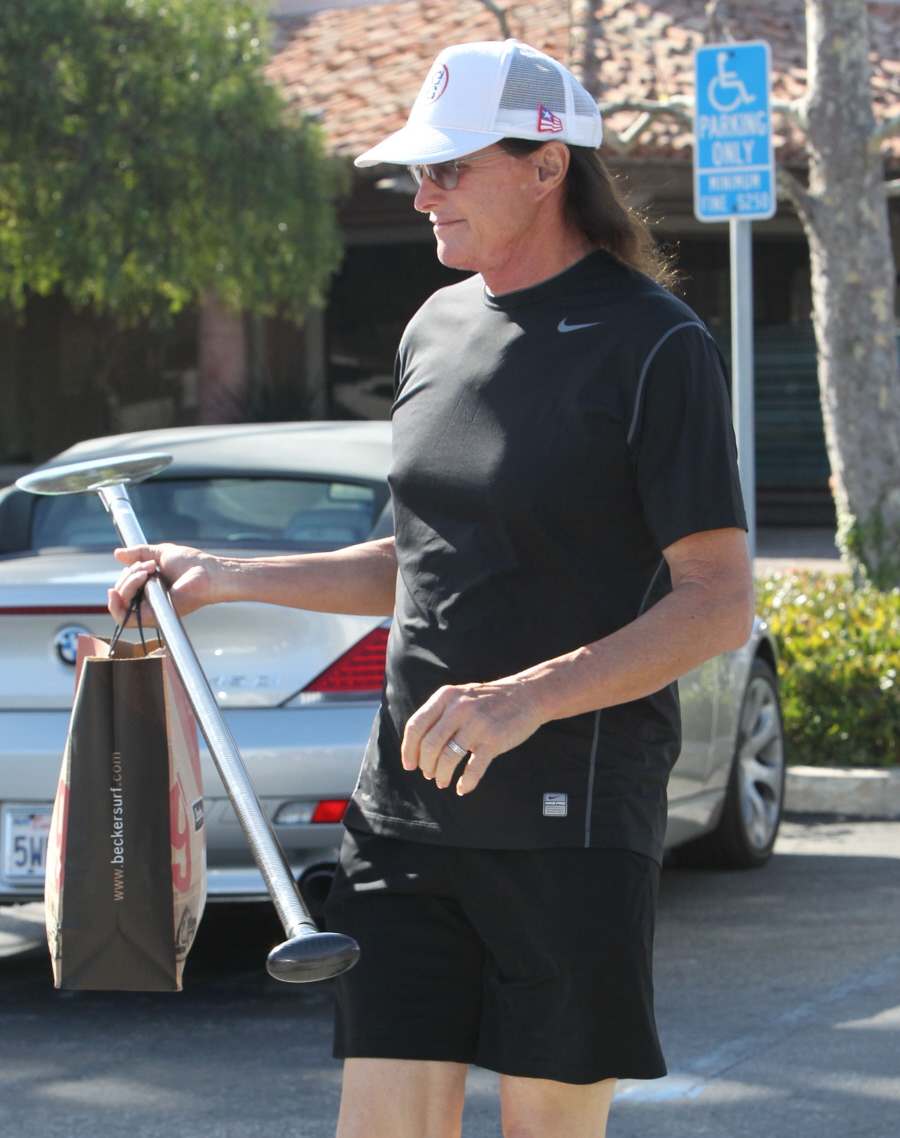 I really wish we had the most recent photos of Bruce Jenner from a few days ago, but we don't – you can see them here at Dlisted. Those are the first photos of Bruce since he recovered from his laryngeal shave surgery, which went down a few weeks ago. In those photos, it really looks like he went in for a lot more than just a shaving-down of his Adam's Apple. It looks like he also got A) a nose job, B) hair plugs, C) some eye work and D) lip injections. As we've discussed before, no one really knows if Bruce is transitioning but no one has any judgment for him either way. So, Us Weekly has a lukewarm story about all of this and their sources (Lucifer's Homegirl and assorted minions) say that Bruce is getting this stuff done because he's vain, not because he's transitioning.
Bruce Jenner's evolution continues. The former Olympian stole the spotlight from stepdaughter Kim Kardashian and her famous siblings this week when he stepped out in L.A. on Monday, Feb. 10, showing off his bare neck with a newly smoothed-down Adam's Apple — the result of a laryngeal shave procedure he underwent last month at the Beverly Hills Surgical Center.

Although laryngeal shaves are often one of the first steps in gender reassignment surgery — spurring endless rumors about Jenner — Bruce recently explained: "I just didn't like my trachea."

The 1976 gold medalist has also been sporting noticeably longer hair in the months since he and Kris Jenner announced their separation. The father to six and stepfather to four has gone under the knife before, too: He had a nose job and partial face-lift in 1984, with a second face-lift to correct the work in 2009.

"I just turned 65 and I still have hair to grow," the E! star told Us Weekly back in October.

What's behind the transformation, anyway? Bruce "has always been obsessed with his looks," one Kardashian insider tells Us. Another insider adds that he's "never felt comfortable in his skin."

One thing is clear: His famous kids will stick by him every step of the way. "His kids are supportive of whatever he does," the second source says.
Bruce has "never felt comfortable in his skin." Oh. Okay. That's code for "he's going to keep going in for surgeries," right? So, is this situation just vanity and Bruce's body image issues, or is it something else? I don't have any idea. The only thing that bugs me is that the tabloids are running stories about how the Kardashian and Jenner kids think Bruce is "embarrassing" them. This whole situation has the feel of transphobia, but without the acknowledgement that we're actually dealing with someone in transition.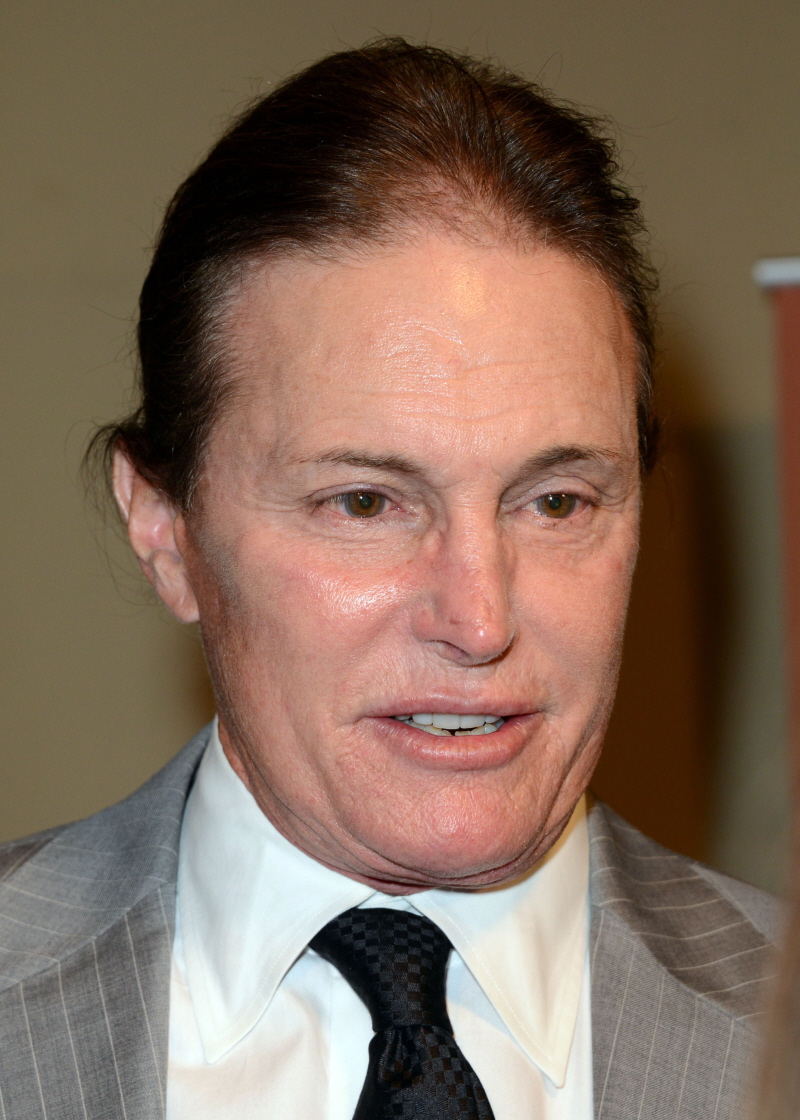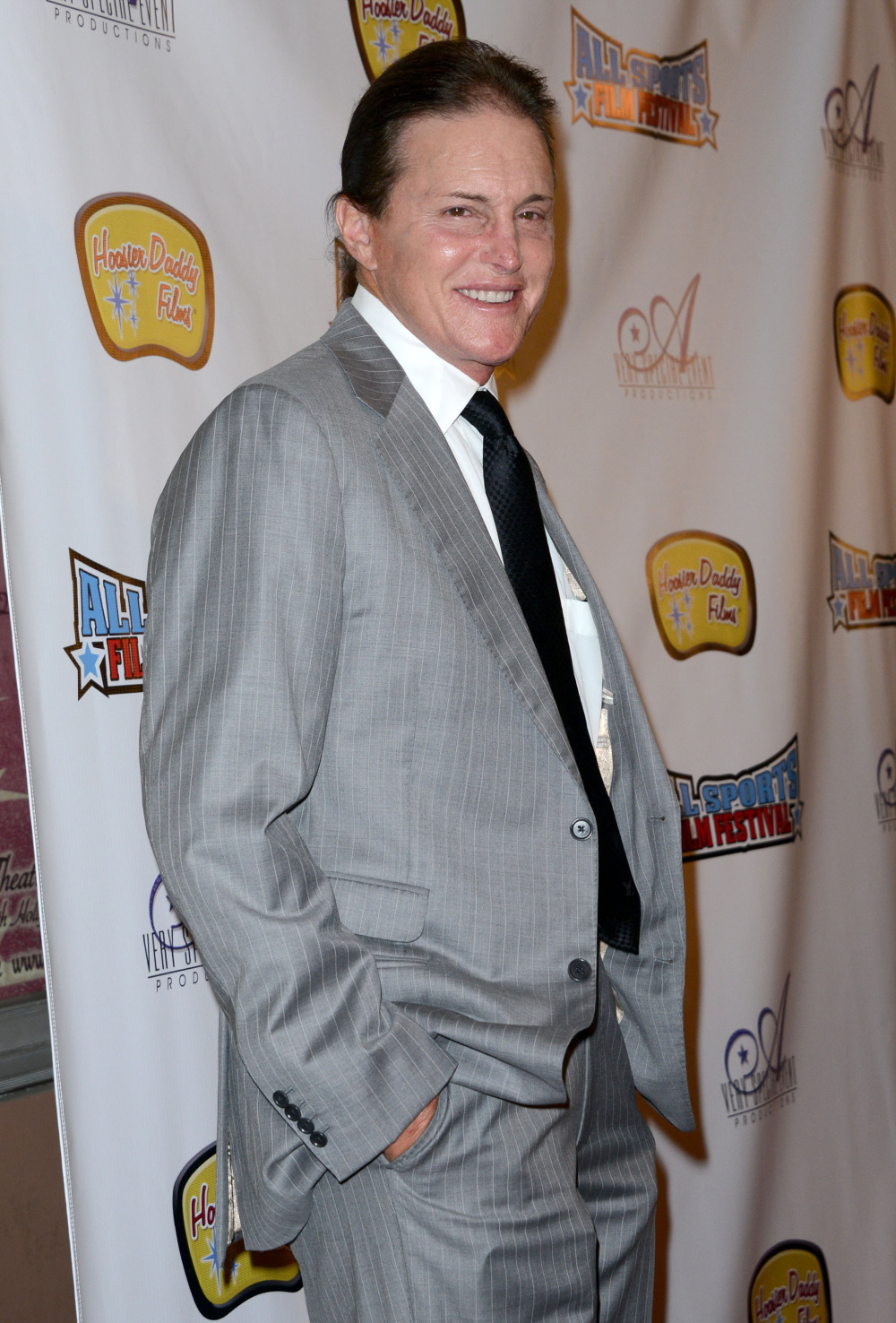 Photos courtesy of Fame/Flynet.