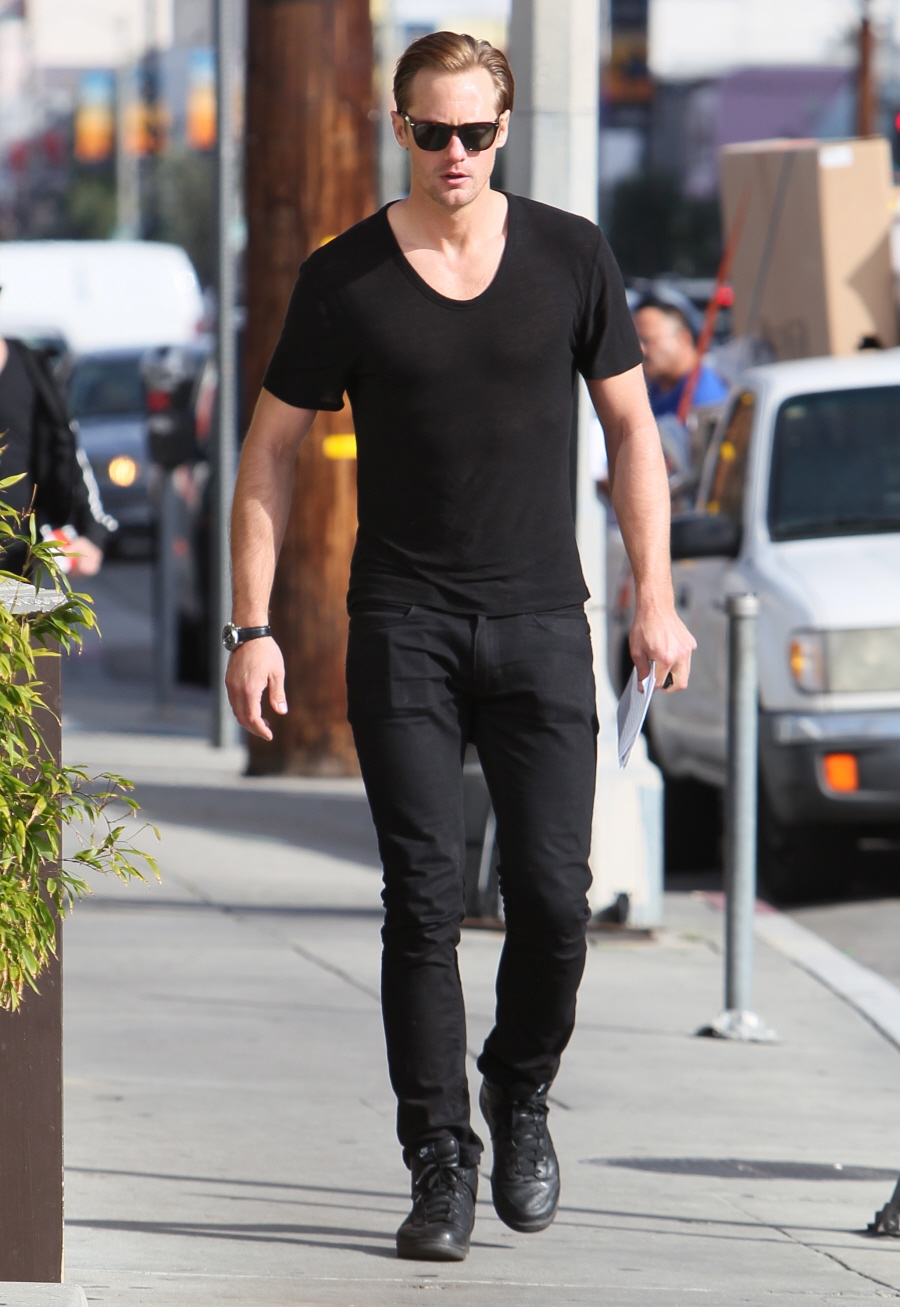 Why do I forgive Alexander Skarsgard nearly everything? If Anne Hathaway's husband Adam Shulman was wearing this all-black, skinny-jeans ensemble, I would be in the midst of a style migraine. But since it's Alex… I can't hate him. This Swede loves his skinny jeans. He likes a tight fit. He likes to squeeze into things. I could go on…but I won't. It also occurs to me that Adam Shulman rarely wears dark-colored skinny jeans and maybe that's the difference. Shulman loves a white skinny jean. Ugh.
Anyway, these are some photos of your Swede leaving Sushi Roku in LA. I don't know if he was eating lunch solo, or if he just exited the restaurant separately from a lunch date. If he does do sushi lunches solo, more power to him. I hate eating in restaurants alone. I know I'm old enough where I shouldn't feel self-conscious at all, but I do. It seems like Alex is probably the kind of guy who get lunch by himself and never even think of being self-conscious. He could probably do it naked and not be self-conscious. Hm… Alex… naked… eating sushi?
We haven't talked much about Alex recently. Just before Christmas, he completed the South Pole trek with Prince Harry, Dominic West and three teams of wounded warriors from Britain, America and the commonwealth nations. They ended up NOT doing it as a race, and everyone said Alex was a total champ and that he was very well-acclimated to the below-freezing temperatures.
I think after the South Pole trek, Alex probably spent a long holiday in Sweden, and now he's back in LA, picking up some work. Tarzan is finally a go, with Alex in the lead role and Margot Robbie getting hired for "Jane". That will be released in July 2016, it was just announced this week. Alex has also signed on for the "coming of age drama" called The Diary of a Teenage Girl. He will costar with Kristen Wiig.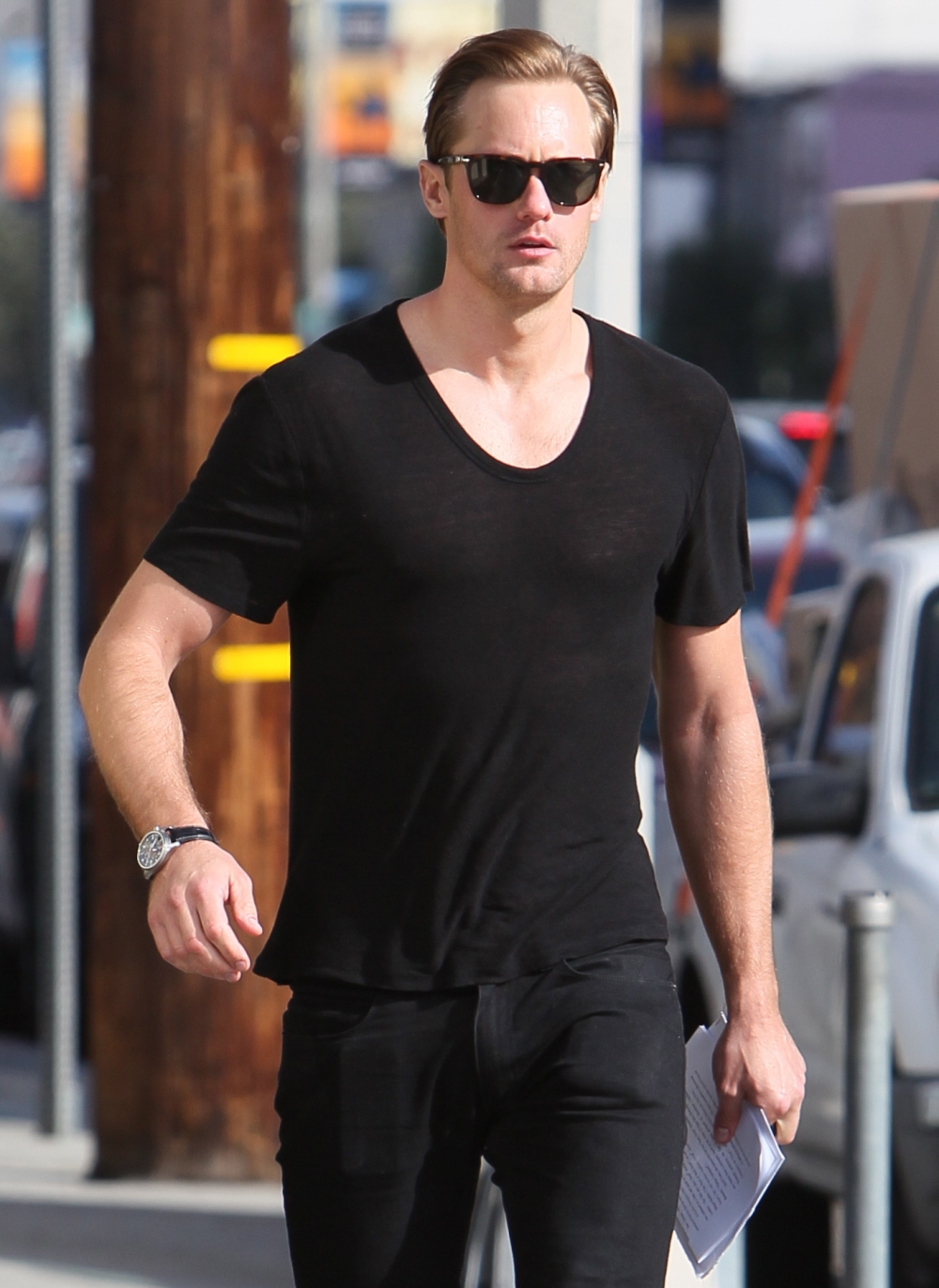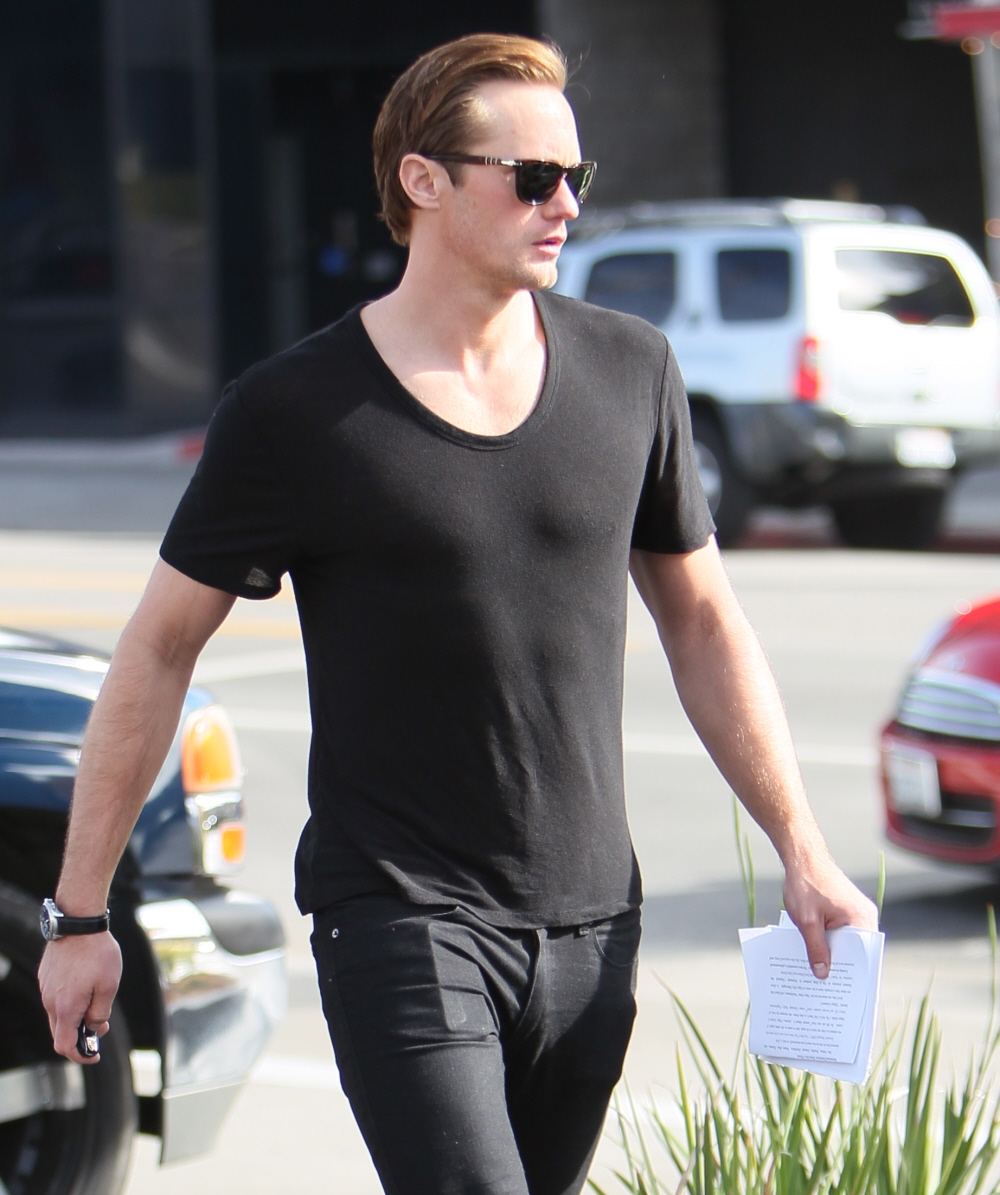 Photos courtesy of WENN.