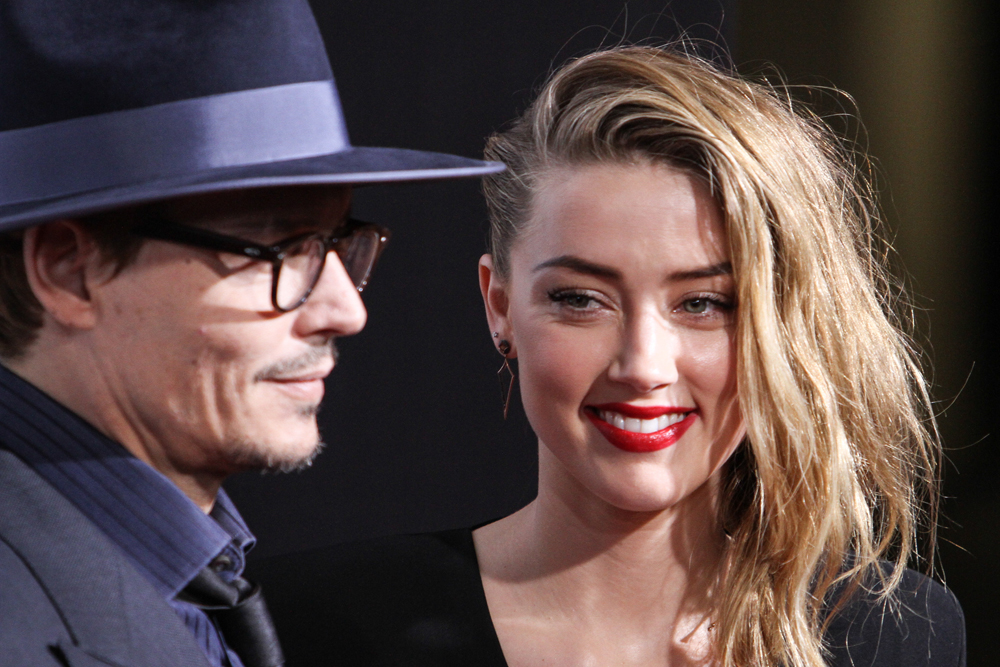 Amber Heard covers the March issue of Esquire Mexico. The shoot is a little bit dicey in terms of making our advertisers happy, but you can see all of it here. It's a typical Esquire shoot, and Amber brings the va-va voom a plenty. No one can ever deny that Amber doesn't have hustle. When she's promoting a movie, she truly does the rounds. The girl has had so many magazine covers over the past year that I can't be bothered to count then. She even got Johnny Depp to leave the scarves at home for her latest premiere, which was probably the most painful thing he's done in years.
Likewise, Amber is doing interviews a plenty to promote 3 Days to Kill. This time, she's not talking about her "gays," which is a step in the right direction. She is pulling the "artist" card again. CB and I were just talking about how people love to gossip about Amber, and she has noticed the same. She says people have always talked about her. Is this a curse or a blessing? You decide:
On the failure of Paranoia and Machete Kills: "It seems that if I'm in them, they don't do well. (Laughs) See, there's the common denominator. It's me. I never once in my entire life looked at any project as 'the one.' Maybe it's because I haven't had a project like that in my career. I haven't had one thing that has made such a big difference in my world. I don't have that expectation. I've been in this job for 11 years. In that time, I never had a moment that changed the way I live my life. It's been a natural, organic climb. I started with nothing. I never had crazy luck. I've had to fight for every job, and that's great."

She's frustrated with female characters: "I work only on a few movies a year rather than working non-stop on pointless, sexy characters. It's in my nature to be drawn to things that are more compelling and more interesting, and which satiate my curiosity. That's so much more important to me than being validated by a set of superficial concepts that my society claims are important to a woman. I see the futility of that, and that makes me want to defy it. Do I have to wear the wig and red lipstick in this film? Yes, I had to, but I got to play a character that I could do something with beyond the narrow framework. I got to turn that archetype on its head."

Remember, she's an artist: "In this medium, we rely on collaboration. I don't pick up my own paintbrush and canvas. I'm given a few colors, and I'm given parameters on which to paint."

On interest in her current relationship: "It's really hard to be objective about these things. I'm a pretty realistic person, and to look at myself in the very fleeting and superficial world of tabloid journalism, it's so uninteresting to me. I don't take ownership of that. I take no pride in it. I take no validation in it. I'm hardly aware of it. I don't even know to what extent it supersedes my work. I can't imagine that my personal life would be interesting to anyone. I just don't understand that. But I've never been into idol worship, or to things that don't matter."

People have always watched her: "I've always had the misfortune of living a life that seems to be salacious to other people. It doesn't matter who I'm dating. People have always talked about me. People were always rolling their eyes. My parents, their friends, my friend's parents — they just didn't get it. There was always something I was getting into that shocked them, and nothing changed when I got here. In all my relationships, there was something to gossip about. I've always done exactly what I wanted to do."

Acting is hard: "Many parts of my job are humiliating. Relinquishing control is part of it. You're at the mercy of a machine. And you're always in danger of being made into more of a commodity than you already are. There are many things that are humiliating about my job, but I'm not bored. So, it could be worse."

Will she ever go "franchise" like Johnny? "Life is long, and if there is one thing that this job has taught me, it is that you can never say never. I have no interest in doing something like that right now, but you never know."
[From Pasadena Star News and OC Register]
The journos explicitly mentioned that Amber's bisexuality and relationship with Johnny Depp were off the table for these interviews, which is interesting. Amber complains so much about people paying attention to her engagement, but she's with one of the most famous actors in the world. If we give her the benefit of the doubt, then maybe we can't help who we fall in love with. Is that fair in Amber and Johnny's case? I feel like if she really hated the attention, she would have never dated an A-lister at all.
Oh, and Amber got a tiny feature (called "Texas Couldn't Hold Her") in this month's Vanity Fair. More Texas. Of course.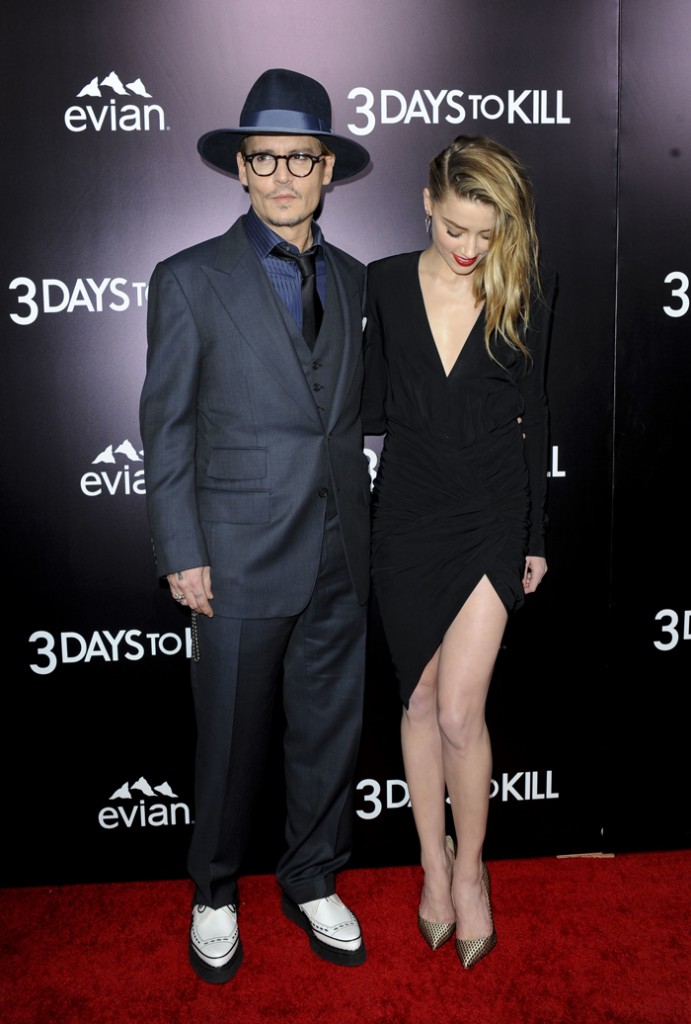 Photos courtesy of WENN