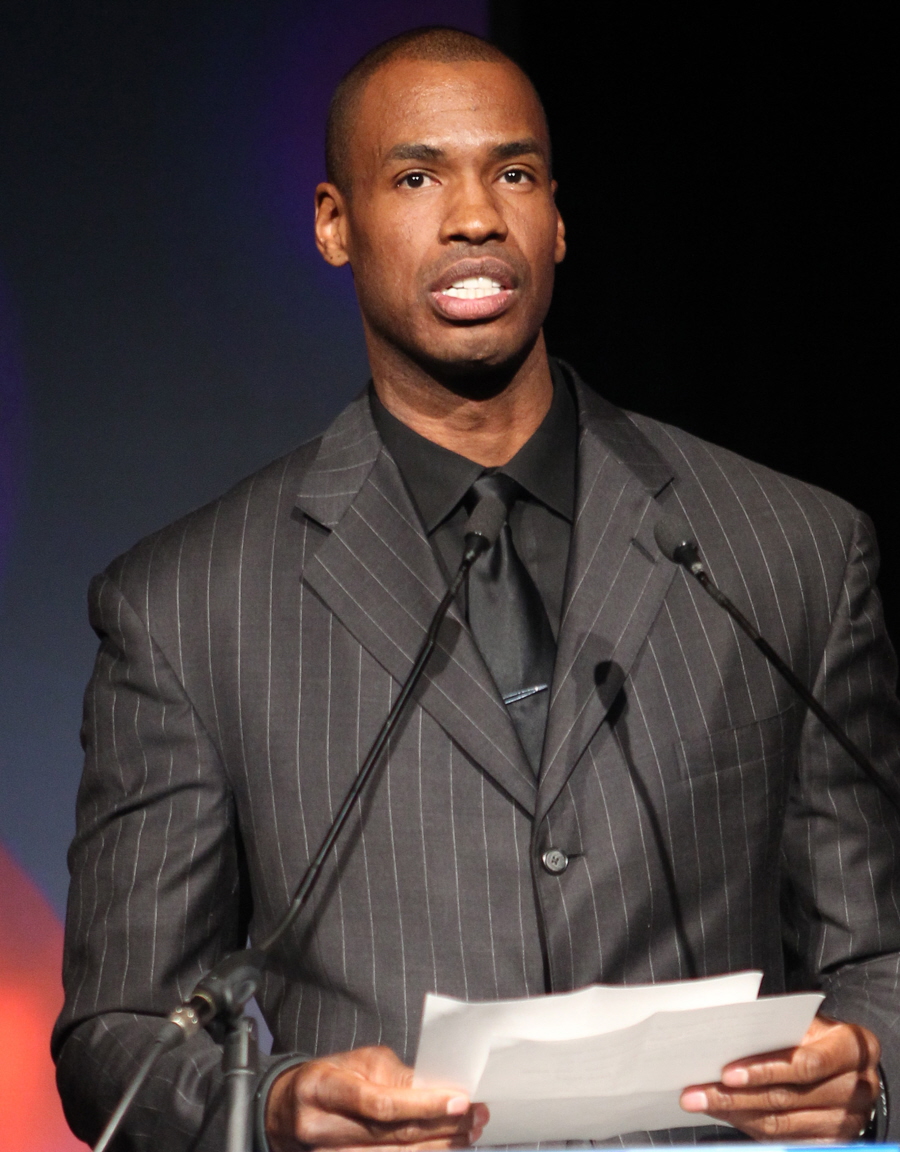 Last year, Jason Collins became the first active NBA player to come out of the closet. He did so on his own terms, giving a lengthy interview to Sports Illustrated about his love of the game, his sexuality, and how he could no longer live in the closet. Collins was a free agent at the time, and he hasn't played on a team since last April. Until last night! Yesterday, the Brooklyn Nets were the first team in NBA history to sign an openly gay player.
Does it make a difference if they only signed Jason to a 10-day contract? Maybe, maybe not. I believe that the Nets deserve some applause for being the first team brave enough/smart enough to sign Jason, even if it's just for a short period. And hey, maybe they'll sign him for longer after the 10 days are done. When Jason came on the court yesterday (the Nets were playing the Lakers, in LA), the crowd gave him a standing ovation. Isn't that cool? I think it's cool.
And here's what made me cry a little this morning: Jason plans to wear the number "98" in honor of Matthew Shepard, the young college student who was murdered in a hate crime in 1998 in Wyoming. Collins wore "98" with the Wizards and the Celtics too, but this time Jason will be wearing the number as an openly gay man. *applause*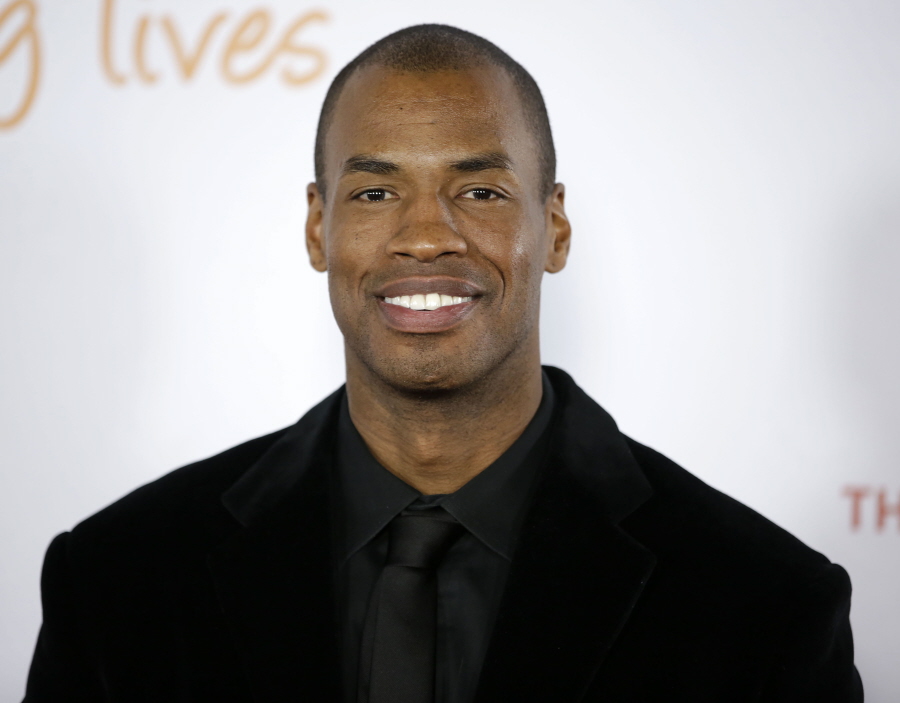 Photos courtesy of WENN.