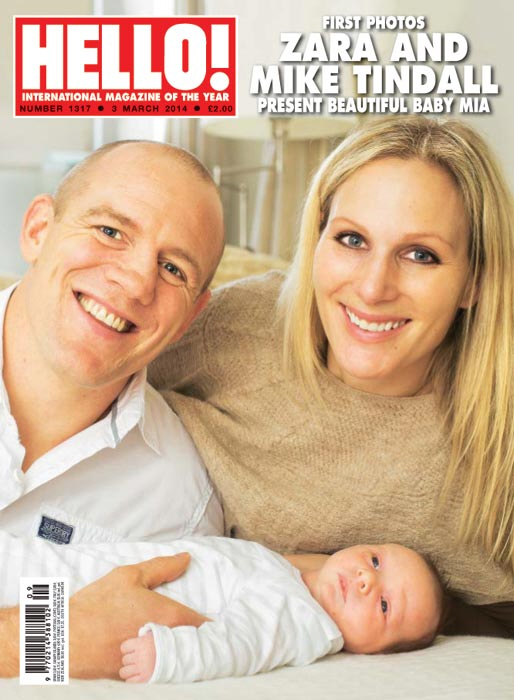 As we discussed on Monday, Zara Phillips and Mike Tindall debuted their six-week-old daughter on the cover of this week's Hello! Magazine. Apparently, Mike and Zara gave up the full spread – several full-color photos and an exclusive interview with the magazine. Zara even talked about having an epidural, which I'm sure is a bit too much information for the royal family's standards.
As I said on Monday, there was no way that Zara and Mike would have done the full Hello spread without some cash changing hands. Zara's brother Peter sold his baby's first photos to Hello in 2008, and at that time (the heyday of paid baby photos), those pics went for £500,000, which is what I would consider a more than generous profit, especially for a member of the royal family. But as it turns out, Zara's baby wasn't worth that much.
In a very un-royal move, Zara Phillips, granddaughter of Queen Elizabeth II and 15th in line to the throne, has sold pictures of her new baby, Mia, to Hello! magazine for a reported £150,000.

In a 13-page story, Phillips and husband Mike Tindall reveal personal details like the use of an epidural and her hopes to resume her equestrian career come September at the Burghley Horse Trials. According to sources, Buckingham Palace was not made aware of the pictures prior, and the Queen has not commented publicly.

This is sure to bring up residual family drama from when Zara's brother, Peter, sold his wedding pictures of himself and bride Autumn Kelly to Hello! in 2008 for a reported £500,000. But then again, the deal was brokered by Sports and Entertainment Limited, where Peter is managing director, so clearly the siblings know what they are doing.
That's quite a downgrade in cash payouts, especially since I would say that more people are interested in Zara and Mike than Peter and Autumn. Zara is an Olympian medalist and Mike is a famous rugby player. Peter is… some corporate suit. How is it that Peter's wedding photos are worth so much more?! Perhaps the discrepancy in numbers is just because the bottom dropped out on tabloids paying for first baby photos. There just doesn't seem to be the same thirst for celebrity/baby photos as there was 2006-2008. I mean, £150,000? That's barely worth the trouble for someone like Zara.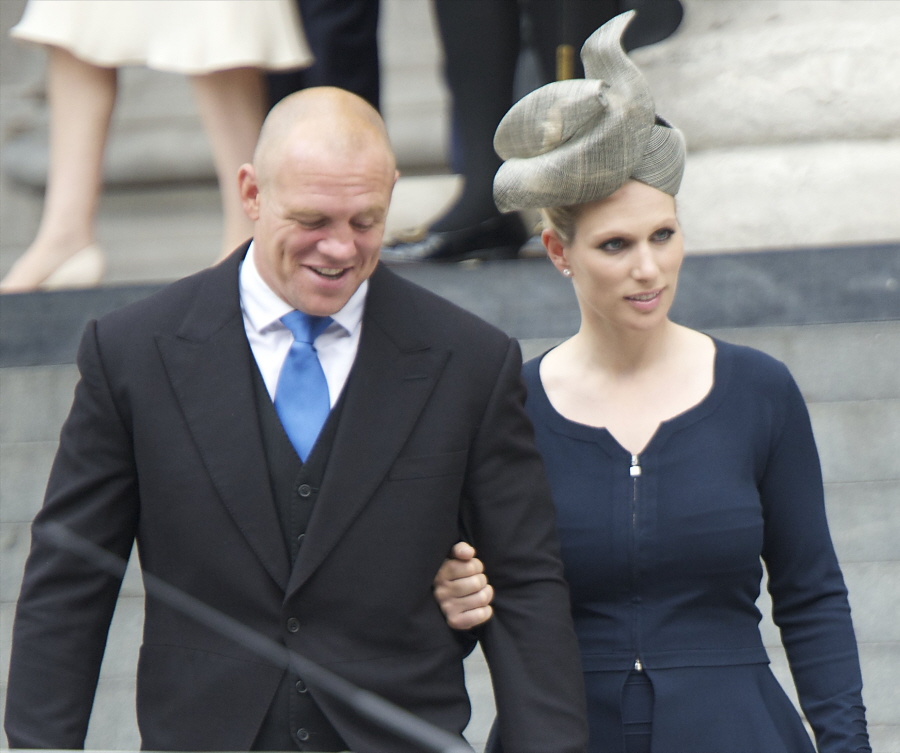 Photos courtesy of WENN, Hello!.