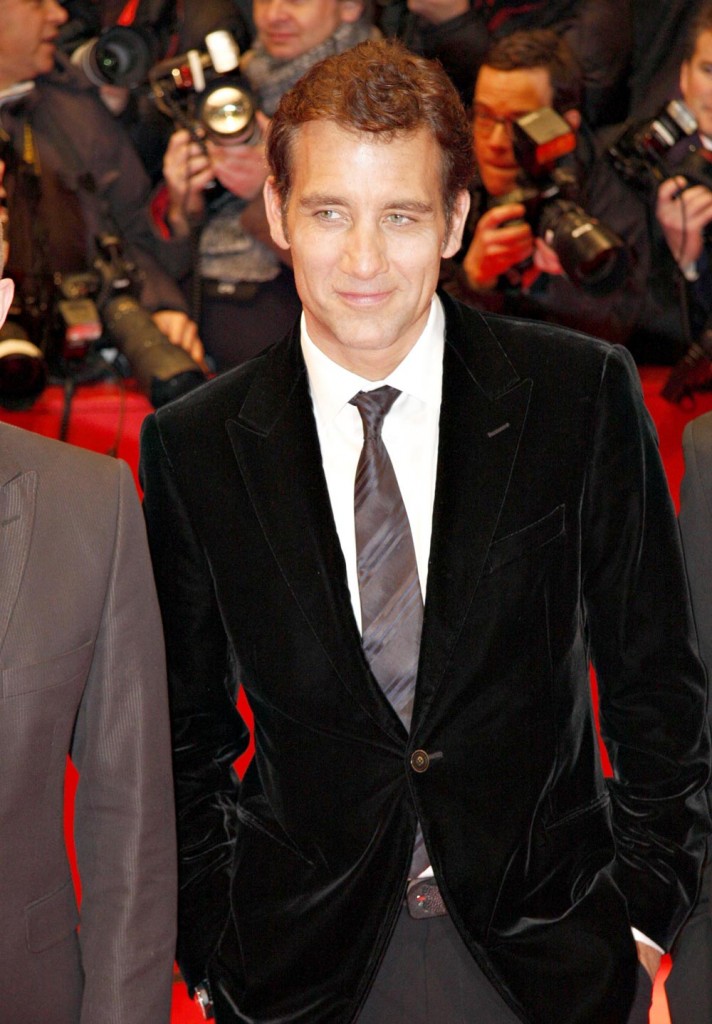 US Weekly has a little interview with Clive Owen to promote his new film The International. Clive has already given a hand-full of interviews in Berlin, where the film premiered at the Berlin Film Festival opening night.
The US Weeklypiece makes sure to mention the smoldering star's wife (boo!) and his daughters (aw!), as well as Julia Roberts. Because even though Clive is promoting a film where his leading lady is Naomi Watts, they still have to ask about Julia Roberts. I guess because he's contractually obligated to discuss how the world revolves around her? Whatever. I would buy a magazine with only pictures of Clive Owen in various poses.
Hollywood luckiest leading man? This year Clive Owen is starring with two of the town's hottest actresses. First, the British actor, 44, portrays an Interpol agent taking down a corrupt world bank in The International (out February 13), alongside Naomi Watts. Next, the father of two (he's been married to Sarah-Jane Fenton for 13 years) reunites with Julia Roberts in the thriller Duplicity (out March 20). He opens up to US about his star stints.

US: The International is action-packed. Did you do many of your own stunts?
Clive: I always do as much as I can, but I'm perfectly willing for somebody else to step in. If it's getting to a dangerous level, I will go, "That's what this man is getting paid for."

US: What was is like to film in so many locations, including Turkey and Italy?
Clive: Amazing. The end of the movie was filmed on the roof of the Grand Bazaar in Istanbul. We filmed me tearing through it all with a gun and real people were everywhere. It was shocking.

US: How do you balance work and being a father?
Clive: I've been lucky. Last year, I got to spend the summer home with the girls [Hannah, age 11 and Eve, age 9] before they went back to school, and then I did a film. We had proper family time together.

US: How was it working with Julia again?
Clive: It was such a treat. We had such a good time on Closer. It might not look that way, but we actually did.
[From print edition of US Weekly, February 16, 2009]
Here's some additional Clive Owen news: he will be appearing on The View this coming Friday (the 13th). Those ladies are going to have heart attacks, I promise. He'll probably be all over American television, promoting his film, but I just wanted to make special mention of The View, because it really will be funny seeing those women got all hot and bothered in the presence of Clive.
Clive Owen, his wife Sarah Jane, and his Ulrich Thomsen, co-star Ulrich Thomsen, and director Tom Tykwer are shown on 2/5/09 in Berlin. Credit: Fame and WENN