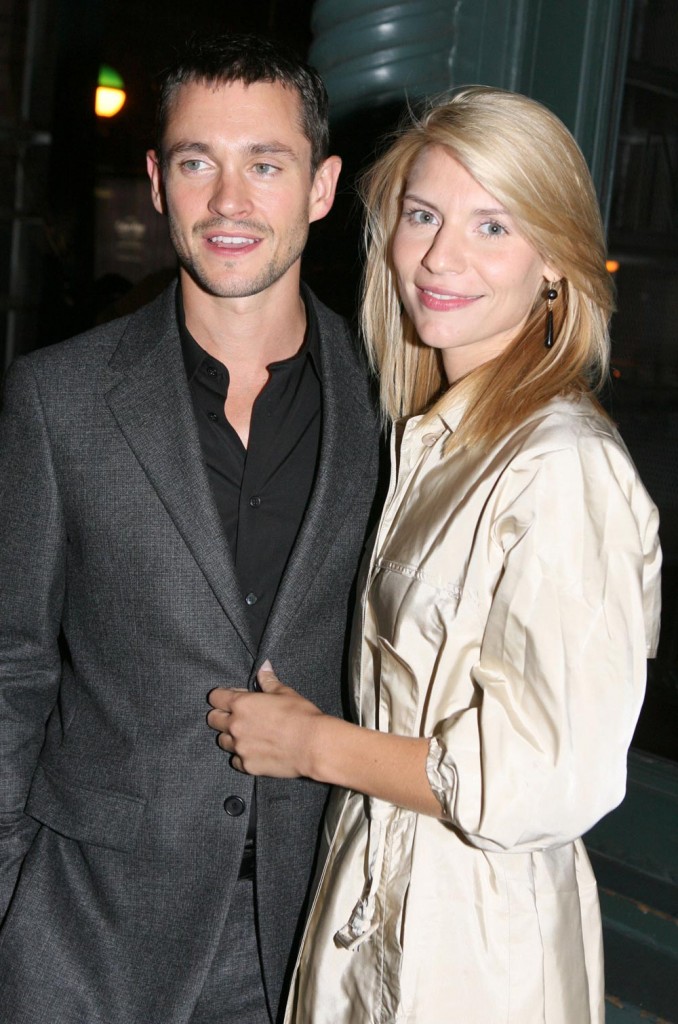 Claire Danes and Hugh Dancy have become engaged. Danes, 29, has been dating the British actor for more than a year, reports People Magazine, but if my memory serves, I think it's been closer to two years. After "breaking up" (perhaps the term "homewrecking" applies?) Billy Crudup and a very pregnant Mary-Louise Parker in 2004, Danes and Crudup dated for about three years.
Allegedly, Danes and Crudup broke up towards the end of 2006, which is around the time she met Hugh Dancy. She and Dancy met while filming the film Evening. Danes confirmed her relationship with Dancy the summer of 2007. So, yeah, I'm probably right and People's not – they've been together closer to two years.
Claire Danes and Hugh Dancy will be getting married, a rep for the pair confirms to PEOPLE exclusively.

Danes, 29, and Dancy, 33, met while filming Evening in Newport, R.I., and had been dating for more than a year.

The couple recently stepped out at the Screen Actors Guild and Directors Guild awards in Los Angeles.
From People Magazine
Ordinarily, I would make a bad joke about the name "Hugh Dancy", but I really like the guy. I saw him first in The Jane Austen Book Club, and he is really cute. The couple currently lives in New York, where they are likely to stay. I just looked up Dancy's filmography, and I am surprised to learn he was in Basic Instinct 2! Yikes. He's also the love interest in that horrible-looking film Confessions of a Shopaholic, probably one of the worst-timed film releases in history. Congratulations to the happy couple!
Photos are file photos of Dancy and Danes. Credit: WENN