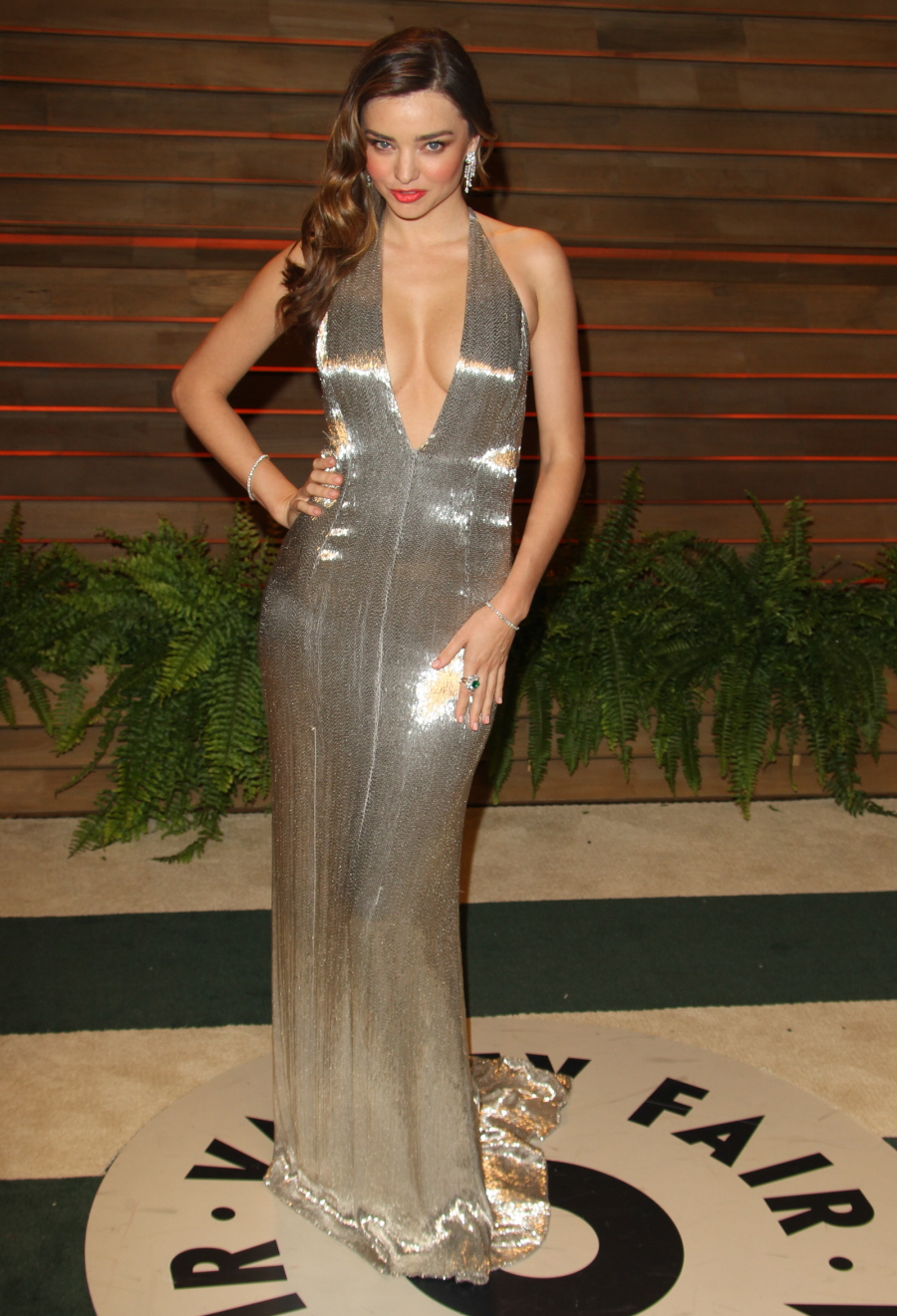 I was just about to shuffle Miranda Kerr off into another post but I had to stop and really give her a look. These are pics of Miranda at last night's Vanity Fair Oscar party. I don't have the designer ID on her dress, but that's not even important. Look at her chest! Did Miranda get bolt-ons? CB and I were trying to figure it out (doing a boob investigation is difficult in the middle of the Oscar coverage, but we bravely managed to do it). CB thought at first that Miranda was wearing some of those stick-on cutlet things, but looking at her boobs from different angles, I don't think there are any cutlets there.
CB also looked through some older photos of Miranda showing off her chest (I've included some in the post) and we've come to the conclusion that Miranda has gotten a boob job. They're very noticeable, very perky and I say she went up two cup sizes. She also ran into Orlando Bloom and he came up to her, kissed her cheek and told her she looked amazing.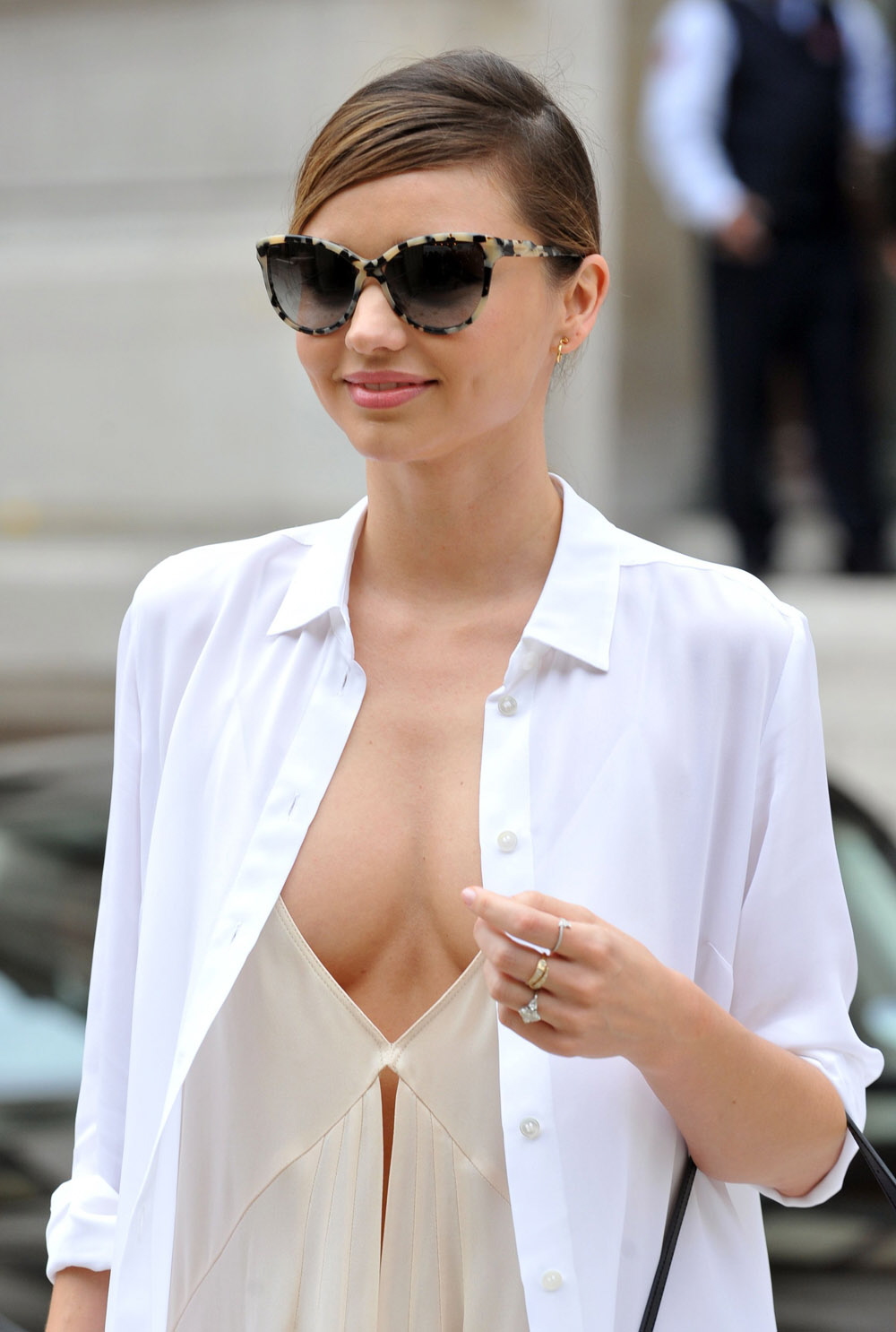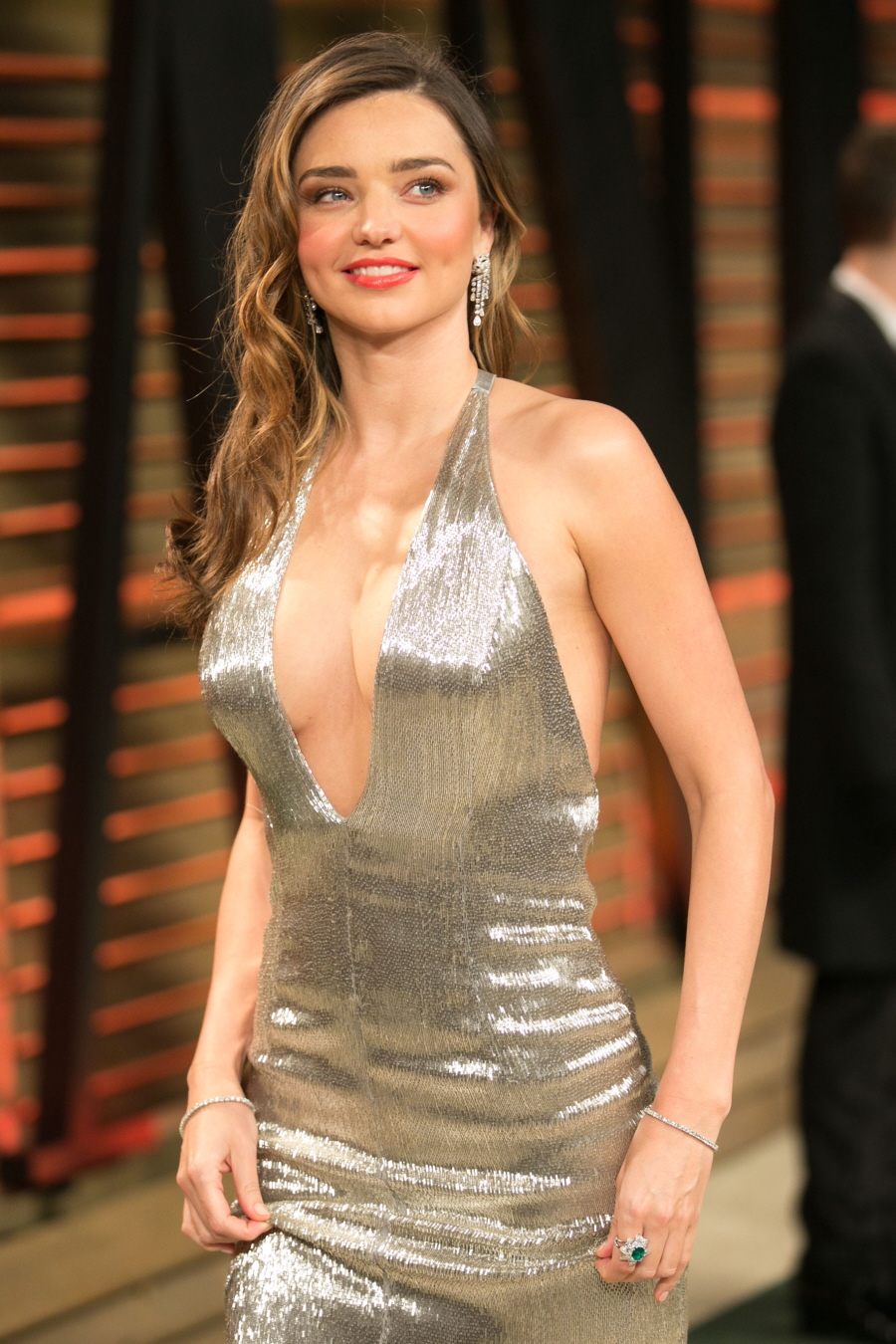 Speaking of The Original Titsy, here's Christina Hendricks at the Elton John Party and the VF party. Her boobs are so bountiful, they need their own boob cape. The whole outfit looks very "negligee in the boudoir," with some extra Norma Desmond.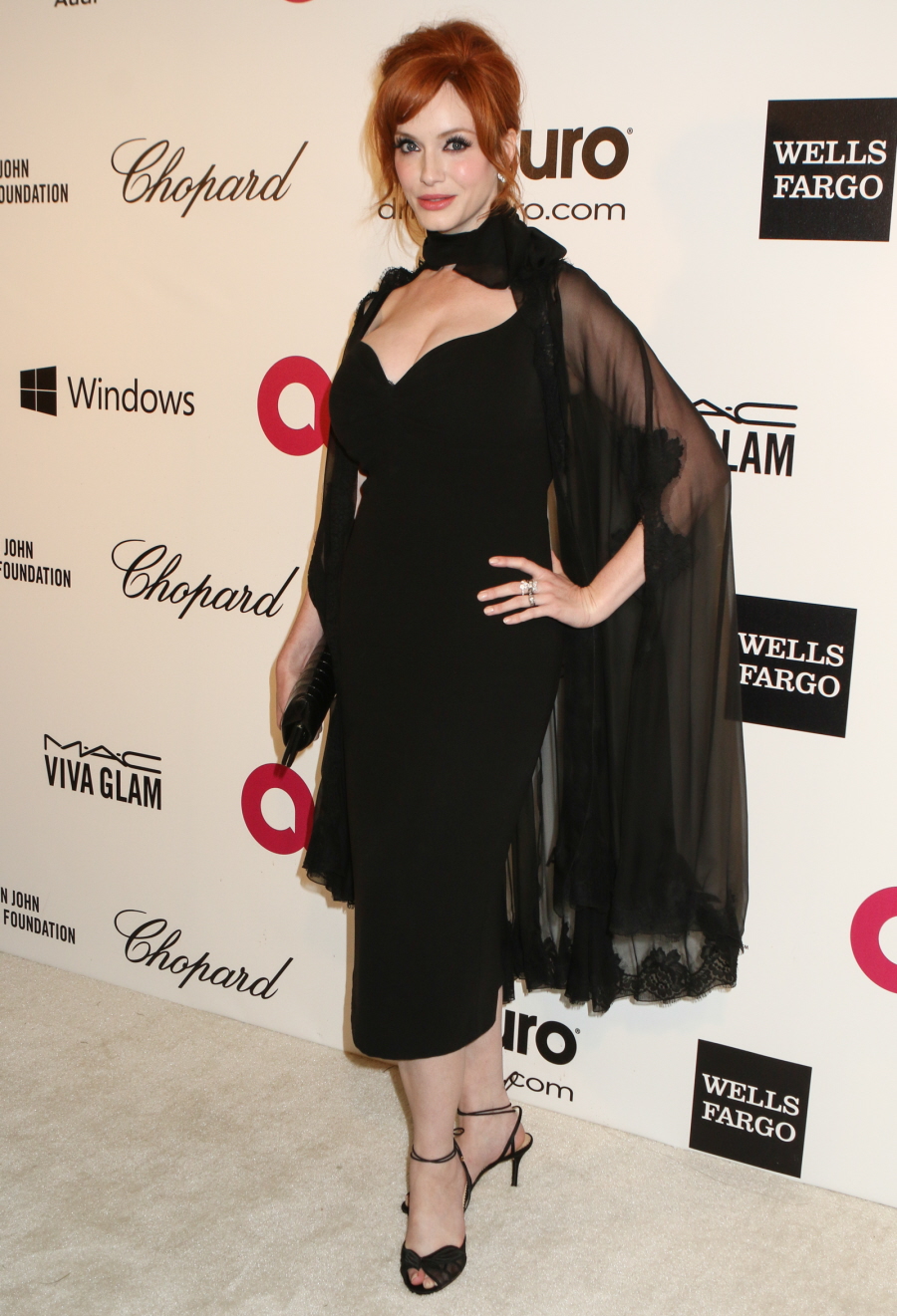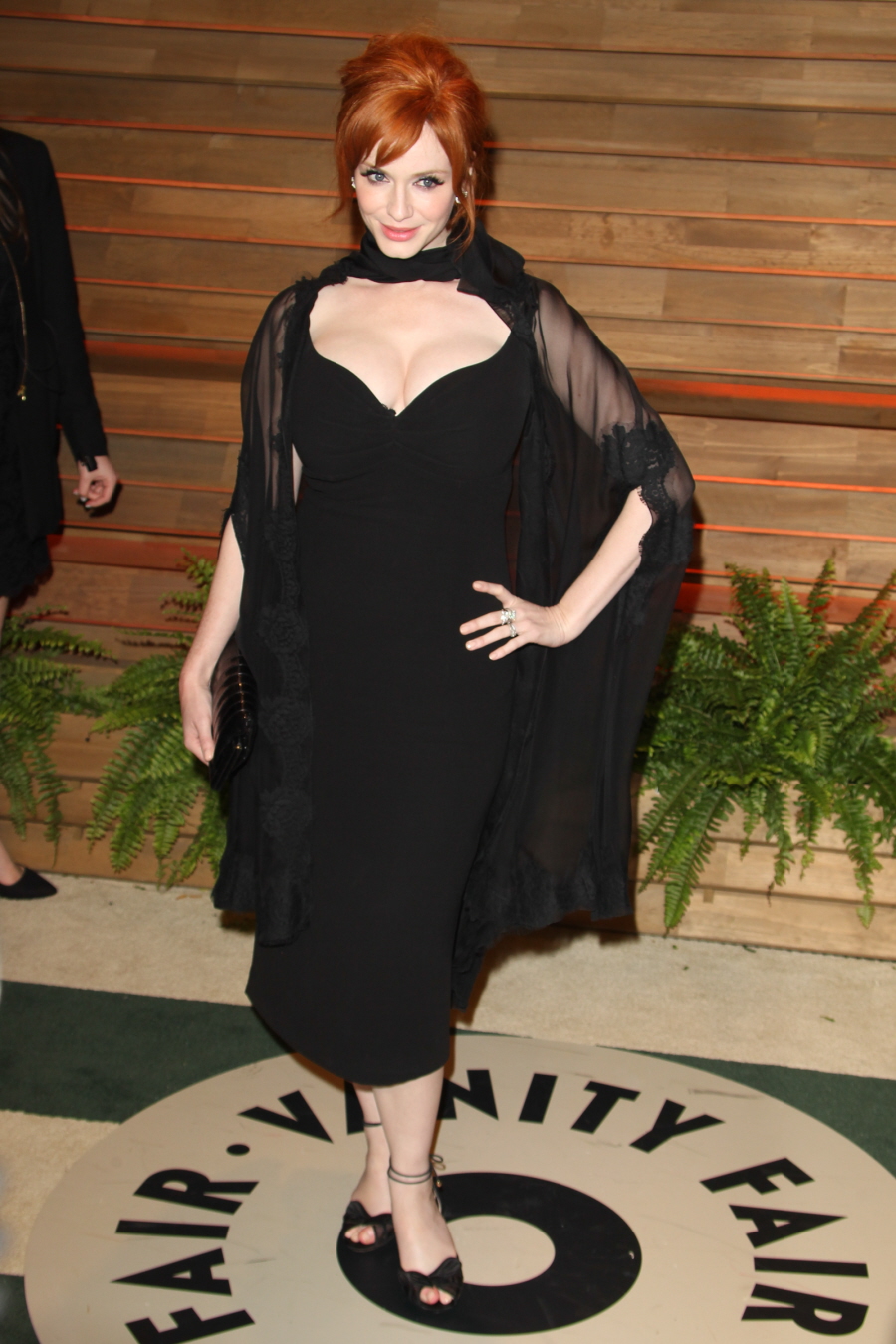 Photos courtesy of WENN.