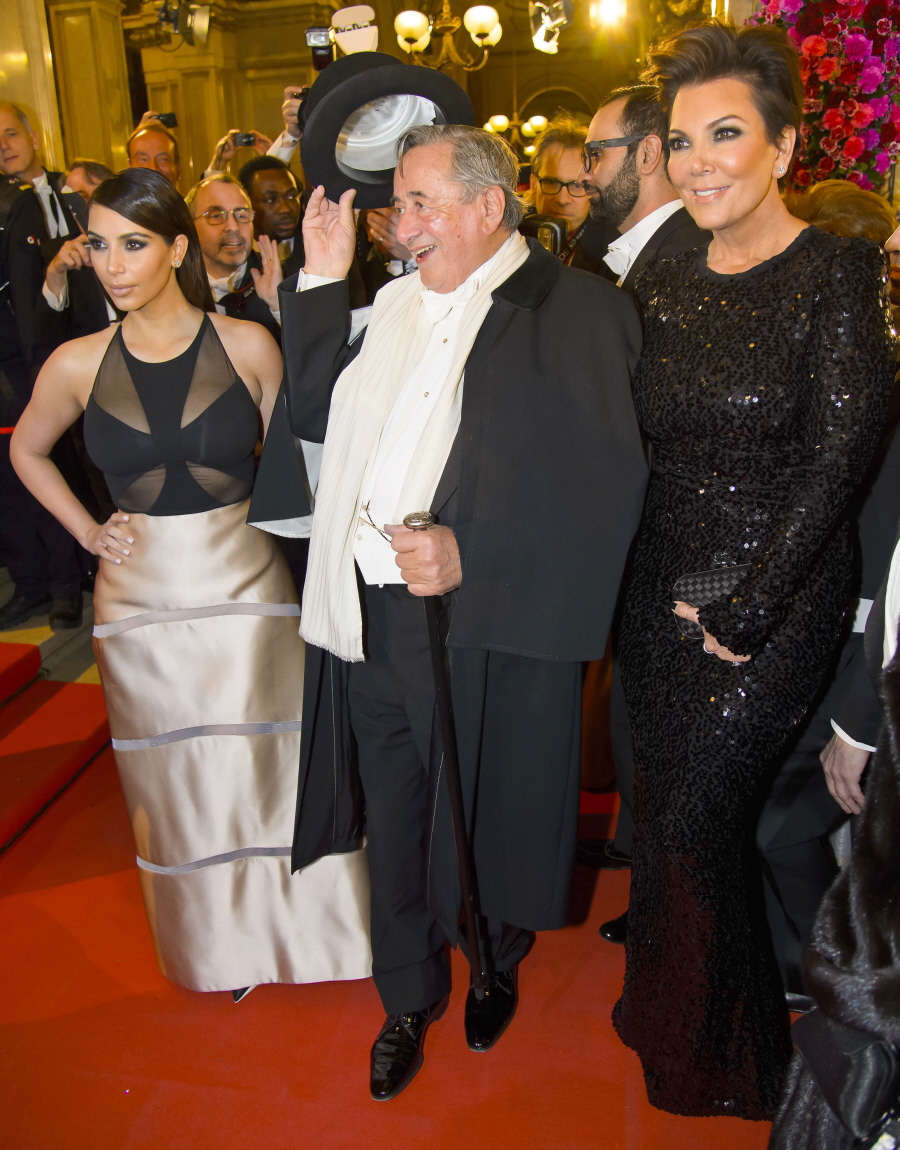 Kim Kardashian and Kanye West have apparently set the date, at least according to Us Weekly. Kimye will walk down the aisle on May 24th… in Paris. Sure. They were originally supposed to do it later, like June or July, but they've moved up the date for reasons unknown. The 24th is also the final night of the Cannes Film Festival, so there you go.
In other Kardashian-West news, you know how Kris Jenner sold Kim to Richard Lugner for one night? Lucifer's Homegirl collected $500,000 out of that deal and all Kim got was the back of the pimp hand. No, that's not true. Kim also got accosted by a "comedian" in blackface and she had to stand there as people dropped the n-word (for jokes!). And before the Vienna Opera Ball even happened, Lugner was bitching about how Kim was a big pain in the ass. So, basically, Kim got crazy drama for one 24-hour period and Kris was rolling in money. So, obviously, Yeezington has put his foot down and now he's putting his love on lockdown:
Kanye West has put his baby mama Kim Kardashian on notice — no more paid appearances after her disastrous date to the Opera Ball in Vienna, RadarOnline.com has learned.

The Keeping Up with the Kardashian star's appearance at the party ended with her date Richard Lugner publicly slamming her as "annoying" and then the E! star being accosted by a man in blackface.

Upset, 33-year-old Kardashian called West, who was "livid," a source told Radar.

"He went nuclear when Kim told him someone had used the N-word in front of her and one of the guests was dressed in blackface. It was his advice to leave right away, no questions asked."

As we previously reported, Kardashian was paid $500,000 to be his date.

"It's not about the money. Kanye told her no more paid appearances. It was selling her soul and not worth it. How much more money does Kim need? It cheapens Kim and her brand to be paid to go to parties," the source added.

We've also learned momager Kris Jenner is balking at West's new demands because she gets a percentage of the paychecks her daughter collects!

"Kris gets a 10 percent cut of all deals she brokers on behalf of Kim, which means she made $50,000 off of the Austrian appearance," the source said.

"She is always telling Kim that opportunities to make such big money isn't always going to be there… her motto is, you have to strike while the iron is hot. So for the meantime, Kris doesn't have any plans to cancel any of Kim's upcoming appearances. In fact, she is still booking Kim! Kim is stuck in the middle."
Lucifer's Homegirl is one greedy pimp. Good lord. After the disaster that went down in Vienna, you'd think that Kris would realize that Kim needed to put the brakes on public appearances for a while. But Kris has no shame, and she's raised her daughters without shame as well. So I'm sure Kim does feel "stuck in the middle." We can joke about Crazy Kanye all day long, but he seems to be the brains of this operation. Scary, isn't it? He's the one actually making the smarter business/branding decisions.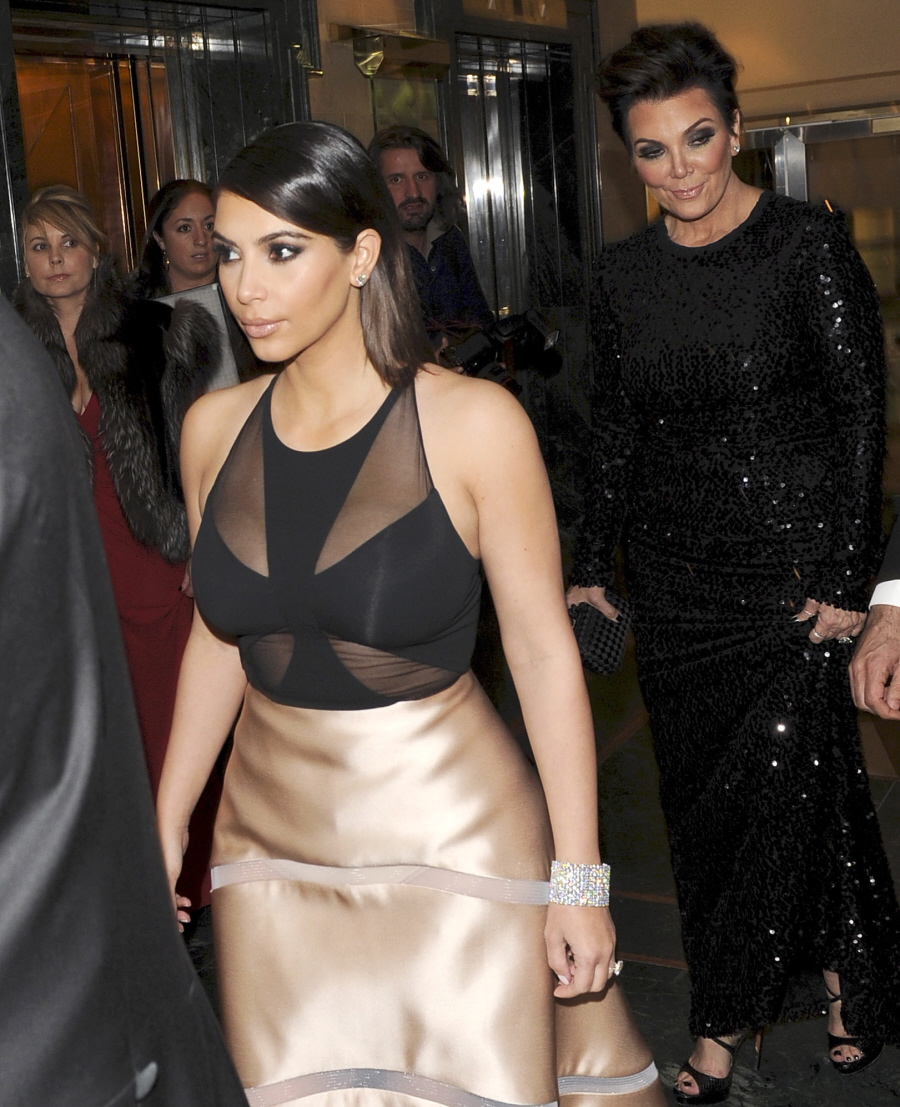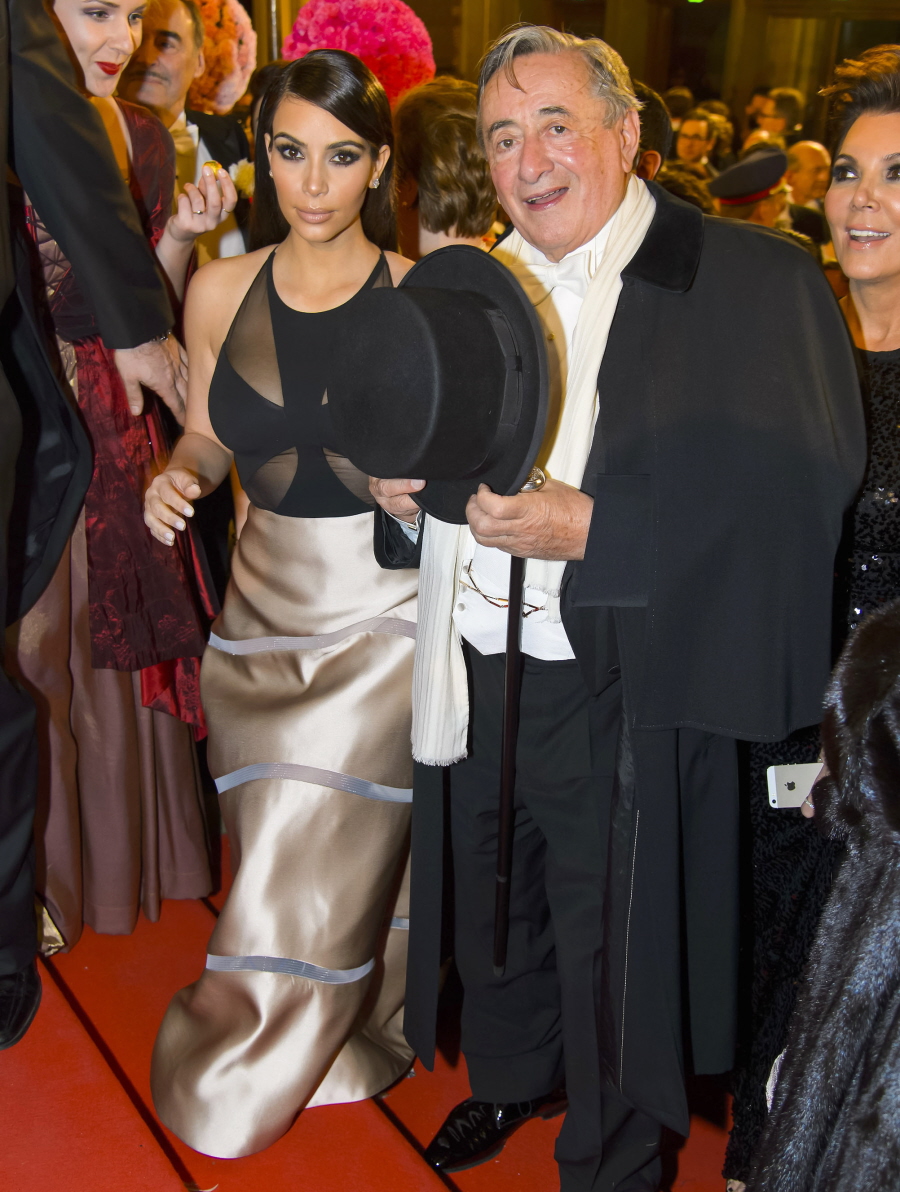 Photos courtesy of WENN and Fame/Flynet.