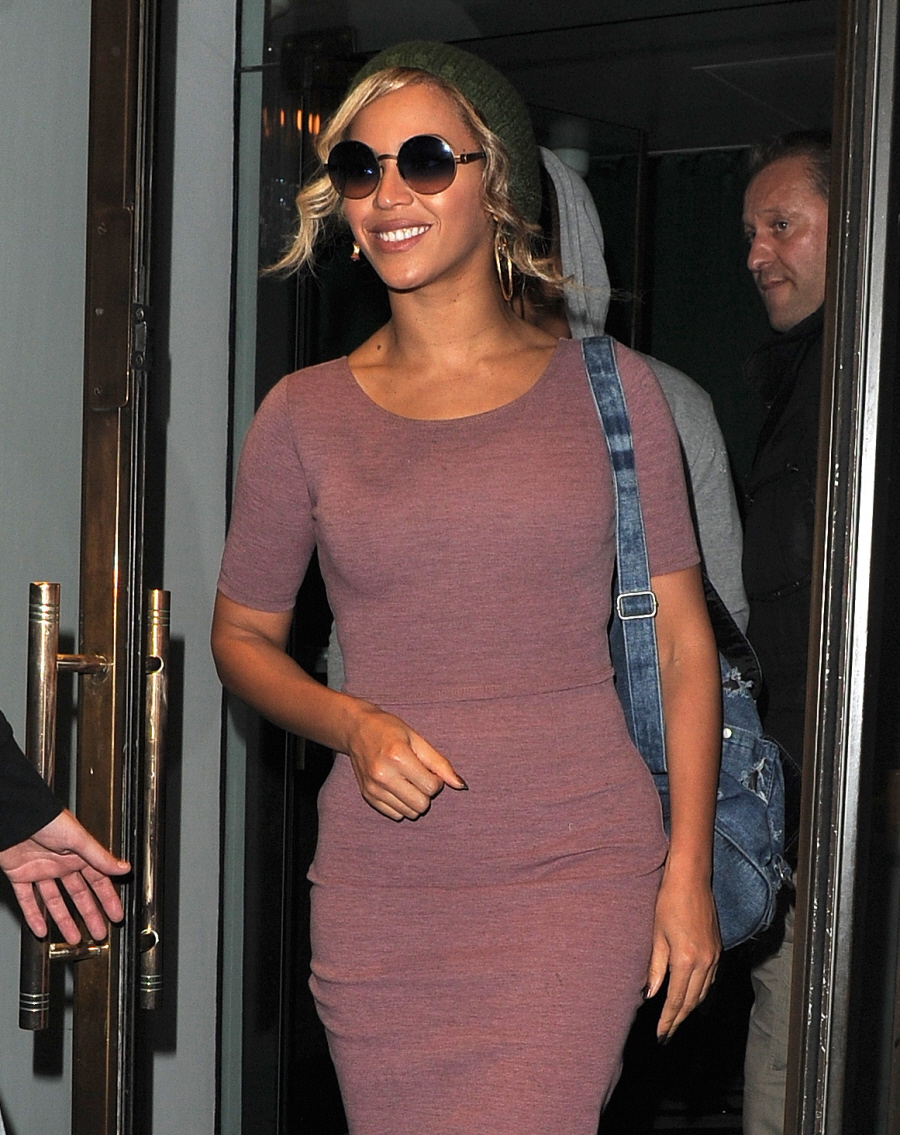 Facebook COO Sheryl Sandberg caused a lot of controversy/discussion when her memoir/business advice book Lean In was published last year. I never got around to reading it, but I read a lot of the coverage of the book, which had the central premise of "women need to 'lean in' to their careers" and "career ambition is not a bad thing for women." Sandberg was criticized for speaking to (and for) a lot of upper-class, educated white women exclusively, but I kind of thought that the general points about setting career goals, seeking mentorships with powerful women and men and fighting for your own interests were well-received. Sandberg wasn't trying to say "every woman needs to be like this" or "my experience was universal." She meant to start a larger conversation and that's what she did.
Well, now Sandberg is doing a "Lean In" PSA for Lifetime called "Ban Bossy". The PSA also stars Jennifer Garner, Jane Lynch, Beyonce, secretary of education Arne Duncan and more. The idea is that when men take control and have ambitions, they're called "the boss." When women do the same, they're called "bossy," like it's a pejorative. Beyonce chimes in at the end of the PSA with this: "I'm not bossy. I'm the boss."
Tina Fey wrote about this "bossy" issue in her wonderful memoir Bossypants as well. Tina has always been "bossy" – and she ended up becoming the boss, an employer to many, many people. Speaking as someone who was called "bossy" time and time again when I was a girl… this is a great message. Really. Except that when I was called bossy, I never took it as an insult. I was always like, "Oh, I guess I'm bossy then. Now let me tell you what to do."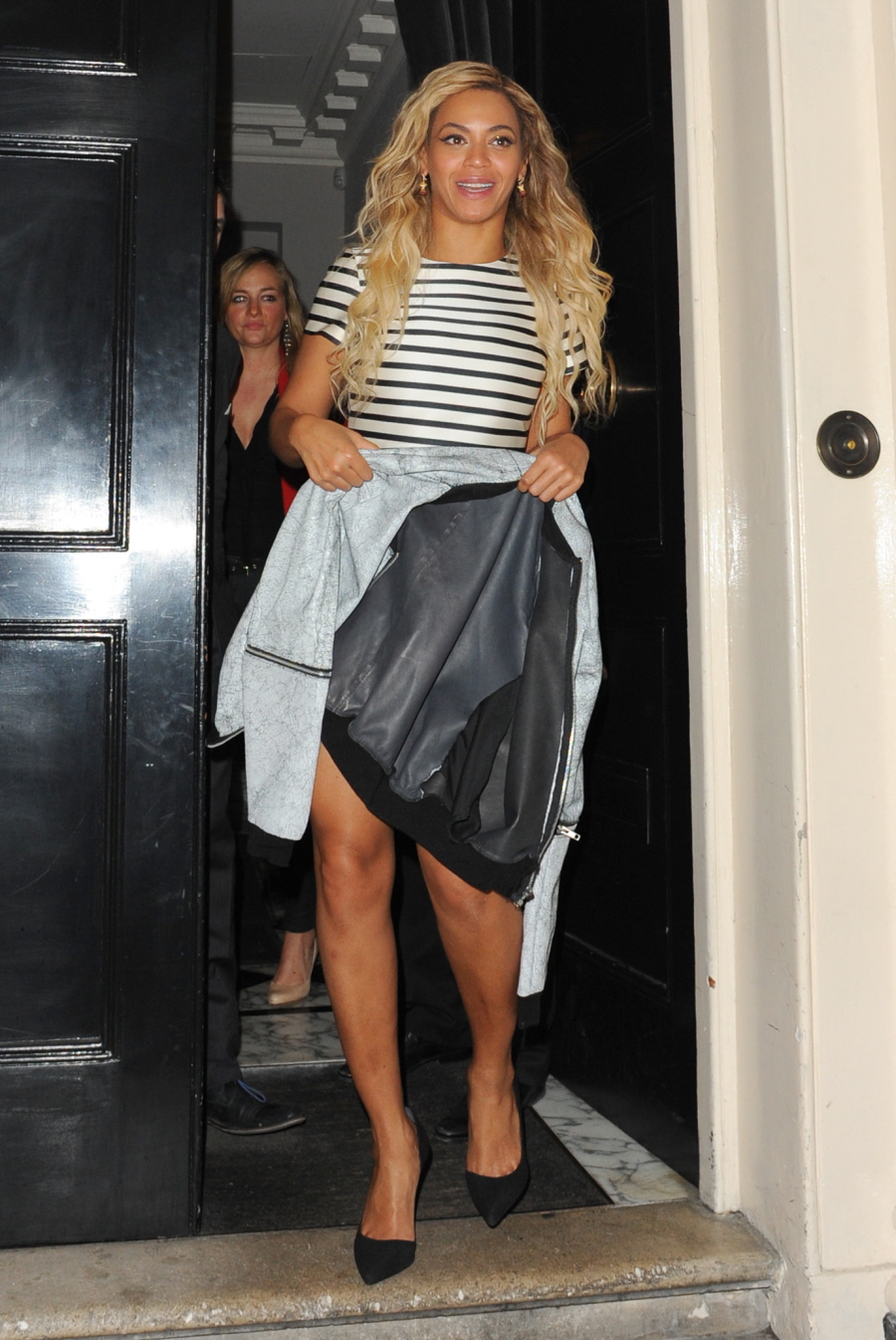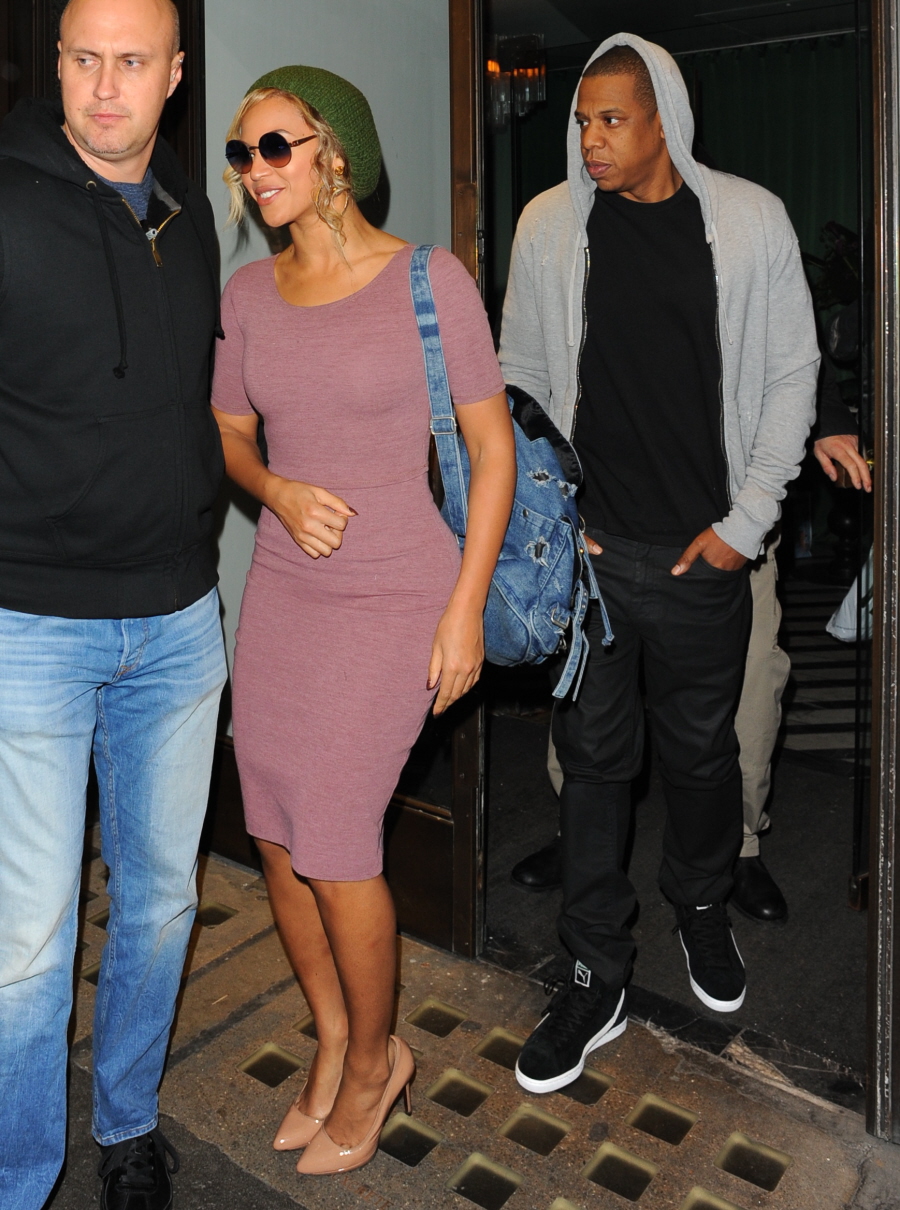 Photos of Beyonce and Jay-Z in London on Friday, courtesy of WENN.