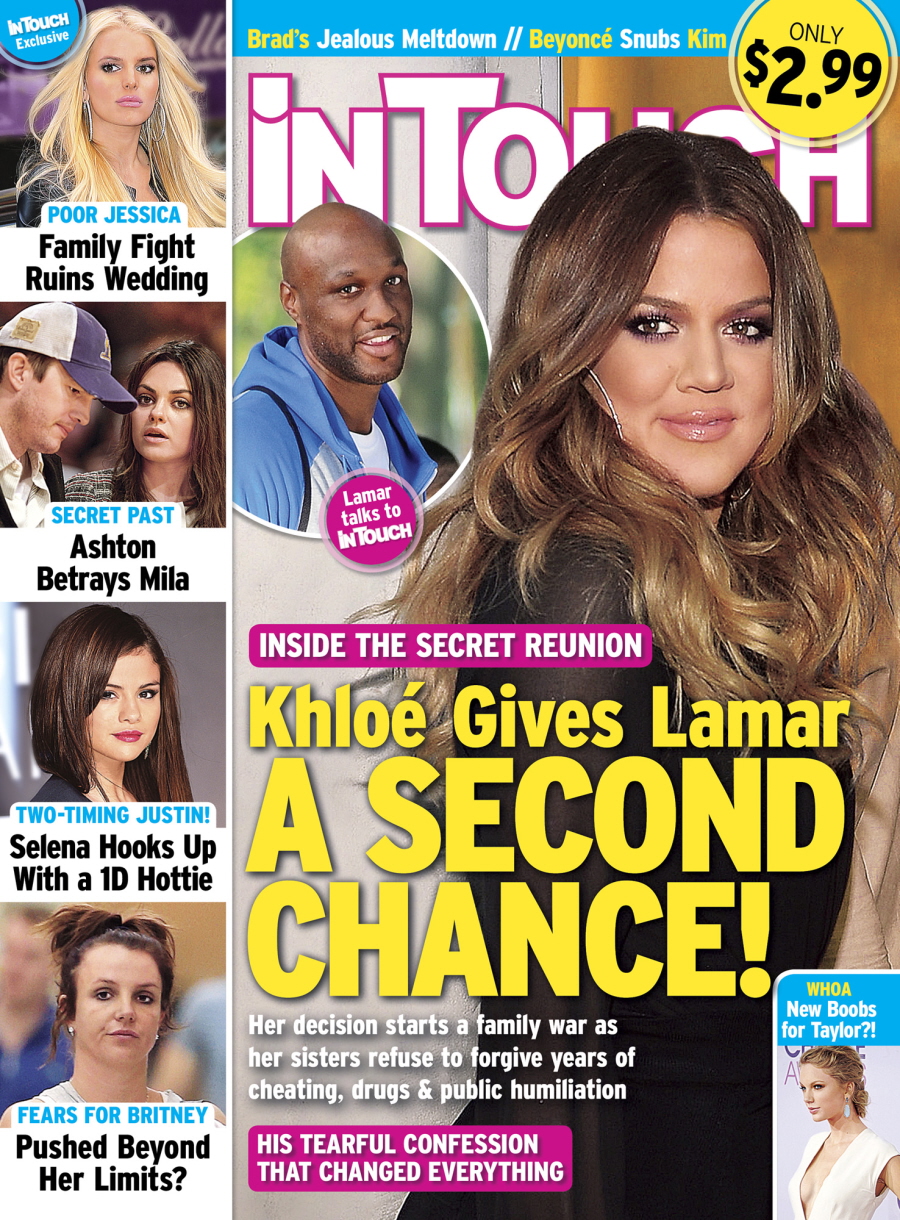 Lamar Odom has been having a really rough few years. We still don't really know the extent of his drug abuse and what was possibly a fatwa "takedown" issued by Kris Jenner. Who knows? What I do know: Lamar tried to join the Spanish pro basketball league and he got injured after two games, so he won't be playing for a while… or maybe ever again. And Khloe said in an interview this week that her divorce is "not anything I'm through. I'm going through it, but I'm not through it." So… Khloe and Lamar are still figuring it out. Could the answer be… a reconciliation? That's what Lamar wants, apparently.
Three months after Khloé Kardashian filed for divorce from Lamar Odom, he is still on a mission to make their marriage work. He pours out his heart only in the new issue of In Touch — on newsstands now.

"I want to make it work with Khloé," a hopeful-sounding Lamar exclusively tells In Touch while at his hotel in NYC, where he's undergoing physical therapy before returning to LA.

Lamar even shared that he plans to get together with her. "I'm going to see Khloe. I'm going to see her soon," he tells In Touch.

The former NBA player has been making efforts to get his life back in order, just returning to the states from Spain, where he'd been playing for the Baskonia basketball team until a back injury ended his season. "I'm focusing on getting better," Lamar tells In Touch. And his efforts might be working with Khloé. A family insider shares that Khloé is giving her troubled relationship another chance, despite warnings from friends and family.

"He confessed his feelings and cried his heart out to her on the phone," the family insider says of a game-changing mid-March phone conversation. "She'd been avoiding his texts and calls for weeks, but when she heard him pleading with her to take him back, she melted."

On March 16 — the same day Lamar declared his intentions to In Touch — Khloé hinted at a major thaw with a telling message on her Instagram page. "I declare that I will live as a healer," she shared. "I will lift the fallen, restore the broken and encourage the discouraged. I am full of compassion and kindness. I won't just look for a miracle; I will become someone's miracle."
Is it crazy to think that they might actually be able to work it out? I believe that there was genuine love between them. And I believe Khloe fought hard for her marriage and that she only stopped fighting for it when it became clear that she could never save it, or save Lamar. Of course, maybe Lamar hasn't changed at all. Maybe this is just lip service for him, like he thinks if he just declares that he wants her back (without changing his behavior) will be enough.
Also, I'm calling it: Khloe totally got ass implants.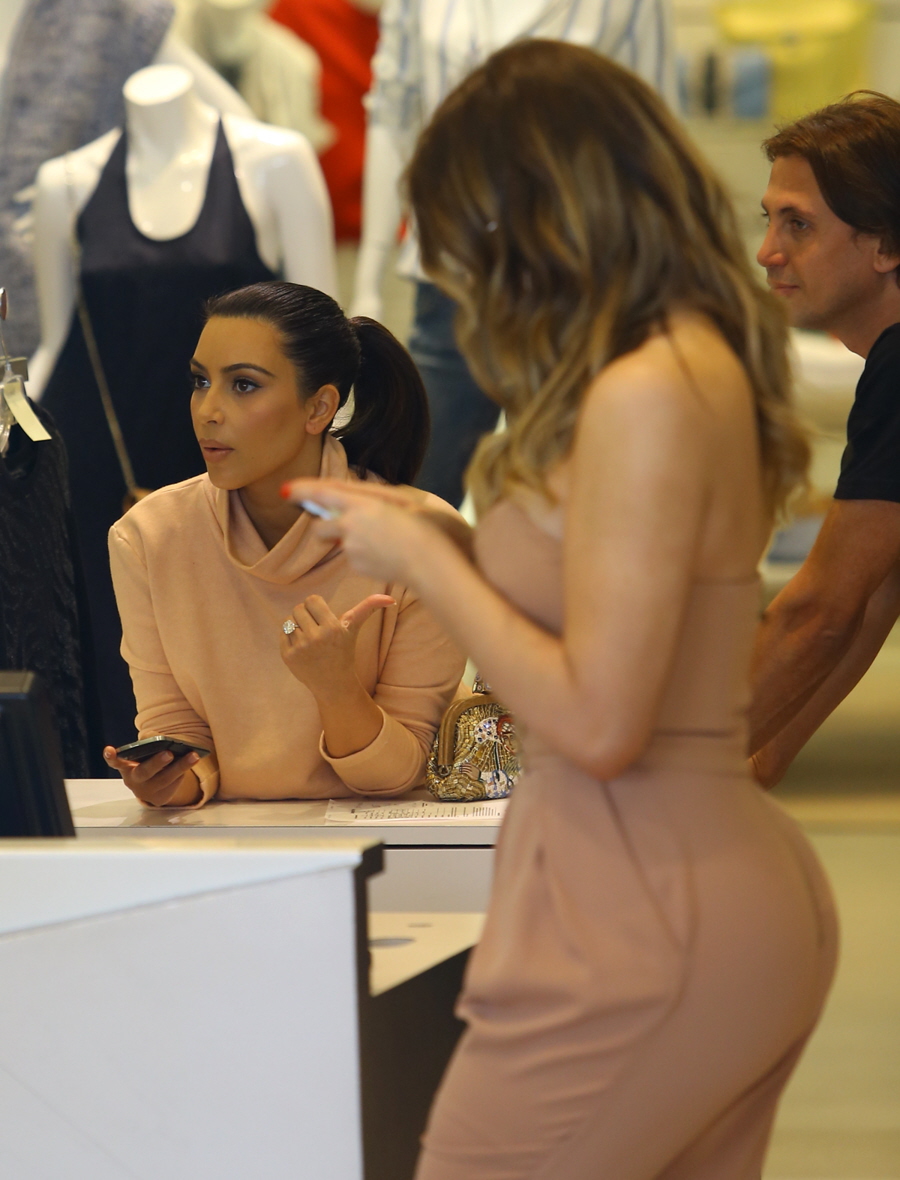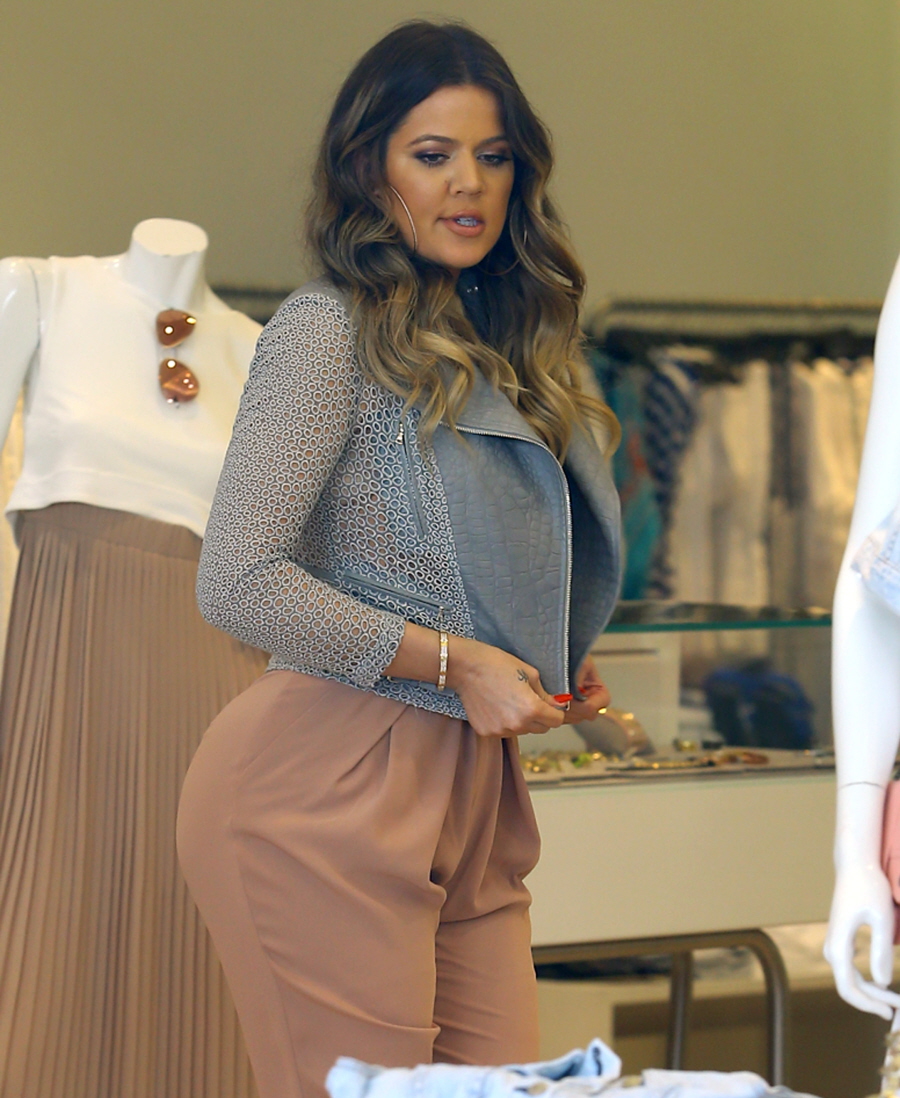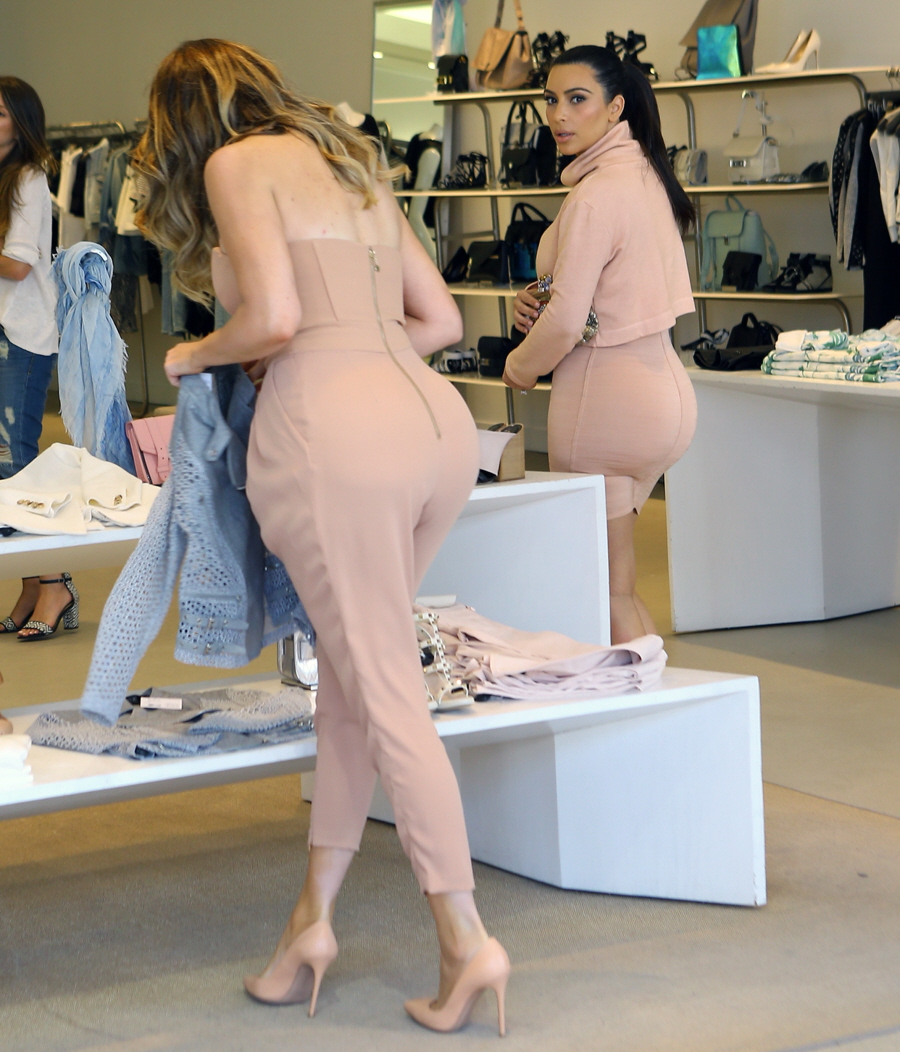 Photos courtesy of Fame/Flynet, cover courtesy of In Touch.