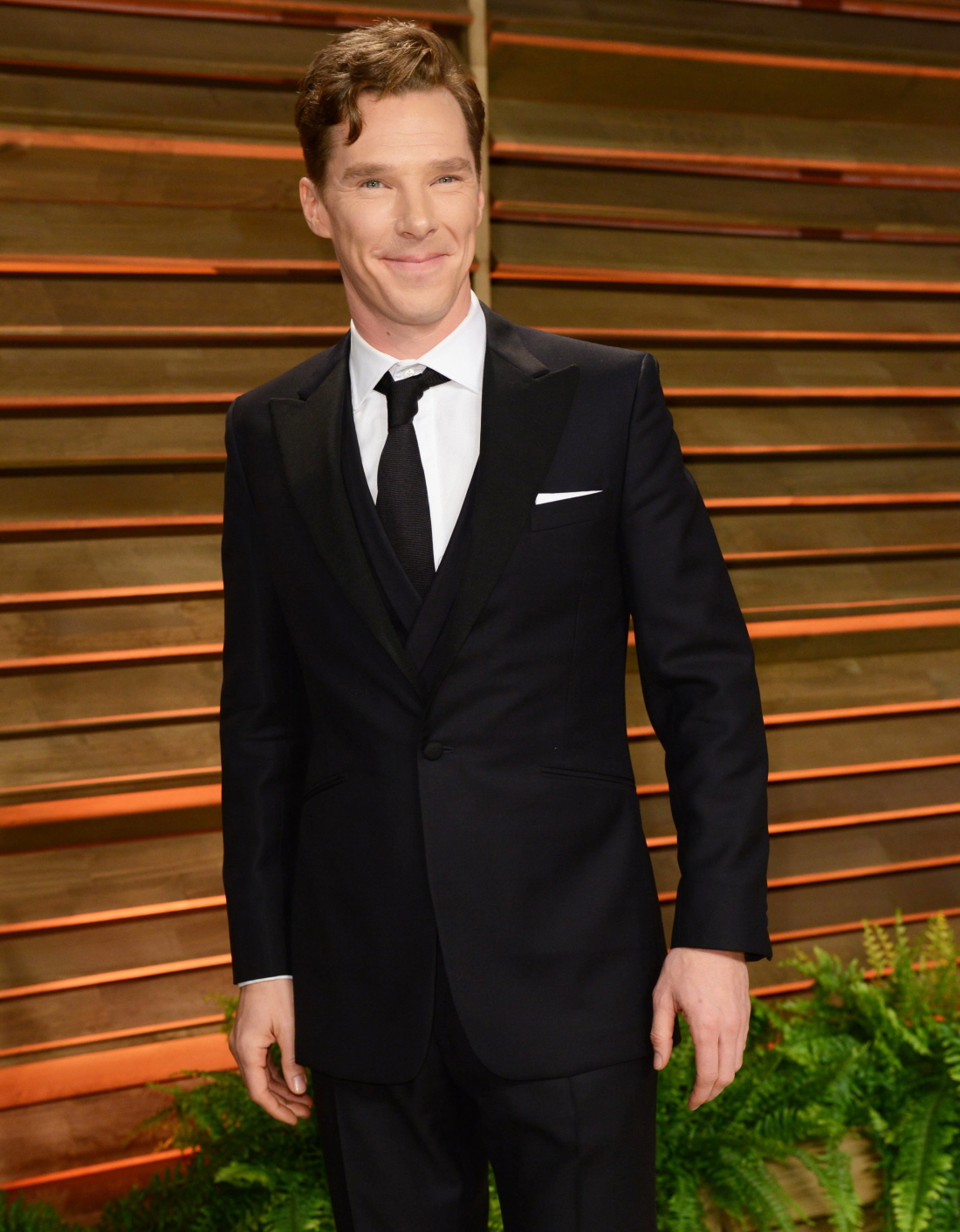 By now you know that I will literally write about anything having to do with Benedict Cumberbatch, regardless of how small or unimportant the story is. While it might seem like I'm doing that here… this is something I actually care about. Benedict has the face, voice and talent to play the great Shakespearean characters. Personally, I think Benedict should play Iago in Othello. He is absolutely perfect for it. But Benedict is an actor and all actors really want a go at Hamlet, for some reason. There were many rumors last year that Benedict was trying to get a London production of Hamlet off the ground, hopefully for this year. But it's looking like that won't happen… at least not this year.
Sherlock star Benedict Cumberbatch has firmly committed to playing Shakespeare's 'sweet prince' now that a home has been found for his Hamlet. I can reveal that the play about the troubled Dane will begin performances in August next year at London's Barbican Theatre.

It had been hoped that Cumberbatch's Hamlet would run this year, but we'll have to wait — mainly because of a paucity of appropriate venues, but also thanks to the packed schedules of Cumberbatch and Hamlet's director Lyndsey Turner. The show will be the centrepiece of the Barbican's 2015 season.

When approached on the matter, Hamlet producer Sonia Friedman said: 'I can confirm that we are in final negotiations with the Barbican,' but she declined to comment further.

However, others associated with the production told me Cumberbatch was better able to clear a big chunk of time in 2015 — he has agreed to commit to a 12-week run in the Barbican, and at least six weeks of preparation and rehearsal time.

Cumberbatch will also meet periodically with director Turner to work out how to approach the Bard's landmark drama, which is seen as a test of an actor's stage ability. The 1,166-seat Barbican Theatre is big enough to house Cumberbatch's growing fan-base, which has exploded since the success of Sherlock on BBC TV and the star's appearances in blockbuster movies such as Star Trek: Into Darkness, August: Osage County and the Oscar-winning 12 Years A Slave.

He last appeared on stage at the National Theatre in Frankenstein, directed by Danny Boyle. Cumberbatch has a major movie coming out in the Autumn called The Imitation Game, which is expected to figure in the next awards season. He portrays the World War II code-breaking mastermind Alan Turing, while Keira Knightley portrays one of his Bletchley Park colleagues.
Broadway.com confirms the news. Cumberbitches will get to see Hambatch next year for 12 weeks. Benedict turns 39 years old in July 2015… is that too old to play Hamlet? I think it is. When I think of the Danish prince, I do think of him as a young man, early to mid-20s. And you can tell from his wishy-washy actions too – he just ponces around, whining and complaining for four acts (Hamlet is such a hipster) before everything goes crazy in Act V. But… I will give Benedict some credit. He's always been able to "play younger." Maybe it will work. And given his sex-wrapped-in-honey-dipped-in-Scotch voice, it will be nice to hear him perform all of those wordy monologues. Unf. Still, I would rather see him as Iago.
Photos courtesy of Getty, Fame/Flynet.