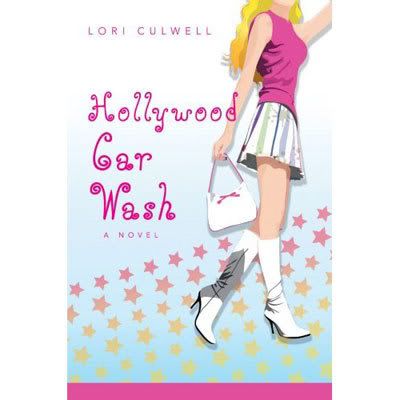 Hollywood Car Wash, the book by Lori Culwell that takes a satirical swipe at Hollywood and is inspired by true events, has managed to rumble Katie Holmes out of her Stepford Wife haze long enough to put a little frown on her (now always "fantastically happy") face.
"Someone gave her a copy last weekend, and she's been reading it non-stop ever since," said one of the actress' friends. "She's already having problems with Tom, and now she feels like her private life has been exposed. She's really upset."
From A Socialite's Life
The book is about a young girl from Michigan who is plucked out of college obscurity to star as a girl next door character on a tv series. To be more successful, she is forced to endure unimaginable things, like losing 20 pounds, taking drugs, being hounded by the paparazzi, and getting into a contracted relationship with a megastar who has a BIG secret.
I got her bio off IMDb.com to compare the facts to a story I read ages ago in Seventeen magazine (please bear in mind I was actually seventeen when I read it, I don't want to get any comments asking me if I am some kind of sad case subscribing to them now) about Holmes being taken out of high school to be on Dawson's Creek to play Joey, the "regular girl" on the show. The character in Hollywood Car Wash does seem to be heavily based on Holmes, and I can see why she is worried what kind of impact this book will have on her.
I can't help saying I feel a bit sorry for her (but not sorry enough from stopping me ordering the book on Amazon this morning). It doesn't look like she got Cruise's attention off Andrew Morton in time to stop this book getting out.