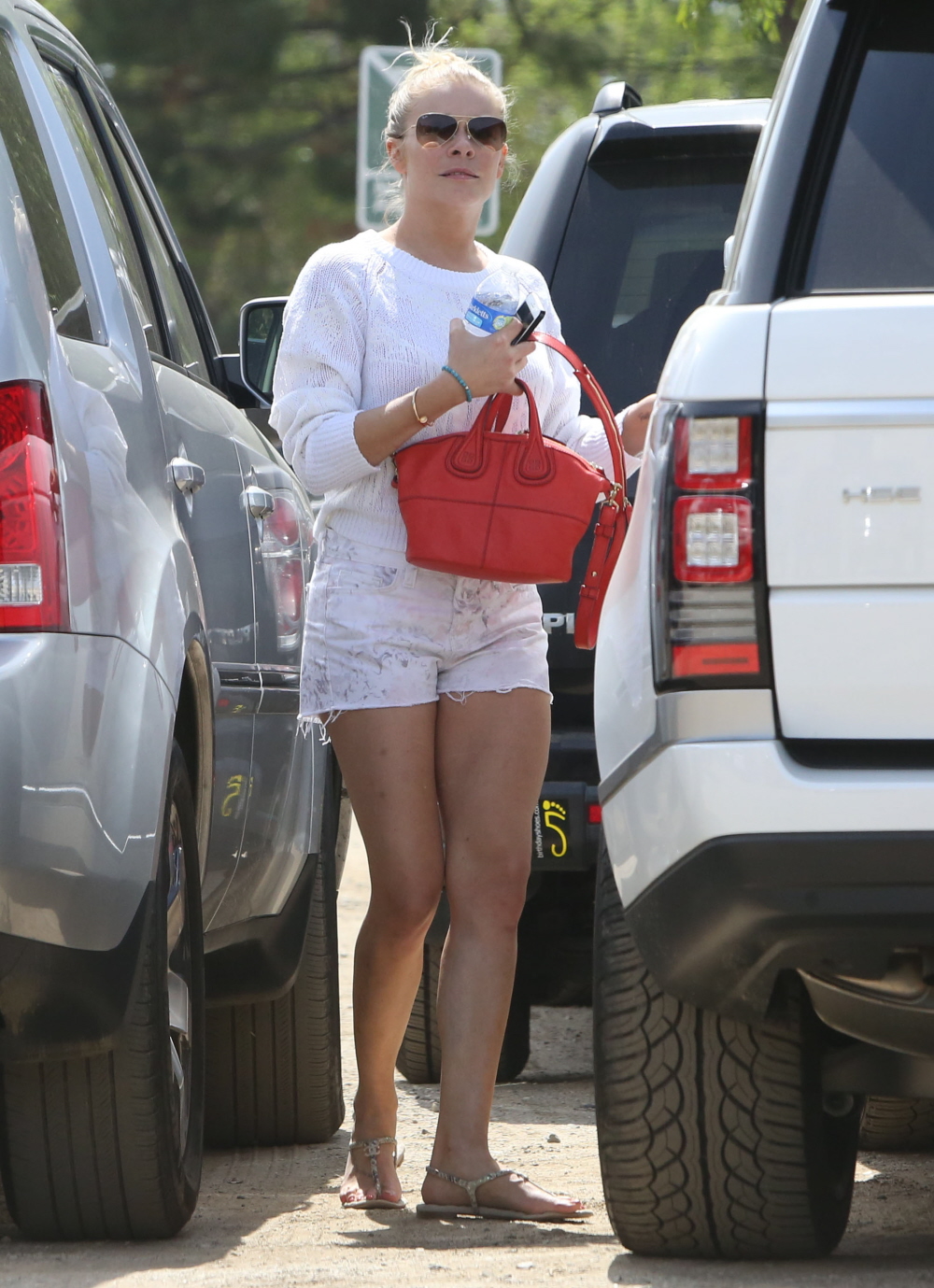 Here are some photos of LeAnn Rimes and Eddie Cibrian at a kids' baseball game yesterday in LA. They both look like tools to me, but LeAnn was extra considering she was so obviously trotting around for the paparazzi (whom she probably called). Well, at least she wasn't exposing her chest like last weekend.
LeAnn must have flown back to LA immediately following her concert in Oklahoma on Saturday. I know this because LeAnn tweeted about it – apparently, she's in the midst of another health crisis. This crisis was likely timed just as Eddie refused to go with her to Oklahoma, I would assume:
Not OK! Fans at LeAnn Rimes' Oklahoma concert on March 22 were likely disappointed when the singer refrained from doing an encore — but it turns out she had a pretty good reason. Shortly after the show ended, Rimes took to Twitter to explain her abrupt exit.

"Oklahoma!!!! I love you so much! I'm sorry for no encore," the "Spitfire" songstress, 31, tweeted. "I had my jaw pop out of place & I can't hear out of my left ear. #tmjsucks"

She later added: "I had the best time tonight with my Oklahoma fans! I love y'all!"

This is not the first time Rimes has shared her TMJ-related struggles with fans. (TMJ, or temporomandibular joint disorder, causes pain and dysfunction in the jaw joint.) Back in the summer of 2012, she underwent several dental procedures for the condition — procedures that she then detailed on Twitter.

"Waiting on the endodontist to meet me and do a nighttime root canal," she wrote in July. "This is one of the craziest things I've ever been through. Trying to keep my mind off the pain & what's about to happen by saying hi to you guys. Life does not work on the right schedule sometimes. This is such bad timing! K, wish me luck. Much love!" She also wrote, "O-M-G I got 3 shots in the roof of my mouth & 1 INSANE shot directly into the half dead half ALIVE nerve through the hole he drilled on the backside of my tooth."

Alas, the procedures failed to cure her pain. In fact, she filed a lawsuit in February 2013 alleging that her dentist's work had actually set her back. She claimed in the court papers that she suffered "severe tooth pain, gum inflammation, and chronic gum bleeding," and that her "ability to perform as an artist has been and will continued to be significantly compromised until all re-treatment is complete."
I have a confession: I think I have TMJ too. My jaw "pops" too. But I just kind of live with it and I've never seen a doctor about it (my jaw has popped for as long as I can remember, it's not like this is a recent thing). But I really do have to wonder: WTF is up with LeAnn and her mouth? She ALWAYS has mouth issues. It's kind of gross. And just how bad was this incident if she A) flew back to LA immediately and B) went around posing for the paps the next day?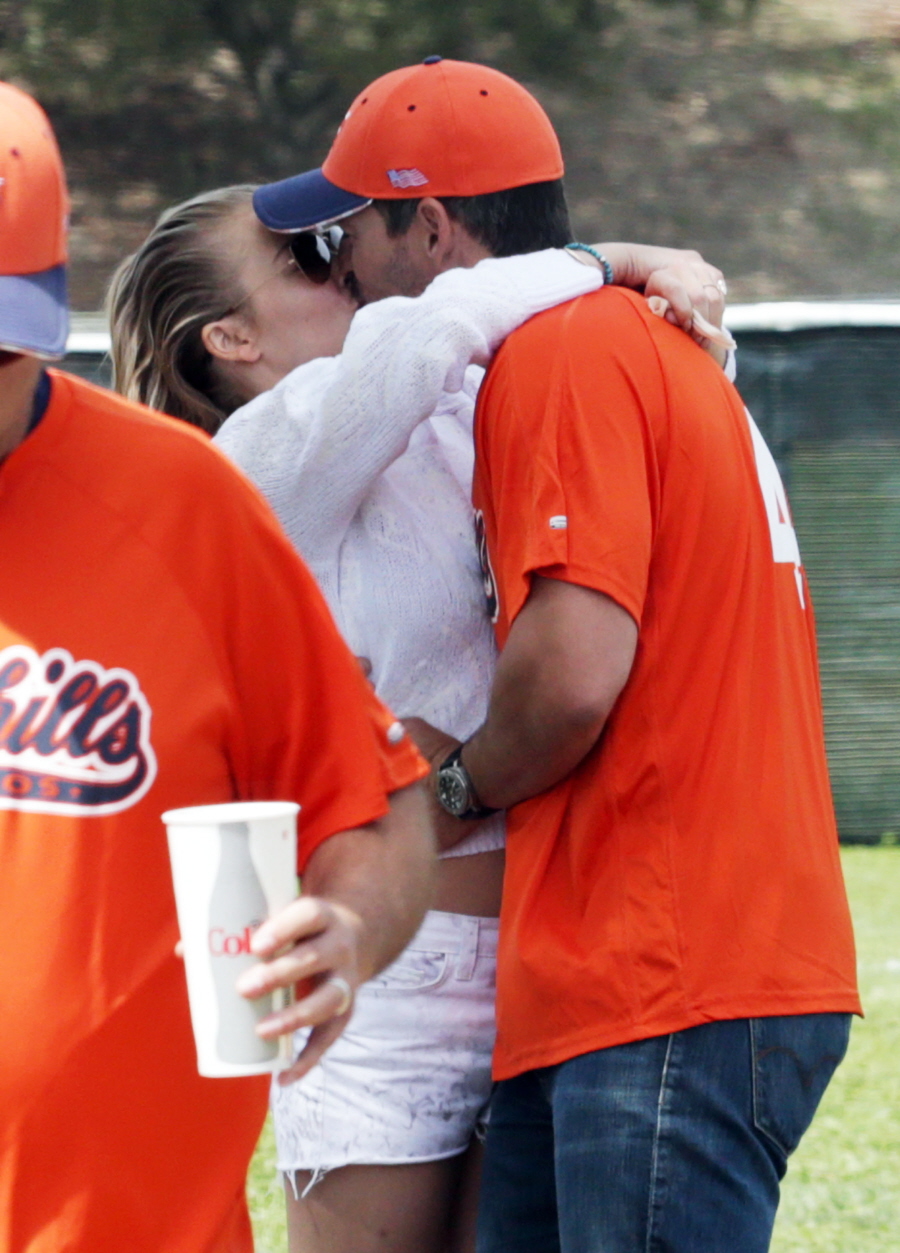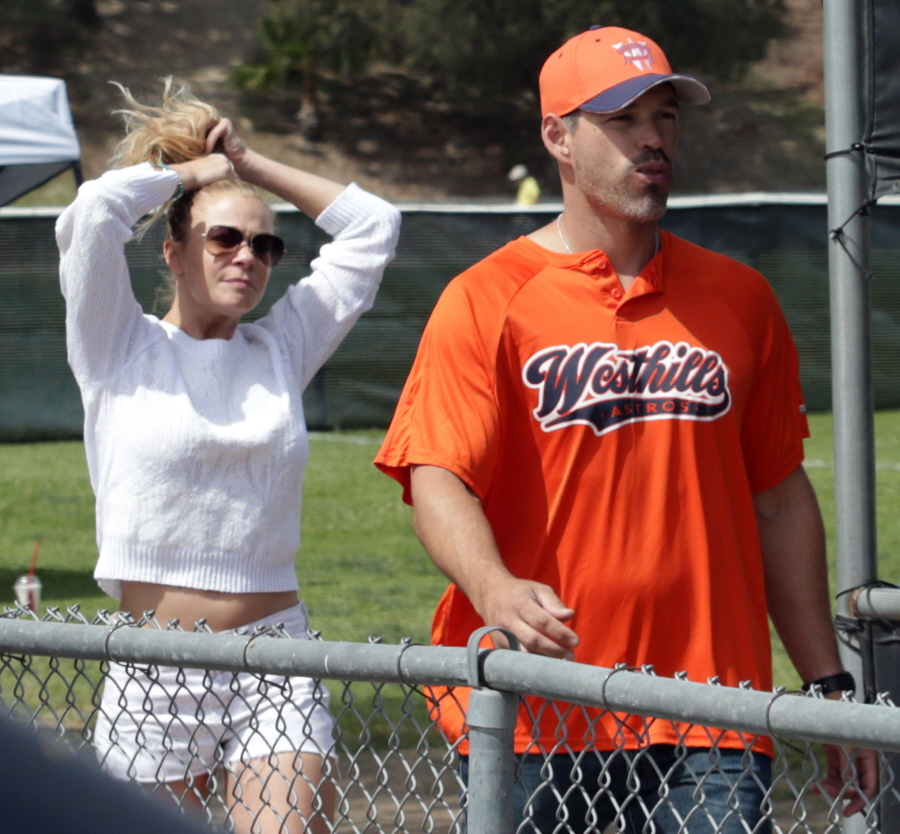 Photos courtesy of Fame/Flynet.