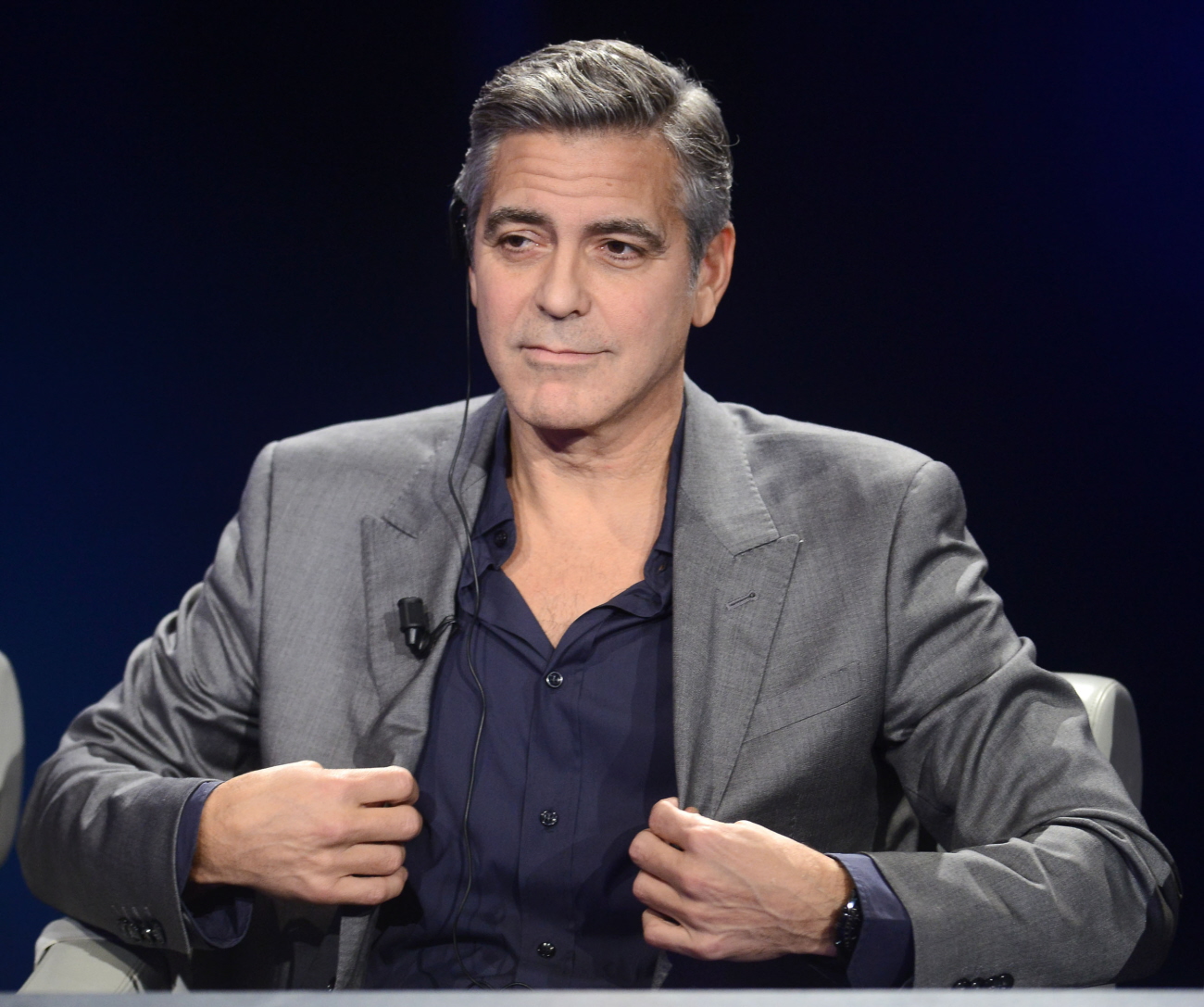 The last time we checked in on George Clooney and his girlfriend Amal Almuddin, Amal was undergoing the official Girlfriend Rollout. Exclusive reports in People Magazine & Us Weekly, exclusive photos from George and Amal's Seychelles and Tanzanian holidays, then a jaunty trip to NYC where Amal was photographed looking beautiful in some hipster clothes. While I already like the IDEA of Amal – a smart, educated human rights lawyer who can go toe-to-toe with world leaders and Julian Assange – I'm also finding it a little bit weird that we're supposed to believe she's the high-powered, in-demand, ballbusting lawyer AND that she can jet off on a whim to be Clooney's Girlfriend. Anyway, part of the Girlfriend Rollout is that the tabloids start talking about how "different" this girl is and how Clooney has never, ever felt this way and THIS TIME THERE WILL BE A WEDDING.
George Clooney seemed like a nervous teenager as he smiled and slipped his arm around Amal Alamuddin's shoulder on March 15 during a whirlwind safari in Tanzania. Just days before, the couple were spotted taking a romantic stroll hand in hand on a beach in the Seychelles – an island off the coast of Southeast Africa and a huge honeymoon destination.

"It looked very sweet," says a witness. "He was hanging on her every word and looking at her like she was the only woman in the world."

Insiders say Clooney is clearly in love with the Oxford-educated beauty, but the question is whether he's god enough for her! Beirut-born and raised in England, Amal is an international lawyer specializing in human rights. The 36-year-old coedited a book about the law and politics of Lebanon – and as if that didn't make her enough of a scholar, she is also fluent in French and Arabic.

George, whose last three girlfriends were a WWE star, an Italian TV hostess and a Vegas cocktail waitress, is gushing to friends that Amal is the woman he's been waiting for. The insider says George can even see himself proposing!

"George can't get enough of Amal. He's very attracted to her and loves how smart and successful she is. He loves their intellectual conversations. He knows she's a kepper and won't do anything to risk screwing this up. If things keep going well, he'll definitely propose."
[From Star, print edition]
Love the shade from Star in there: "George, whose last three girlfriends were a WWE star, an Italian TV hostess and a Vegas cocktail waitress…" Yes, that sums it up. Now, Amal is demonstrably "different" than the Sarah Larsens and Elisabetta Canalises of the world, but what does it matter if Amal still acts like the same kind of "beck and call girl"? I hope the past week of silence means that Amal went back to London to her job and that she expects Clooney to wait around for HER to call. We'll see.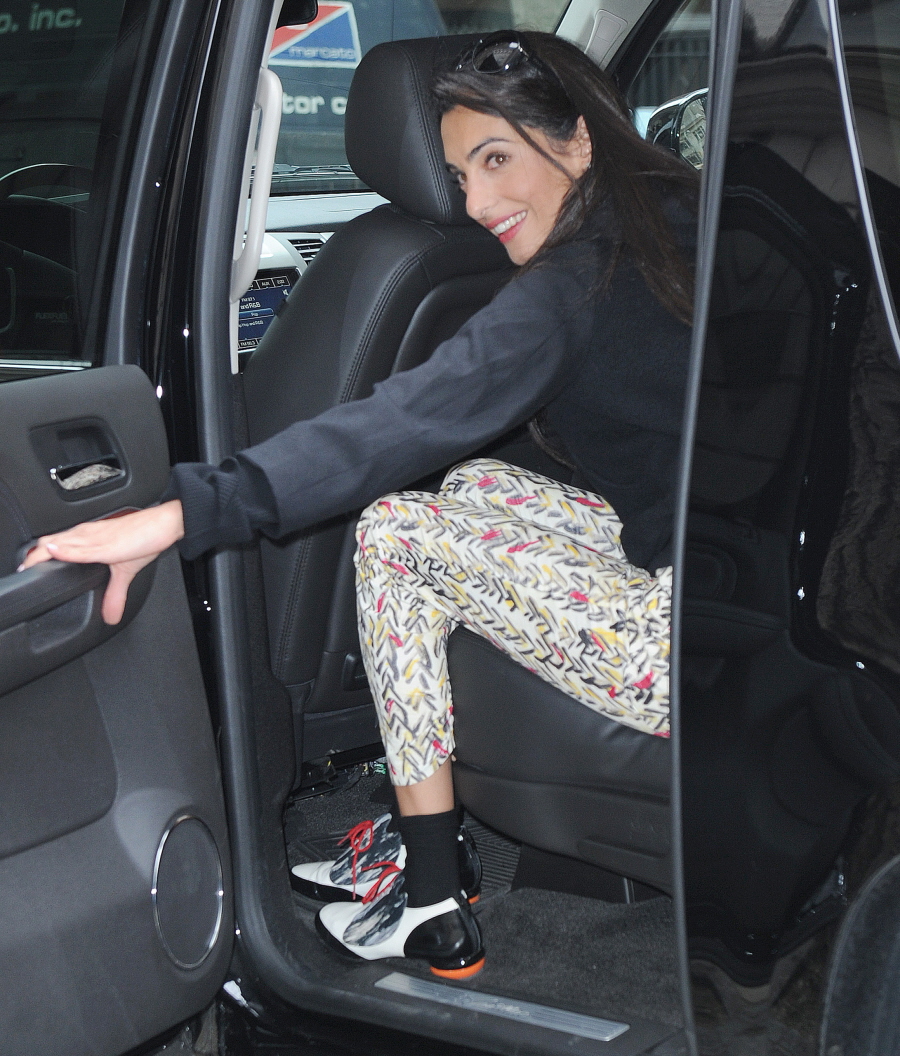 Photos courtesy of Fame/Flynet.