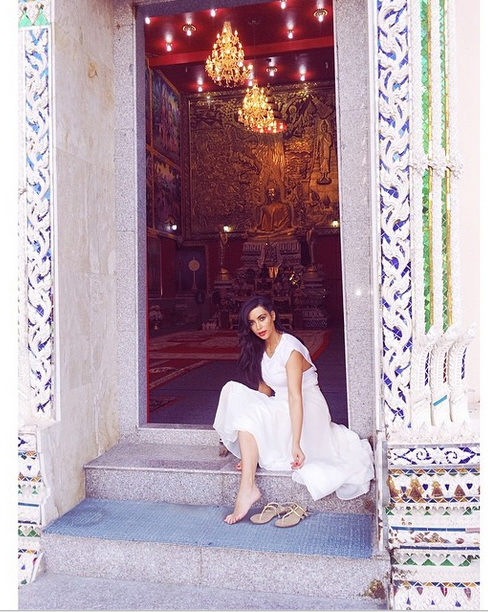 The family Kardashian-Jenner is in Thailand right now. I'm sorry, Thailand. Please don't judge all Americans harshly because of this family. Kim and Khloe have been Instagramming photos for a few days, so I'm including some of them here. I don't know what's more absurd – Khloe sticking her butt on the railing of a boat in the middle of some Thai river (??) or Kim in full makeup and a full-on gown pretending to be respectful of the religious traditions all while posting butt selfies tagged #blessed. My fellow Americans: this is one of the reasons why the rest of the world is not wild about us.
Obviously, this whole thing was paid for by E!, and Us Weekly says that they're filming some episodes of Keeping Up with the Kardashians in Thailand too. And of course, Kim brought along her official Us Weekly photographer too – Us Weekly got "exclusive" pics (Photoshopped pics) of Kim in a bikini. This happens every time there's a Kardashian vacation – they bring along their in-house paparazzo and he Photoshops all of Kim's bikini photos.
I wonder if Ignori got to go to Thailand? I'm including some pics of Kim with Ignori at LAX last week… I guess Nori did get to fly to Thailand. Huh.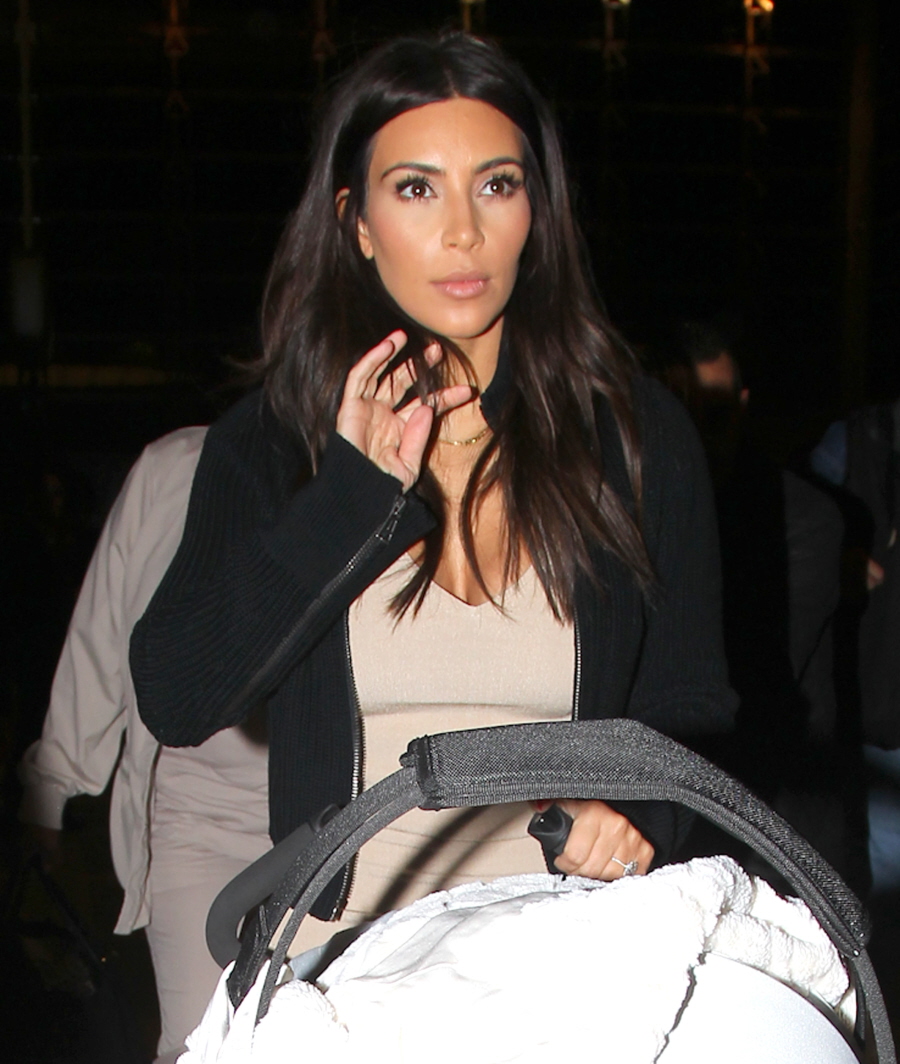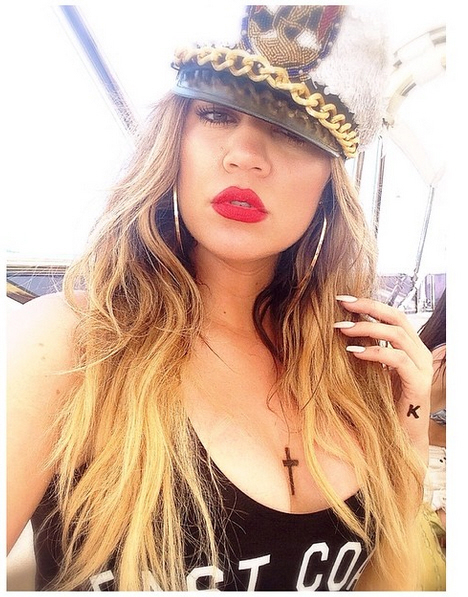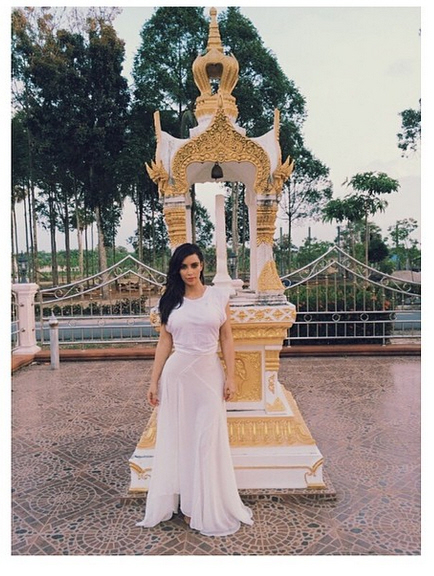 Photos courtesy of Kim and Khloe's Instagrams, Fame/Flynet.