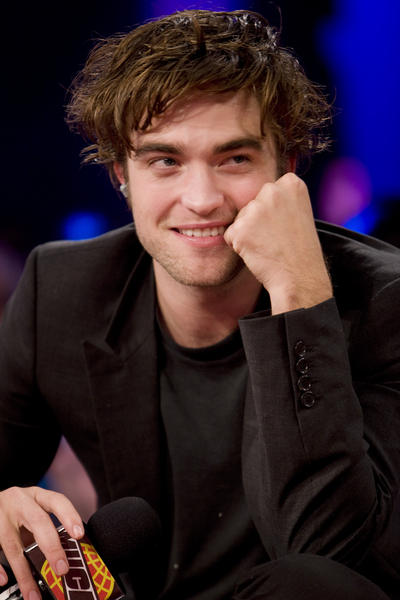 I do not get what the deal is with Rob Pattinson. Why do girls think he's cute? I realize it's a largely teenager phenomenon, but still… they've got eyes, right? But not only do a lot of them find Pattinson hot, at least one was so interested in him that she stalked him. He was filming a movie in Spain last year when a girl began standing outside his apartment all day, every day. Feeling bored and lonely, Pattinson unwisely decided to take the girl to dinner.
Robert Pattinson has revealed he scared off his own stalker by boring her.

The 22-year-old heartthrob – who appeared in a Harry Potter film and won over legions of screaming girls playing a vampire in teen romance Twilight – told Creme magazine how he invited her on a date then never saw her again.

Robert said: "I had a stalker while filming a movie in Spain last year. She stood outside of my apartment every day for weeks – all day every day. I was so bored and lonely that I went out and had dinner with her.

"I just complained about everything in my life and she never came back.

"People get bored of me in, like, two minutes."
[From Press Association via Gossip Rocks]
Well I guess if nothing else I feel badly for Pattinson that he thinks he's so boring. It's important to point out just how lucky he was – chilling with your stalker is not a safe idea. Perhaps he thought she was less scary because she was a girl. Which would still be completely untrue, and his decision is no less unwise. I'm glad it worked out for him, in a way. But I wouldn't encourage others to chat up their stalkers – let alone w(h)ine and dine them. More often than not, you could end up with a meat cleaver in your head, rather than a nice dinner for two.
Here's Robert visiting Live@Much In Toronto on November 15, 2008. I will admit he is sorta cute here. Images thanks to PR Photos.