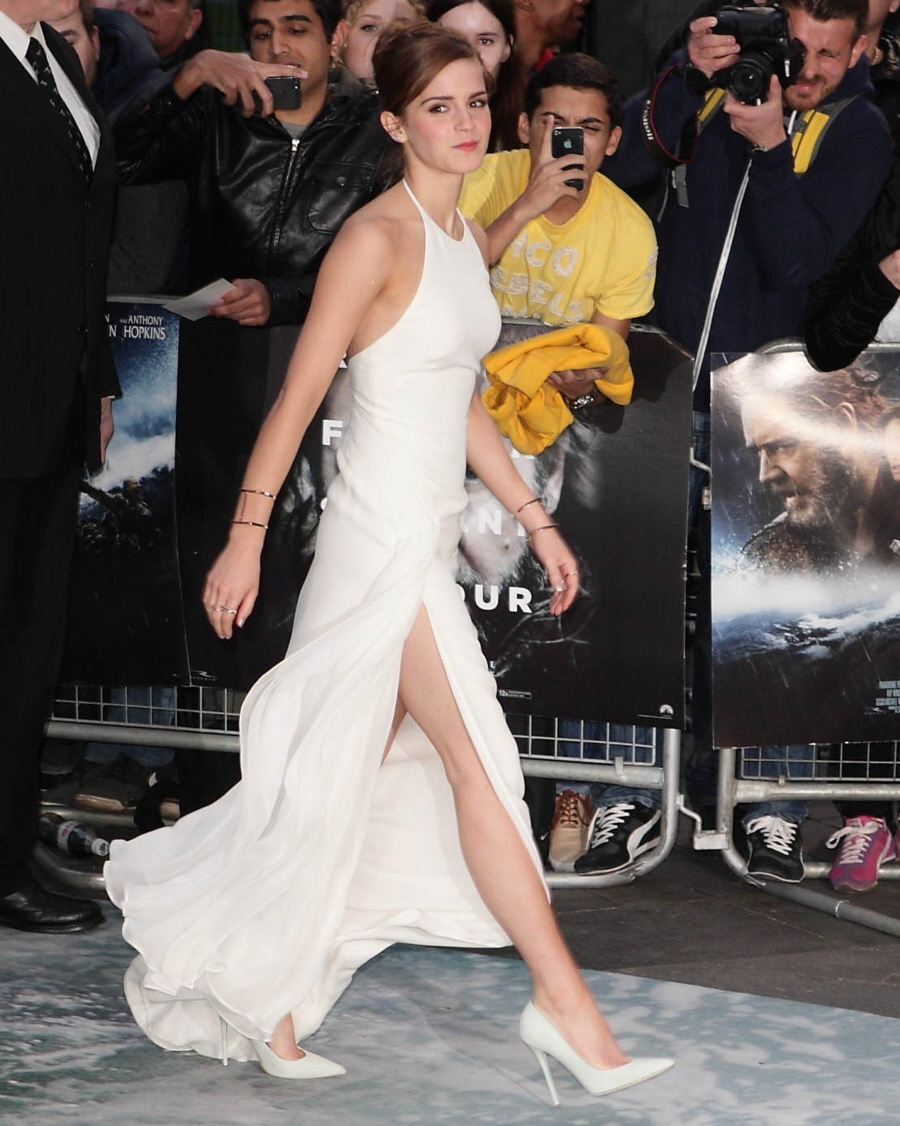 Emma Watson is really trying to appeal to directors and casting agents these days. Granted, she may really feel this way, but in interview after interview, she's going out of her way to prove that she's capable of more than just poorly written teen roles and the odd supporting part in dramas. She's also slapping away this idea that she enjoys the whole red carpet/magazine photoshoot thing – Emma tells The Guardian that the fashion industry projects a "dangerously unhealthy" image for young girls and women:
Emma Watson has criticised the "dangerously unhealthy" image projected by the fashion industry and said the pressure to look perfect has taken its toll on her. The actor has also described her doomed attempts to merge into the background as a student at an American university, where she found herself being trailed everywhere by British photographers.

After the recent New York premiere of Noah, she tweeted a photograph of the array of cosmetics – and a guardian angel pin – that she said were essential aids to her flawless appearance, and another of herself in a backless dress captioned: "I did NOT wake up like this."

The actress said she is better at taking criticism these days than she once was. "As a younger woman, that pressure got me down, but I've made my peace with it. With airbrushing and digital manipulation, fashion can project an unobtainable image that's dangerously unhealthy. I'm excited about the ageing process. I'm more interested in women who aren't perfect. They're more compelling."

Watson became famous playing Hermione Granger in the Harry Potter movies and has been constantly in work since. She is about to start filming a thriller, Regression, by Alejandro Amenábar and is also trying to complete her degree at Brown University, Rhode Island. She enrolled in 2009 for what would have been a four year course, but has taken several breaks for film work, and spent a year studying at Oxford.

"After Harry Potter, all that mattered was university," she said, in an interview with the Sunday Times. "It wasn't always easy to break down barriers, as having men from the British press following me with cameras didn't help my mission to integrate."

The American press, by contrast, "afforded me so much privacy", but her fellow students recognised her at once. "On the first day, I walked into the canteen and everyone went completely silent and turned around to look at me. I had to say to myself 'it's OK, you can do this'. You just have to take a deep breath and gather your courage."
I have a love-hate relationship with these kinds of quotes from anyone who has actively participated in and profited from the industry which they are now bad-mouthing. On one side, I like that someone so young is thinking about the long-term effects of this sort of Photoshop Culture. On the other hand… Emma has appeared in every magazine under the sun, even guest-editing some publications. She's also had beauty contracts (for Lancome) and fashion contracts (Burberry). I don't know – it just strikes me as wanting her cake and eating it too. She'll take the $$$ but she'll complain about how those companies perpetuate unhealthy stereotypes. Then again… I do prefer Emma to some of the other 23-year-olds who act like they know everything about everything.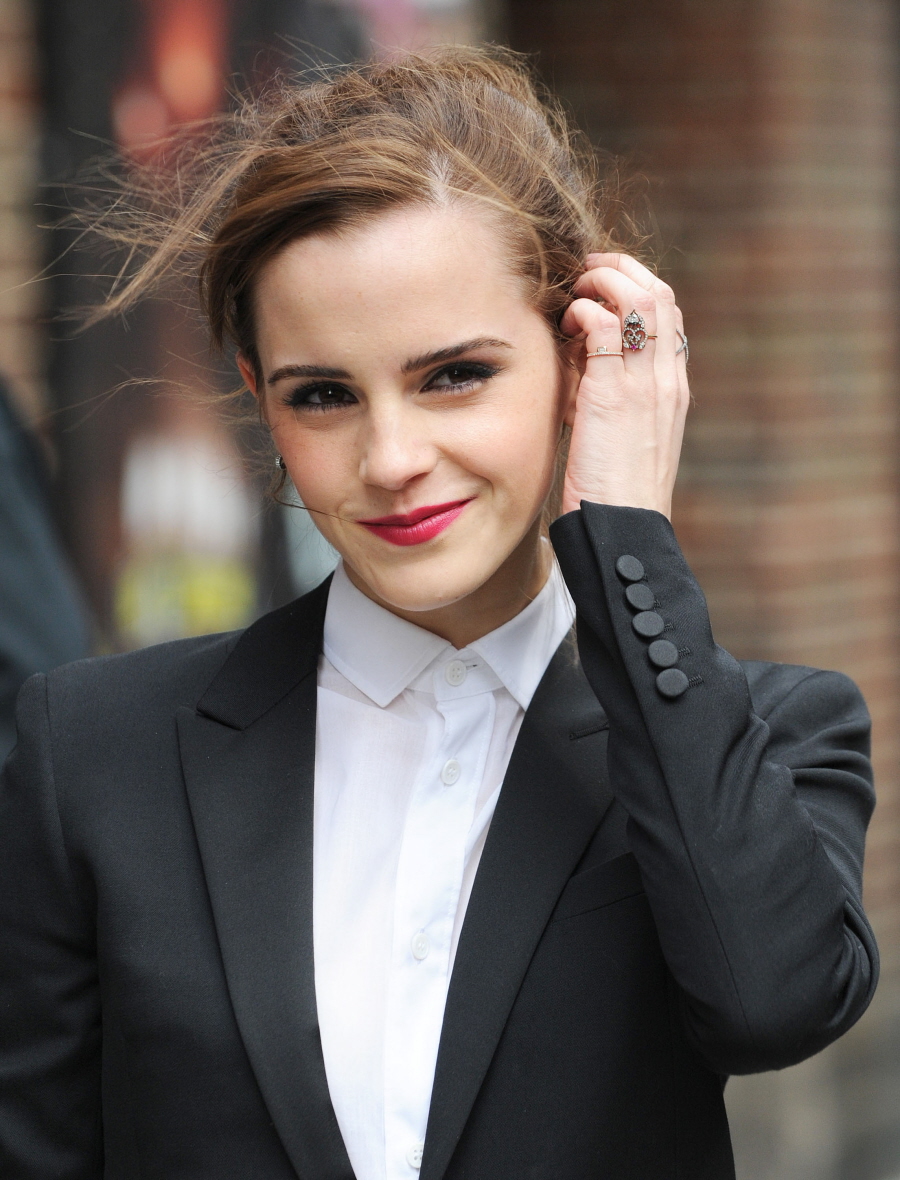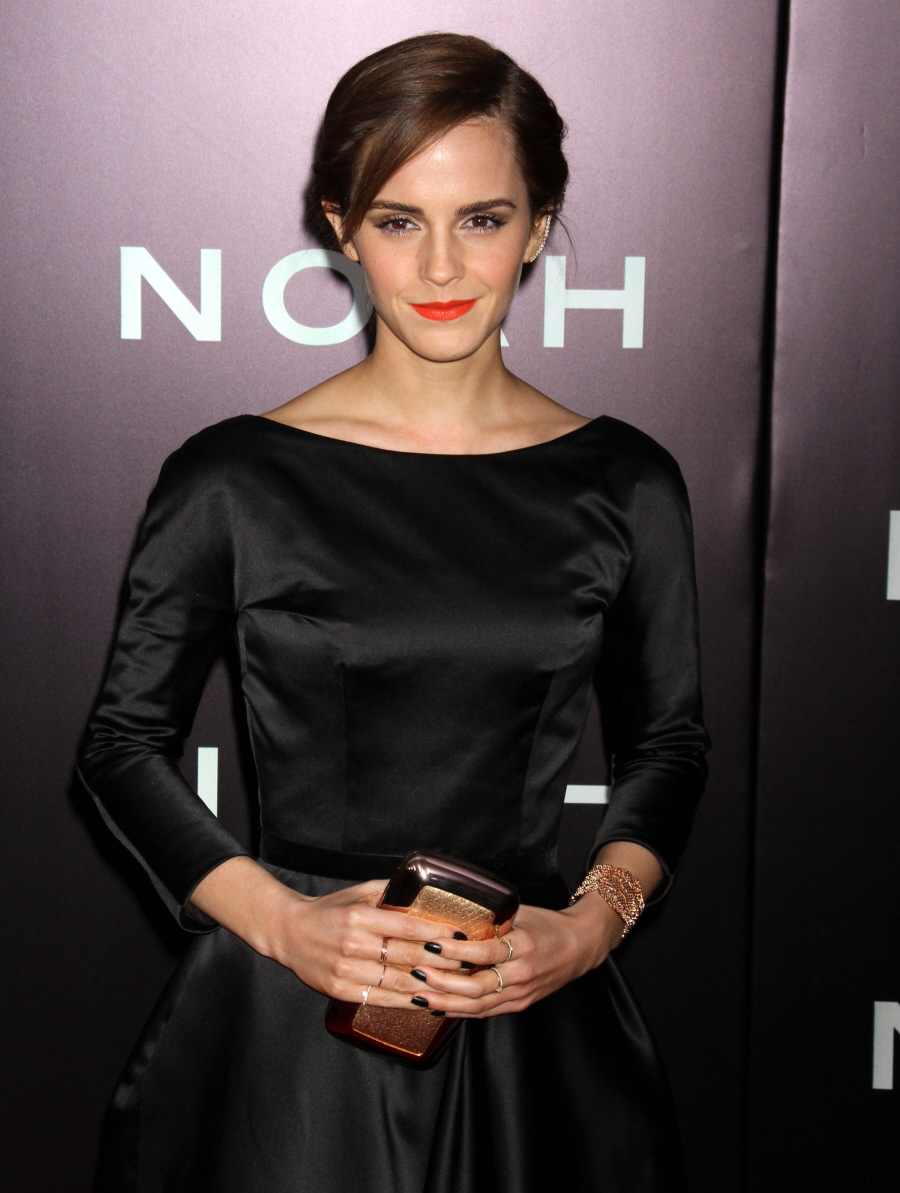 Photos courtesy of Fame/Flynet.