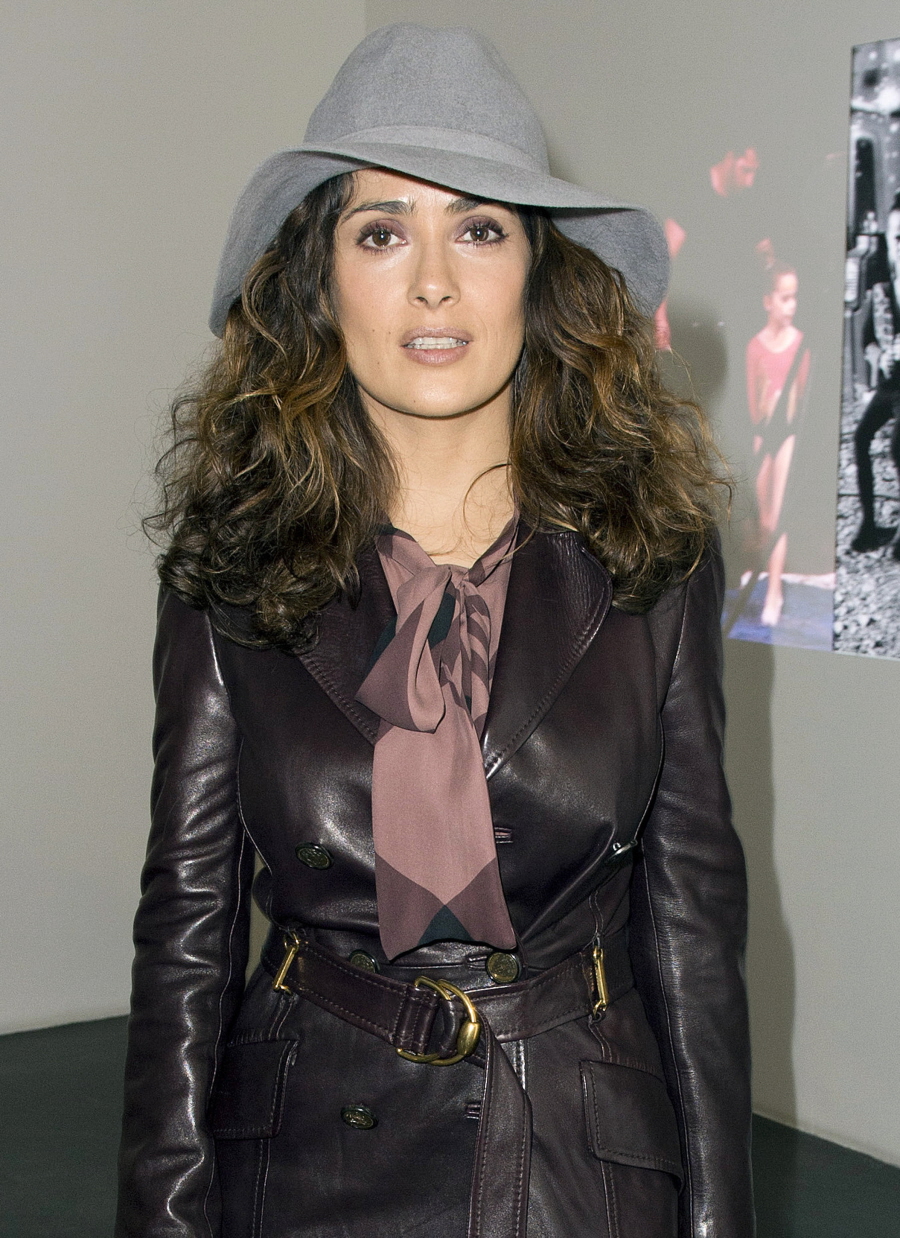 I kind of love when Salma Hayek talks about skincare. She's sort of Goopy about her beauty tips, but some of the stuff Salma pushes feels more like home remedies and wisdom passed down from generations. Plus, Salma actually wants peasants to buy what she's selling – her makeup and beauty line, Nuance by Salma Hayek, are sold at CVS. CVS = Peasant Central. Even though I know Salma came from a wealthy family and she's made her own money and she married one of the richest men in the world, I still believe that Salma has and would shop at CVS on occasion. Is that weird? Maybe she's just better at this whole branding thing than Gwyneth Paltrow. Anyway, Salma sat down with Us Weekly to offer more beauty and makeup tips (this is just an extended ad for her line, just FYI):
Her motto: "You've got to take who you are and love who you are and do the best you can with what you've got. That goes for the figure, and it goes for everything else. You've got to have a sense of humor about who you are and give yourself a break. You've got to be kind to yourself. And it's not easy, you know?"

Making your makeup look natural: "The purpose of makeup is to look like you have none on. If you're unsure of your best blush color, look at the inside of your mouth. That will give you a natural color, not too bright. I recommend this over pinching your cheeks."

Blood circulation: "I love dry-brushing before showers. It's a great way to stimulate blood circulation and get rid of dead skin cells. A Thai massage — a cross between a massage and a yoga class — also does wonders for my mind-body connection. Afterward, I feel like I have a whole new body."

Massage your face: "Touching skin is good for circulation and toning! When using my antiaging cream, I tap it onto skin. It has tepezchohuite tree bark in it, which has been used for years in Mexico on burn victims to completely regenerate skin cells."

She's a juicer: "Juicing brings me back to center if I wander too far into the Parisian lifestyle of wine, pasta and cheese. Organic fruits and vegetables cover my nutritional bases, but I never shy away from healthy fats, like almond milk — they are so good for skin."

Love your hair: "I have wavy hair, and I know it's not sexy to constantly fight the curl. When I come out of the shower, I apply a lot of sea-salt spray to damp hair and let it air-dry. My hair has never looked better!"

Embrace aging: "Women tend to be more self-assured about their looks with age. And that's the way it should be. It's so important to feel excited about yourself. Happiness and beauty live inside you and are just trying their best."
I would never dry-brush myself before I get into a shower. Do you know how sweaty and gross I am after the gym? Why would I brush my sweaty, exhausted body before I get in the shower?! And the tip about using a blush that's the same color as inside your mouth? Weird… but I guess that would work…?
As for the juicing thing – I told you she seems Goopy. But to be fair to Salma, I think her Cooler Cleanse juice thing is just for one day. I couldn't even do that, quite honestly, but one day of an almond-milk-based juice cleanse seems more reasonable that Gwyneth's monthly juice fasts where it's like she's living on kale water for 10 days at a time. CB pointed out that Salma has been endorsing a line of juice cleanses for a while now, and some are 3 to 5 days long. But in Us Weekly, she's just pushing the 24-hour one.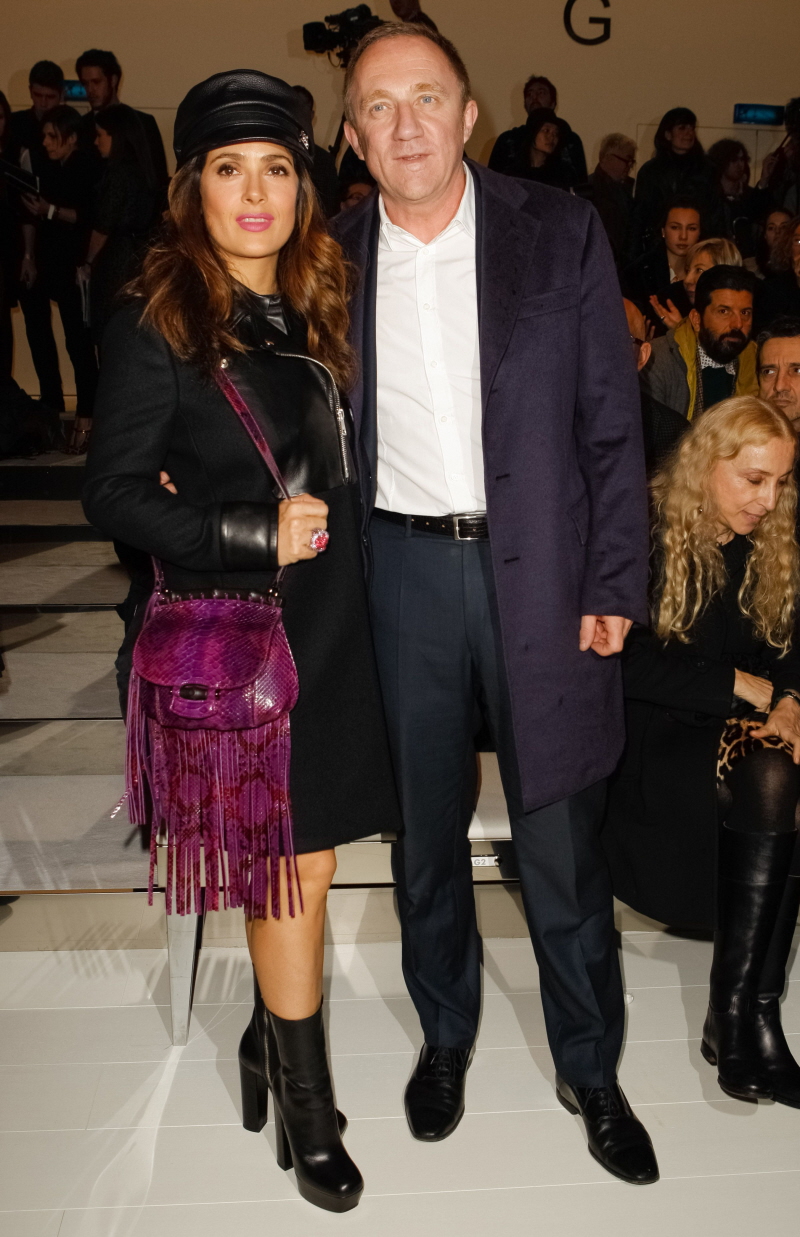 Photos courtesy of WENN, Fame/Flynet.