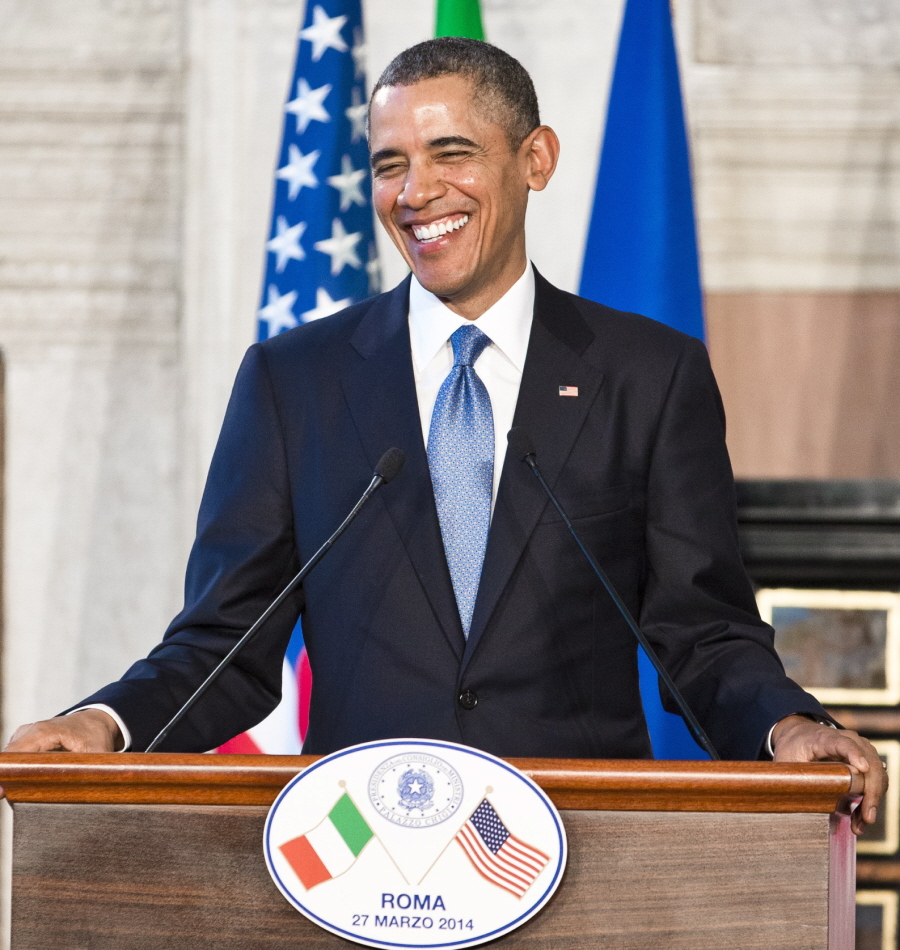 Last month, cable news people were all pearl-clutchy because President Obama had dared to appear on Zach Galifianakis' popular Funny or Die "Between Two Ferns" interview show. Zach's shitck is that he's the worst, most insulting interviewer ever, and putting him with Pres. Obama – who, let's face it, is one of our funniest presidents – was a great combination. Obama didn't appear on Between Two Ferns for laughs though – he did it to appeal to "the young invincibles," or the under-30 young adults who don't have health insurance, and Barry wanted them to go on healthcare.gov to get covered. The bit was very well-played on both Obama and Galifianakis' sides and the clip became the most popular video Funny or Die has ever produced.
But how did the whole thing happen? Is Barry a closet super-fan of Between Two Ferns? Did Zach stalk POTUS? As it turns out, Barry's BFF Bradley Cooper was the one who set the whole thing up. The whole thing went down at the state dinner for French president Francois Hollande (B-Coop was invited and his plus-one was Suki). Politico has a detailed write-up about the success of the ACA and how Barry's appearance on Between Two Ferns really did help the enrollment numbers. You can read the full Politico piece here and here are some highlights:
Back on Feb. 11, Bradley Cooper was at the White House for the state dinner in honor of French President François Hollande. Before he got to his fingerling potato velouté, the actor met with Obama senior adviser Valerie Jarrett in her office to brainstorm ideas about how to help get the word out on Obamacare.

Enlisting the website Funny or Die had come up before, an administration official said, but Cooper was pushing hard for them to think about "Between Two Ferns," the mock-interview web show hosted by his friend (and "The Hangover" co-star) Zach Galifianakis. Cooper pulled out his cell phone, got Galifianakis on the line and put him on speaker. He was ready to help.
Now they just needed to sell the idea to the president.

The next day, at the end of a non-Obamacare briefing in the Oval Office, Jarrett, communications director Jennifer Palmieri and press secretary Jay Carney made the pitch. Obama had never heard of the show before, but he liked the idea.

"Zach Galifianakis and Bradley Cooper are going to do this for me?" a very pleased Obama asked.

Um, not exactly, they said. Administration officials don't know if Obama ever clicked the links they sent him to previous shows. They don't know how he stayed so calm trading insults with Galifianakis. But they know what happened next: 11 million views of the video, and Healthcare.gov showed a 40 percent spike in traffic from the day before.

"We didn't make a hard sell," Obama said Tuesday, celebrating the enrollment numbers. "We didn't have millions of dollars in commercials like some critics did."
That's one thing that I like about Obama's operation, especially when compared to, say, the Clinton operation. Bill Clinton enjoyed being in the company of celebrities too, but for Bubba, it was all about entertainment. He enjoyed their work and they gave him checks. But Obama has always asked more from his celebrity friends, often asking them to put their time and energy where their mouths and checkbooks are. And if setting up Between Two Ferns with Pres. Obama really happened this way, then Bradley Cooper does deserve a lot of credit. Way to go, B-Coop.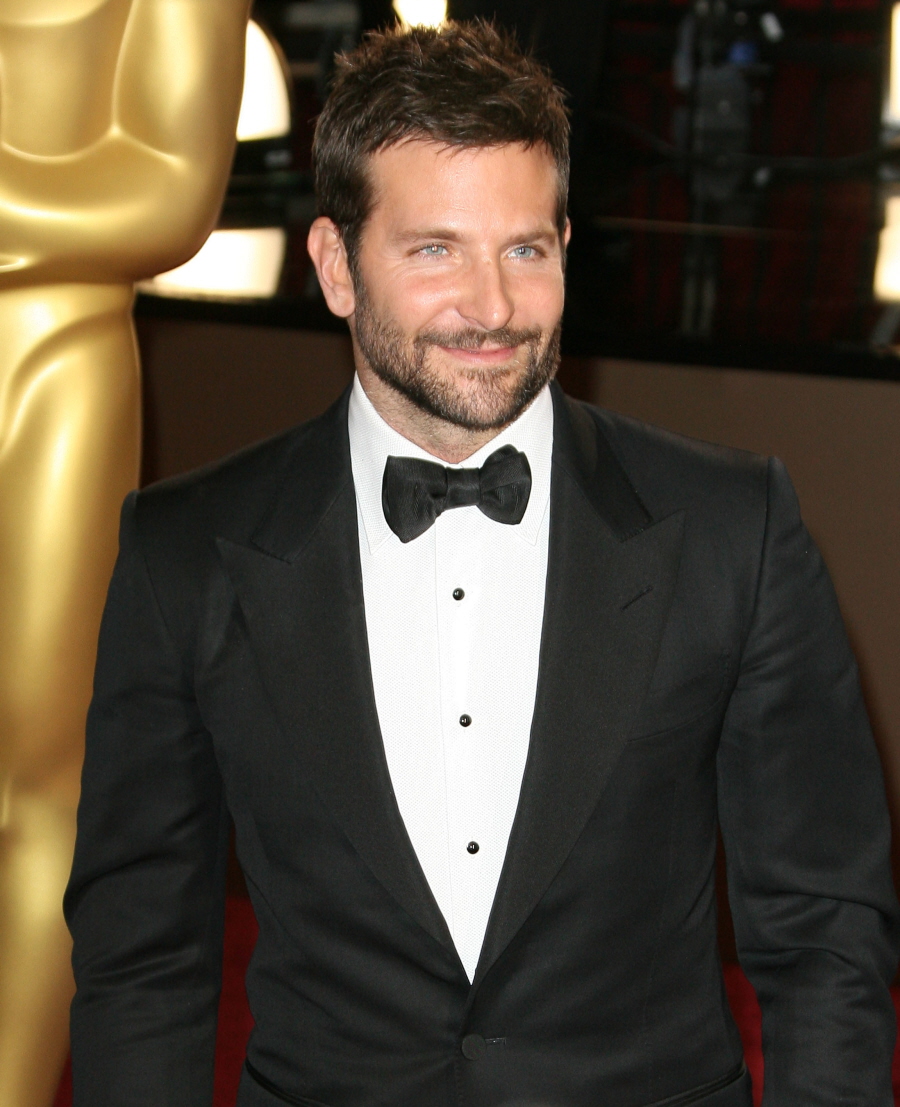 Photos courtesy of WENN.