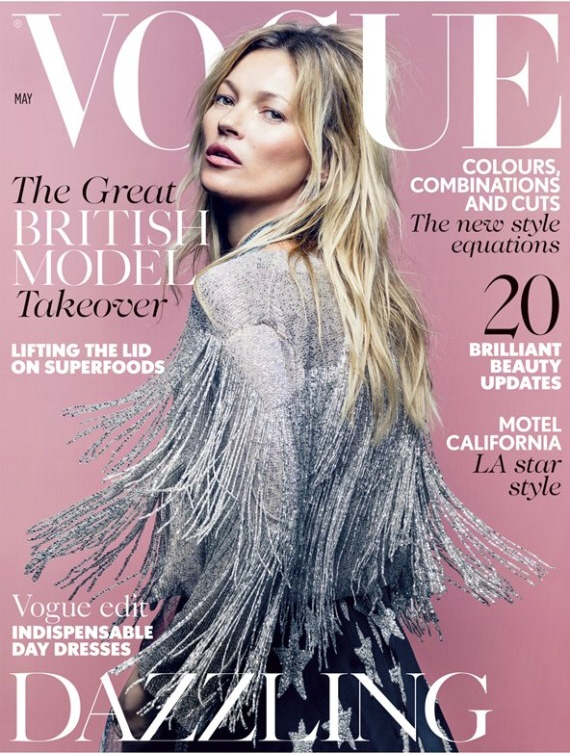 Kate Moss covers the May issues of Harper's Bazaar (US) and Vogue UK. Both covers dropped this week. Moss is promoting her latest line with Topshop – she's done lines with them in the past, and if I remember correctly, the early lines sold really well, but her last one was kind of boring. Incidentally, this is Kate's 34th (!!!) Vogue cover. Crazy, right?
For both the Vogue and Bazaar photoshoots, Kate wears items of clothing from her Topshop line. The Vogue cover was shot by Craig McDean, and the silver-fringe coat is Kate's design. The Bazaar shoot was done by Terry Richardson, and while I think Uncle Terry is an awful pervert, the cover is rather pretty and I especially like the shot with Kate in the black jumpsuit. The jumpsuit is Kate's design, and it only costs $150 at Topshop. The tuxedo jacket on the cover is $240 and the silver dress is $500. Wouldn't it be interesting to see Duchess Kate wear something from Moss's Topshop line? I would kind of love that.
Topshop also released a behind-the-scenes 30-second video for her collection. You only get to hear Moss speak once in a blue moon, and I don't remember her voice being this… throaty before. That's the voice of a two-pack-a-day smoker. Kate says: "I learned a lot the first time around. This collection is a bit more sophisticated. Everything in the collection is something I'd definitely wear."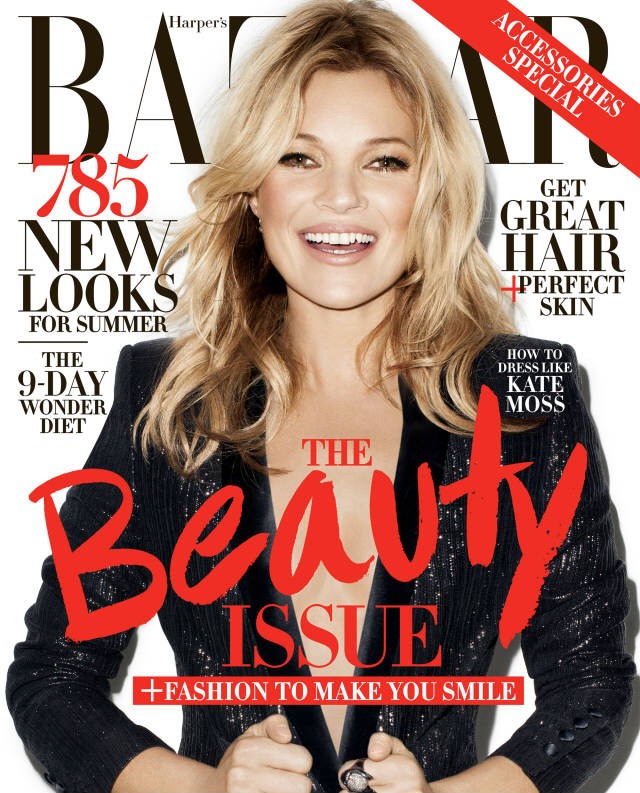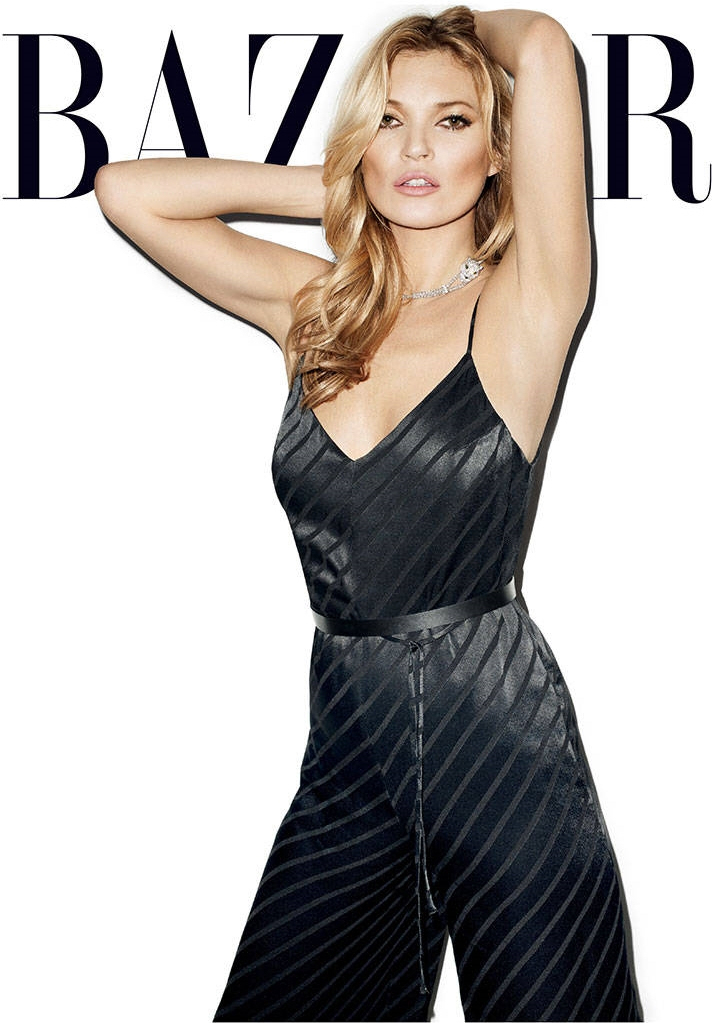 Photos courtesy of Harper's Bazaar/Richardson and McDean/Vogue UK.