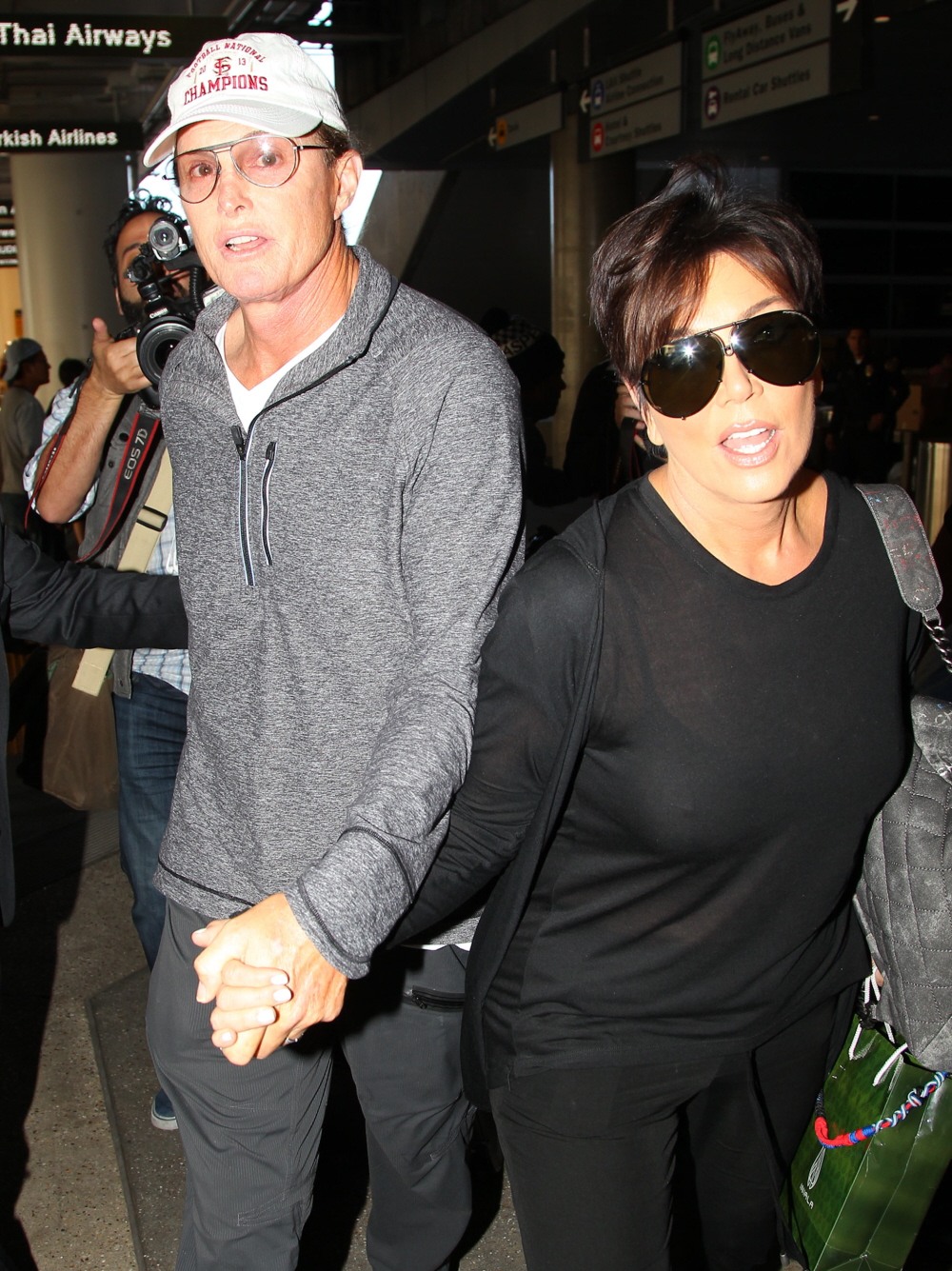 I have a new theory about why the Kardashian-Jenner clan went to Thailand: it was so that they could get the family discount on cheap plastic surgery. These are photos of the Kardashian-Jenner clan arriving at LAX after their week-long vacation (paid for by E!). Kim looks tightened, Khloe's butt implants look plumper, Lucifer's Homegirl looks like 30 virgins were sacrificed to make that face and Bruce Jenner… well, there's no telling what he got done. I do know that Kris and Bruce made a point to hold hands as they walked through LAX, and that Bruce looked like he's a hostage. LUCIFER HAS YOU NOW, BRUCE.
Anyway, as for Bruce and his "flirtation" with a possible (and not at all confirmed whatsoever) gender reassignment, Radar/Star has a story. A story that is probably full of crap, but here you go:
Bruce Jenner, purportedly flirting with a possible sex change, has a go-to person for all questions, problems and emotional issues connected to the possible change coming about, RadarOnline.com has learned.

Dr. Renée Richards, a transgendered person for nearly 40 years, is providing moral support for the Olympian in anticipation of major life changes on the way — including a name change to "Bridgitte," Star reports. Richards — who was born Richard Raskind — has told Jenner that a sex change is "a serious, life-altering procedure and is not something to do unless you absolutely have no other choice," an insider told Star. "She said someone should consider antidepressants first, because life could become an irreversible train-wreck if you're not completely certain about having the surgery."

Richards, the 64-year-old's "sex change coach," a source told the magazine, initially changed genders in 1975, and gained attention for her legal battles in hopes of playing women's tennis. Her career thrived as a coach for tennis great Martina Navratilova, and after that, an ocular surgeon.

As we previously reported, while Jenner's nascent gender switch has left his youngest children Kendall and Kylie "confused," his older children have been supportive and accepting of their father's changing form.

"It's his life, and whatever he wants to do, he wants to do," his oldest daughter Cassandra Marino told People. "If that's what he chooses to do, then I support him."
IF Bruce Jenner is going through the process and he's seeking help and advice from other people who have undergone the same process, what's the likelihood that those people would go to… Star Magazine? As I've said before, whatever Bruce wants to do is his business. But he's a public figure and his family will literally famewhore any single piece of their lives and his, so whatever he does get done will be a matter of public record at some point. Bridgitte better watch her ass, is what I'm saying.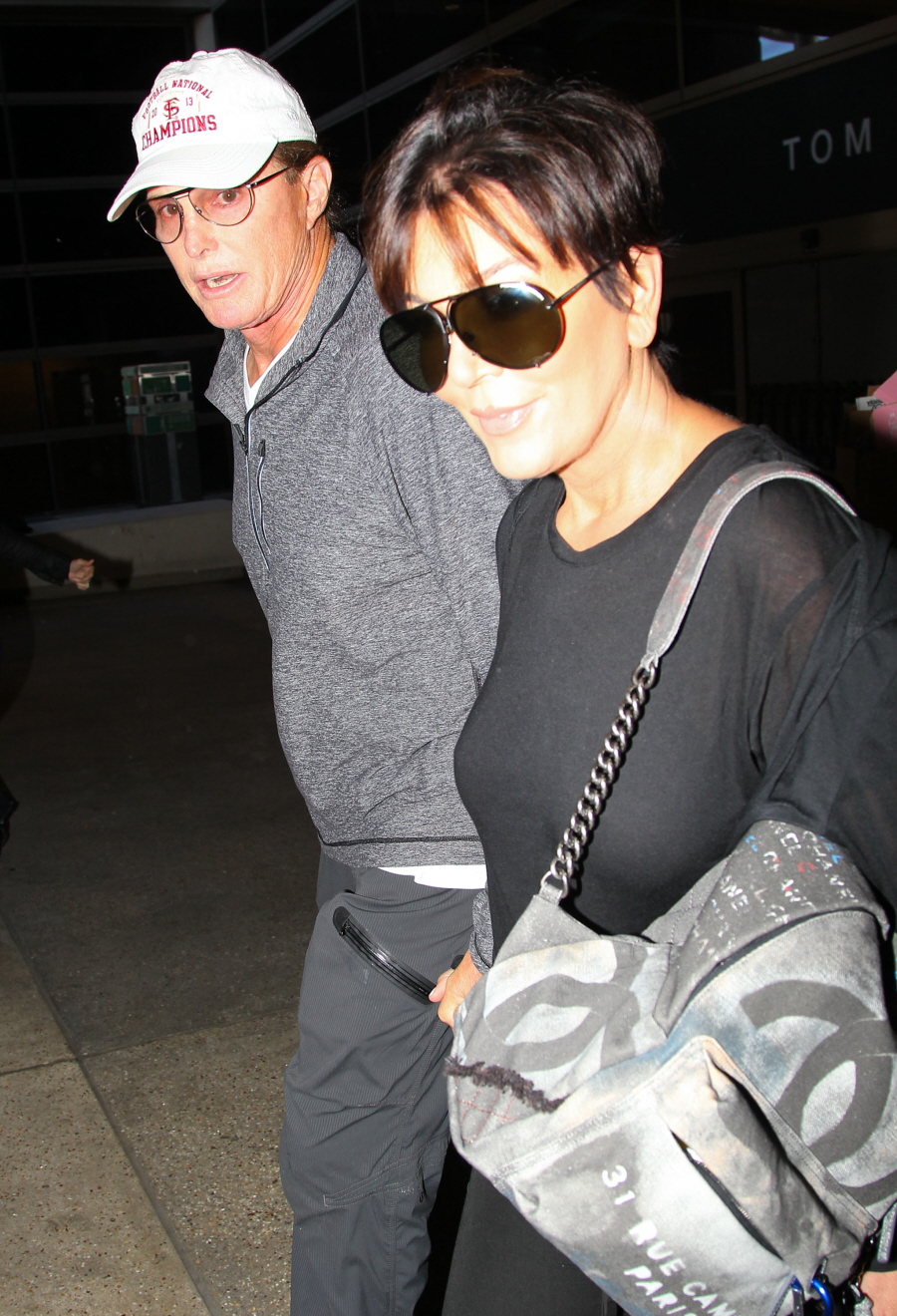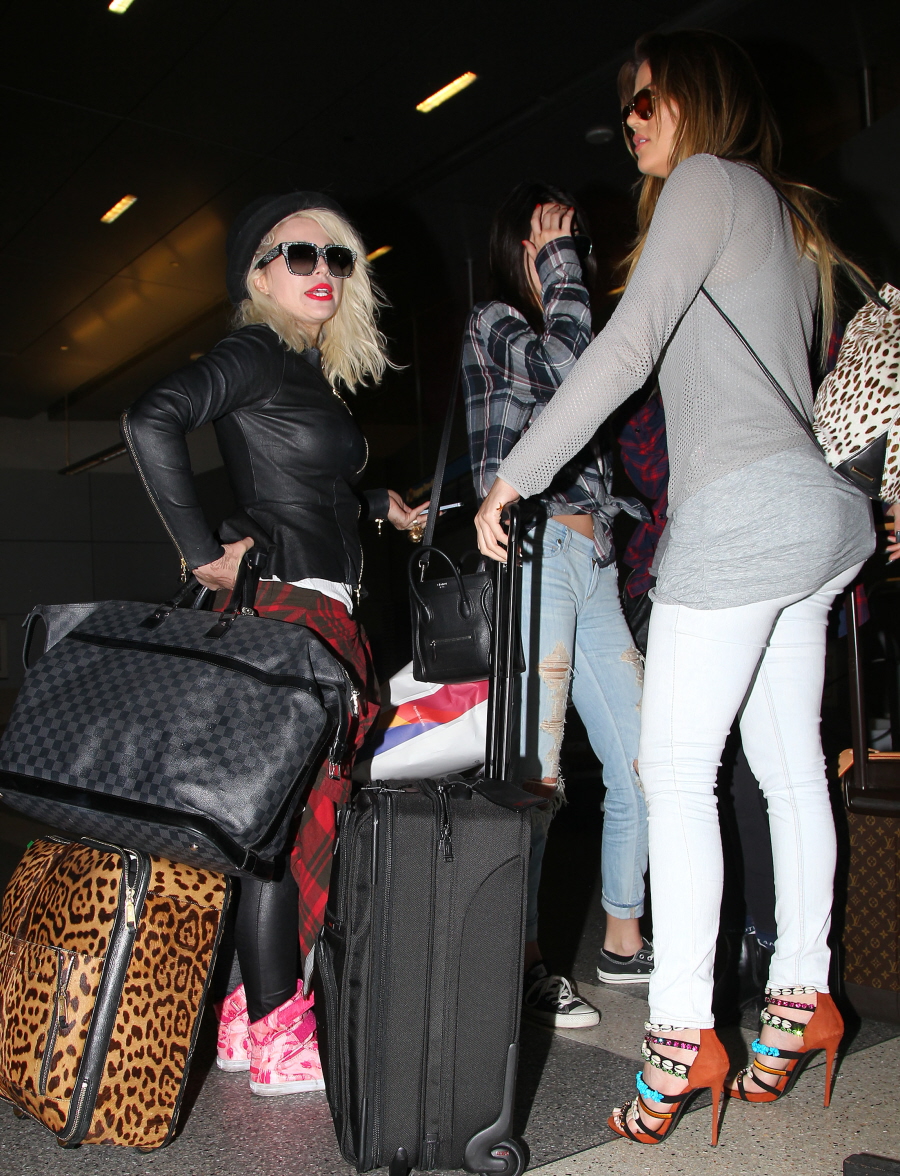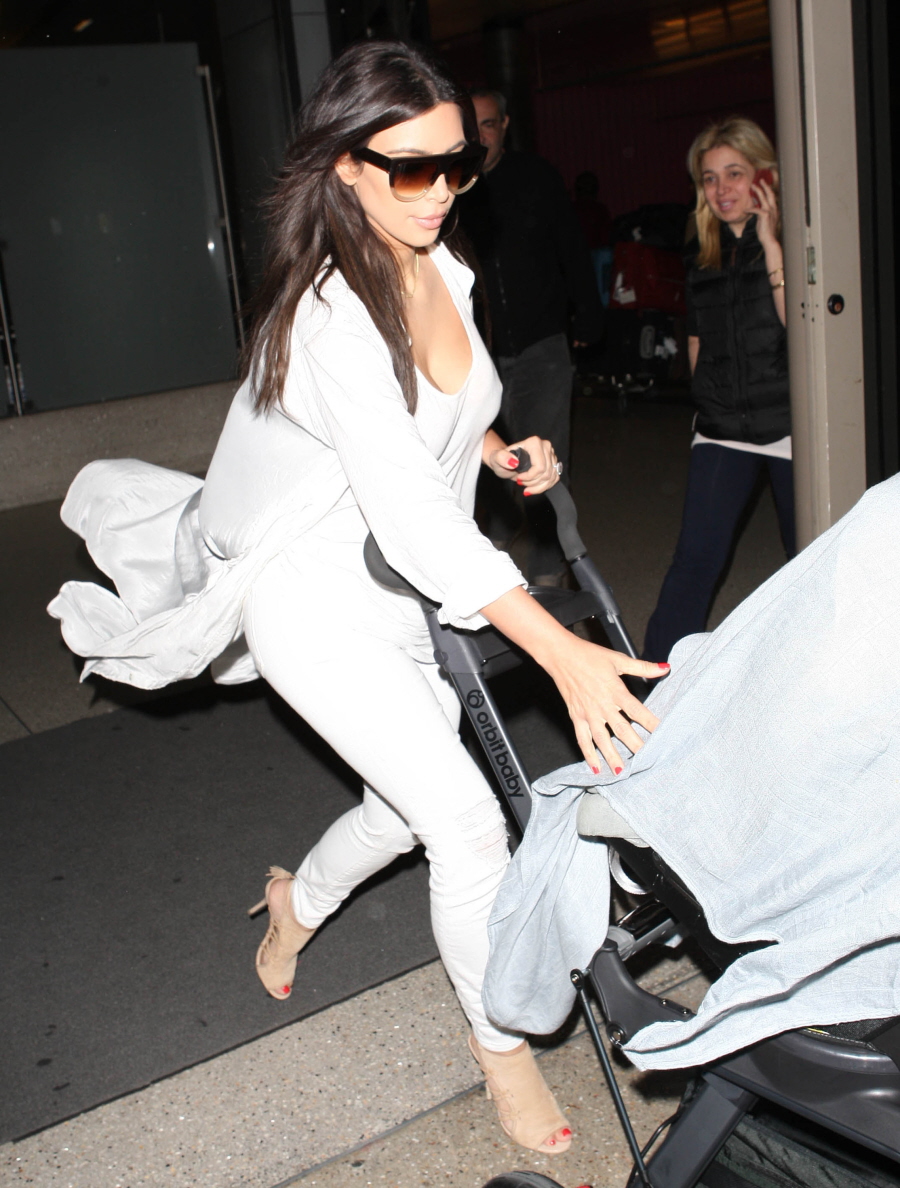 Photos courtesy of Fame/Flynet.