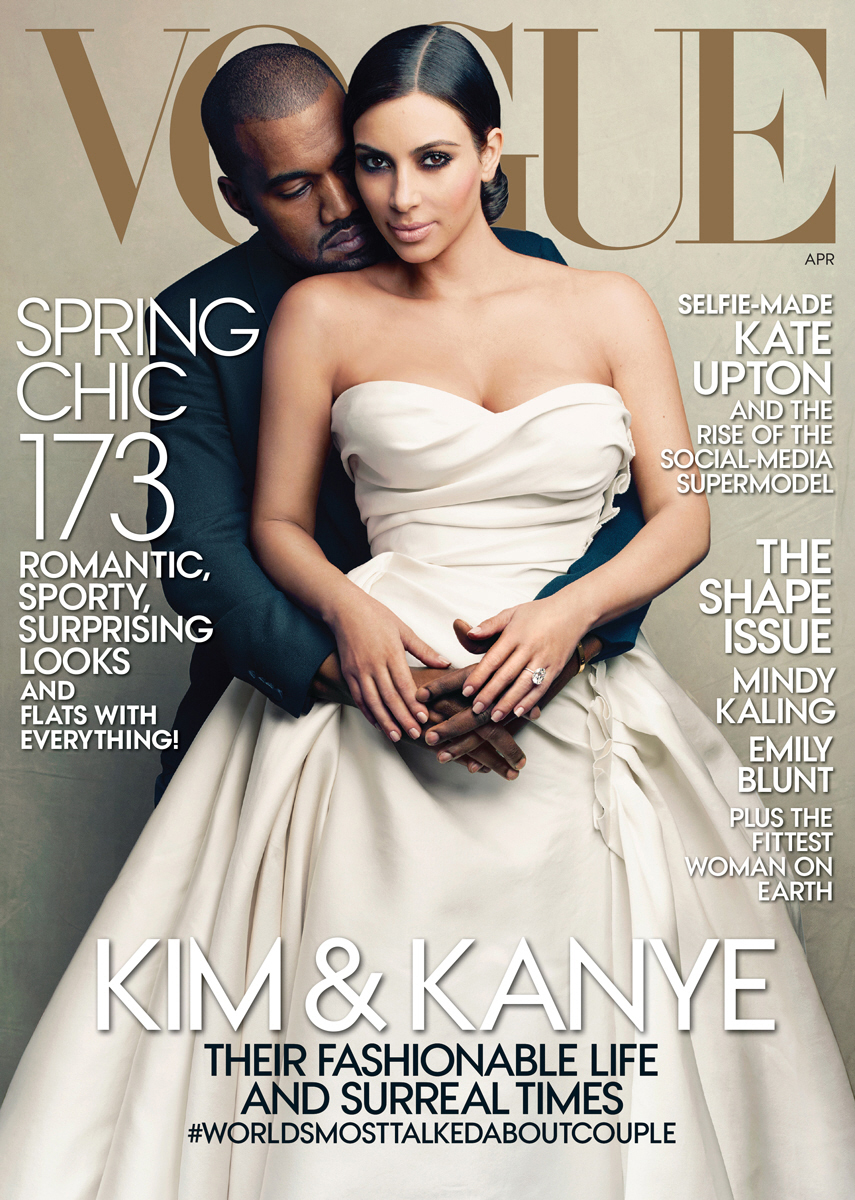 According to Page Six, Kim Kardashian and Kanye West's Vogue cover is selling reasonably well. As it turns out, Vogue might have inspired some angry tweets and some claims that fans would cancel their subscriptions, but the newsstand issues are selling at a steady clip – Page Six says the issue will sell between 300,000 to 400,000, which is about what Beyonce's March 2013 cover sold, and Kimye's cover will sell more than Michelle Obama's April 2013 cover. So, everything's coming up Kimye? Perhaps. Unfortunately, the wedding planning drama never ends. Radar says that Kanye and Kim's grand plans for a Parisian wedding have taken a big hit:
Mon Dieu! Kim Kardashian and Kanye West's Parisian wedding plans have hit a major snafu, RadarOnline.com has exclusively learned, after the couple learned that French law requires a 40-day residency requirement PRIOR to any wedding! Kardashian, 33, had planned on saying I Do to West, 36, on May 24. But according to various statutes in France, at least one of the parties has to have resided in France for at least 40 days prior to the wedding.

Radar reviewed the law with the French Embassy in Washington D.C. whom advised: "All marriages must be performed by a French civil authority before any religious ceremony takes place. The mayor can authorize the deputy mayor or a city councilor to perform the ceremony in the town in which one of the parties to be married has resided for at least 40 days preceding the marriage. These requirements cannot be waived."

A Kardashian source confirmed: "Kim and Kanye were unaware until recently that France required a residency requirement prior to the marriage. Kanye has an apartment in Paris, but he doesn't live there full-time."

This could explain the sudden and unexpected change to West's Yeezus world tour, as we reported last week: The hip hop recording artist announced he would be postponing his planned Australian tour — which had originally been scheduled for the weeks before the May 24 event — until the fall. West claimed he made the switch to give himself more time to work on his upcoming studio album, due later this year. But on Twitter, fans seemed to think that it was no coincidence he was postponing his professional obligations as he preps for the big day!

French law further dictates that there be TWO wedding ceremonies.

"The religious ceremony has to be performed after the civil ceremony (never before). The minister, priest or rabbi will require a certificate of civil marriage before any religious ceremony takes place," the French Embassy also said.

We're told Kimye's French marriage will be legally recognized in the United States.
Oh, that sounds like a somewhat reasonable conspiracy theory actually. I kind of believe it now – Kanye postponed part of his Yeezus tour so that he could establish 40 days of residency in Paris before the wedding. Plus, he probably does want to micromanage all of the wedding details. I know everyone expects the wedding to be super-tacky, but you never know… if Kanye is organizing it completely, it might end up kind of cool.
Last thing: there were some super-exclusive photos of Kim in a thong bikini going around yesterday – you can see them here. Her ass hypnotized me, I can't lie.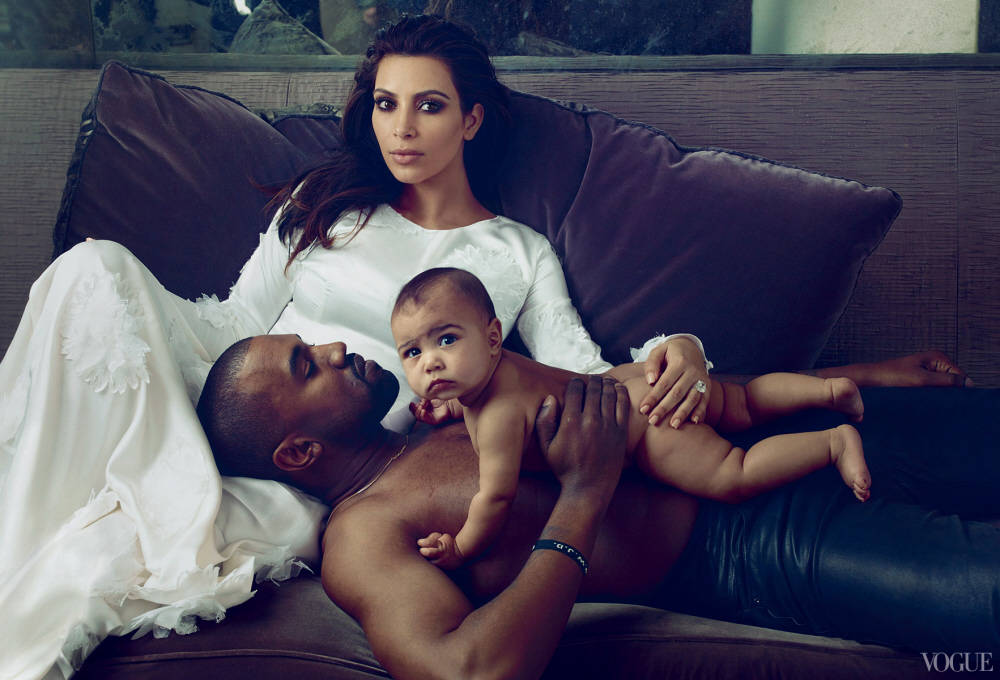 Photos courtesy of Annie Leibovitz/VOGUE.