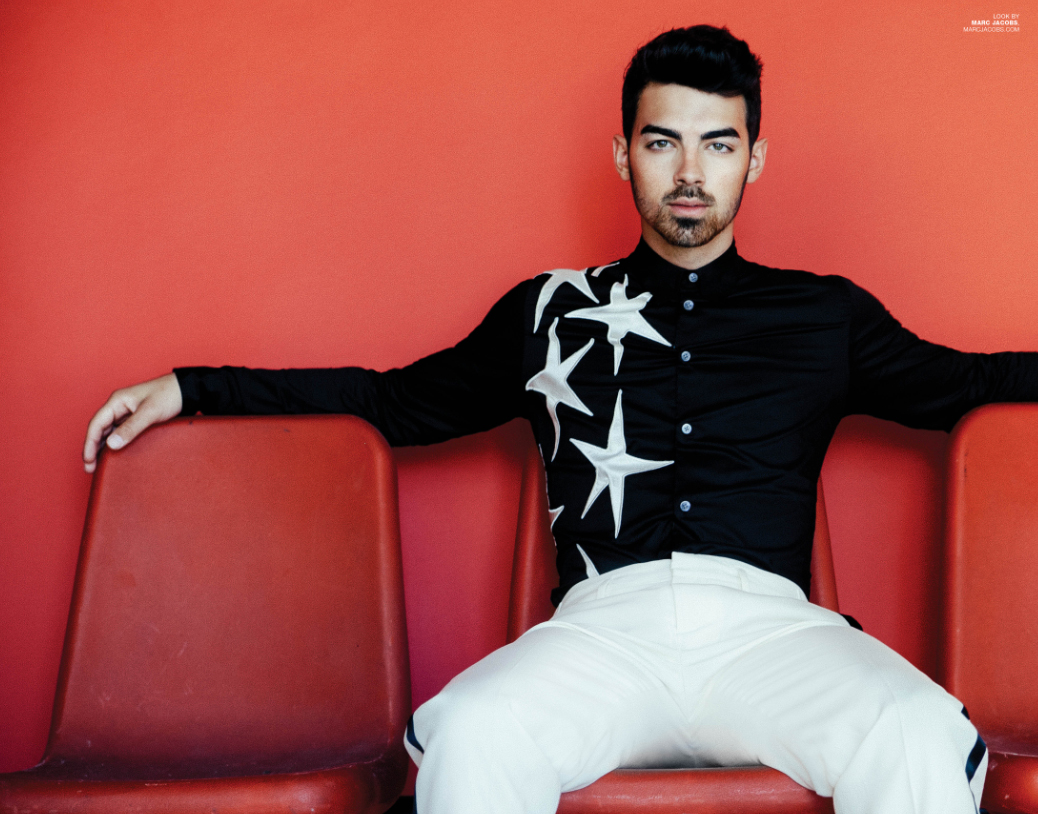 Joe Jonas occupies an odd spot within the post-Disney class of the decade. He's yet to end up in rehab or with a major breakout musical hit of his own. The dude is often papped out and and about with various model girlfriends. His post-Jonas Brothers musical career is non-existent despite a solo album and one on the way. Joe is in grave danger of fading into the annals of pop history.
Joe has made a few headlines lately by trashing his fellow Disney alum. He insisted that Demi Lovato and Miley Cyrus made him smoke weed, and then Dylan Spouse said those claims were "bullsh-t." Joe is caught in a hard place. Does he retain his former JoBros innocence and possibly keep a few old fans, or does he burst out in full Miley-rebellion style and make everyone's jaw drop? I'm not sure he's capable of either option. Joe's very good at trashing other Disney kids though. Joe's talking about Justin Bieber now to Scene mag:
Joe's 1:15am club hijinks that night: "Some guy I don't know–maybe jealous, probably wasted–was like, 'Boo, play some better music, boo.' Five minutes before that, I saw him dancing like crazy… I don't think he assumed I would talk back to him. So I said from the deejay stage, 'If you have something to say, why don't you come up here and say it? Because I can't hear you.' I was kind of smirking. I was picking on him a little bit, and the lights came on in the club, and he was really embarrassed. And it was funny, because the fans started laughing at him. I wasn't trying to start anything; it was just kind of humorous. The guy got embarrassed and left or whatever. That small thing blew up into [my manager thinking] I got into a fight."

His comeback album: "I'm trying to [make it] something that I really want it to be–do music that I'm really proud of and not let too many cooks in the kitchen. I'm really at the baby stages. I'm writing with people I like and admire, but I'm taking my sweet, sweet time with it. I feel like if I figured out what I wanted the sound to be like, [I wouldn't be] too worried about 'I have to release this from the hype of…'"

On his (nameless) previous band: "There are always stereotypes when people think of a band, any artist, that they're going to sound like a certain thing. [I hope that] when I hit the reset button and release new music, fresh ears will listen open-minded and not judge."

He rushed his first solo album: "In a big way. I was told I had a year to make a whole side project or solo album and release it. And I was like, 'All right.' And that was exciting, because back then a year was like … 10 years."

On the swaggy one: "I've had an easier route than most. The youngsters just turning 20, the Biebers of the world, are under a microscope. [Bieber] is having a very tough time finding balance. I think we all saw it coming. Your dad is your party animal–that's going to sum it up pretty quick. There's an equation for some sort of explosion."
[From Scene]
I wish Joe luck in his dreams of the future. He takes great care during this interview to never mention the Jonas Brothers by name. That's a shame. I'm not saying he would need them to succeed in life, but the brothers made a charismatic trio. Joe was the looker, Kevin was the joker, and Nick was the truly talented one. I hope they made like the Sprouse brothers and saved some of their Disney cash. Joe should know not to do photoshoots like this one, which strongly resembles an SNL promo set.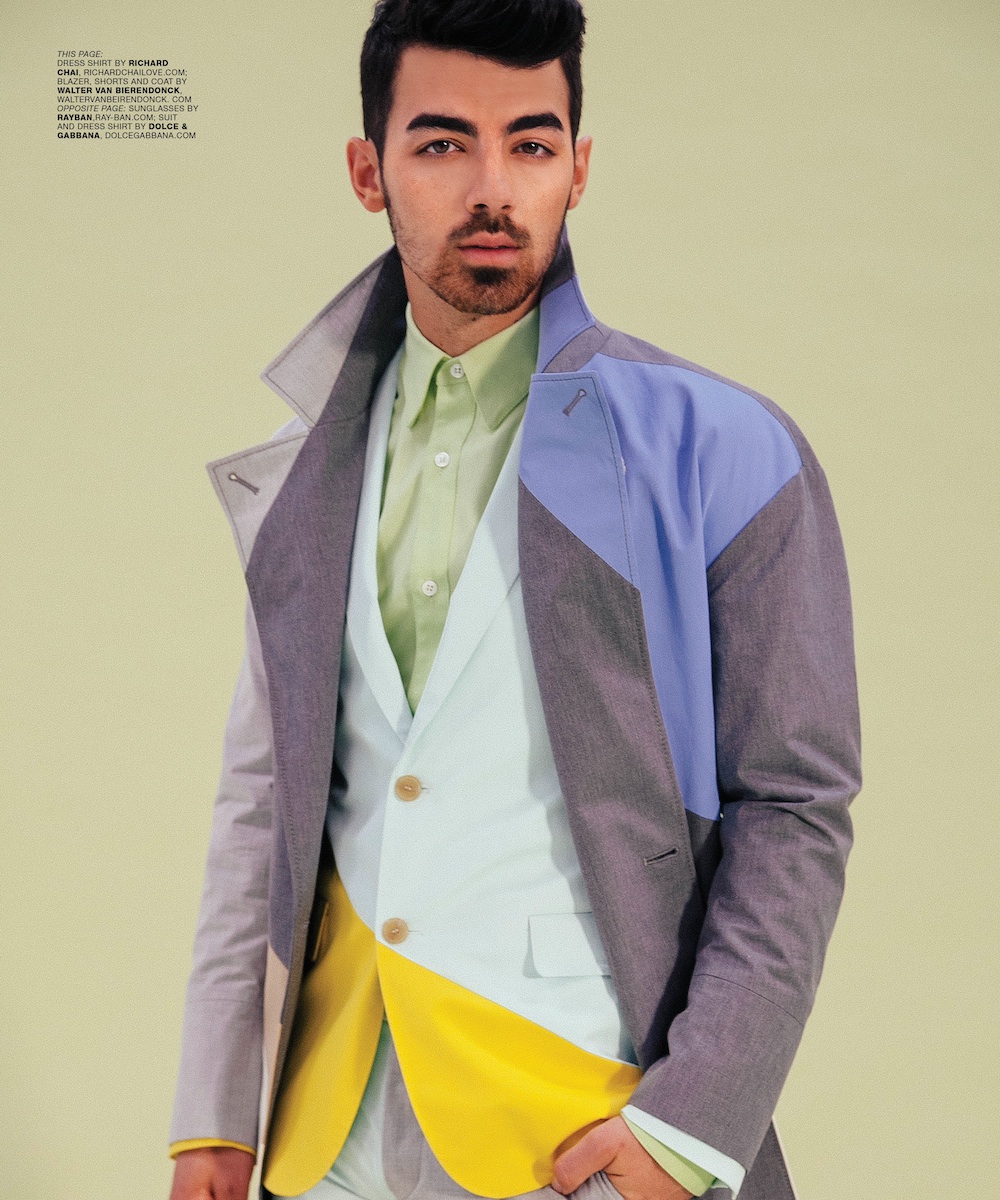 Photos courtesy of Scene magazine