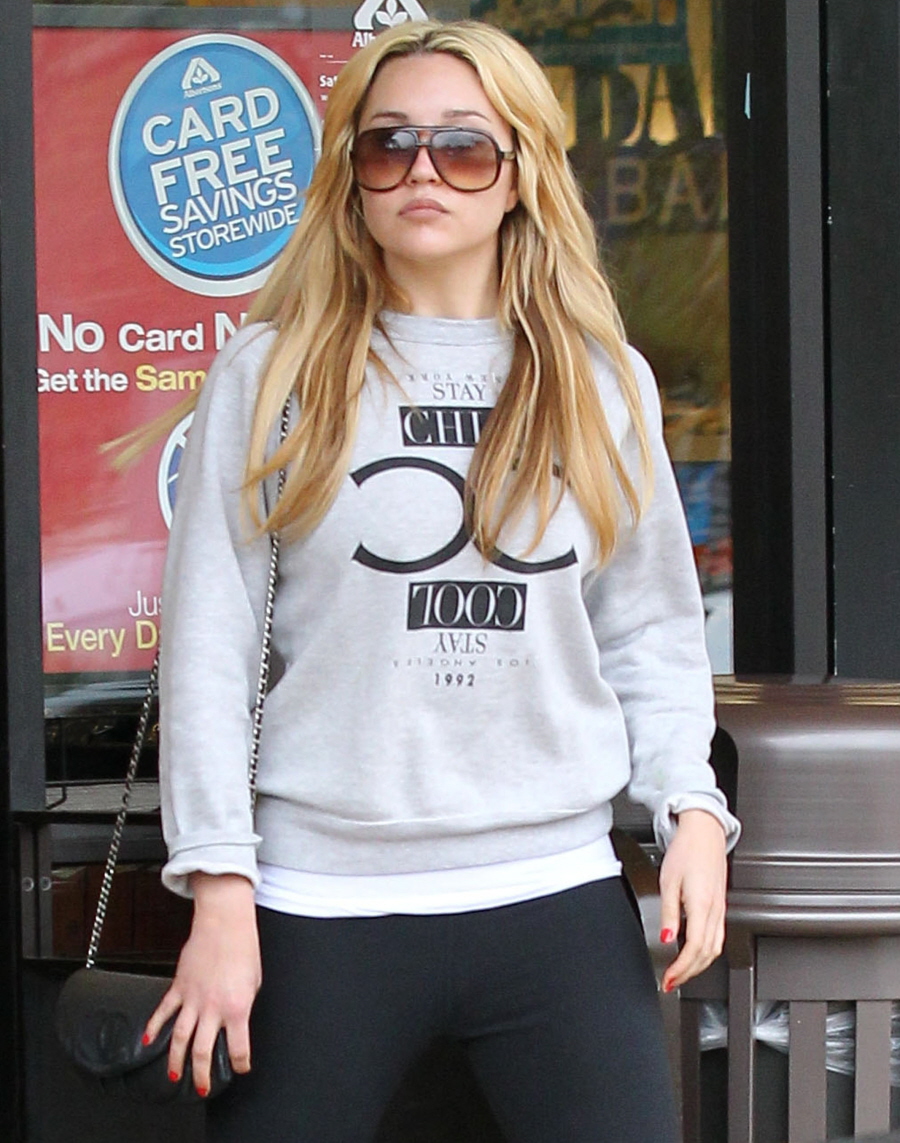 Amanda Bynes is a lot better these days. After a year of escalating shenanigans (actually, it went from "shenanigans" to "Jesus, someone get this girl some help"), Amanda Bynes finally got some help after her mom was appointed conservator over Amanda's medical, legal and financial well-being. The arrangement sounds a lot like what Jamie Spears is to Britney Spears. Amanda entered a private facility where she got treatment for more than three months. She got out last December, and she is currently enrolled in the Fashion Institute of Design & Merchandising in Orange County. But don't just write off Amanda's problems as some mental disorder – in a weird turn of events, Amanda's lawyer issued a statement to all media outlets about Amanda's current condition:
Long before Amanda Bynes was forcibly hospitalized last July for erratic behavior, rumors ran wild about what ailed the former child star.

"There has been much speculation about Amanda's medical condition," her attorney Tamar Arminak tells PEOPLE exclusively. "She asked me to dispel certain rumors. For the record, Amanda does not have schizophrenia, nor has she ever been diagnosed with it."

The actress, 28, who Tweeted pics of herself on April 5 looking happy and healthy while sunning in a bikini on vacation with her parents in Los Cabos, Mexico, was widely reported to be suffering from the disease and bipolar disorder.

A Bynes family source adds that the actress is making strides in treatment. "She continues to undergo outpatient therapy several times a week," the source says. "She's still working through the causes of her past bizarre behavior."

"Amanda currently is on zero medication," Arminak reveals. "She's devoted to living her life as healthy as possible. She's never had a history of abusing alcohol or hard drugs, and she's proud to say she's been marijuana-free for the past nine months."

After enrolling as a student at the Fashion Institute of Design & Merchandising in Orange County, Calif., "Amanda is very happy studying fashion and she hopes to one day design her own line," Arminak says.

Bynes will remain under her mother's legal control until at least September and currently lives with her parents, Lynn and Rick Bynes, in L.A.

"Her family is closely involved with her day-to-day life but they try to give her as much autonomy as possible," explains Arminak. "She's doing extremely well. Her primary focus is bonding with her family and being a student."

Adds Bynes's mother Lynn: "We're so proud of how far Amanda has come."
Is anyone else wondering if something shady is about to happen? It feels like this is some kind of pre-emptive strike, or maybe I'm just imagining things in lieu of another Lohan crack drama. It's true, Amanda is back on Twitter and she's posting selfies, but thankfully the selfies aren't like the crazy ones she was posting last year. So, she's not schizophrenic. Sure. I'll buy that. I still kind of think she has some kind of bipolar disorder though. And I don't really understand what being "marijuana-free" for nine months has anything to do with anything. Oh – her mom issued a statement saying that weed is the reason Amanda was the way she was for more than a year. Really?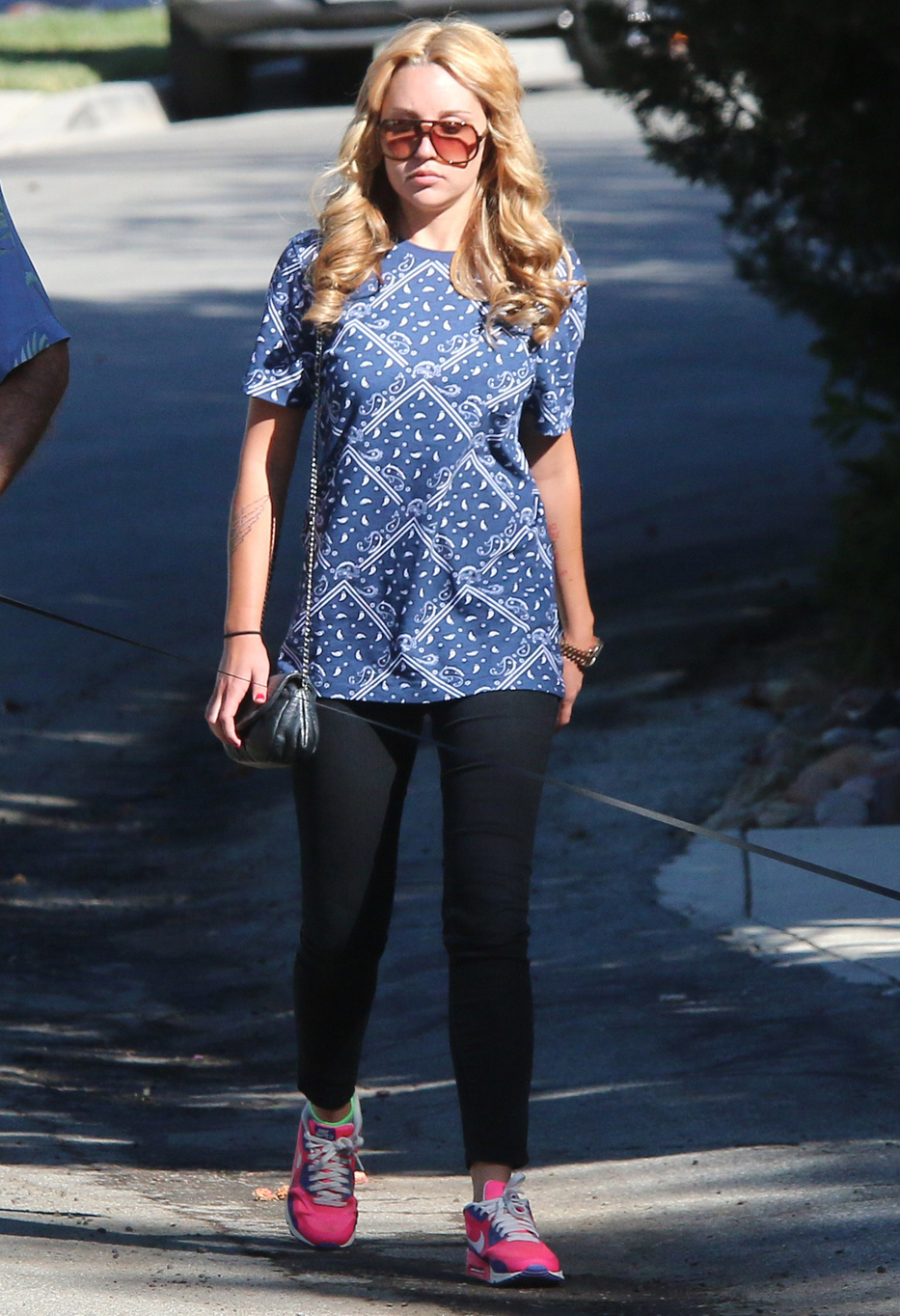 Photos courtesy of Fame/Flynet and Pacific Coast News.