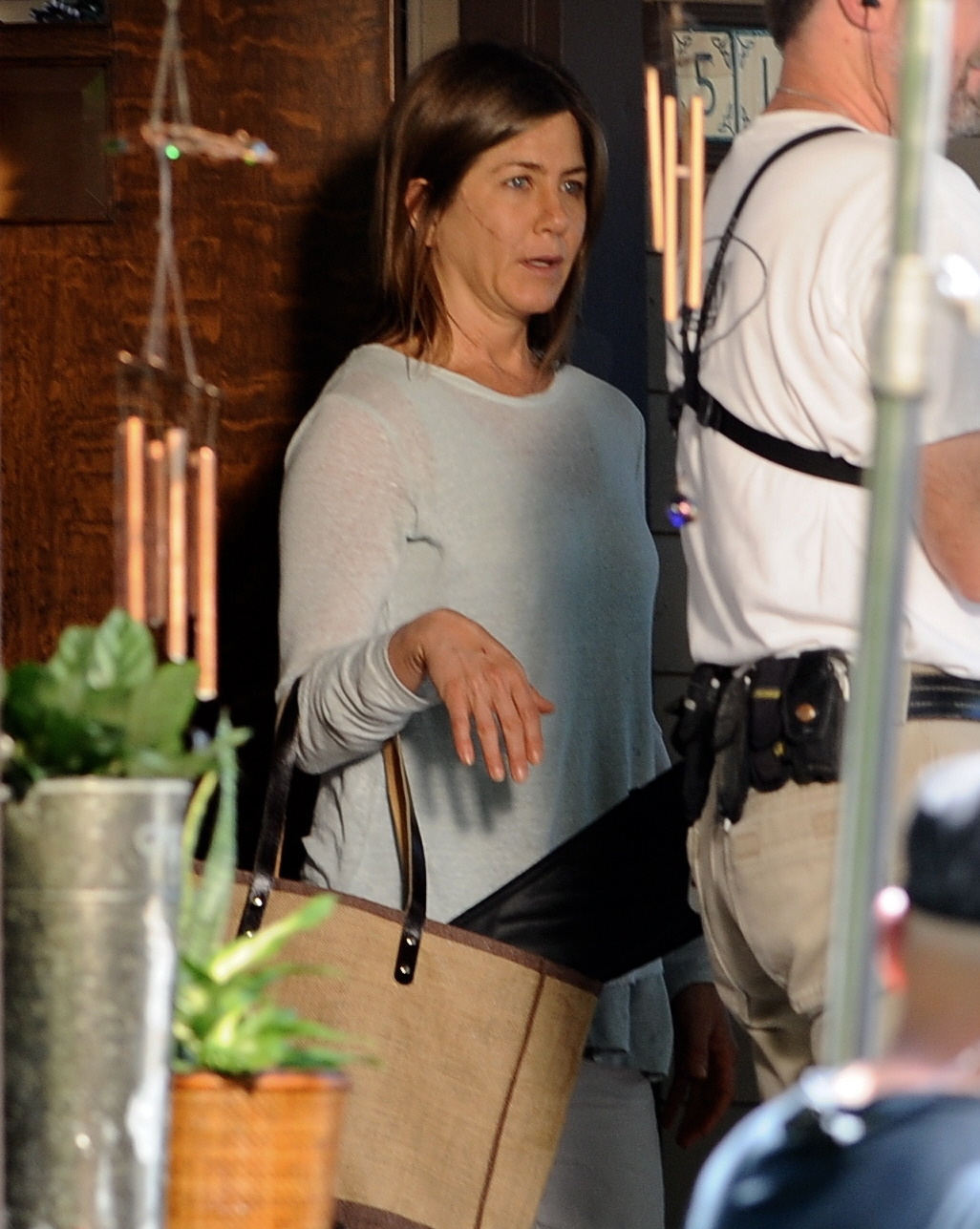 No one has any idea what's going on with Justin Theroux and Jennifer Aniston these days. Life & Style says this week that Justin was getting flirty and touchy with another woman at a bar. In Touch says Jennifer is pregnant. And Us Weekly says that JustJen is for sure (FOR SURE) going to get married in Hawaii. This year. For sure.
Jennifer Aniston had strongly considered tying the knot with fiancé Justin Theroux in Mexico. But lately the 45-year-old actress has had a change of heart and is now interested in getting hitched in another tropical location – Hawaii – according to a Wednesday report from UsWeekly.

The ceremony will still be small with only about 20 people in attendance, added the publication.
The Hawaiian islands are a fond place for the couple, who have been engaged for nearly two years.

In 2011 they vacationed in Kauai where they were seen holding hands and enjoying the laid back beach lifestyle. They reportedly were staying at Ben Stiller's mansion.

'They had a very special trip there,' said a source.

Not wedding date has been set yet for the Wanderlust co-stars, but the weekly has reportedly the duo will definitely walk down the aisle in 2014.

Though Jennifer and Justin have been working on separate coasts – he has been in New York City making HBO's The Leftovers while she has been in LA shooting Cake – they did reunite on Tuesday when he stopped by her film set to see her.
Do you think Justin took one look at Jennifer's Oscar-bait prosthetic scars and thought, "Well… at least she's rich"?? No, he really loves her. Or something. He's committed to seeing this through, which is better than every other dude she's dated in the past nine years. I for one would be very happy for them if they did a low-key wedding in Hawaii. Also: it was my understanding that Justin owned a beach shack in Hawaii, or did I hallucinate that?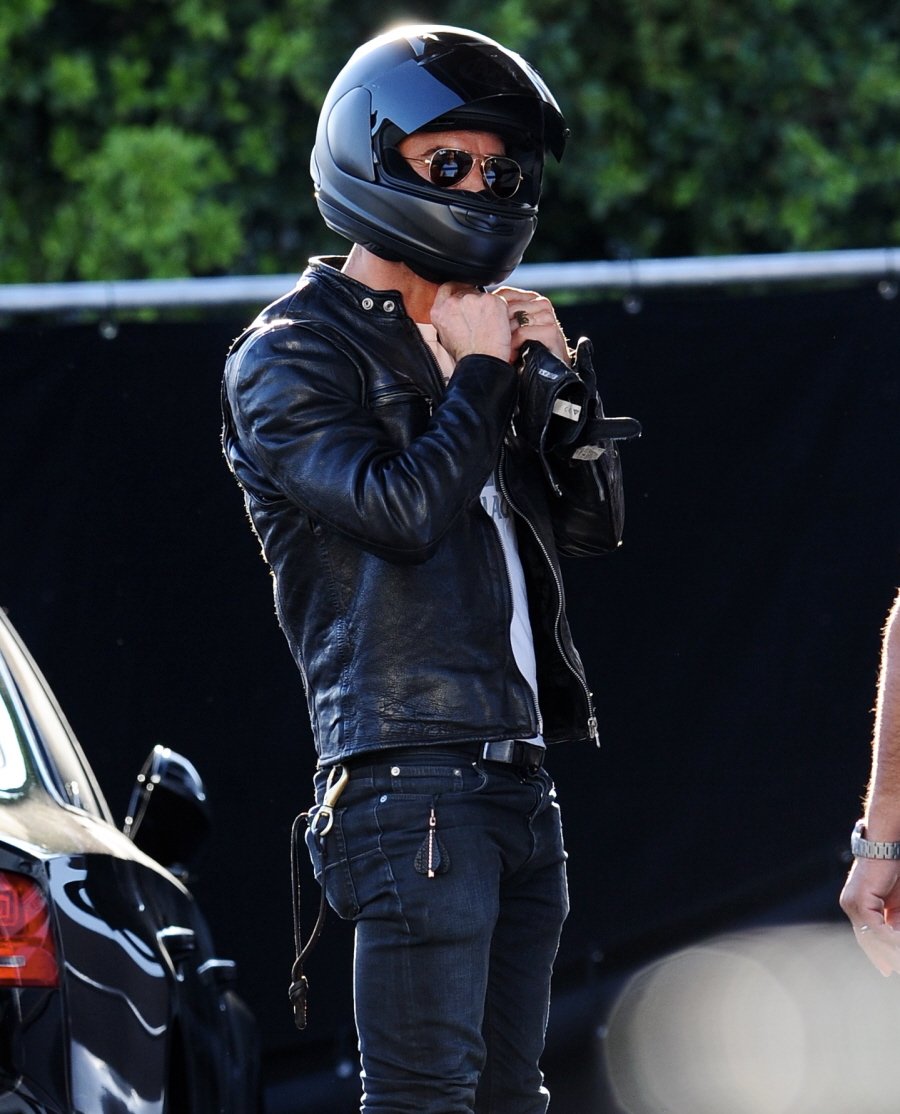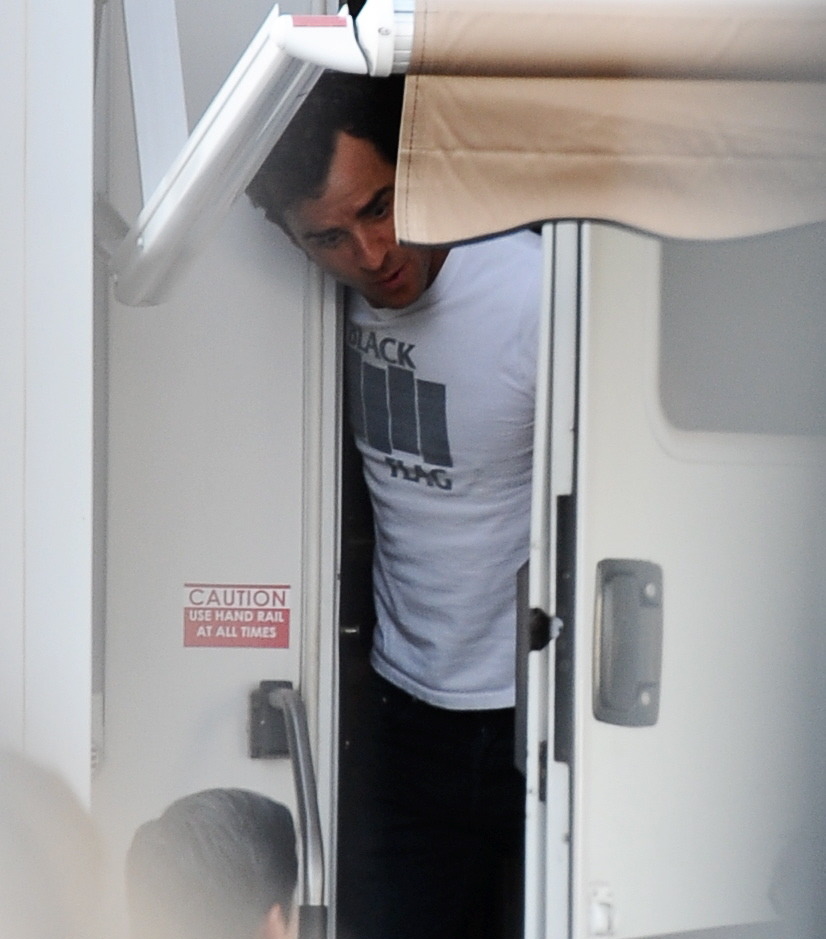 Photos courtesy of WENN, Getty.