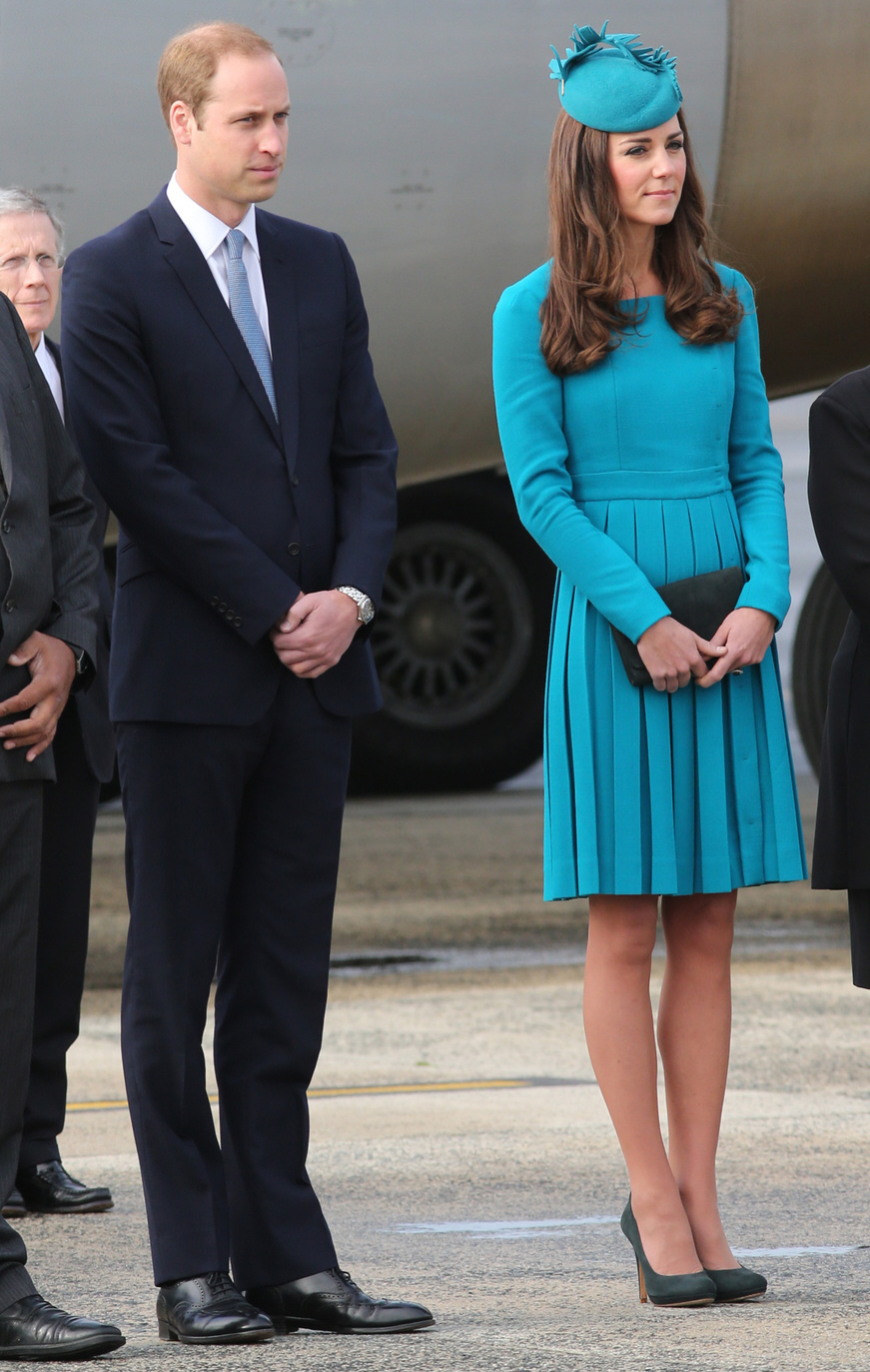 Alright, more photos of Duchess Kate and Prince William. Let's do this. I think these are photos from Day 6 & Day 7 of Will & Kate's Magical Grueling Commonwealth Tour. The big outfit under discussion was this teal Emilia Wickstead dress which Kate wore to Dunedin Airport and to Sunday church services. The hat is by Jane Taylor and Kate is wearing the Queen's diamond fern brooch. I have to say, this isn't my favorite look so far. I know I always say that I like when Kate wears bold colors, but I'm not feeling this teal shade, nor do I really like the design all that much. I might have even preferred if she'd immediately repeated that gorgeous McQueen dress.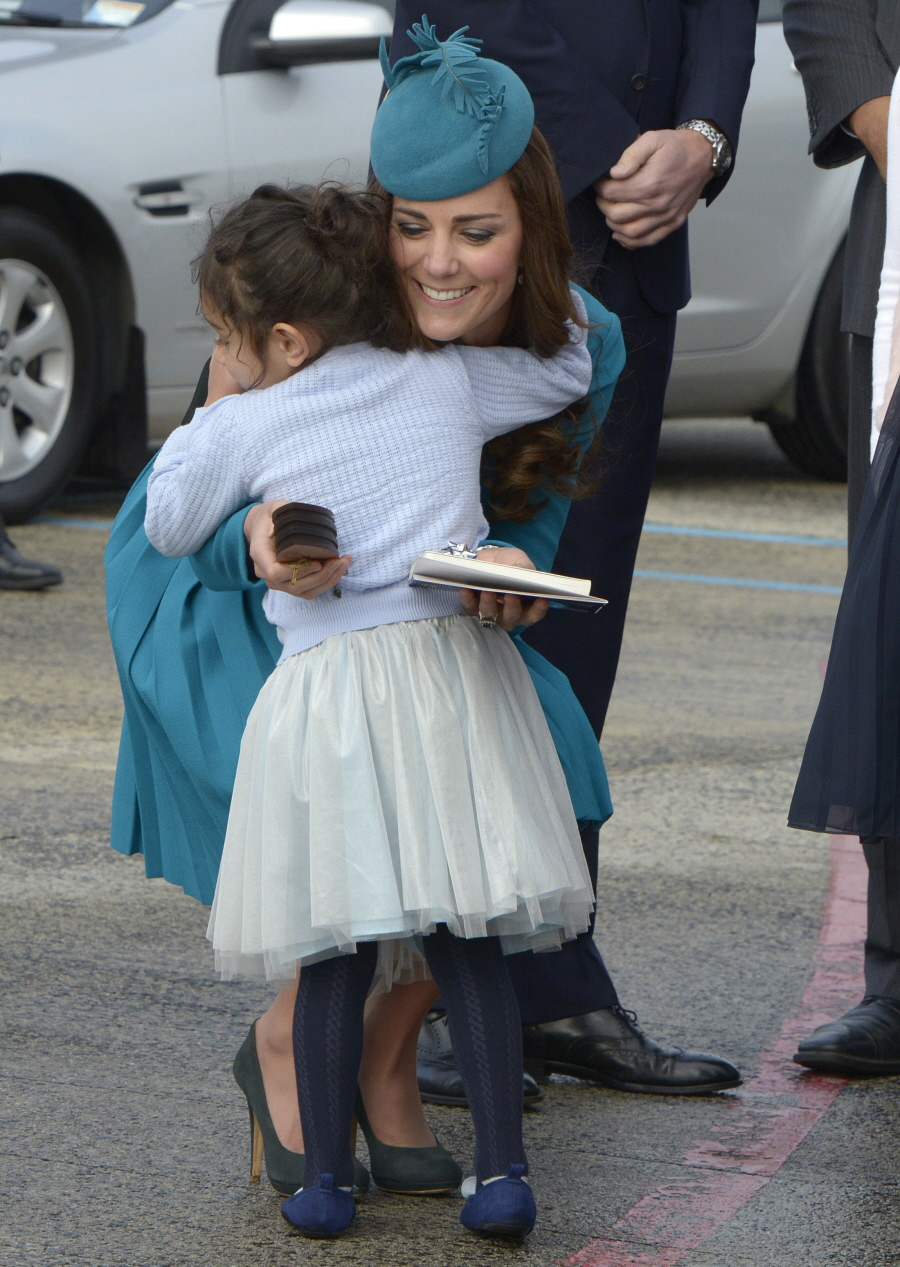 In no particular order, here are some pics of Will and Kate at the Amisfield Winery. Kate choose dark jeggings, a gingham-y shirt and a navy (I think?) blazer. Many people hate the jeggings. I agree. I think this would have been a great opportunity to see Kate in some smart trousers, something with a sharp, straight leg. At this point, we could all draw her thigh gap from memory. And those stupid wedges!! God, I hate them.
As for the wine… Kate did have some wine at this event, although she wasn't drinking anything but water during earlier events on this tour. William apparently made a "joke" about how Kate might be knocked up again soon enough and people were saying "OMG, she's totally pregnant." She's not. If she was pregnant, she would have used it as an excuse to cancel the trip.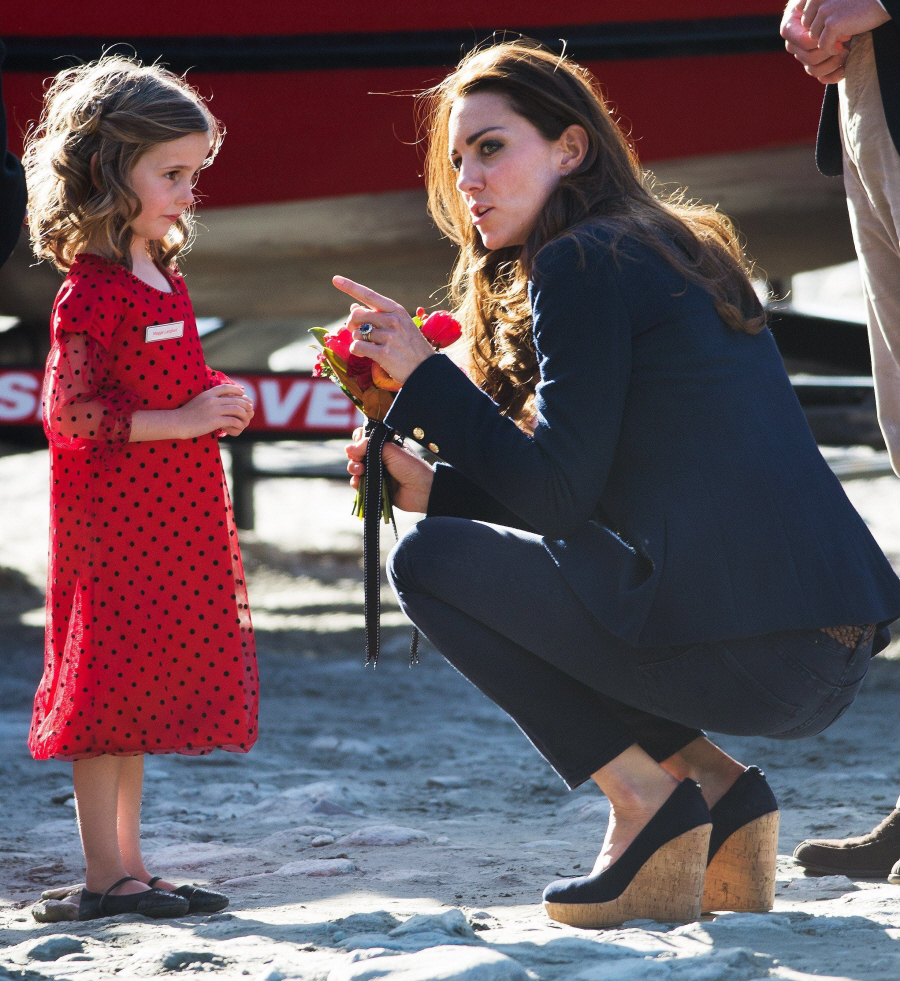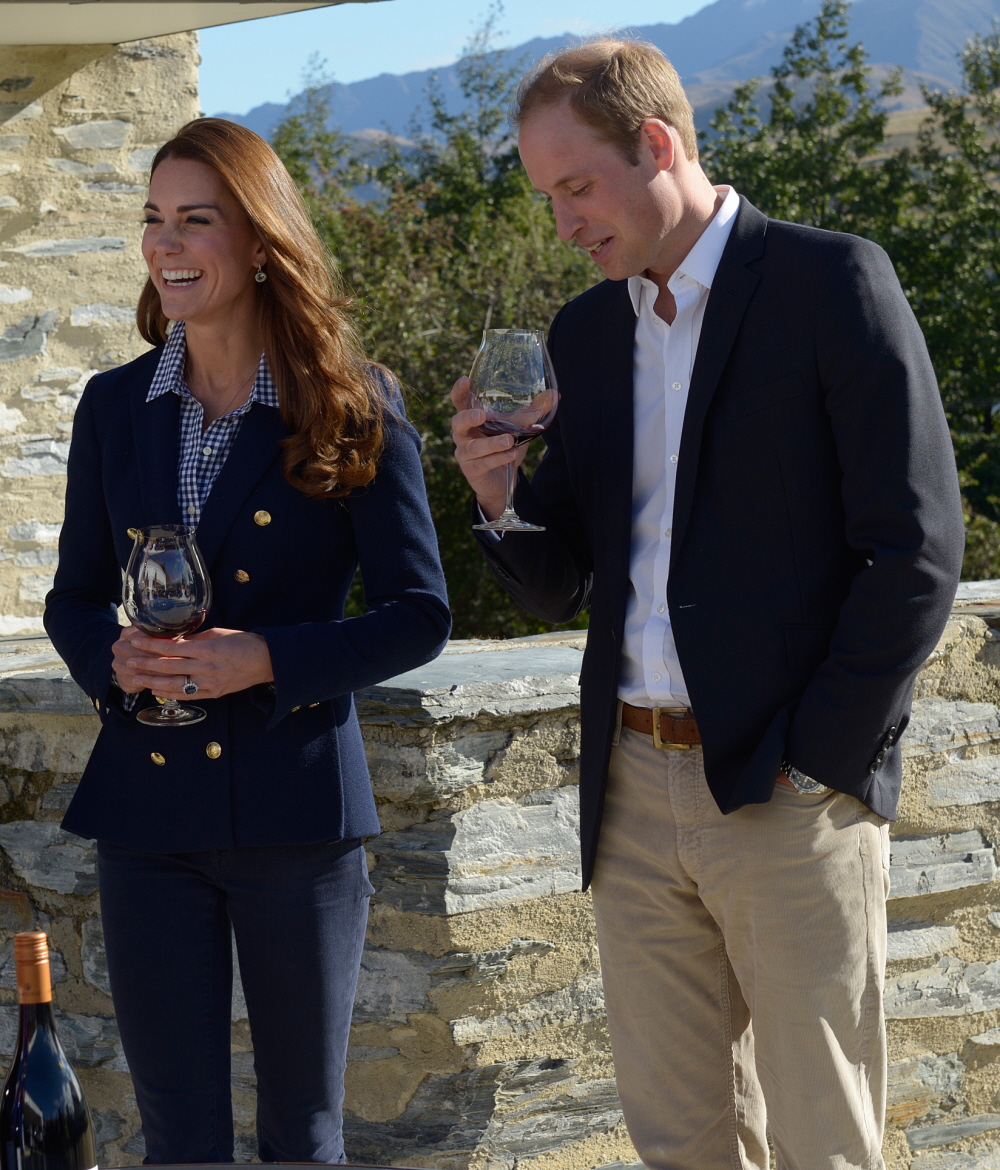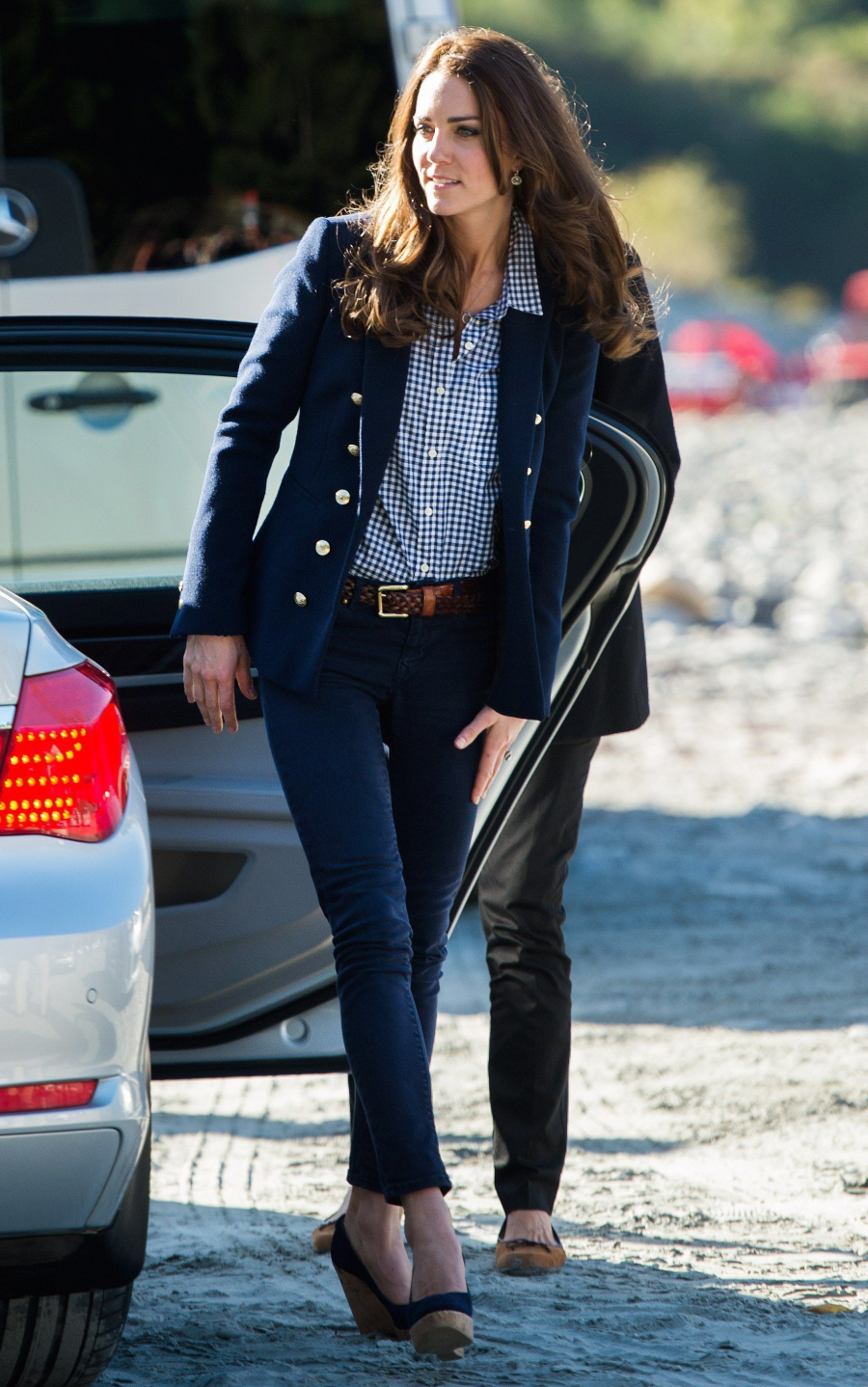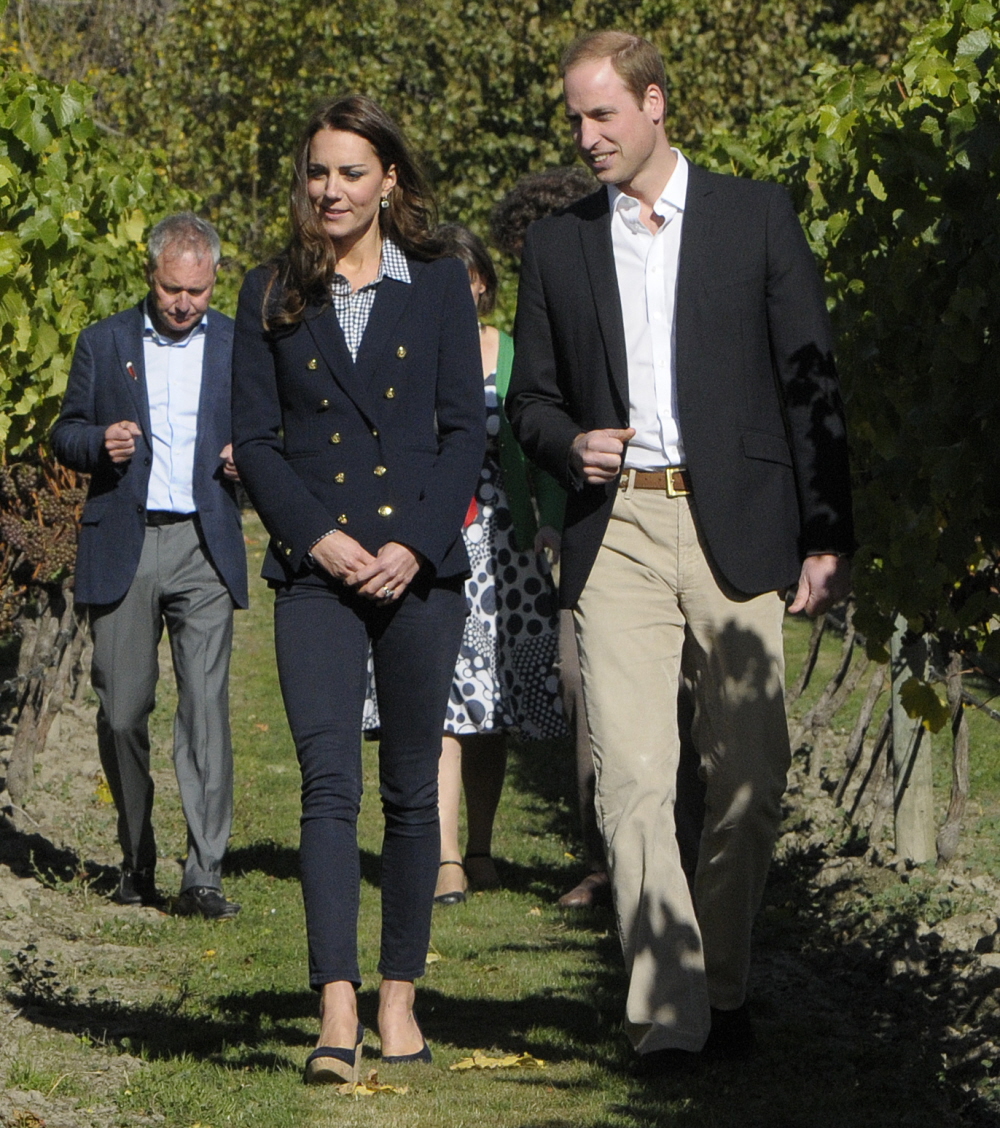 On Sunday, William and Kate also went to a young rugby players' tournament. See, this was the right time for jeggings. I have no problem with seeing jeggings here, although I do kind of wonder if Kate owns regular jeans. Her off-white/beige sweater is by Jonathan Saunders. It's cute. She's wearing regular sneakers too.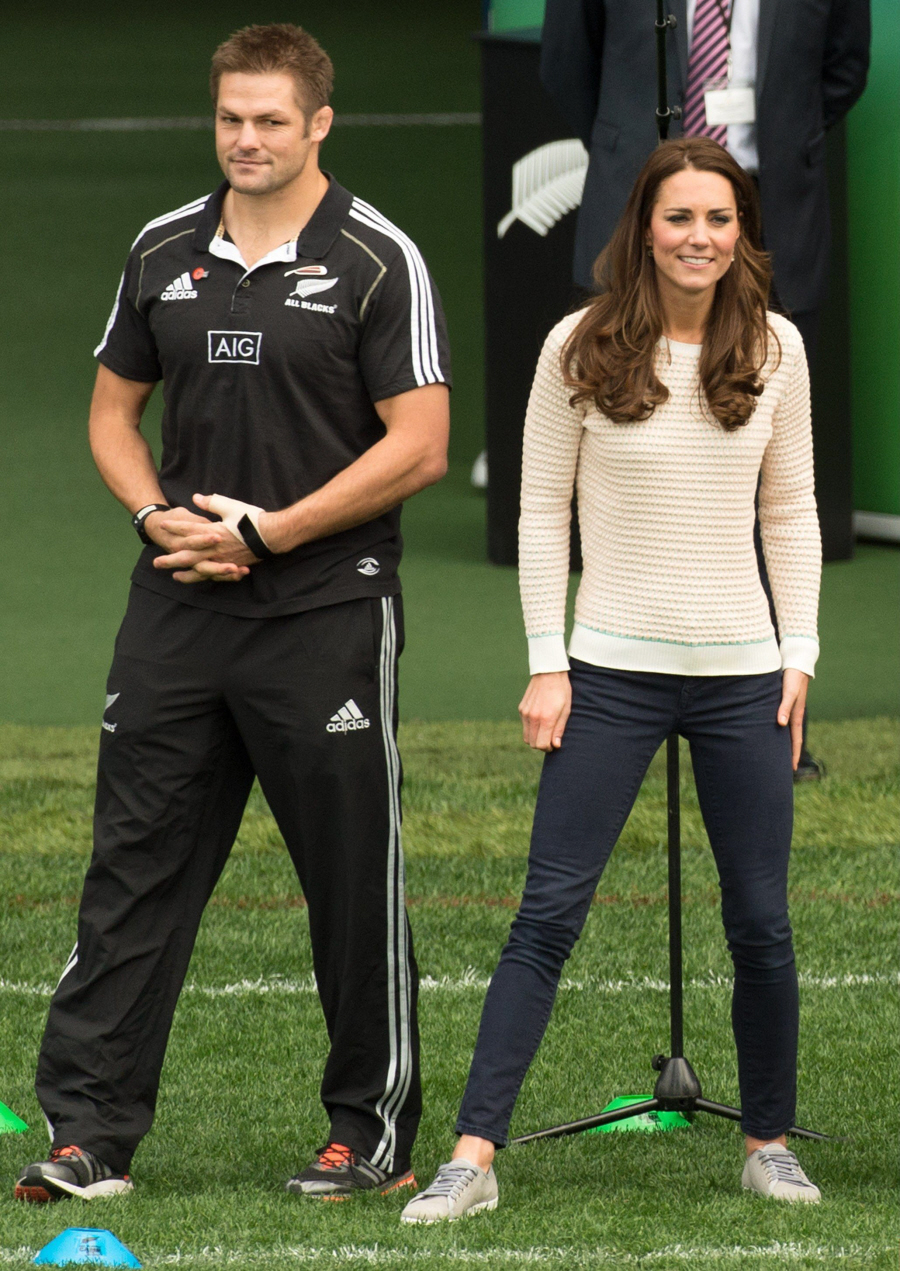 I think her cutest hair style thus far was this bouncy, teased up ponytail she wore for a ride on the Shotover Jet in Queenstown. She wore a great windbreaker and the jeggings as well, of course.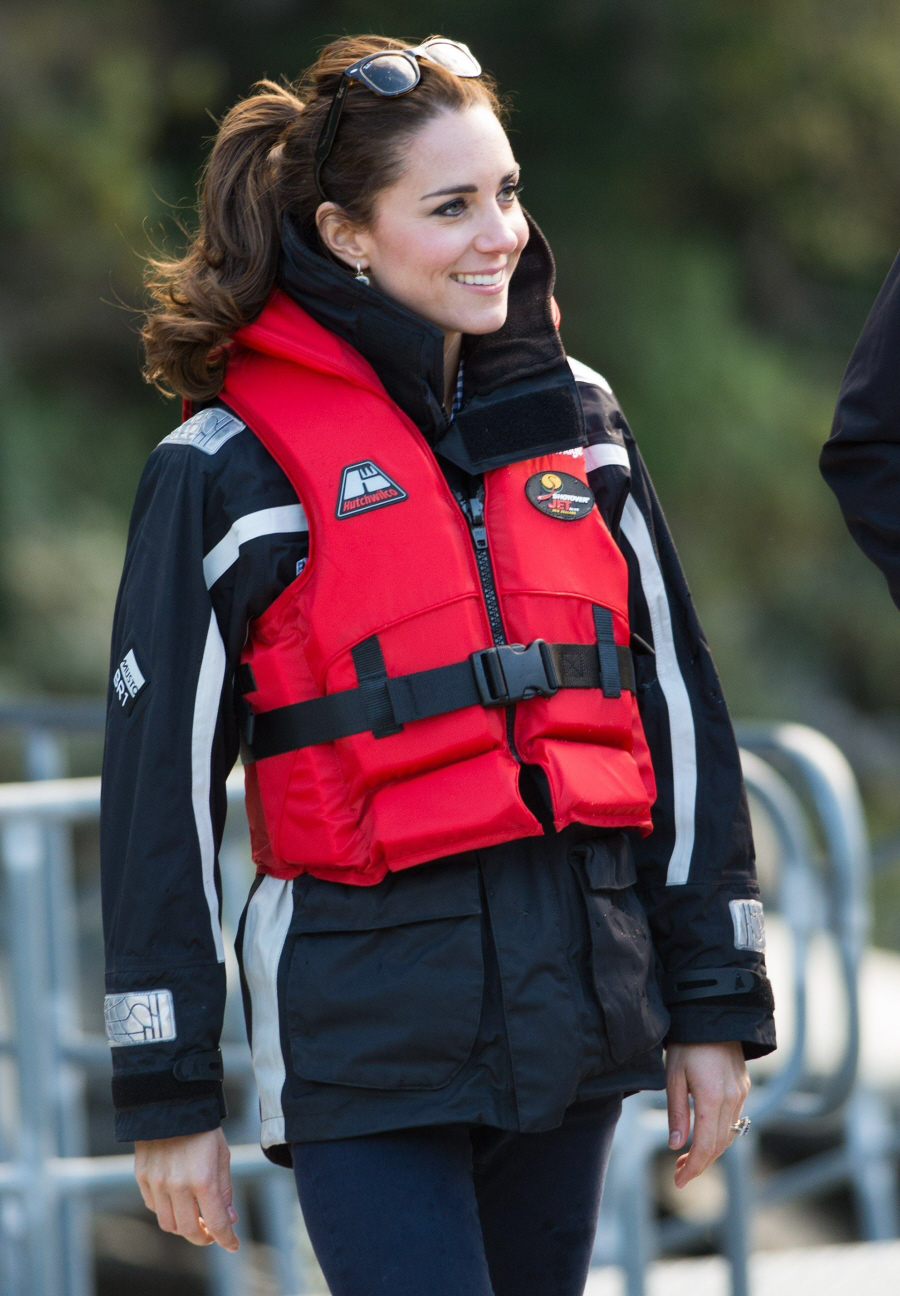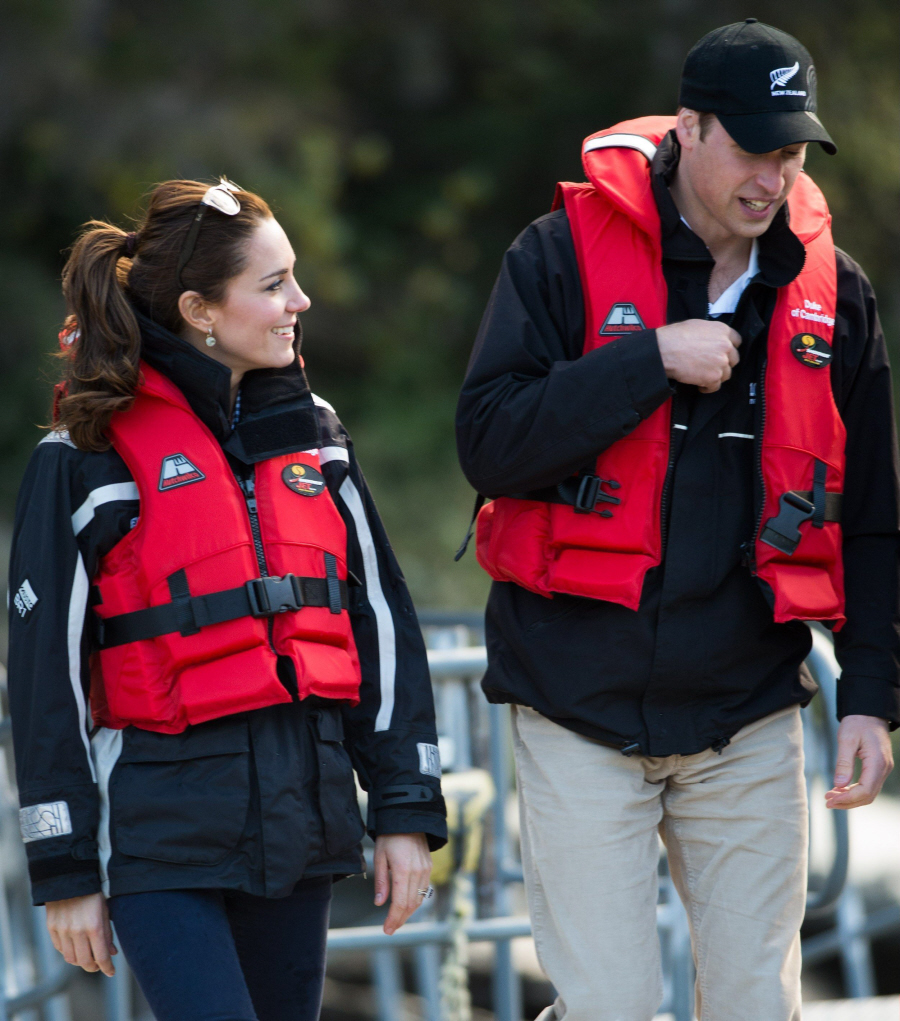 Photos courtesy of WENN.