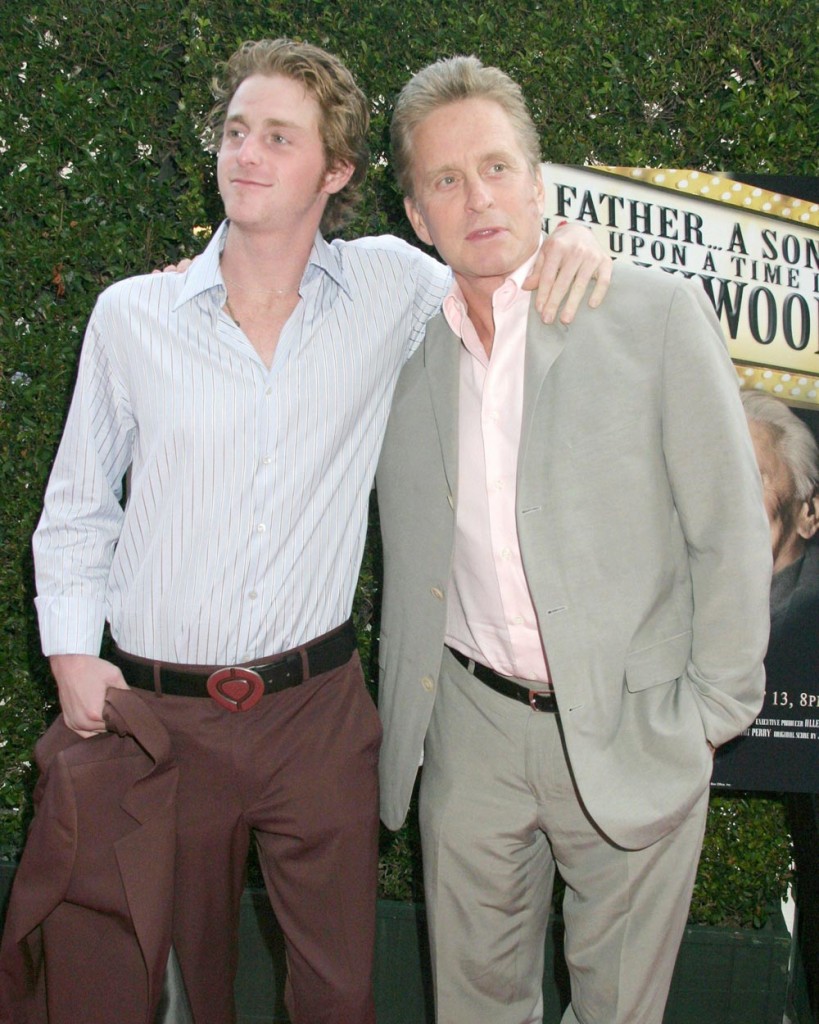 Cameron Douglas, son of Michael douglas and his first wife of 23 years Diandra Luker, has been evicted from his home, leaving a mess of drug paraphernalia for his landlord to clean up. Landlord Sky Reiss gave details on state of the home after he had to evict Cameron and his housemate.
Reiss began eviction proceedings in October (08) after the elder Douglas paid just "a couple of months" rent.

Star's report claims authorities then visited the property with an eviction notice on 3 February (09), prompting Cameron and his roommate to flee, leaving behind a mess that included drug paraphernalia.

Reiss has changed the locks and is giving the men until 17 February (09) to collect their belongings.

He says, "It's been a nightmare for me… he (Douglas) stopped paying his $4,200 rent on time after two months and the payments started getting later and later.

"It was a disgusting mess. There were bloody rags in the trash and a drug-testing kit. There was a small mirror with white powder still on it and a glass for mixing chemicals. The neighbours were always complaining to me about people coming and going from the house at all hours."
This story originated in Star magazine, which is known for being less than accurate, but given Cameron's previous conviction for cocaine possession in October 2007 it isn't a huge stretch to believe that he might still be using drugs.
Cameron has a reported $80million trust fund, which Star implies he was using to pay his $4,200 a month rent on the Laurel Canyon residence. Cameron and friend moved into the house less than a year ago, in March, and stopped making payments shortly after. Then Reiss approached Michael Douglas, who also paid the rent for a brief time before stopping.
Cameron is a minor actor, I'm not sure if he does any other work. He played a small role in a film called Loaded in 2008, and has one project lined up for 2009. Prior to that his IMDB page only lists one project in 2005, another in 2003. Loaded was about a young wealthy kid who gets involved in drugs, although Cameron did not play the central role.
He did have a major role in It Runs In The Family in 2003 with Kirk and Michael Douglas. Drug may indeed run in the family, Michael Douglas went to rehab in 1992 for alcohol abuse. His uncle Eric Douglas died of a drug overdose in 2004. Hopefully these experiences give his family some understanding of addiction and they help Cameron get any help he might need.
Cameron and Michael Douglas are shown at the premiere of the HBO documentary "A father… A son… Once upon a time in Hollywood' on 7/14/05. The film is about Micheal and Kirk Douglas.