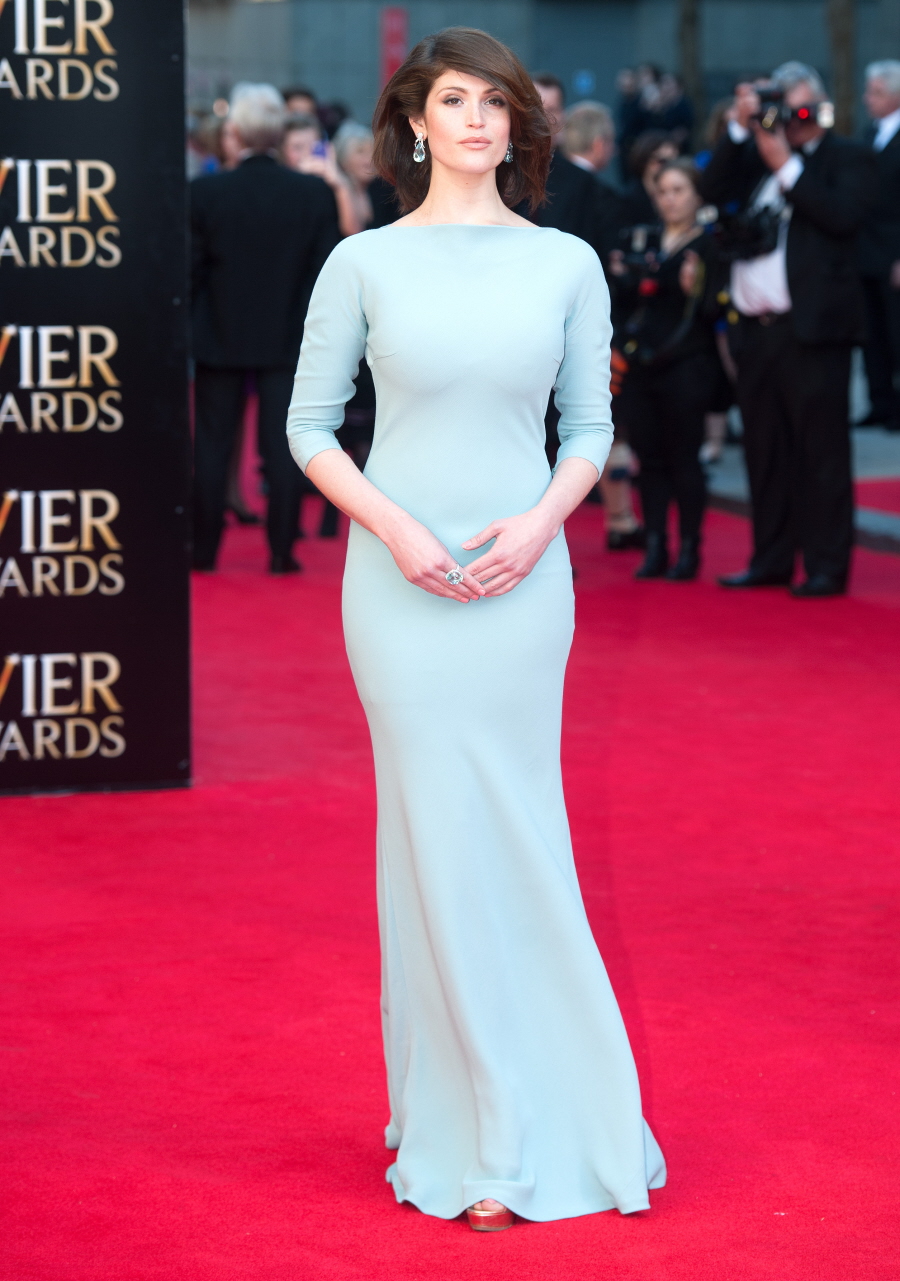 Time and time again, we've tried to convince you that Gemma Arterton is a woman to watch. I guess I don't blame you for not caring that much about her movies (she's made several terrible ones), but will you care about her fashion? Because she's a Fashion Girl. Gemma wore this magnificent Prada gown to last night's Olivier Awards in London. This is FLAWLESS. Beautiful color on her, great fit, perfect for the occasion and it's just a great red carpet moment. I love her aquamarine jewelry too. Perfect complement to the dress. Also: great blow-out.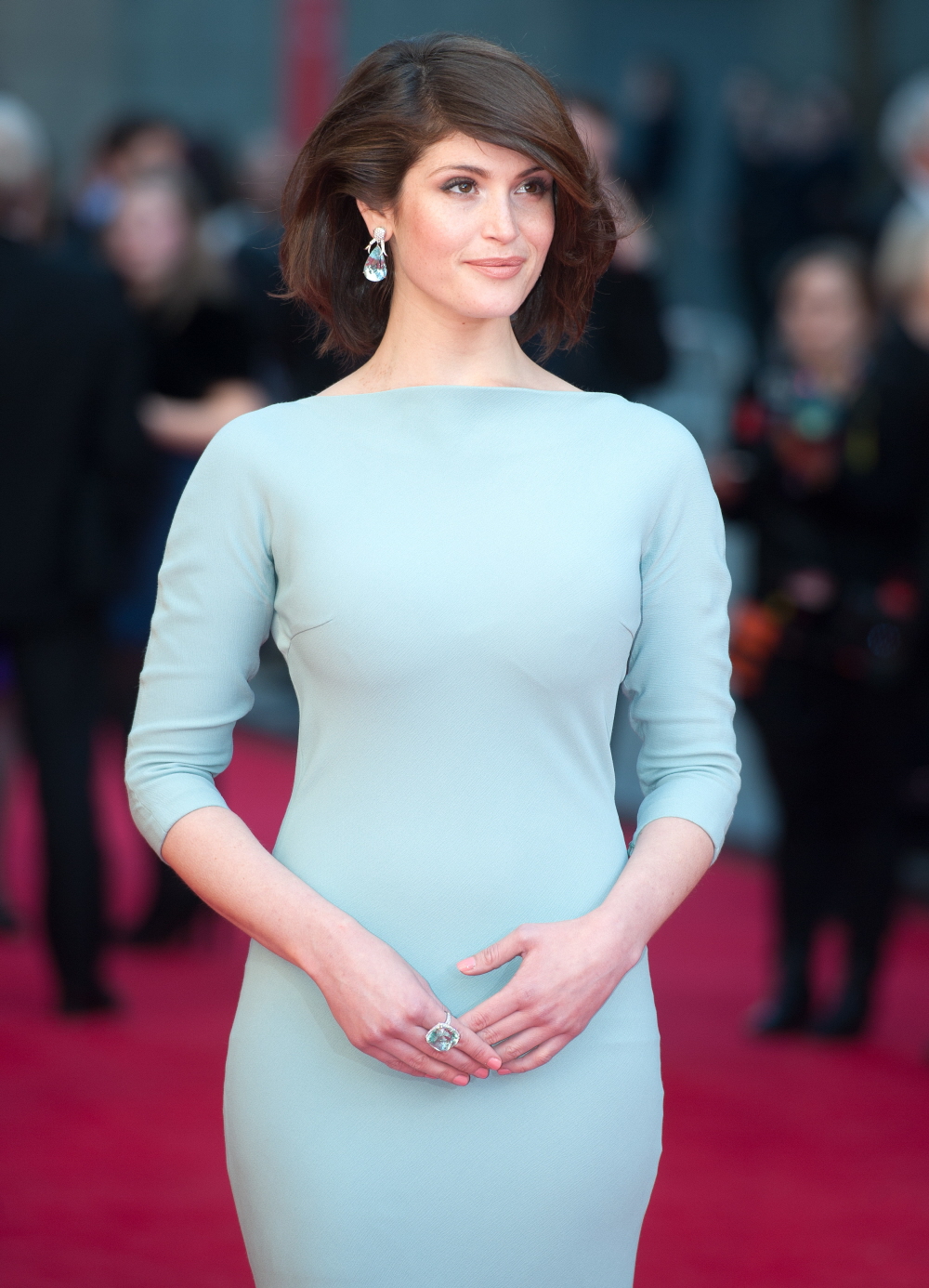 Kristin Davis in Monique Lhuillier. What a great look! Very pretty.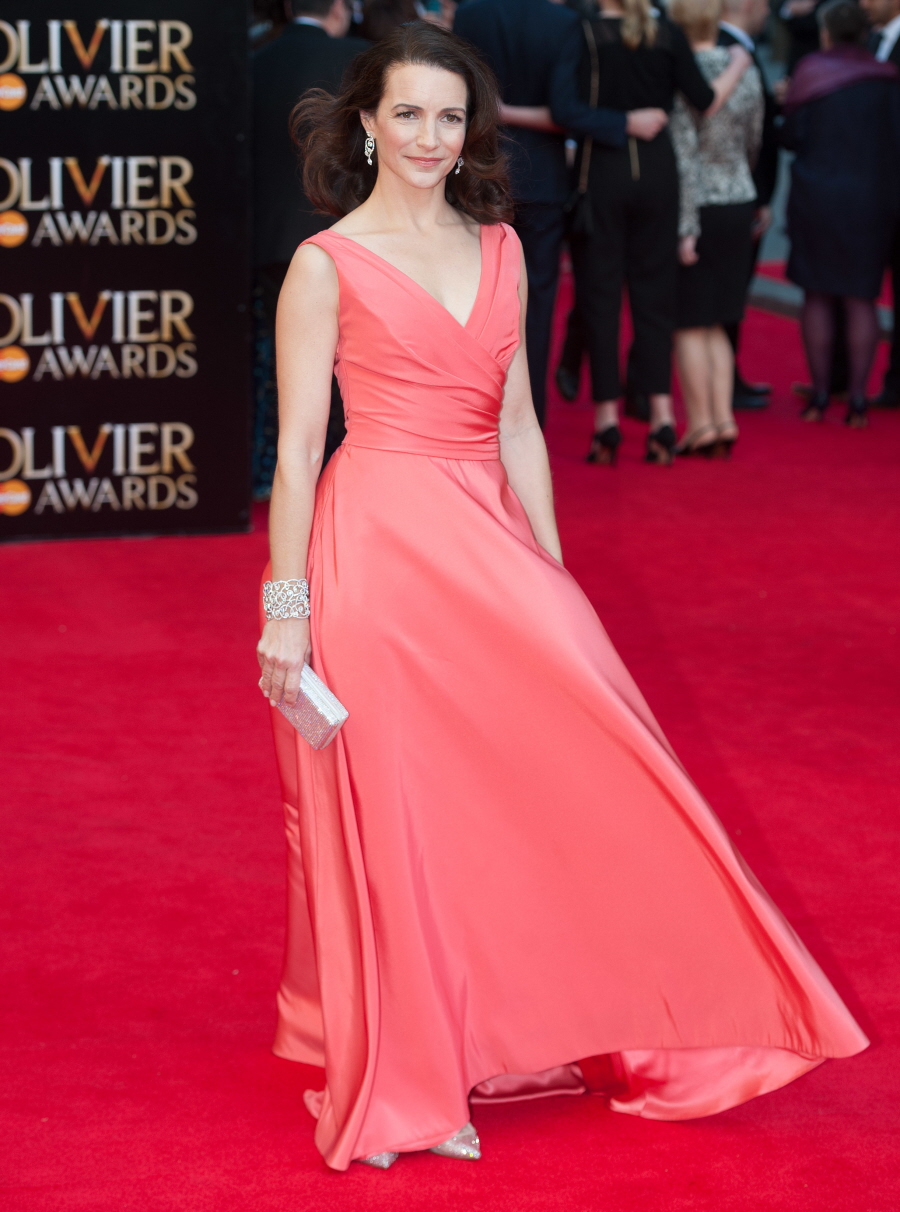 Dame Judi Dench and David Mills. I LOVE JUDI.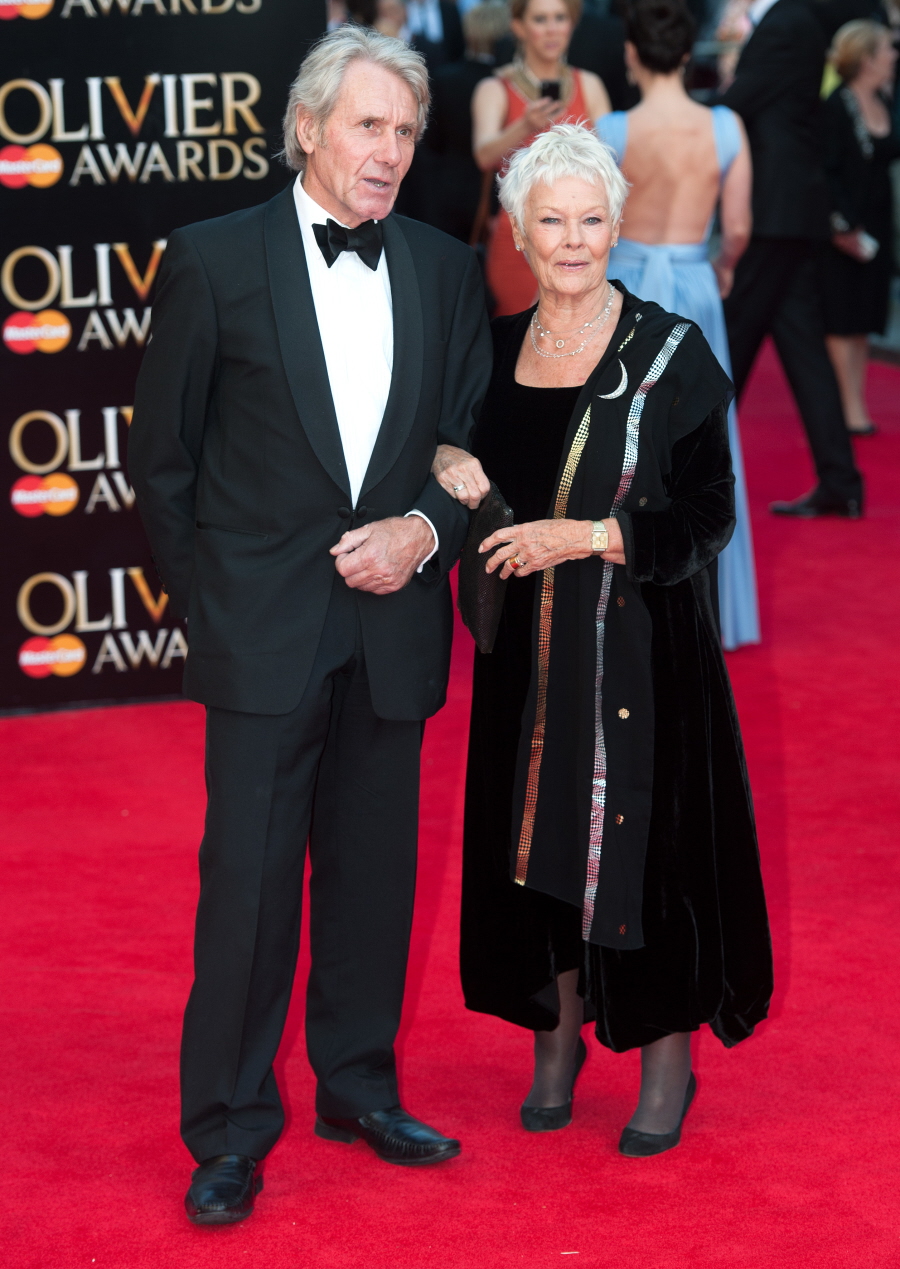 Mark Gatiss and Martin Freeman. Gatiss is a big deal in UK theater circles, and Martin… well, I prefer him when he's Watson. Both look okay. Martin looks like he's lost a lot of weight.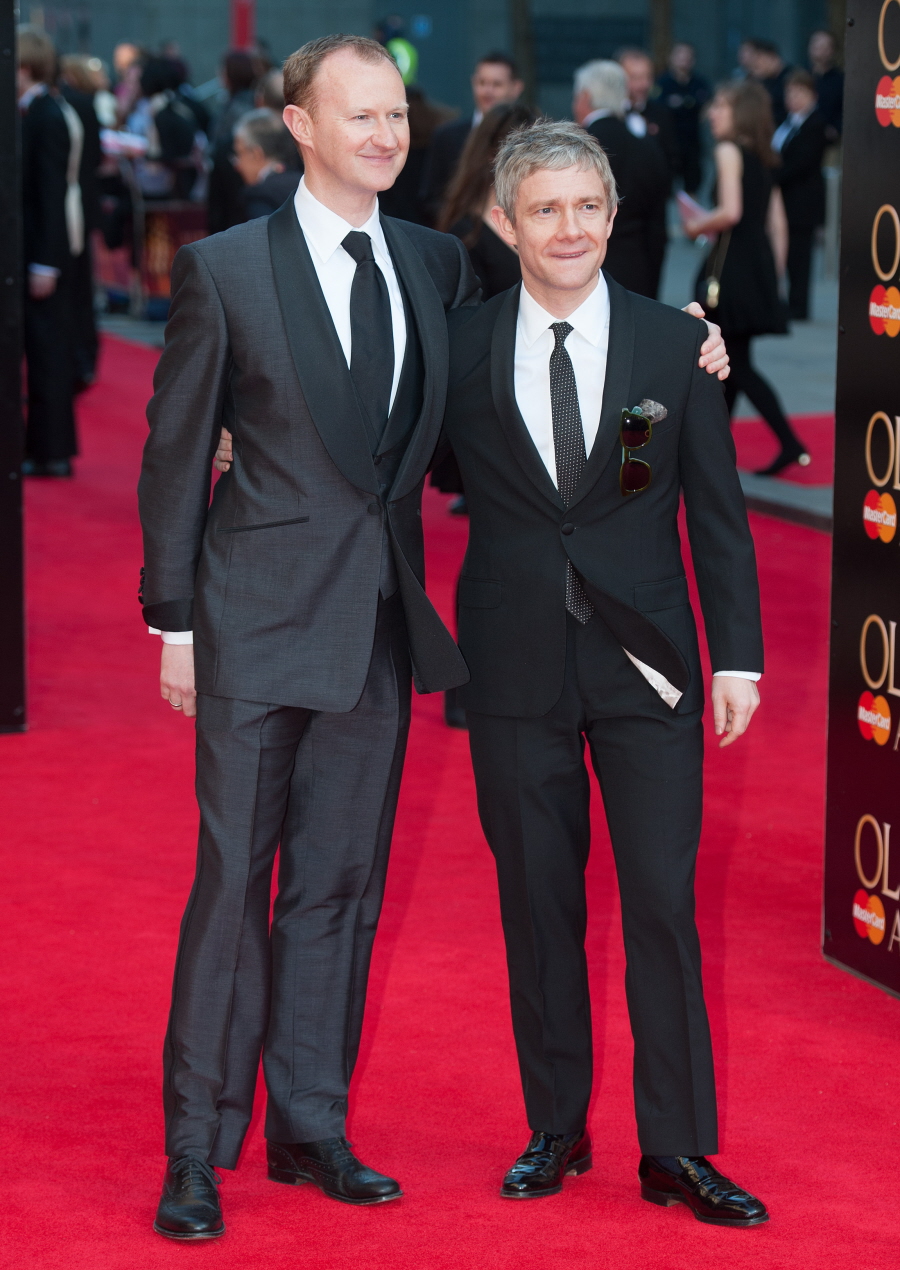 Hayley Atwell in Dsquared. Hayley has a similarly voluptuous body to Gemma Arterton, and I think Hayley was trying to go "classy" like Gemma. But the bust of this dress is a mess – it looks like her boobs are either bandaged or in a sling.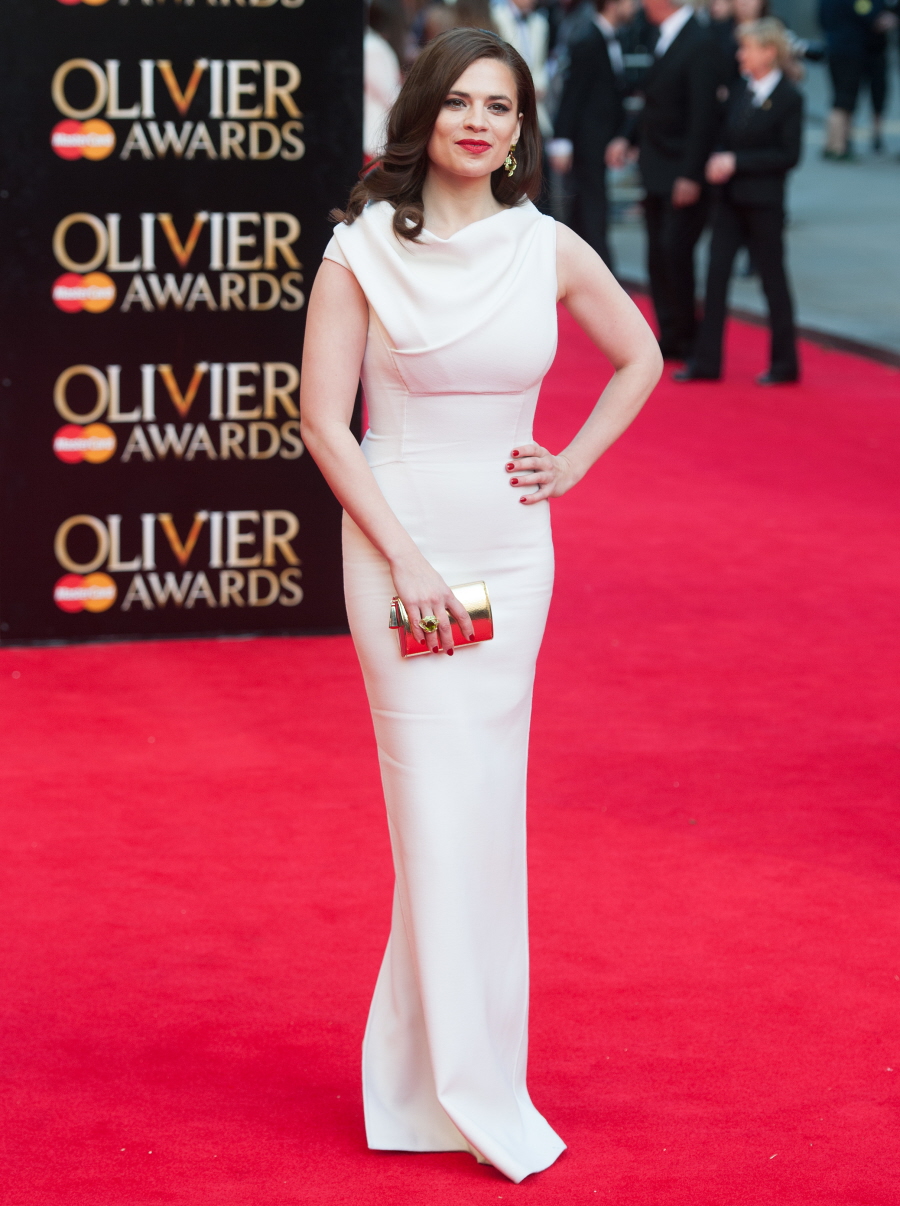 Myleene Klass in Dennis Basso. Too much. Too big. Too try hard.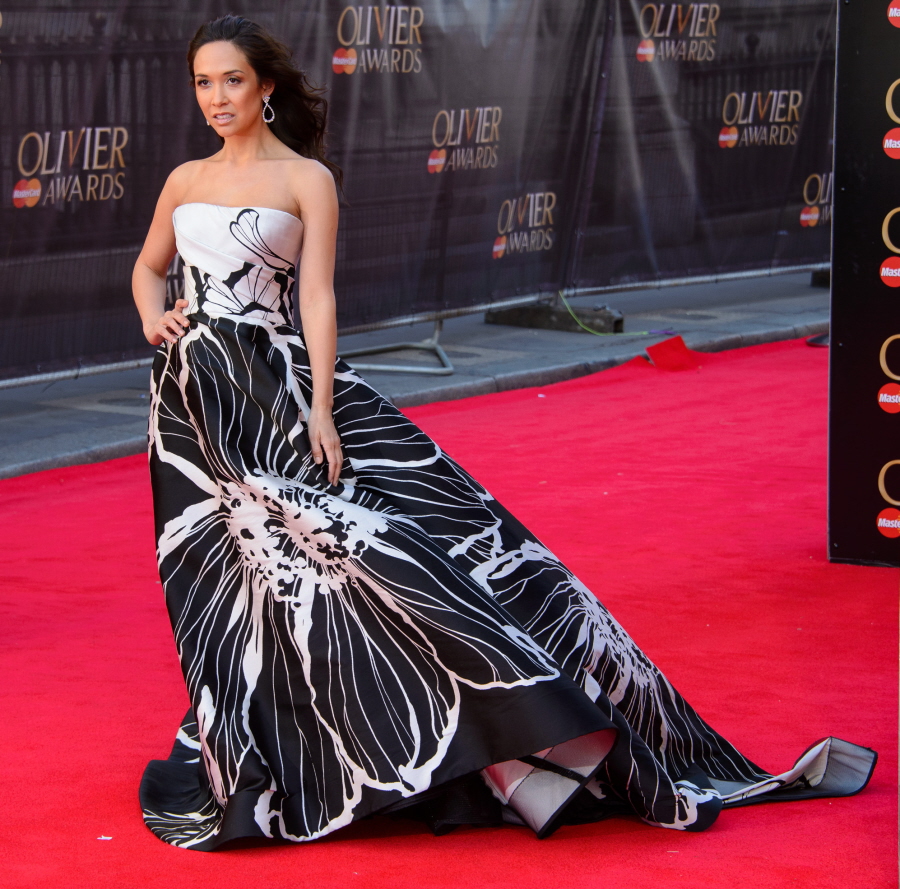 Ruth Wilson in Erdem. I've gotten to the point where I just think Ruth can't dress at all. That being said, this isn't even the worst thing she's worn this year. Something nice: her hair looks cute.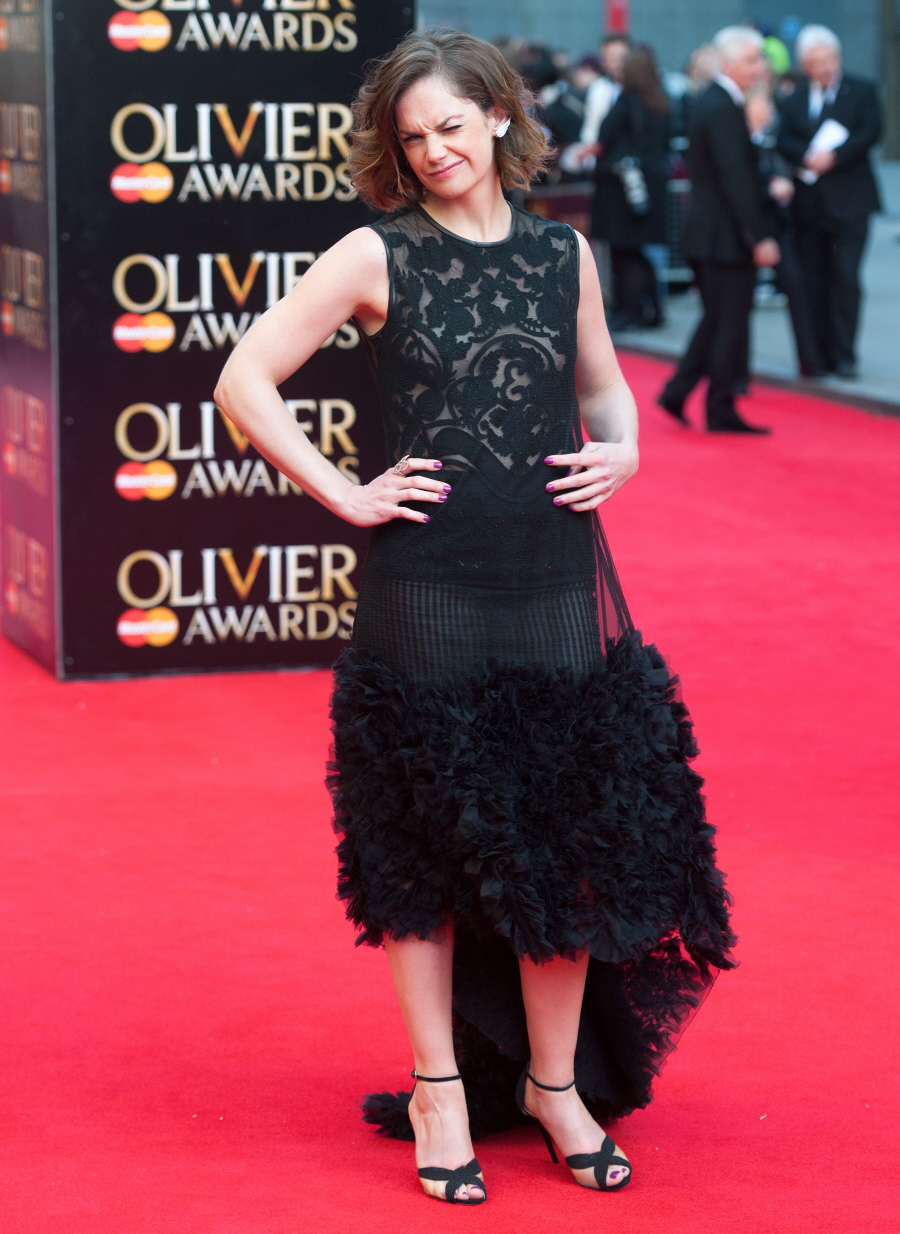 Samantha Barks in Burberry. This is the most boring Burberry gown I think I've ever seen.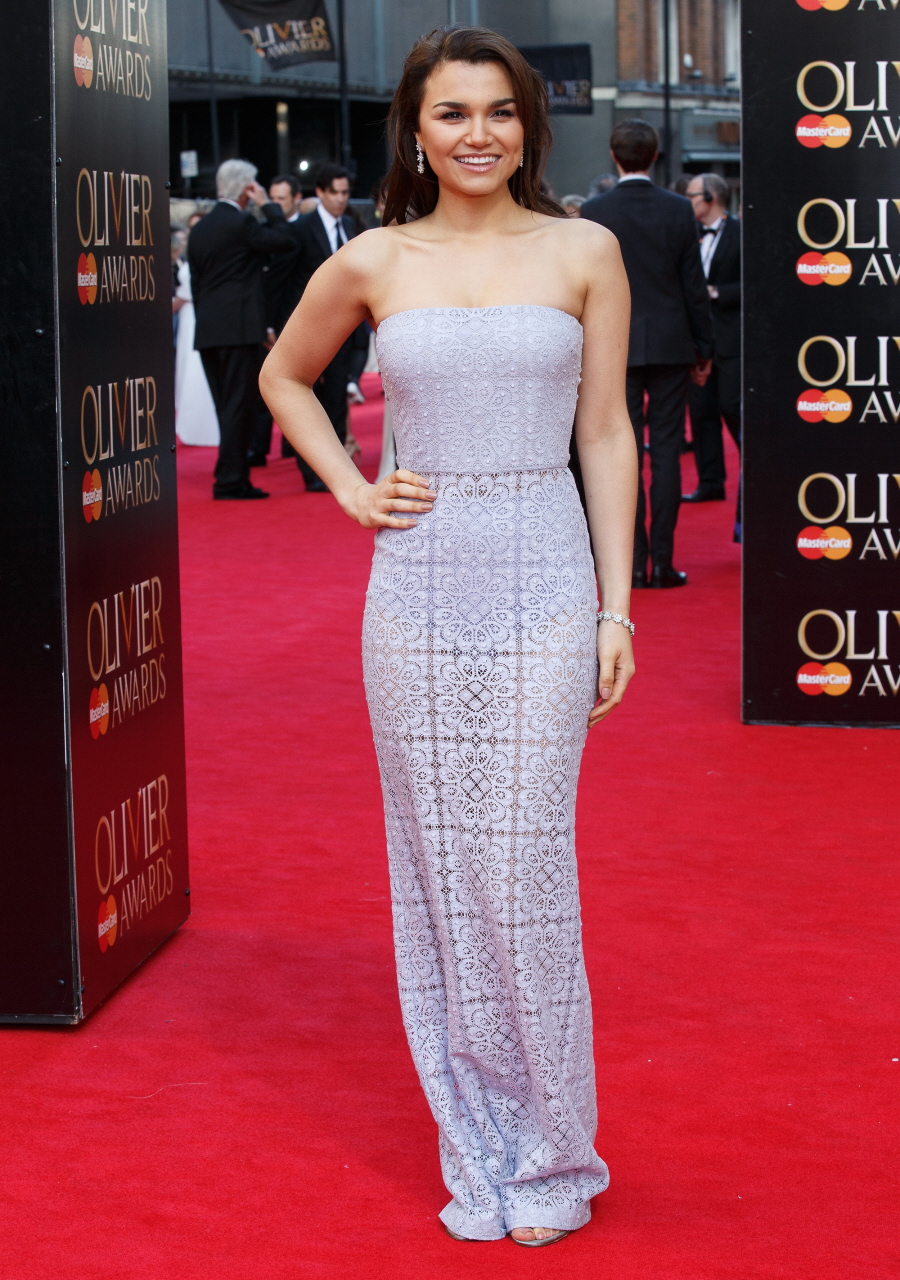 Photos courtesy of WENN.