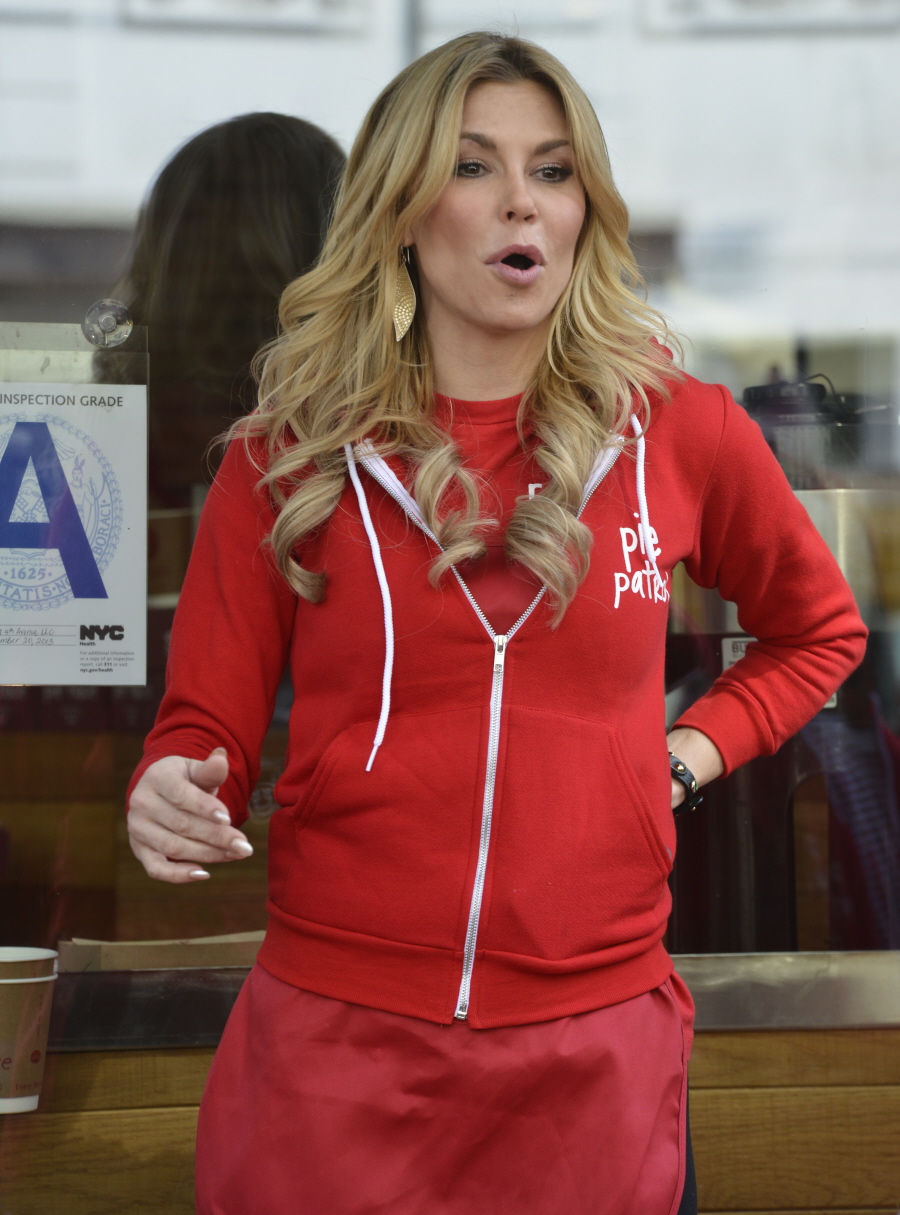 Brandi Glanville has been in NYC for several weeks straight as she films Celebrity Apprentice. Her sons, Mason and Jake, have spent some time in New York with her, but they were back in LA last week with LeAnn Rimes and Eddie Cibrian when Jake celebrated his birthday. Instead of waiting for Brandi to finish filming, Eddie and LeAnn organized a birthday party for Jake. And now Brandi is pissed.
In New York where she's filming Celebrity Apprentice, Brandi Glanville was furious when she found out that her ex, Eddie Cibrian and his wife, LeAnn Rimes, were celebrating her son, Jake Cibrian's birthday without her.

"If they'd have waited until next weekend, she could have been there," a source tells Radar exclusively. "She was pissed off and sad."

Despite their on-going feud, Rimes and Glanville have often shared the Cibrian boys' birthday celebrations. In 2012, for Jake's fifth, they put their differences aside for a party at Chuck E. Cheese. Last year for Mason's birthday, they did back-to-back parties on the same day.

"Brandi would have been happy to have paid for half the party and maybe they could have done something bigger," the source says.

Adding to Glanville's outrage was Rimes' sexy attire for the event.

"Who wears sexy clothes like LeAnn did to a party for seven-year-old kids?" an eyewitness tells Radar. "She was in the shortest shorts you've ever seen and a see-through tank top. She was jumping on the trampoline with the kids, and you could see her boobs bouncing!"

The party was held at the Sky High Trampoline Park in Woodland Hills, and Rimes wasn't spotted talking to any of the other moms.

"She was acting like she was one of the kids and only spent time with them," the eyewitness says.

An obviously distressed Glanville posted a photo of her smiling sons late Friday, writing, "My boys having fun without me."
LeAnn tweeted some photos from the birthday party too – go here to see. My take? When kids are that age, they are obsessed with their birthdays and with having cool birthday parties. I don't really blame LeAnn and Eddie for organizing the party without Brandi, because I bet Jake didn't want to wait. That being said, there's nothing stopping Brandi from organizing another party for Jake. That's one of the few good things about divorces – the kids get extra stuff from both parents, who are trying to out-do each other. Also, I don't blame Brandi for being upset/grossed out by LeAnn hopping on a trampoline, wearing something skimpy. Ugh, that's so gross.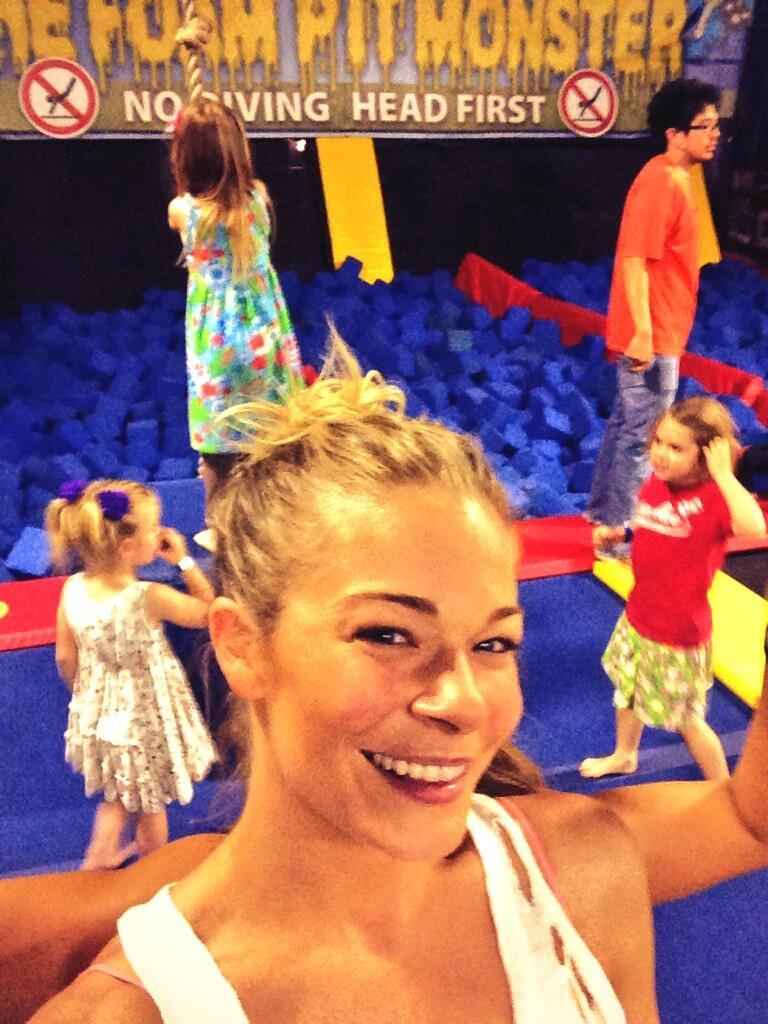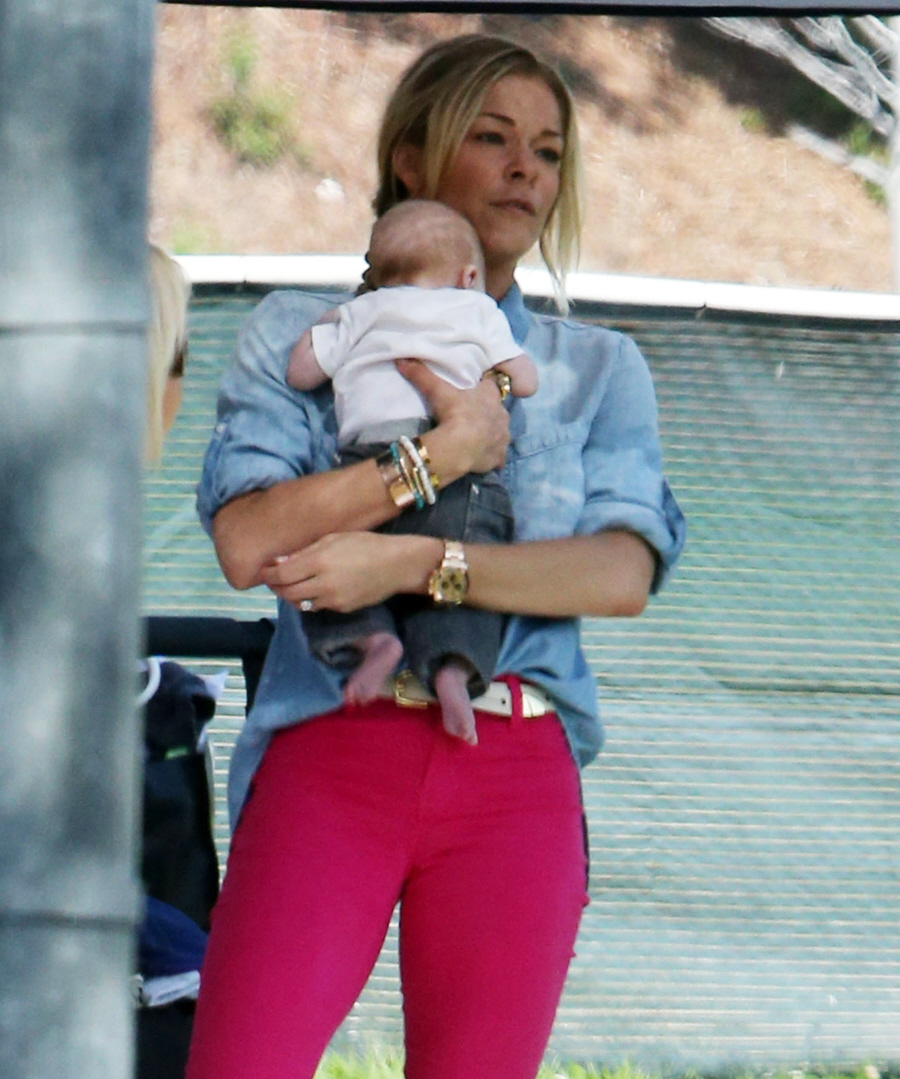 Photos courtesy of LeAnn's Twitter, WENN, Fame/Flynet.