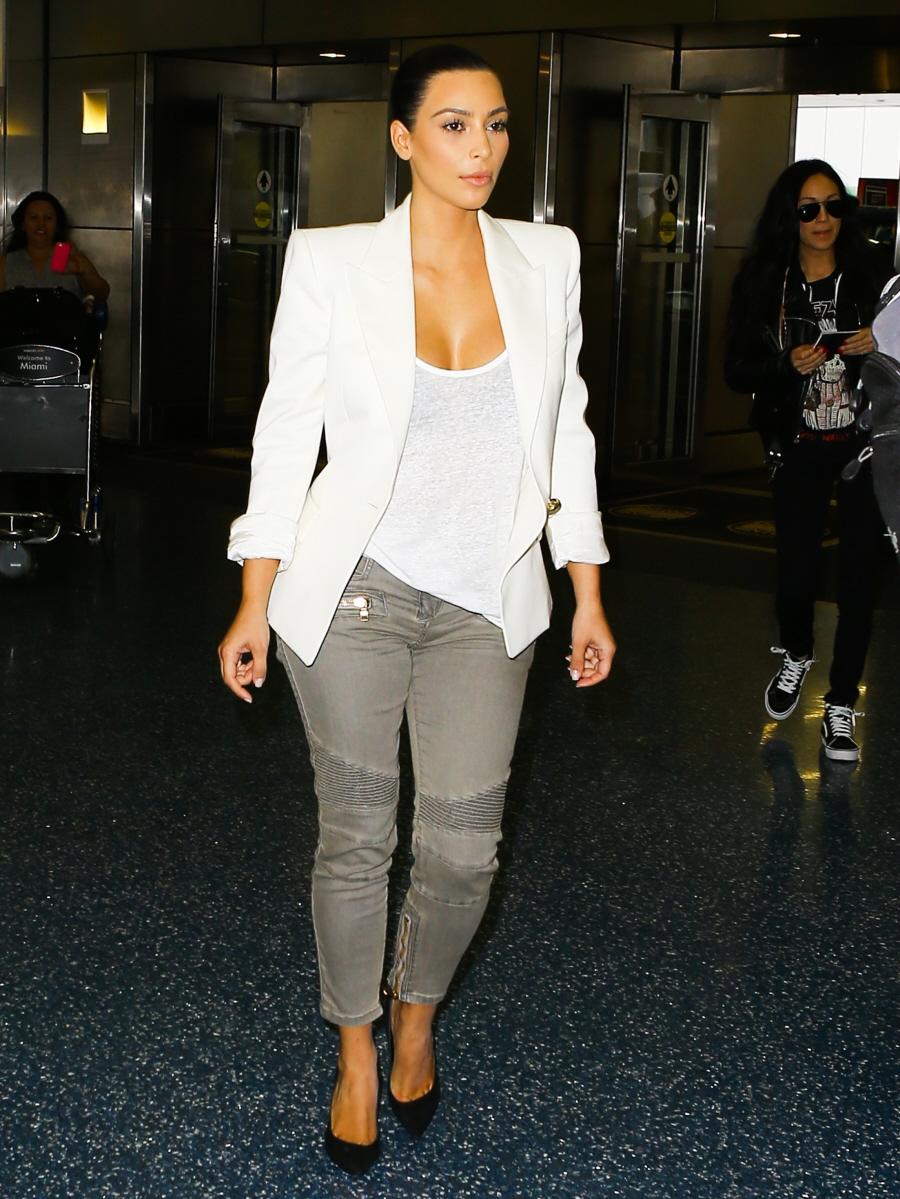 Here are some new photos of Kim Kardashian in Miami yesterday. I don't really see anything to criticize regarding her clothes…? Which is unusual. This is an okay casual outfit, even bordering on "flattering." Of course, the face is a work of a surgeon's scalpel and a Botox-filled syringe. Kim was in Miami for a photoshoot in which she wore some really awful clip-in bangs – go here to see. I would assume Kim is headed back to LA, maybe to spend some time with little IgNori. Hilariously, Radar claims that the last time Kim was in LA, she had an uncomfortable run-in with Beyonce. Classic:
When Kim Kardashian and Beyoncé Knowles were both spotted leaving the same L.A. dermatologist on April 11, fans wondered if they'd finally bonded during a girls' day out. But RadarOnline.com has exclusively learned that their run-in was actually a chance occurrence — and one it seemed that Knowles would rather have avoided!

An eyewitness to the ladies' awkward encounter at Dr. Howard Lancer's Beverly Hills office tells Radar that when Kardashian arrived, she "seemed so excited to see Beyoncé and was really eagerly going over to her. But Beyoncé looked like she wanted nothing to do with Kim and was really trying to stay away from her," the source says. "Kim was basically fawning all over her!"

The two women did have a brief chat, with Blue Ivy's mother asking about Kardashian's daughter North West. According to the source, proud mama Kardashian gushed over the baby, saying, "It's so good to be a mom and North is great and I love being with her. She's just amazing."

However, Kardashian's attempt to bond over mommyhood was not exactly well-received.

"Beyoncé looked like she couldn't have cared less …," the source continues. "It seemed so clear that she did not want to talk with Kim and was just being polite to her. They really didn't look at all like friends."
I know all the Bey-stans want to believe that Beyonce not-so-secretly hates Kim, but I really don't think that's the case. Now, are they BFFs? No. They aren't. And Beyonce probably has never and would never seek out a close friendship with Kim. But I'll buy that they are friendly towards each other, the way most women would be friendly towards their husband's best friend's wife/partner. If that partner was a reality show star who became famous from making a p0rn.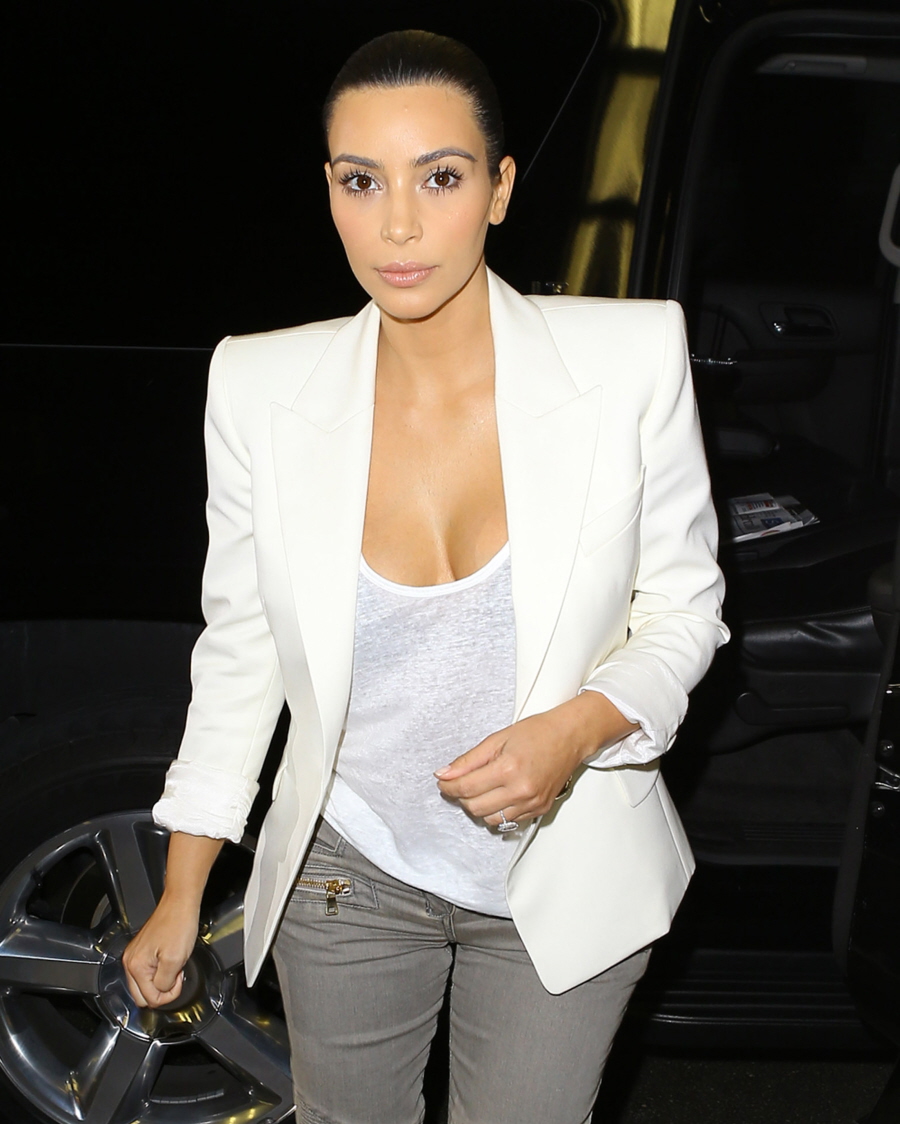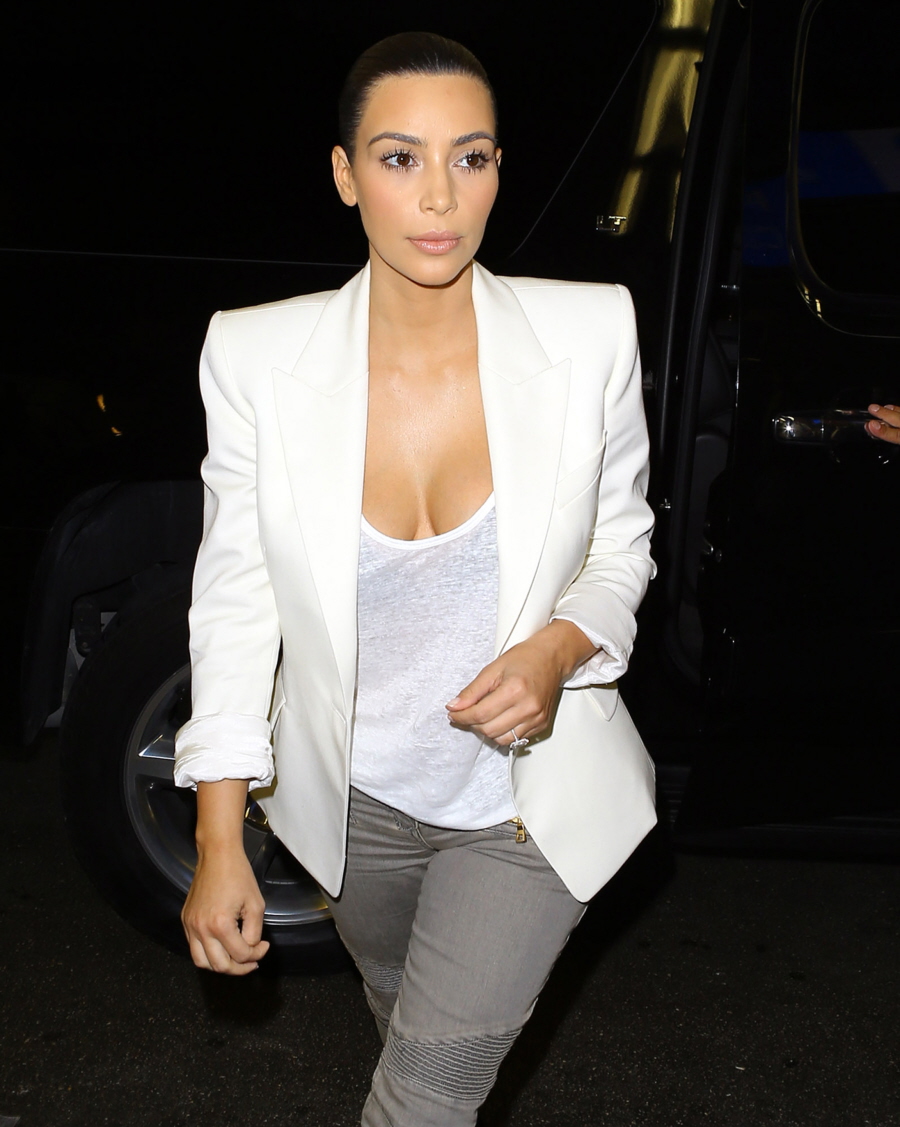 Photos courtesy of Fame/Flynet.