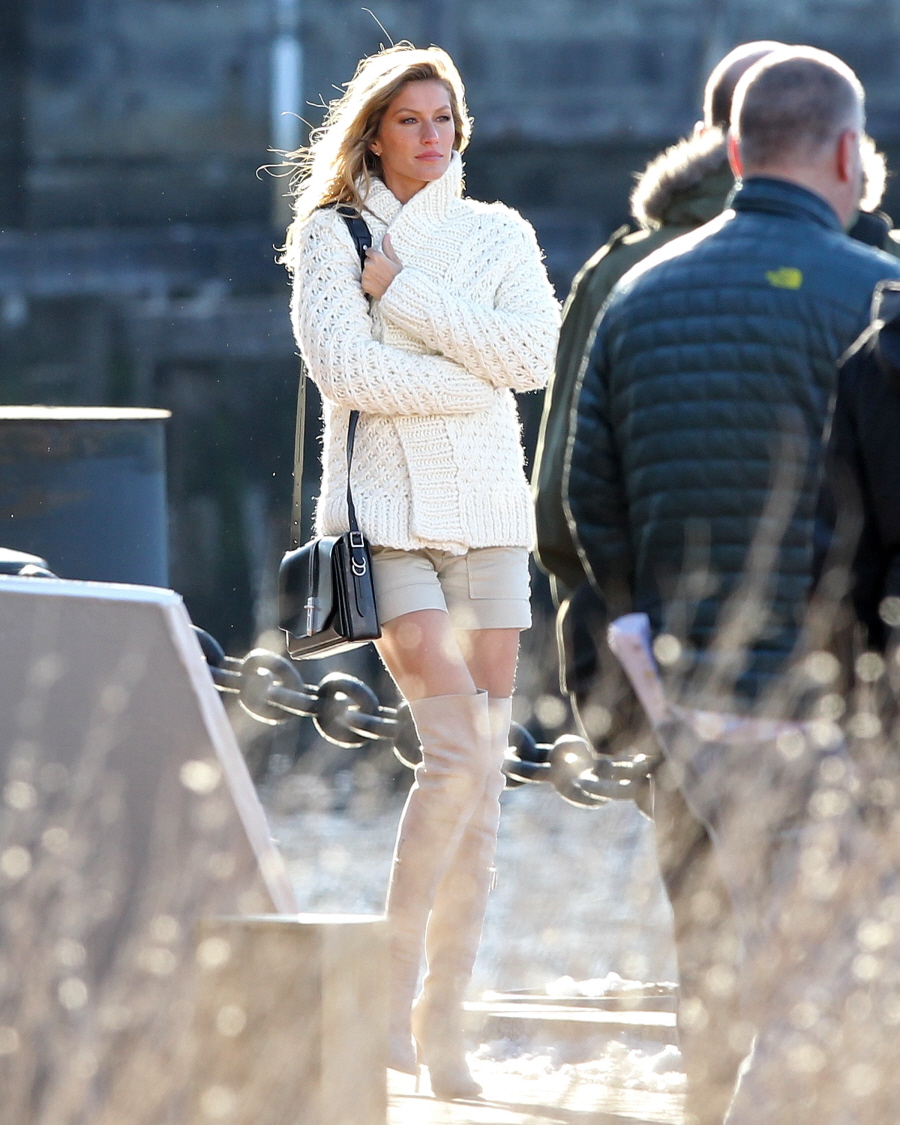 Here are some photos of Gisele Bundchen shooting a commercial in Boston yesterday. The photos of Gisele in the white sweater are from the commercial shoot, and then the animal-print pants are her everyday clothes, as she's saying goodbye to the crew. Quick note about the white sweater photos: does Gisele shave or wax above the knee? No judgment. But I can see some fine leg hairs above the knee. I used to be very good about shaving about the knee, but nowadays it's not a part of my daily grooming. I might get to it once a week or something. I imagine Gisele's leg hair sparkles like diamonds.
Anyway, Gisele recently spoke to a Brazilian outlet and she claims that after she was named to the top of Forbes' "Supermodel Rich List," she was audited by the IRS. Wow.
Not even supermodel Gisele Bündchen is immune from the Internal Revenue Service. The Brazilian bombshell told MdeMulher, a Brazilian news site, that she was audited by the IRS after she was listed on Forbes' Supermodel Rich List.

"It's sad, because the people who write these things don't have my bank account details," Bündchen, 33, said. "I do OK, I earn plenty, but not as much as they say. I have already been audited by the IRS because of this list, and, truthfully, whether I'm on this list or not doesn't interest me."

Forbes has ranked the former Victoria Secret runway model as the world's richest supermodel for seven years in a row. In the past year, she raked in $42 million – about $4 million more than what her NFL quarterback husband Tom Brady took home.

Forbes estimated Bündchen's earnings from editorial shoots, independent licensing ventures, spokesperson gigs and contracts from beauty and fashion companies.

Regardless of the numbers, the supermodel said she is a normal person.

"I've got the same interests, the same day-to-day life as any woman," Bundchen said. "I want to raise my children well, be a good wife and work. This is what I value: Are my children educated, is my husband happy, are people feeling positive energy from me? There should be a magazine to quantify knowledge, understanding and love for people: That is power."
THANKS OBAMA. Actually, I was recently reading that the average citizen's chances of being audited are the lowest they've been in decades. But I guess when Forbes declares that you're raking in $40-plus million a year, the IRS is going to want to take a peek. As for what Gisele says she really values, like her children's education and a happy husband… she probably means it. For the most part, I think Gisele and Tom have their priorities straight. One exception: they love shelling out crazy money for crazy real estate.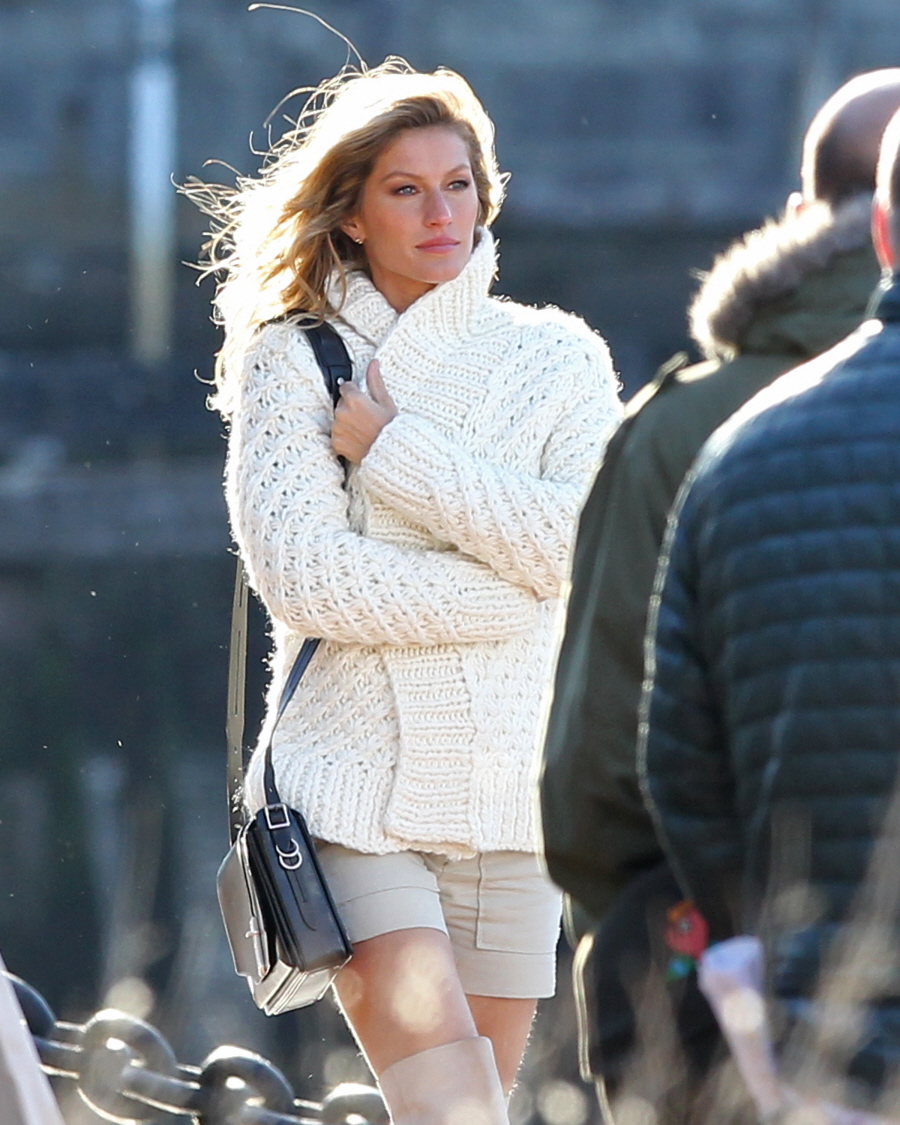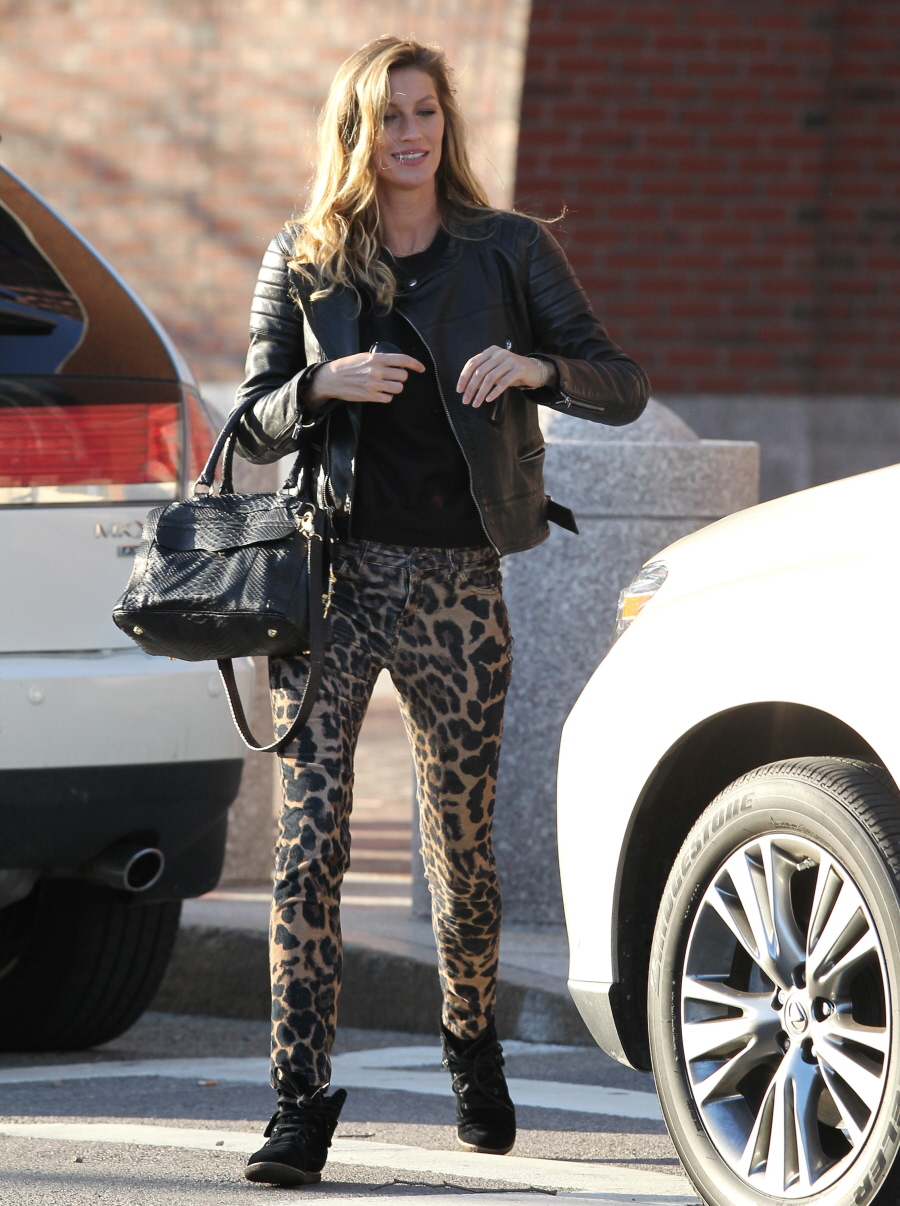 Photos courtesy of Fame/Flynet.