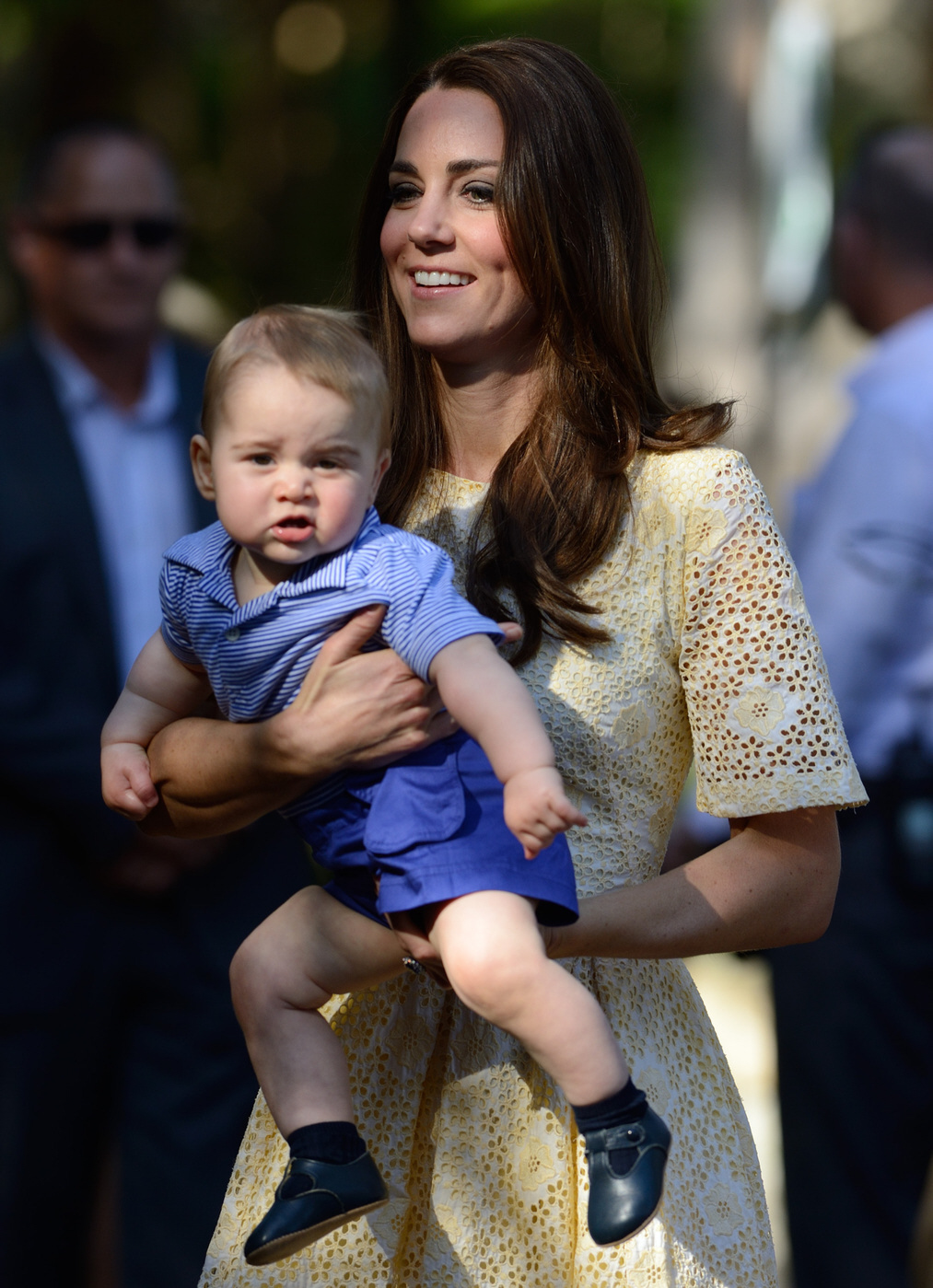 Here are photos of Prince William, Prince George and Duchess Kate visiting Toranga Zoo in Sydney, Australia yesterday. First, the fashion: Kate repeated a dress that she wore during a 2012 royal tour. It's a custom-made piece, and we still don't know the designer. It's another lace/eyelet kind of look, and I don't hate the fact that she repeated a dress I had honestly forgotten all about. I guess I'm saying that this dress isn't very memorable or noteworthy, which is fine for a trip to the zoo. Kate also wore those sky-high sandal wedges again. Ugh.
As for Prince George… that grumpy boy! Will and Kate had a reason for bringing George to the zoo – he got to meet his "adopted" bilby. Bilbies are endangered, and this bilby is only three years old. The bilby's name used to be "Boy" and now they're calling it George. Hilariously, George the Bruiser tried to either grab the bilby or punch the bilby. Kate told the zookeeper, "He's trying to grab his ear" and William said, "If he gets it he'll never let go." The zookeeper thought this was a joke and tried to bring the bilby closer, and Kate stopped her. Like, FOR REAL, George will grab the bilby and cling to the bilby for dear life. Also: George loves to eat paper. There's now photo evidence.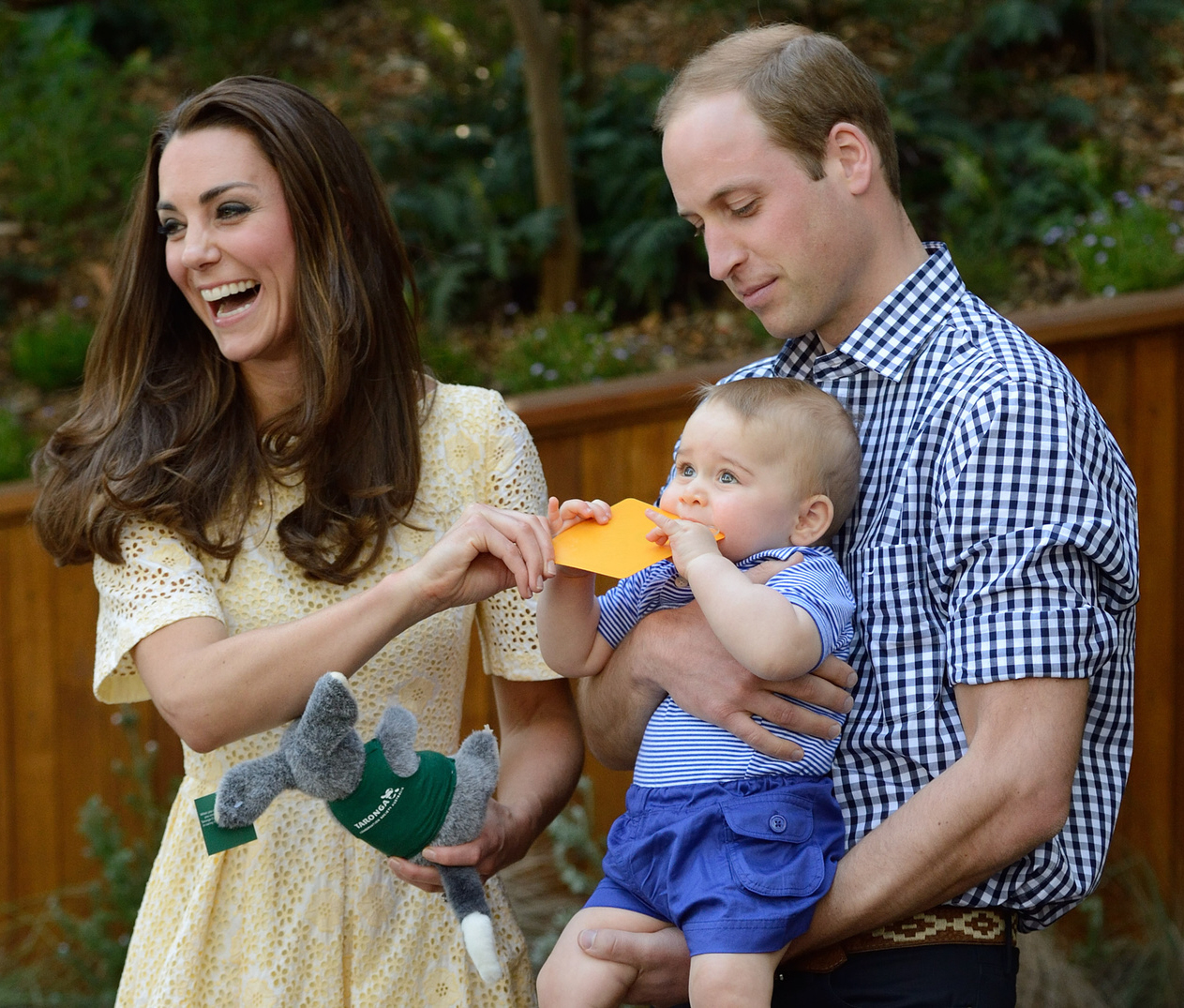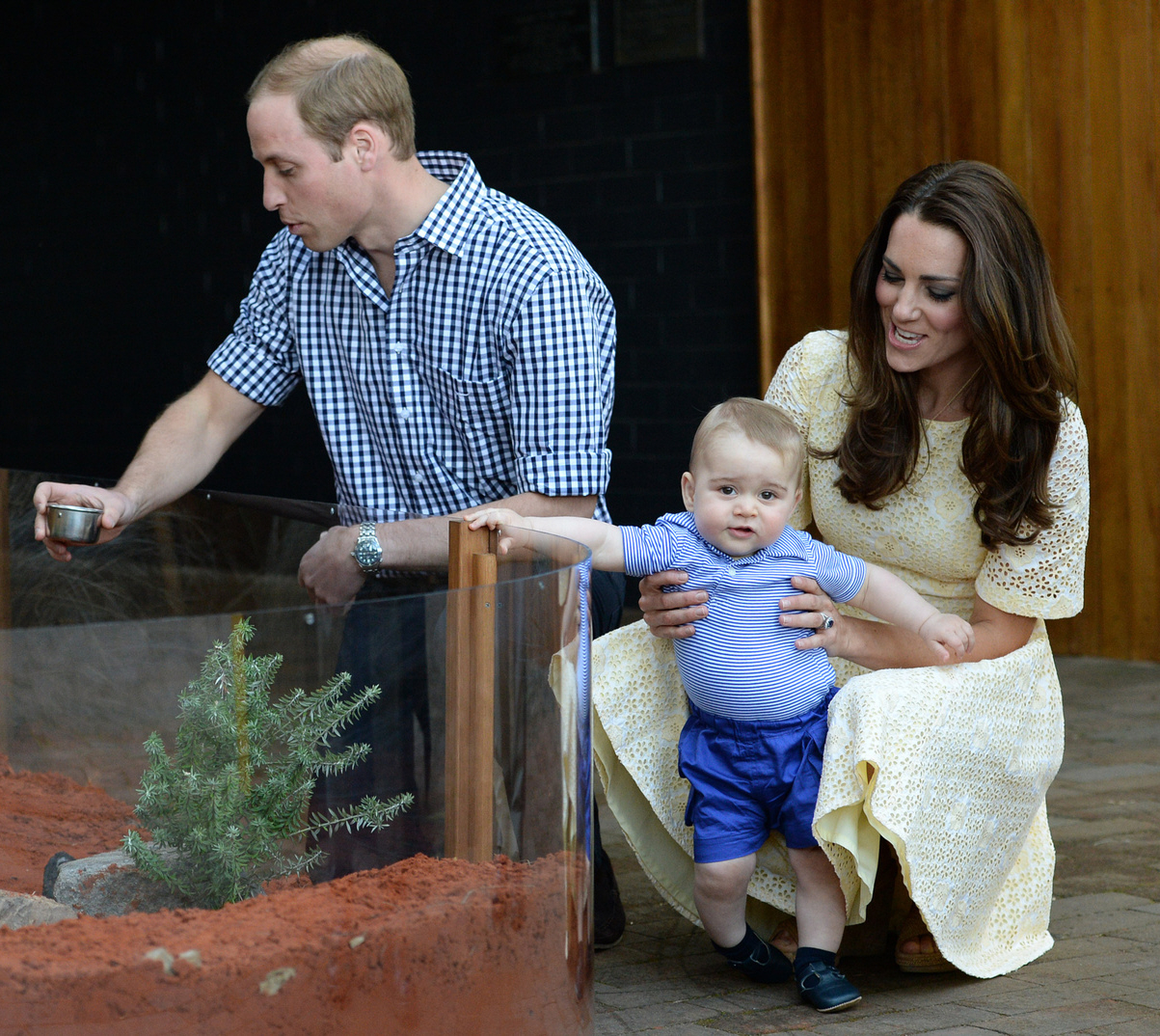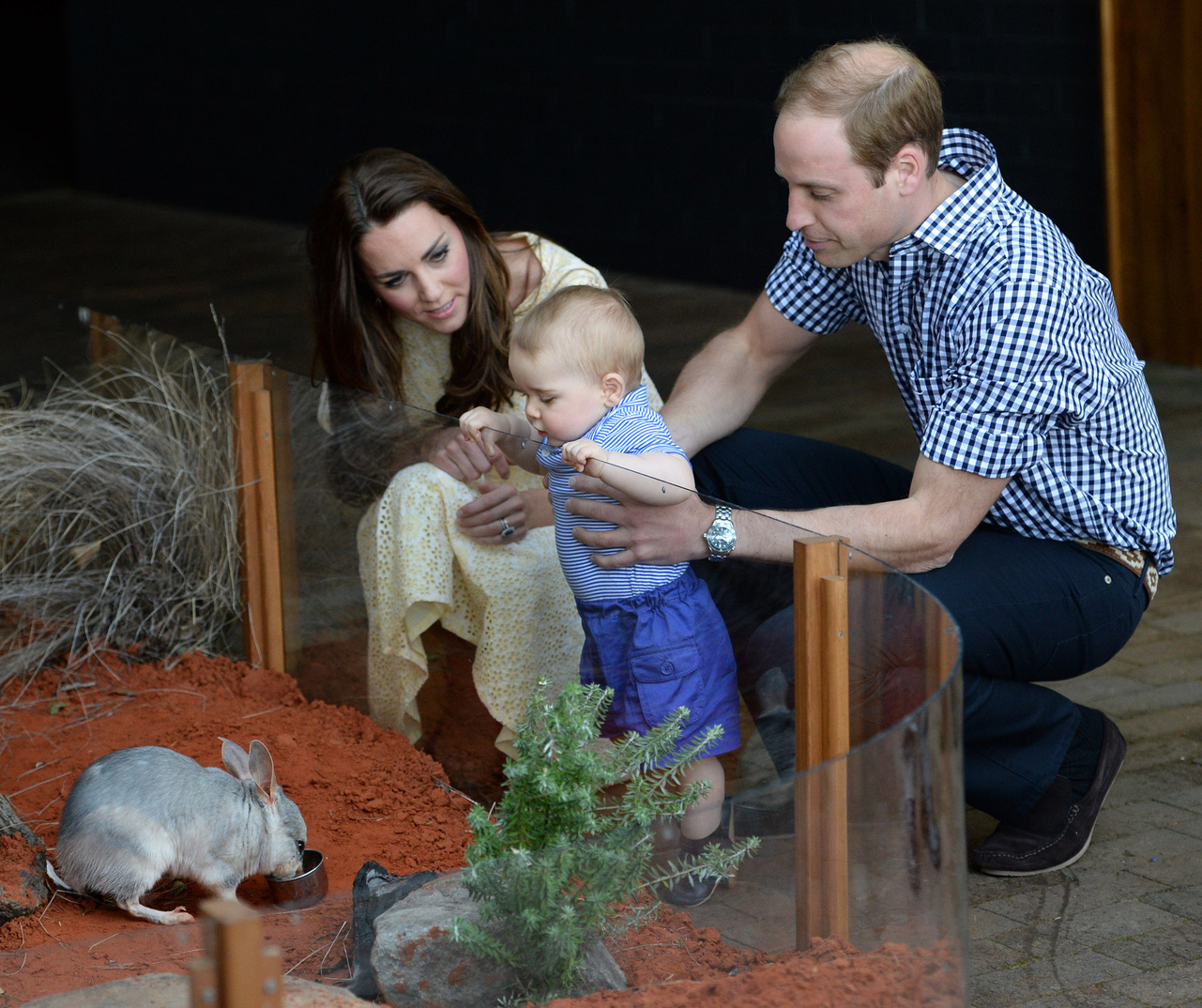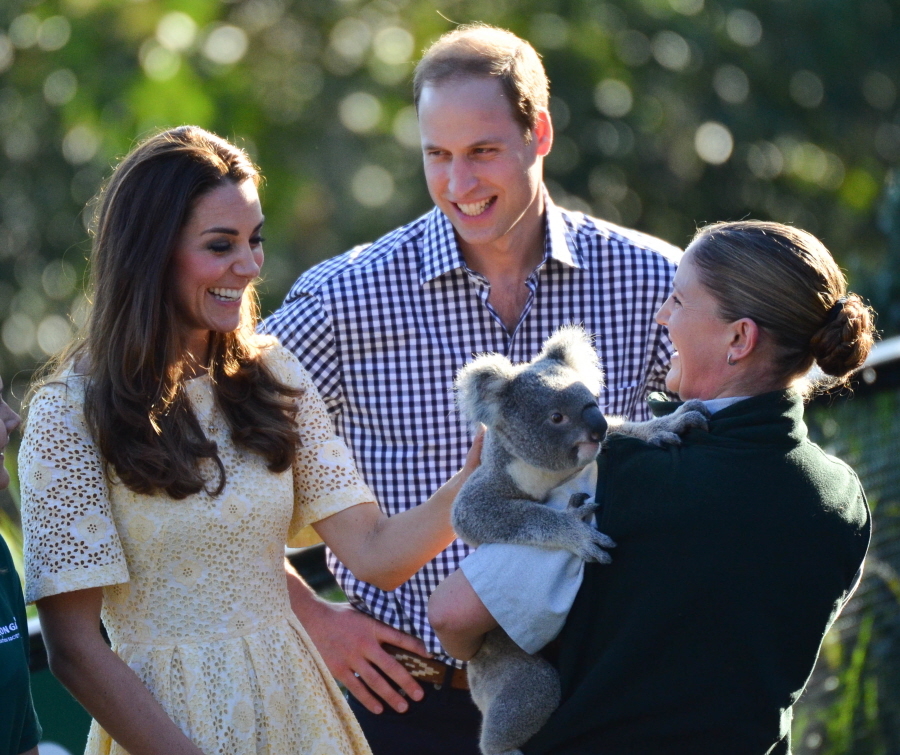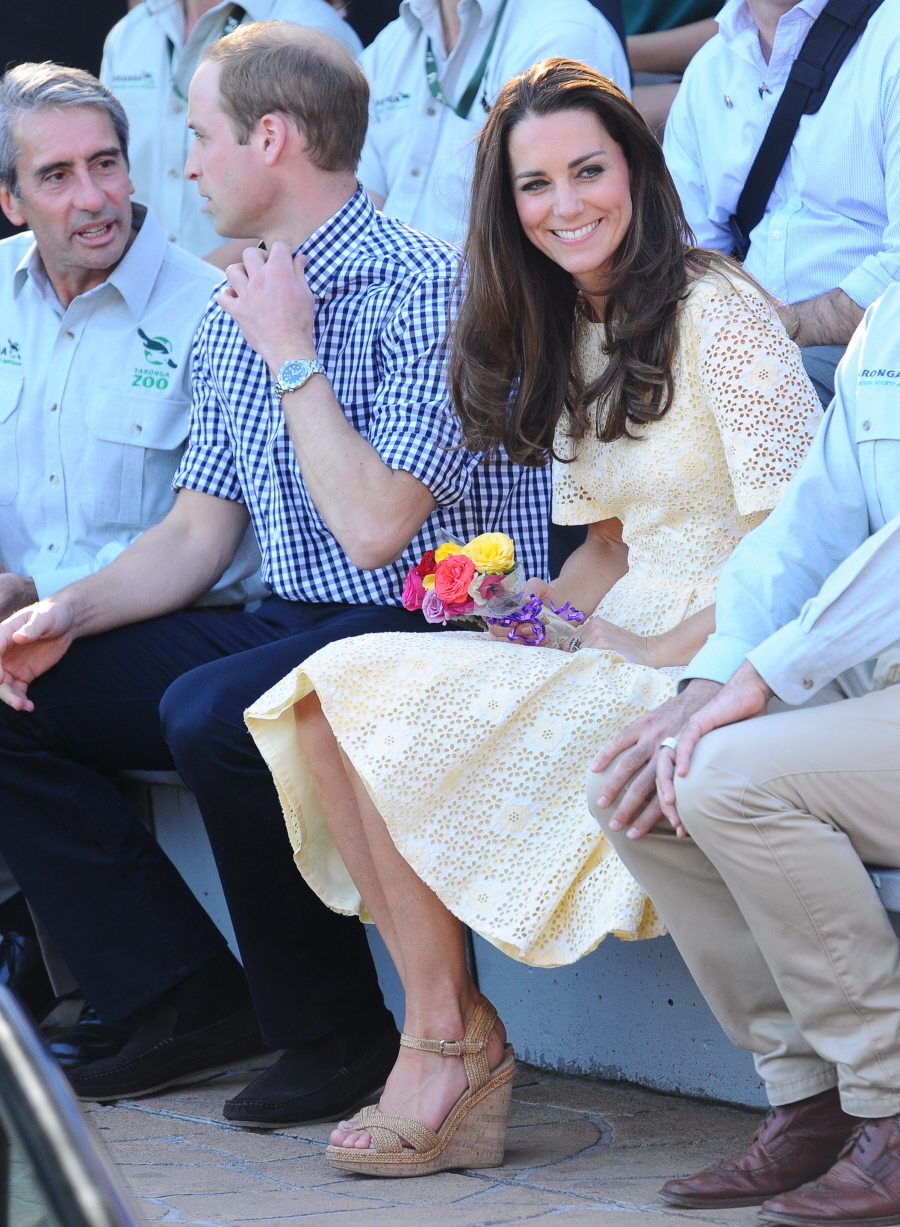 Photos courtesy of WENN, Pacific Coast News and Fame/Flynet.