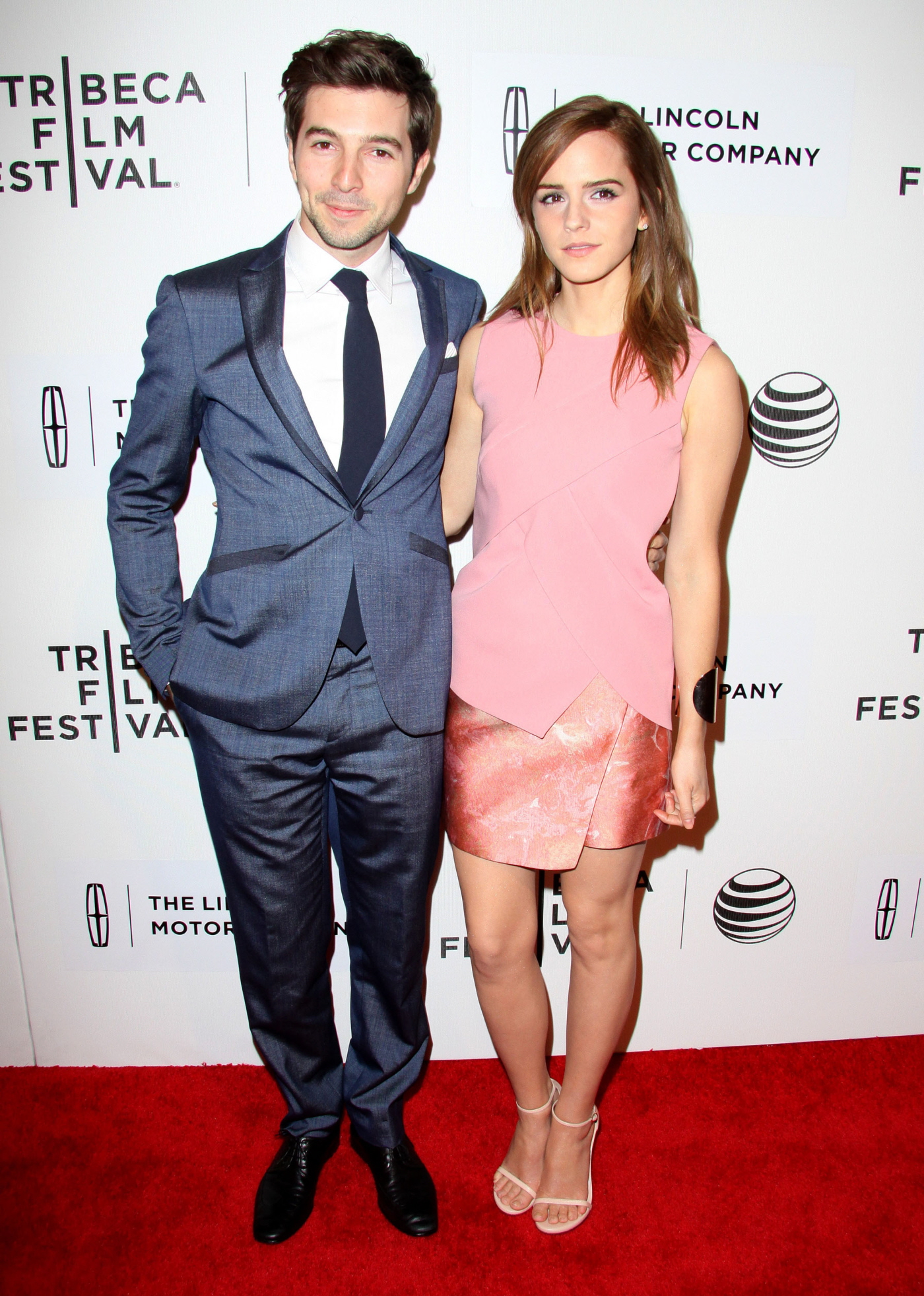 Here are some assorted photos from the past few days of the Tribeca Film Festival. Tribeca isn't really known (yet) as a fashion mecca, nor as the place to premiere the biggest awards-baity films. Tribeca was started by Robert DeNiro as a way to bring culture/money/attention to the area post-9/11, and in that way… sure, it's achieved its goal. But I'm just saying, it wouldn't kill them to make the premieres and events a bit more glitzy.
Let's start with Emma Watson at the premiere of Boulevard, with her friend Roberto Aguire. Emma isn't even in the film? I think she just came out to support Aguire. She wore this rather cute, pink Narciso Rodriguez minidress. I really like this…? It suits her age and it's a great little dress for when you're trying to help out a friend.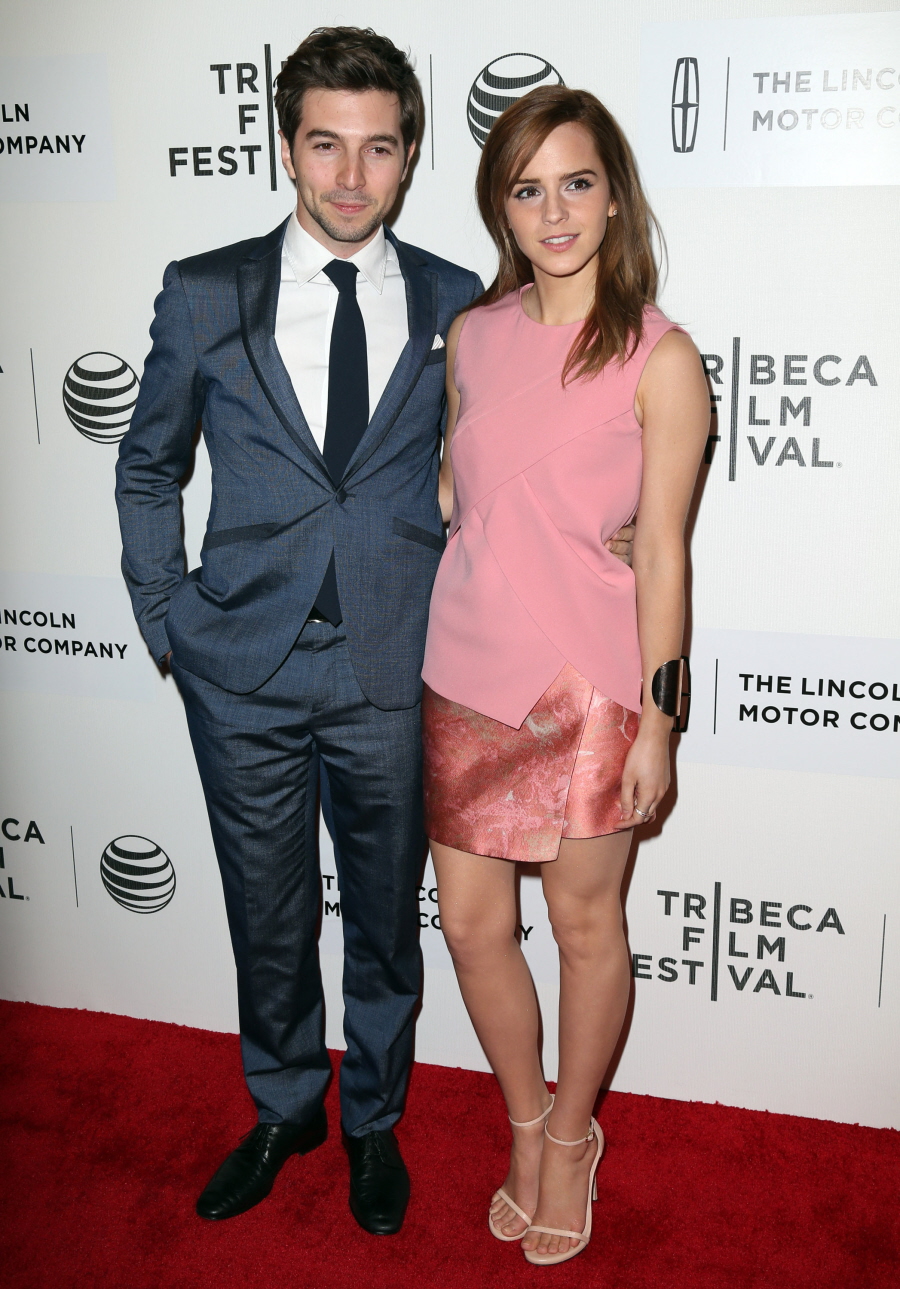 Katie Holmes also appeared at the premiere of Boulevard – I have no idea on the jeans and t-shirt, but the jacket it MiuMiu. It's bejeweled! I kind of like it. I like that she paired a bejeweled coat with jeans and a tee. Katie's looking particularly skinny too, right?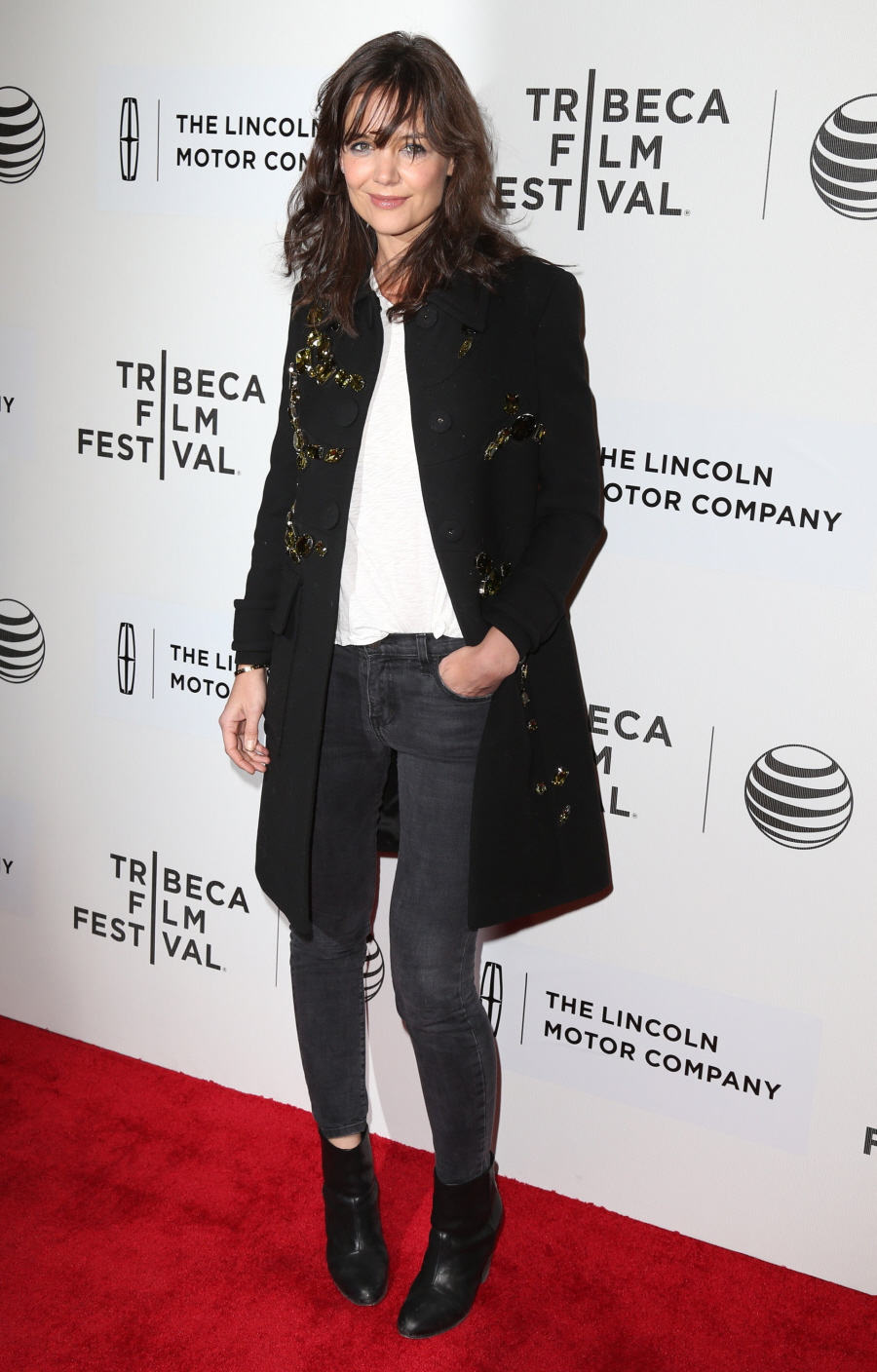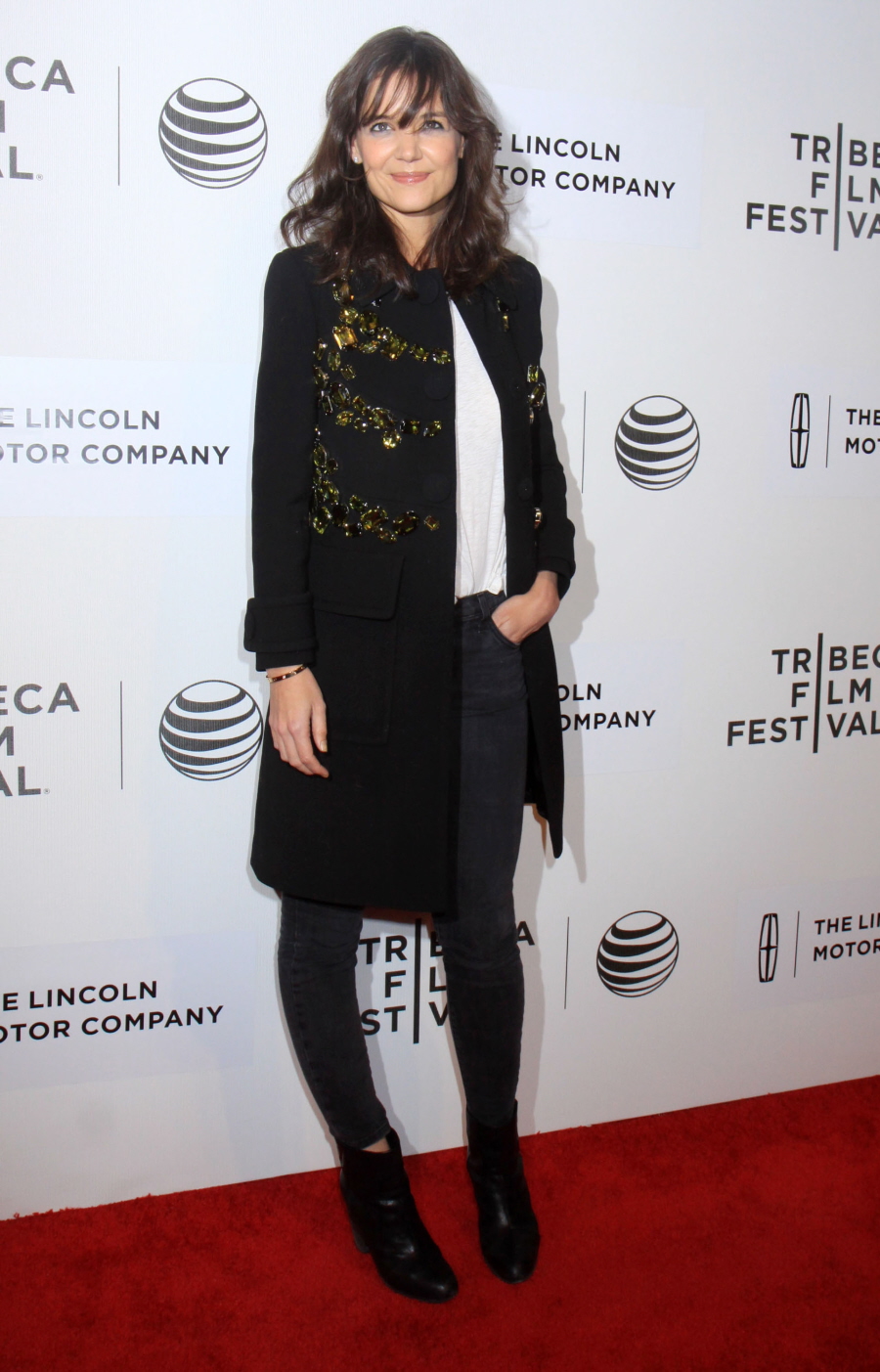 This photo made my heart go pitter-patter. Mindy Kaling and Chris Messina (squee!) at the premiere of Alex of Venice. It's Chris's film and Mindy just came out to support him. Mindy wore a Helmut Lang ensemble and Saint Laurent pumps. I love this entire outfit. Very flattering.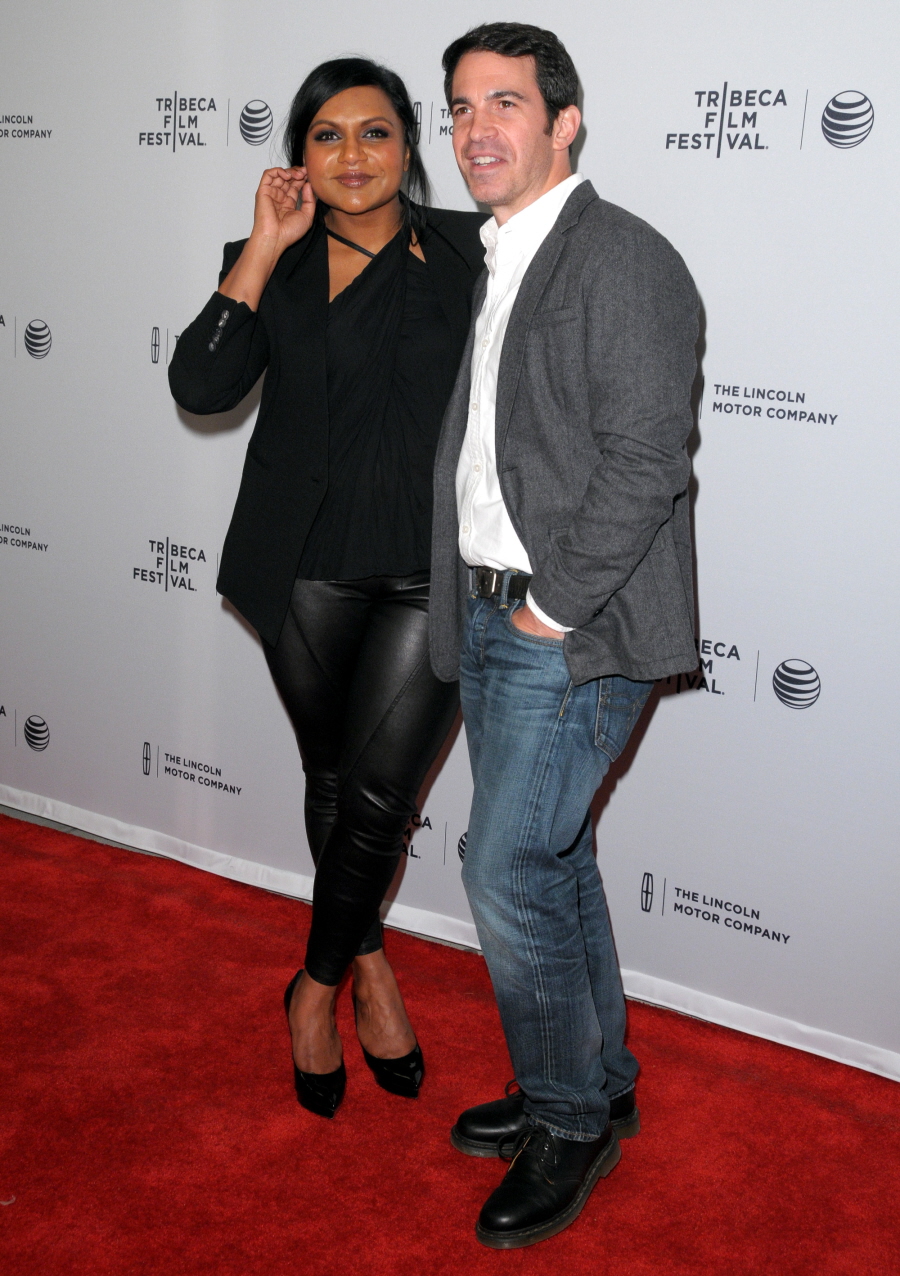 And here's America Ferrera at the premiere of X/Y. She wore Roland Mouret Spring 2013. I love this too. But I love her in general – she's SO pretty.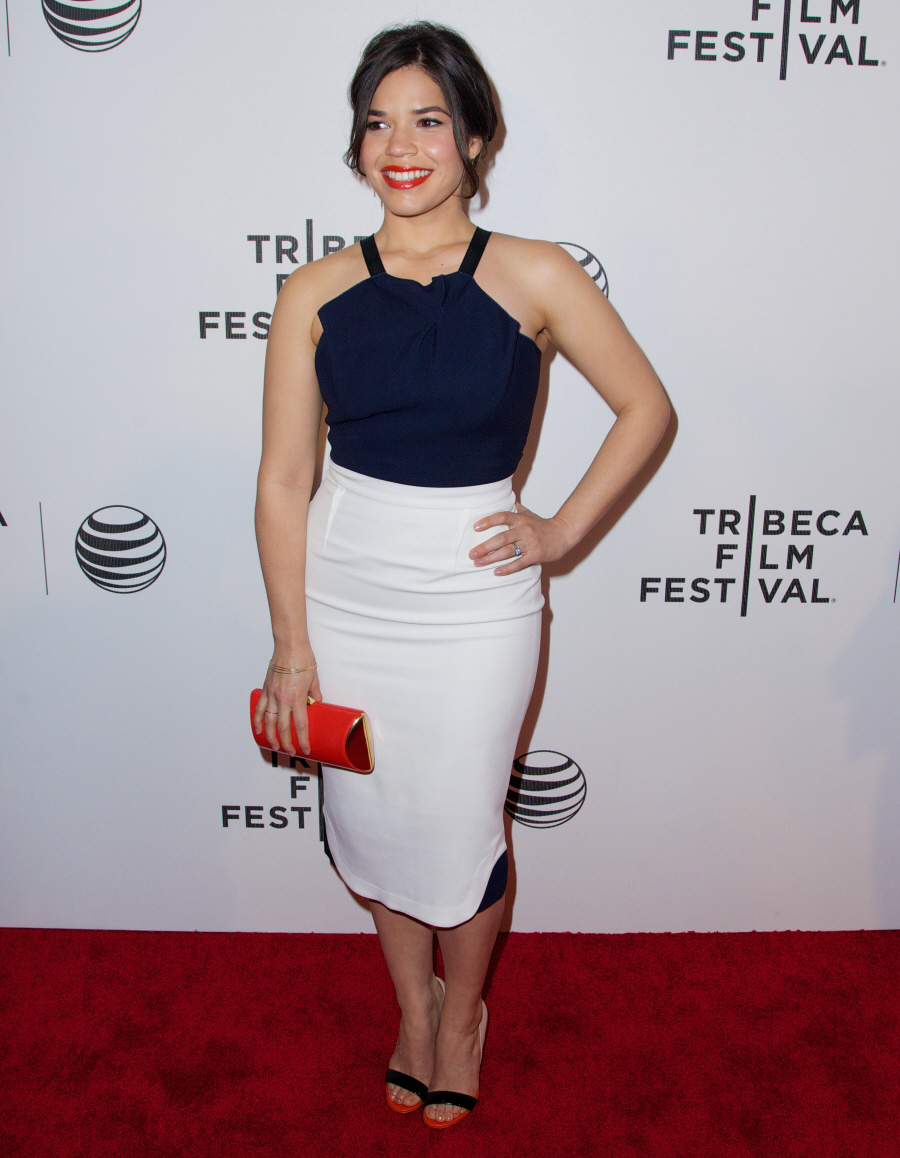 Photos courtesy of WENN, Fame/Flynet.