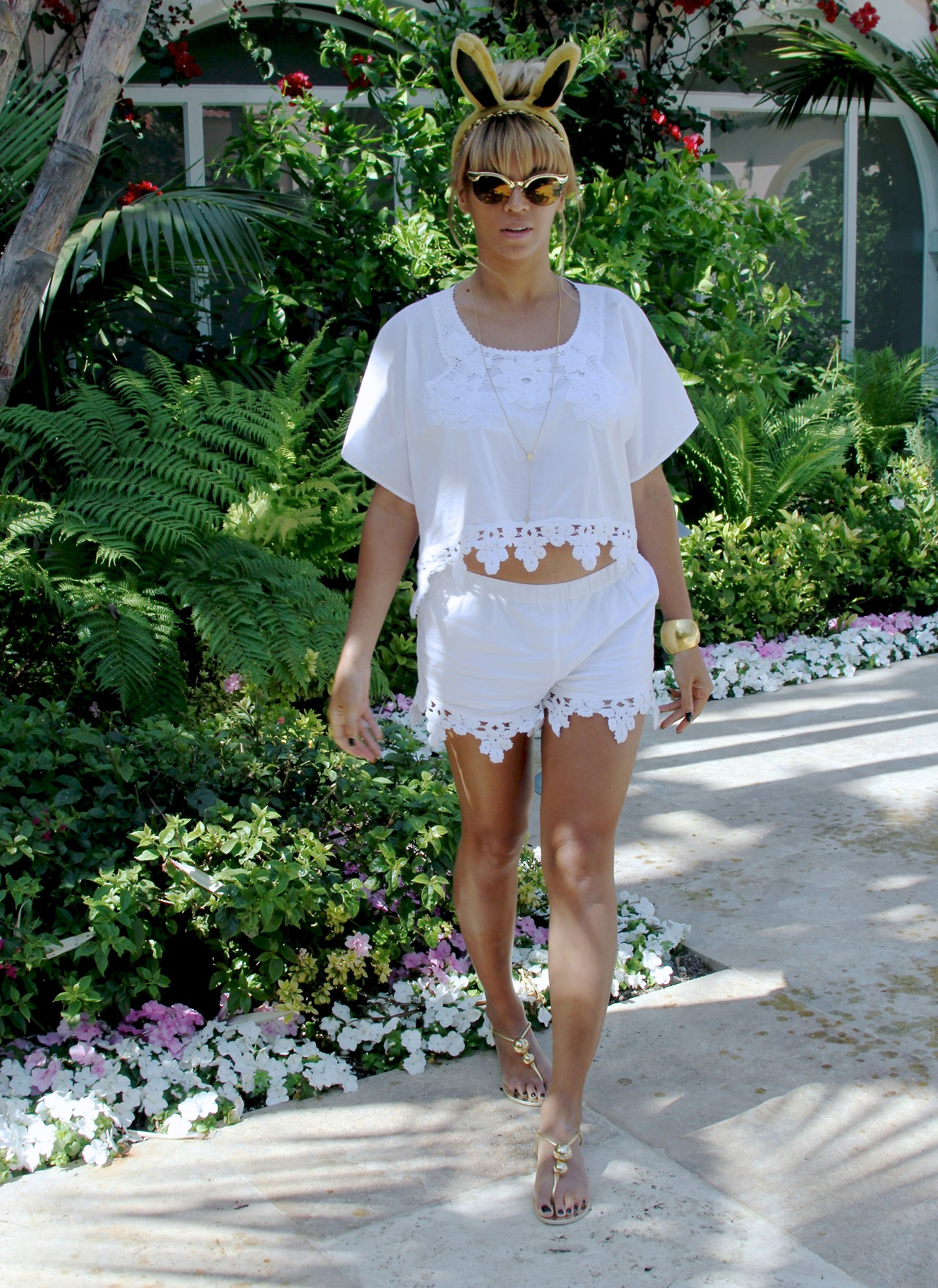 You know what I just realized? The majority of the stories I've written about Beyonce in the past year have originated with her Tumblr, and Beyonce posting new photos on her Tumblr. Beyonce has achieved what so many celebrities can only dream of: she's pap'd rarely, she maintains her stardom meticulously, she keeps a 24-7 archive of all things Beyonce and, most importantly, she almost always controls the story. I wouldn't be covering this if Beyonce didn't WANT me to cover it. Slow clap for Beysus.
Anyway, Beyonce posted these adorable photos of Blue Ivy and the Carter family's Easter holiday. Blue Ivy got to chill with the Easter bunny (please tell me the Easter bunny is Jay-Z?!?!) and Blue and her mom both wore bunny ears. According to People Mag, the Carter family (plus Tina Knowles) spent Easter in Beverly Hills, at the Beverly Hills Hotel's Polo Lounge. The hotel apparently set up a special Easter egg hunt for the kids, and Blue got a special Easter basket plus she got to interact with peasant children. People Mag also says Beyonce was really nice to everyone, even the peasants.
PS… I love Blue Ivy's Easter dress. But I dislike her mom's ensemble.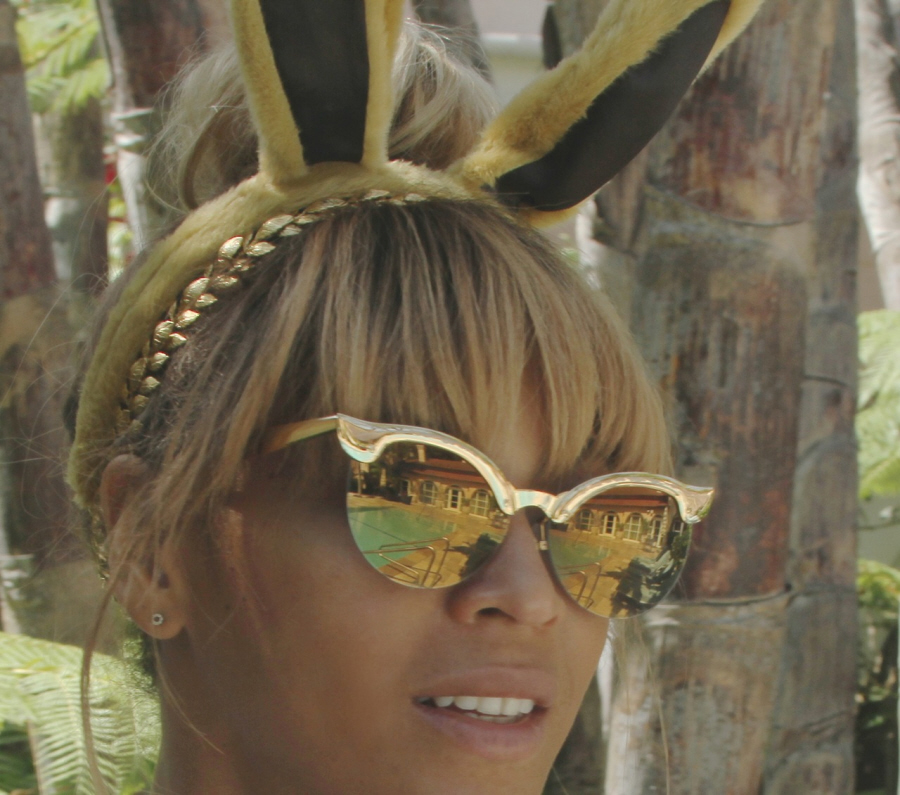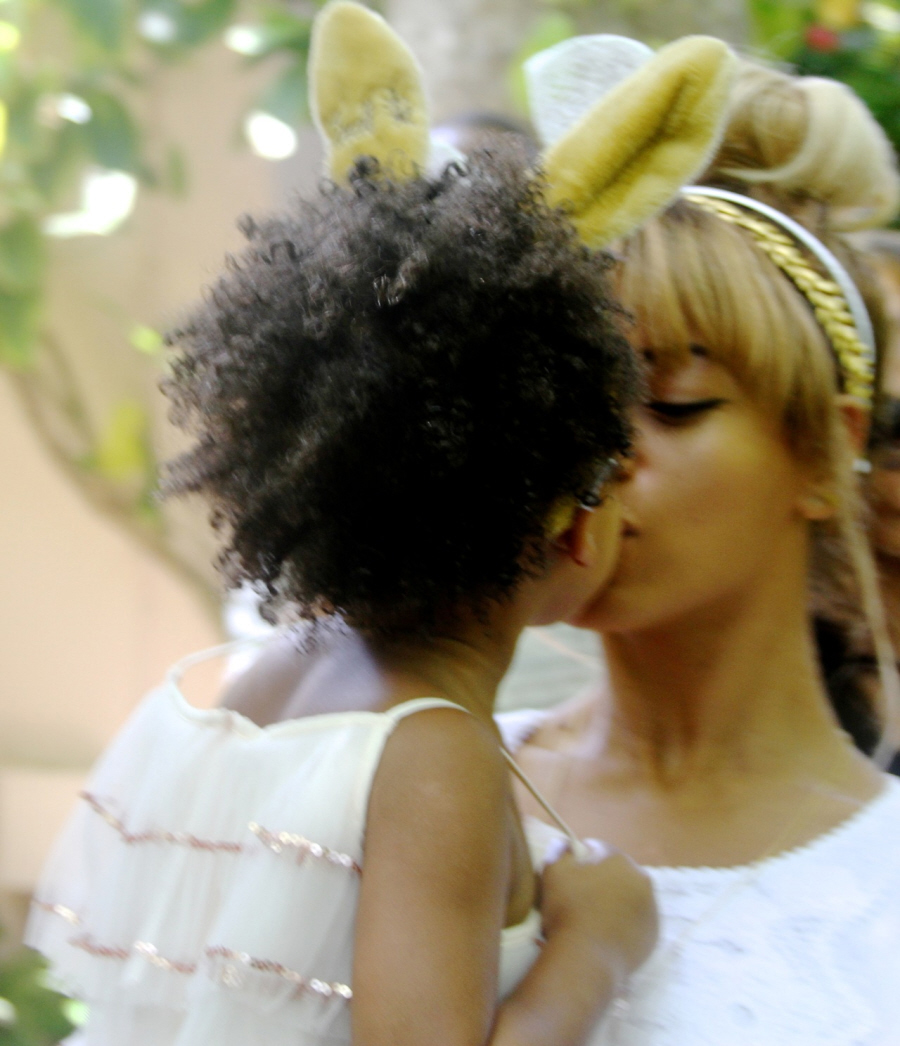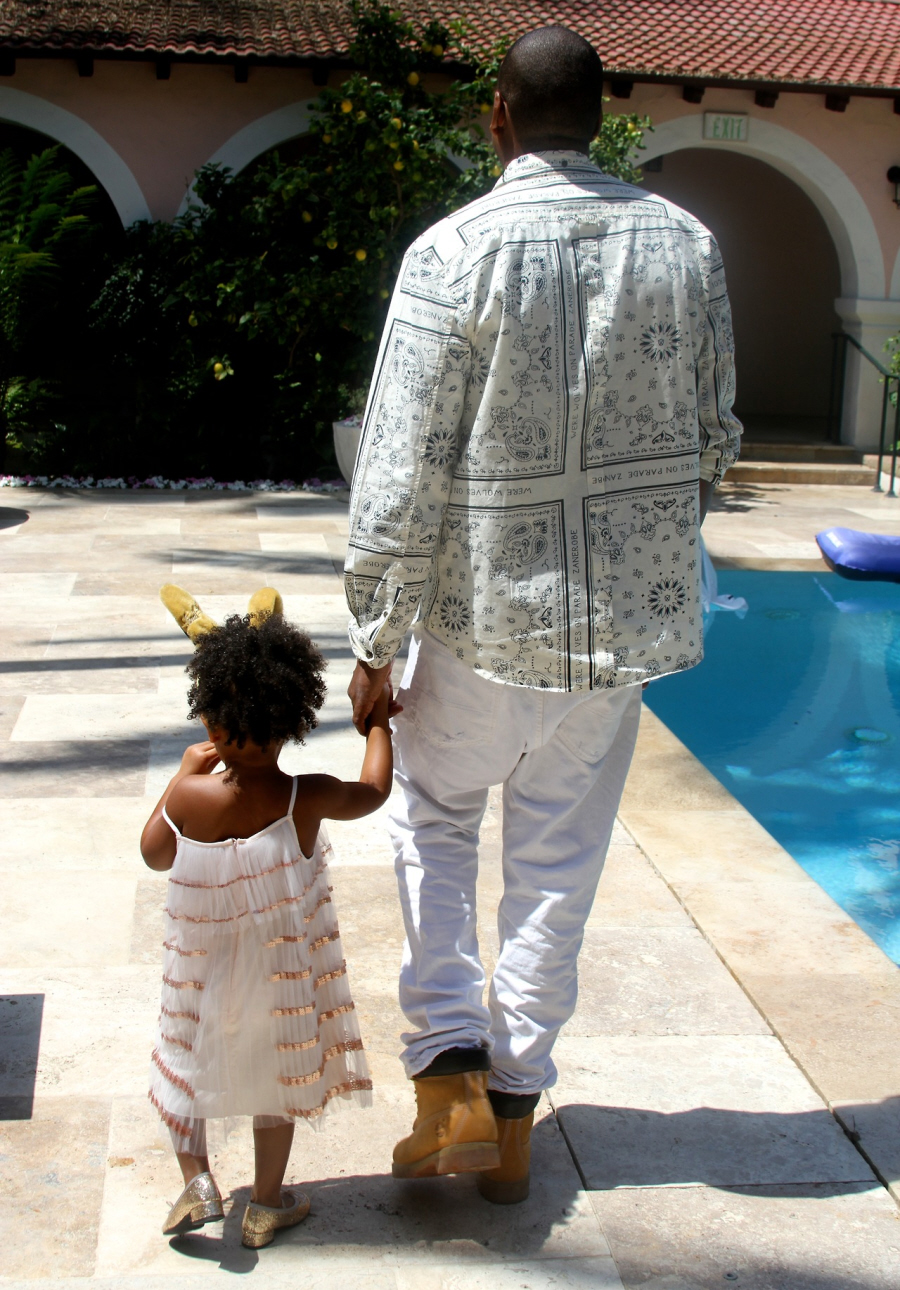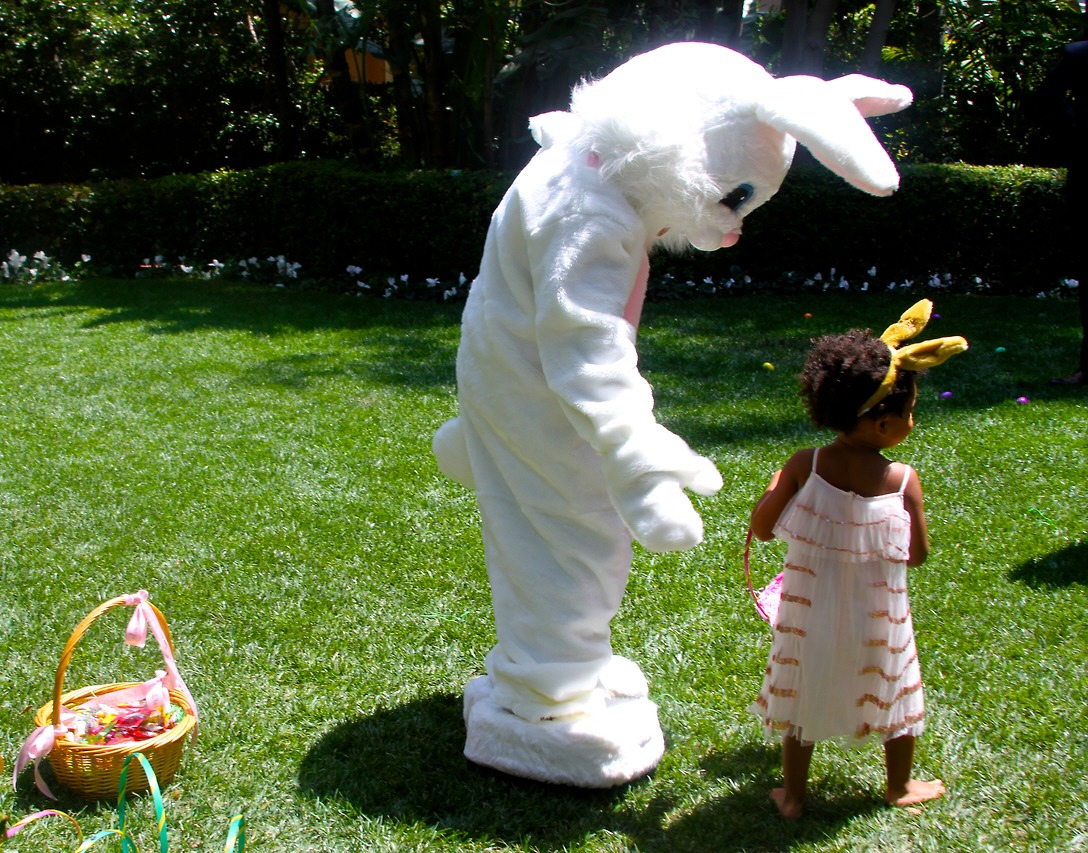 Photos courtesy of Beyonce's Tumblr.