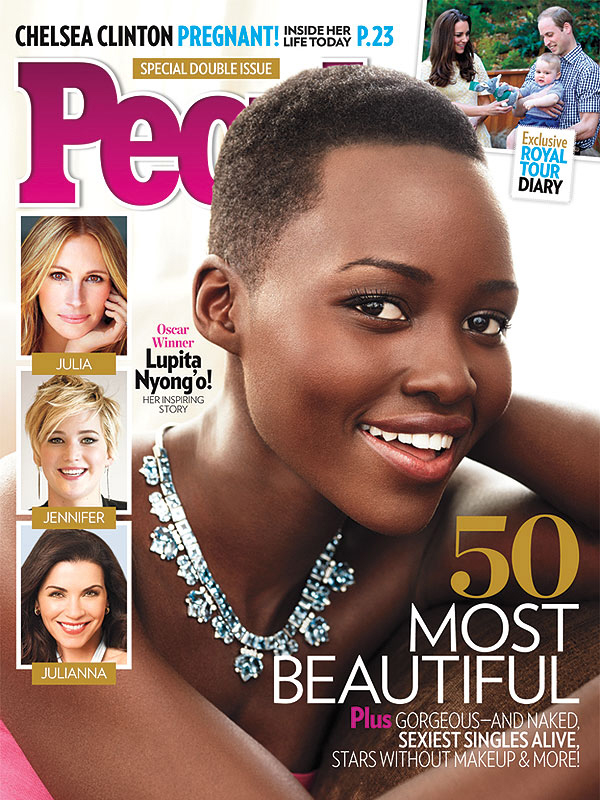 Lupita Nyong'o is our new Most Beautiful Person in the World!! People Magazine has declared her the 2014 Most Beautiful. Does this make you happy? It makes me happy… and nervous. Let's be happy for a moment though: Lupita is the first African woman to ever be named Most Beautiful. She actually IS gorgeous and fresh and amazing. She's having a really good year and people are really rooting for her. Now, the nervous: will this be used against her if and when there's a backlash?
She may have won an Oscar for her role as the slave Patsey in Steve McQueen's 12 Years a Slave and recently landed a contract with Lancome Paris, but Lupita Nyong'o "never dreamed" she would be touted as "Most Beautiful" for all the world to see.

"It was exciting and just a major, major compliment," the 31-year-old says of gracing this year's cover. And especially, " I was happy for all the girls who would see me on [it] and feel a little more seen ."

Born in Mexico and raised in Kenya, Nyong'o first equated beauty with what she saw on television: "Light skin and long, flowing, straight hair," she says. "Subconsciously you start to appreciate those things more than what you possess." Her mother, Dorothy, who is the managing director and head of PR for the Africa Cancer Foundation, "always said I was beautiful," Nyong'o adds. "And I finally believed her at some point."

As a teen, Nyong'o dyed her hair every color – except blonde – and even went as far as shaving her head bald. "It was very strange and very cold!" she says, laughing. "It was scary but I like to dare myself."

Now she says the best compliments are "when I have been called beautiful with not one drop of makeup on ," she adds. "And also before I comb my hair or put on a pretty dress. Happiness is the most important thing ."
She's charming. But I wish this cover came with an announcement of her future projects. Right? Anyway, you can see People's Most Beautiful package here. Some of the ladies who made this year's list include: Keri Russell, Jenna Dewan-Tatum, Mindy Kaling, Pink, Amber Heard (HAHAHAHA), Gabriella Union, Molly Sims, Stacy Keibler and Kerry Washington. I will say this: People is doing a really good job with diversity this year.
Just a word about the build-up to Lupita's Most Beautiful title. For one, Gossip Cop scooped People yet again! GC announced it more than an hour before People released their cover. Also, it was announced yesterday that Lupita has new representation: she's now a CAA girl. Which means CAA helped get Lupita this cover. Which means Lupita is now going to spend time with Jennifer Aniston and Chelsea Handler. That's the way it goes.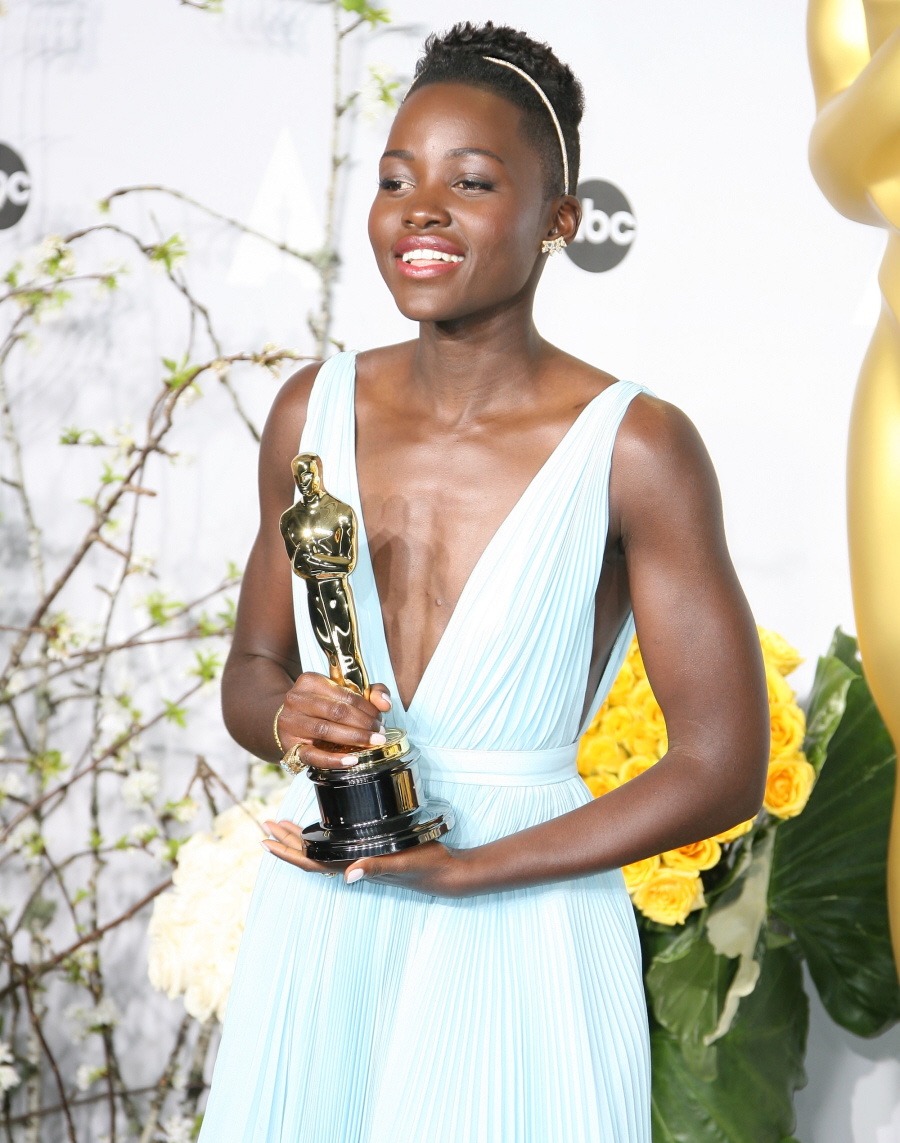 Photos courtesy of WENN, People Magazine.