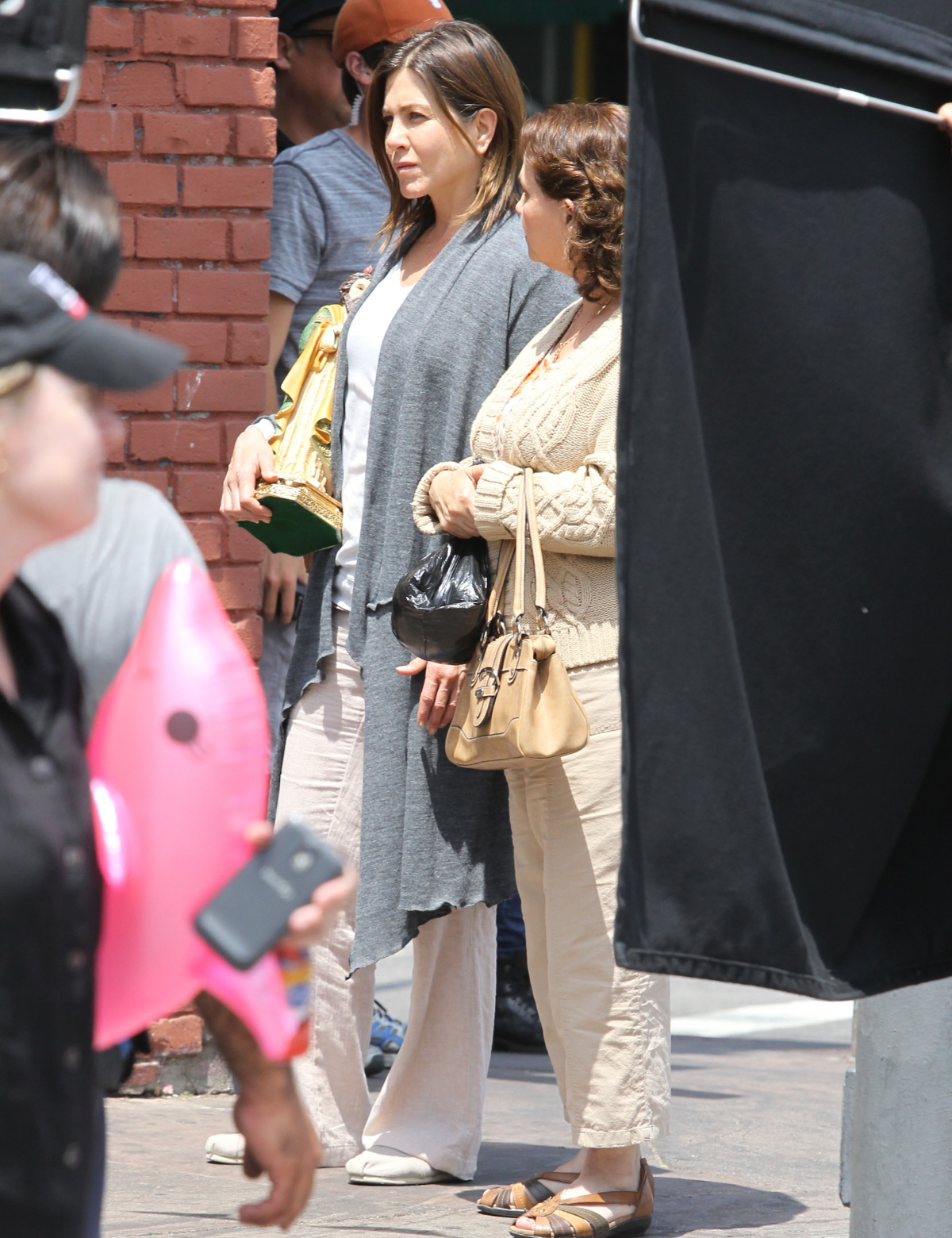 Here are some new photos of Jennifer Aniston in LA, where she was filming scenes for her small indie film (and Oscar hopeful!!) Cake. She was also spotted leaving the LA set with Justin Theroux, so just FYI: they're still making it work. I guess he's finished filming his HBO series in New York for now? I think he's been in LA for about a month with Jennifer, so it's nice that they're getting some time together after spending much of January and February apart.
As we've already said, Jennifer is playing a character who is dealing with chronic pain. She's supposed to look sort of rundown and "uglied up," which is a break from Aniston's usual roles where she always gets to look cute and wear wedges and scarves. But here's my question: is Jennifer wearing padding to make the character look heavier? I think she is. Either that of we need to start the millionth round of baby bump rumors. In the photos where Jennifer is (presumably) out of costume with Justin, she looks basically the same as always (the clothes are just very baggy). But in costume, filming, she looks heavier. I bet she's wearing padding.
Several days ago, Radar claimed that Justin Theroux was getting super-involved with Jennifer's money management. Ruh-roh!
"Justin knows exactly how much money Jennifer has right now, and he's actively trying to help her double it, and turn her into a shrewder businesswoman," an insider told Radar.

This is likely the ultimate precursor to a marriage between the pair, who have said they're planning to tie the knot at some point. According to the insider, Aniston's ex-husband, Brad Pitt, wanted as little as possible to do with Jen's business life "because he was always afraid that if he gave her bad advice, he would be blamed for it. " However, that's not the case with her current beau.

"Justin is regularly pitching ideas for how Jen can expand her business empire," the source told Radar. "They're working on projects that they can collaborate on and which can make them both a lot of money."

Known for her Aveeno and Smartwater endorsement deals, the source said Theroux is pushing to increase her already substantial fortune, and she's on board with the plan.

"That's Justin's goal, and Jen is 'letting him' get ambitious about this."
Love and money are usually a toxic mix. And to give Jennifer some credit, with or without Justin, she's always been good with her money and good at making smart business decisions. She's richer than most A-list women in Hollywood. Which is why Justin needs to shut his pretty mouth, take off his shirt and bring his sugar mama another margarita. "Don't worry your pretty head over it," Jennifer whispered to Justin as she chucked a Rolex at him. "Mama will take care of you no matter what."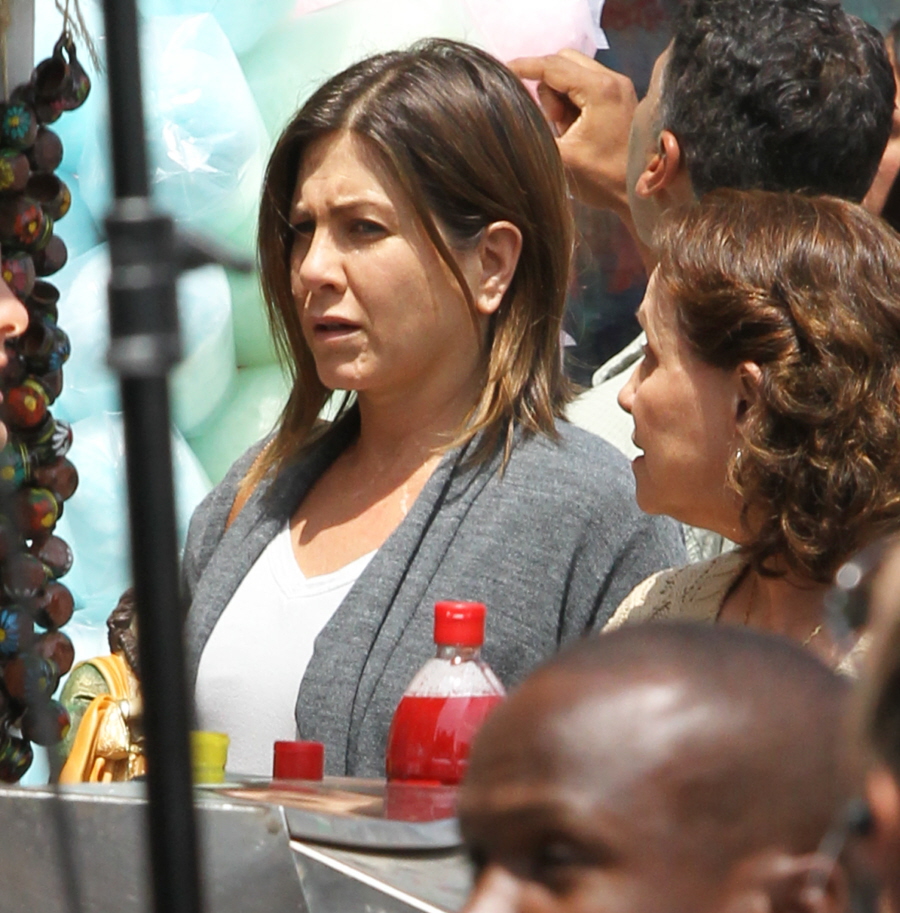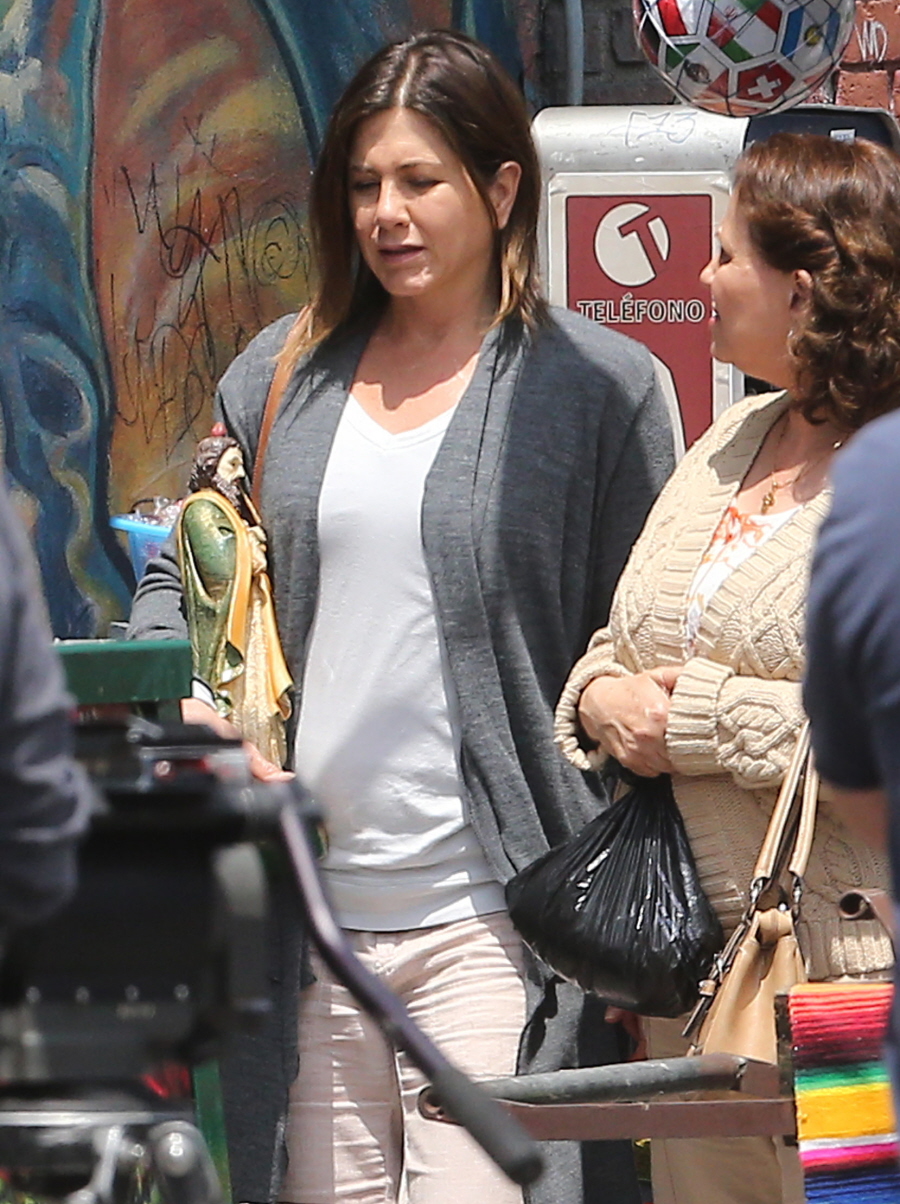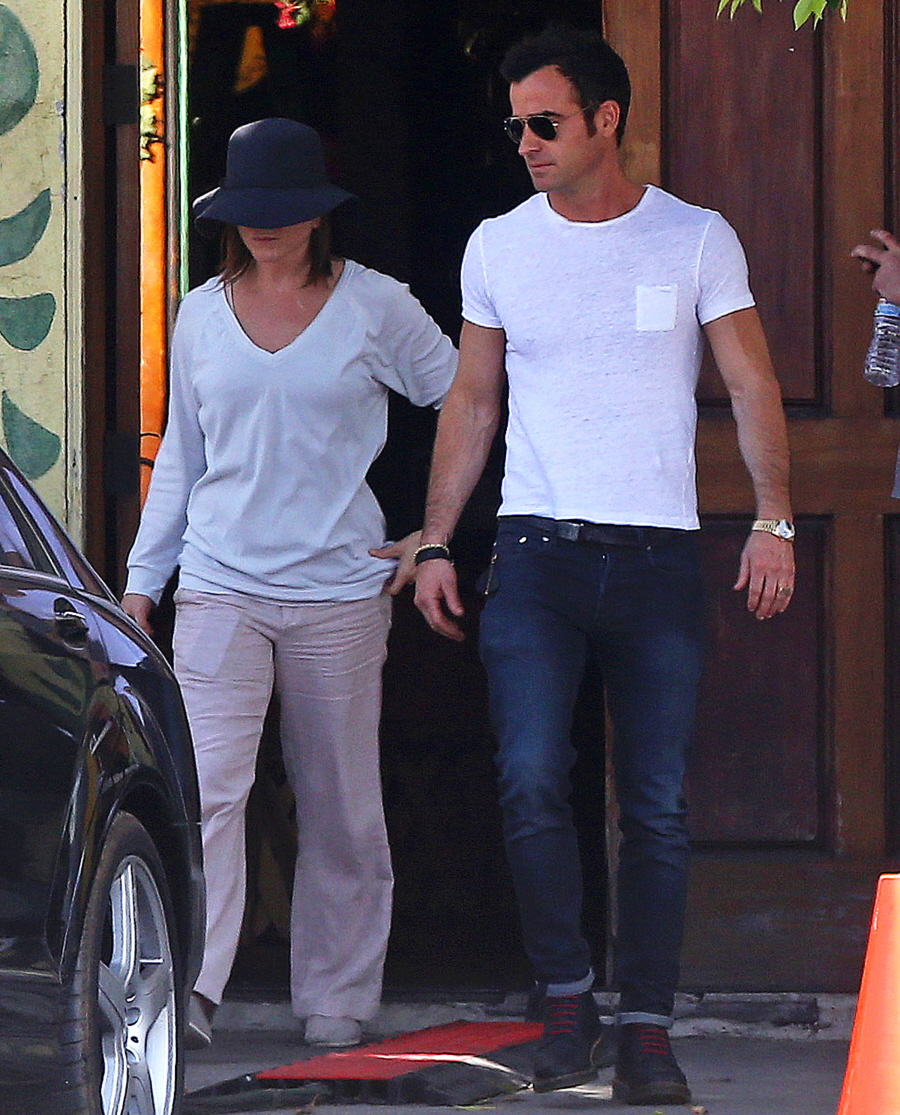 Photos courtesy of Fame/Flynet.