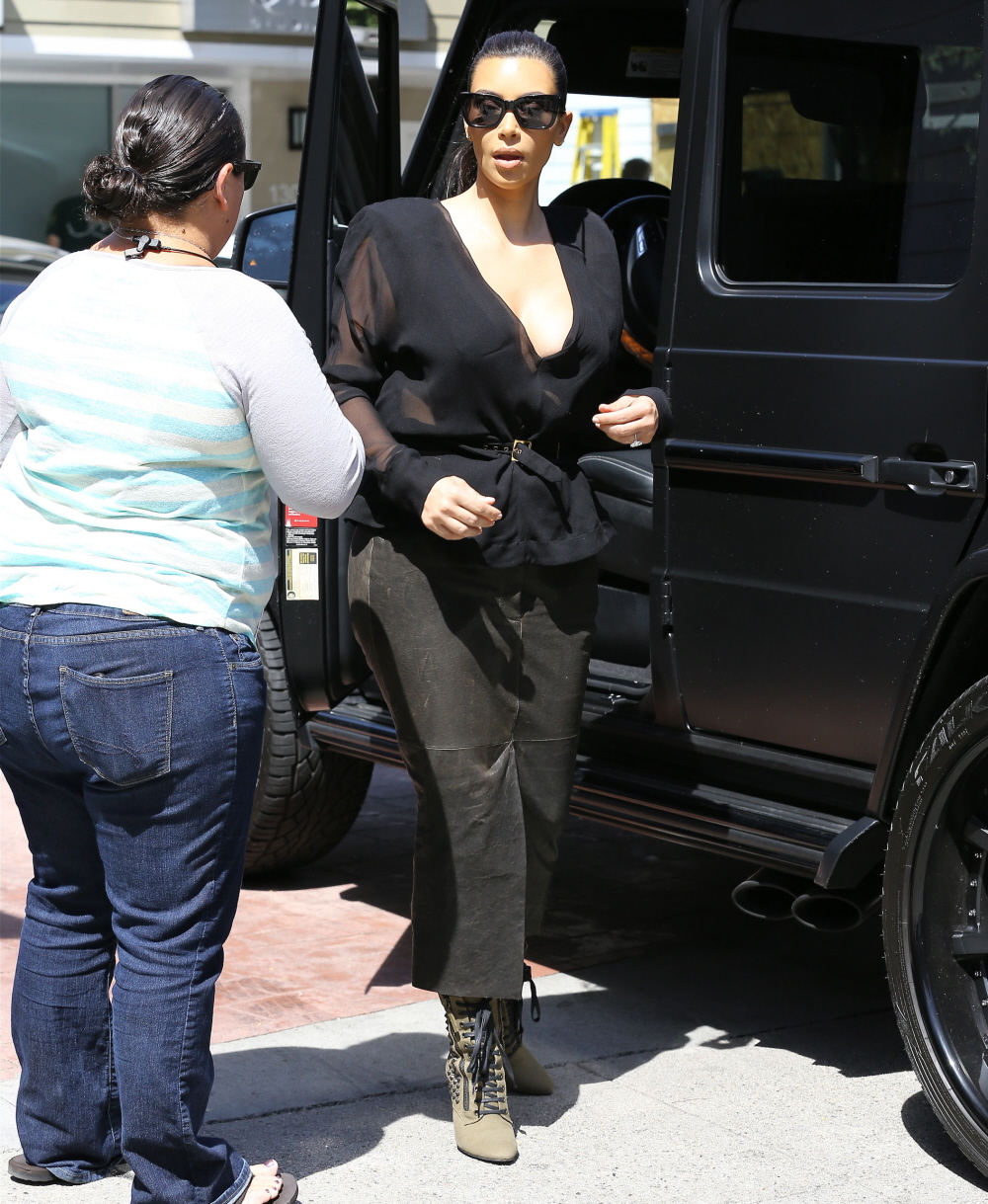 Here are some new photos of Kim Kardashian out and about in LA yesterday. If you think this outfit is one of the fuggest things you've ever seen, just wait until you see it from behind. Let's deconstruct: a half-sheer black blouse WITH A BELT. The blouse is unflattering and baggy, and it makes her look heavier. It also makes her boobs look super-fake, which I'm already sure they are. The belt is just awful. Then we get to the skirt – a weirdly dusty-looking grey leather that would make for a better club chair. And Kim's ass has stretched out the leather in the seat of the skirt so that the whole thing just looks grossly baggy. And then Kim finished it off with awful booties and "North" earrings. Girl, why can't you dress appropriately?
In other Kim news, she was spotted buying up multiple copies of her Vogue issue. It's weird that she was doing it at the last minute, right? The issue has been on the stands for weeks, and the Emma Stone cover will probably be on newsstands this week. She was filming for her reality show, but still… it doesn't make much sense.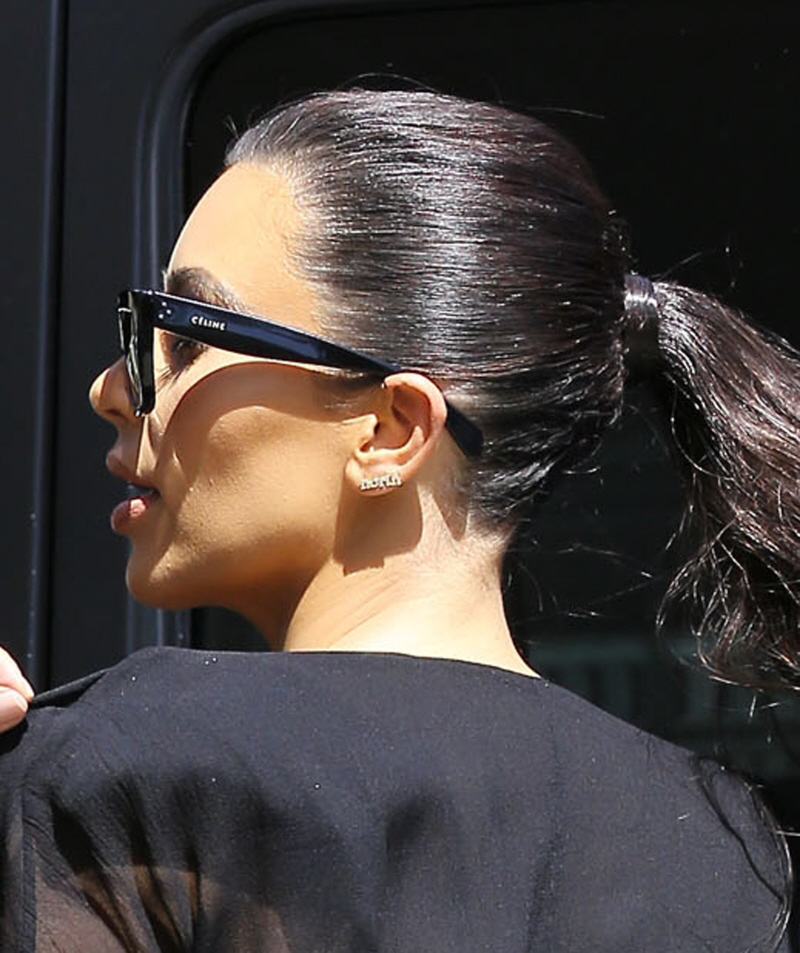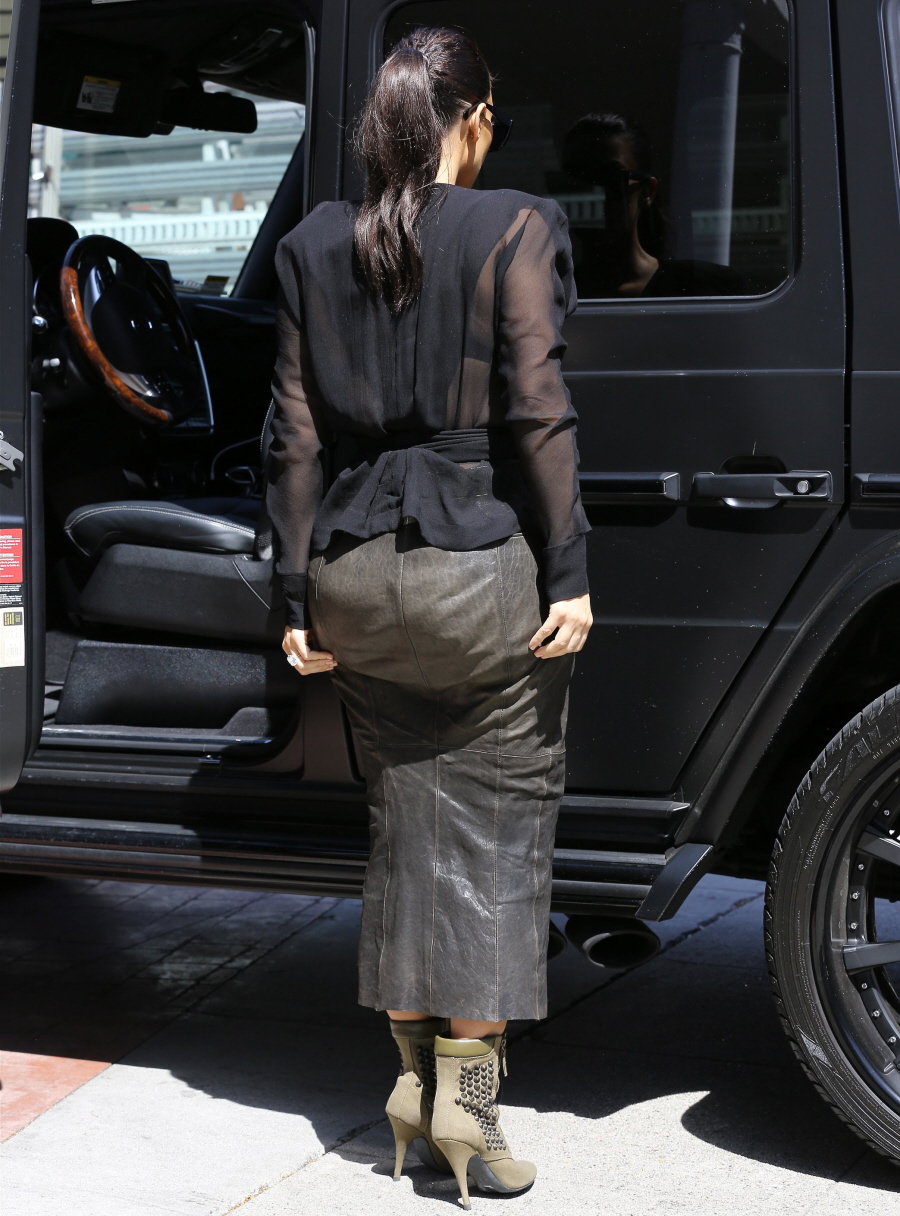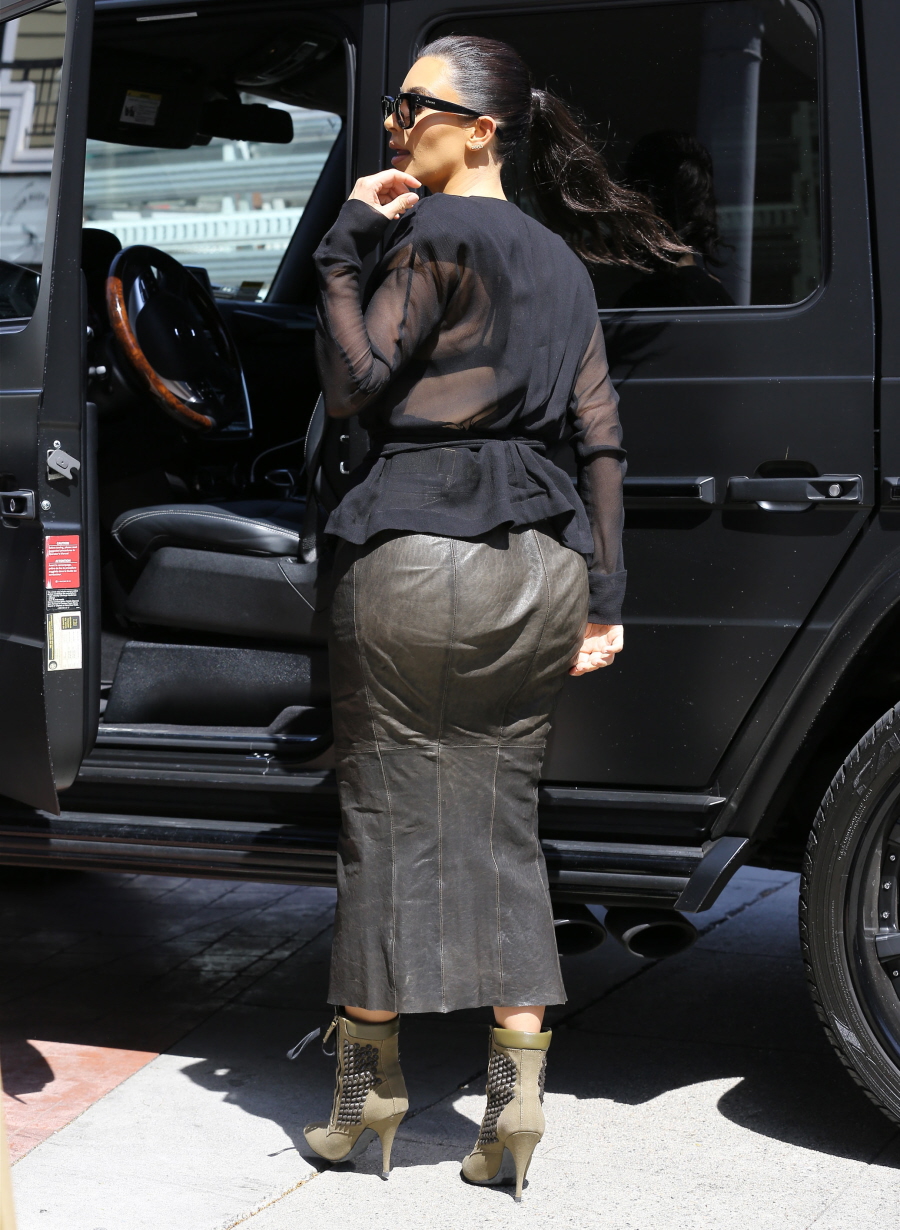 Photos courtesy of Fame/Flynet.