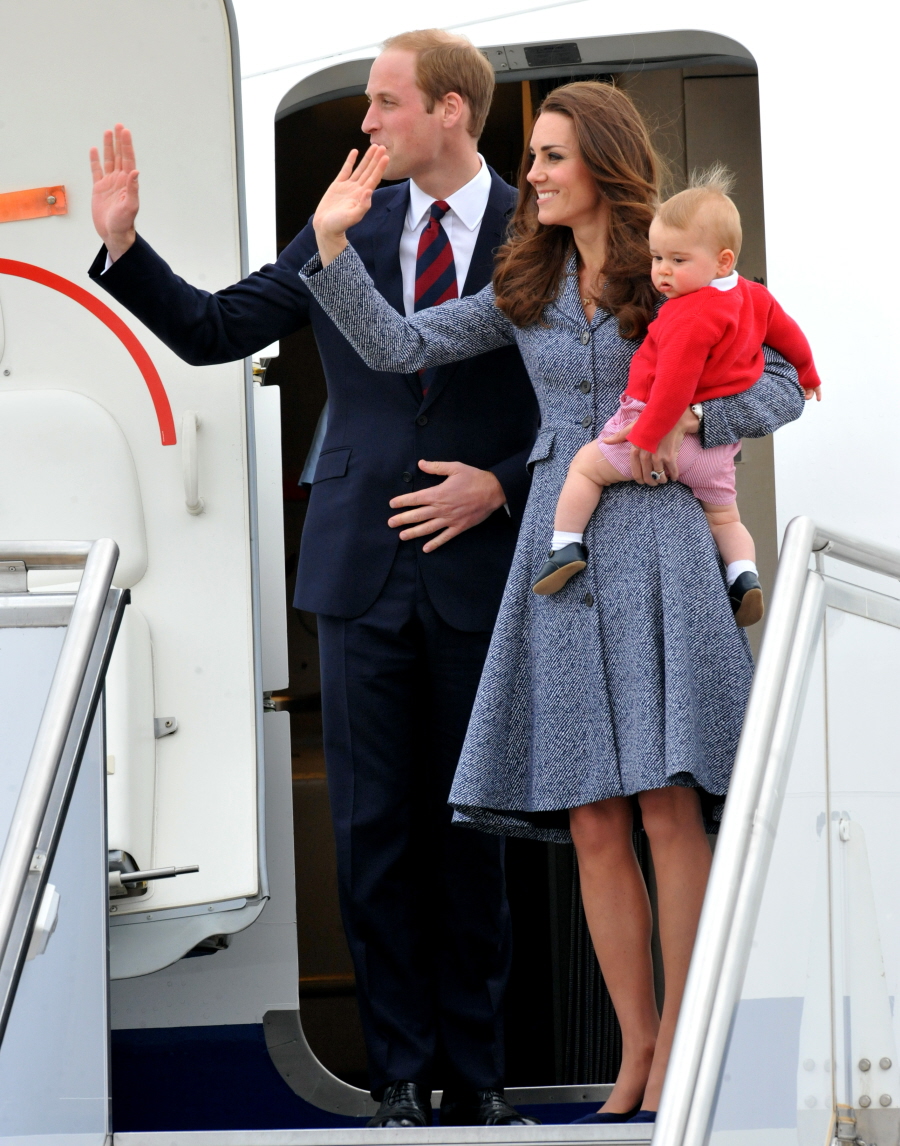 Duchess Kate, Prince William and Bruiser Prince George have left the building. Actually, they've left Australia after their quite enjoyable and fun Australian and New Zealand tour. These are some photos from their final events, the royal goodbye on the tarmac, plus a "surprise" visit to the Australian War Memorial in Canberra at dawn.
For the final goodbye, Kate did not wear a British designer or an Australian designer. Shock. This tweed coat is by Michael Kors! The Kors coat is described as "an indigo twill jacquard swing coat from the Spring 2014 collection." It costs £1,870. I like it! And not just because this is a rare occasion where she's wearing an American designer. I think it's a great way to do tweed, an underrated fabric. The royal family is very tweedy, but in an old-school way rather than a high-fashion way. I think Kate is trying to do tweed in a smart, fashionable way. I think the hat is sort of ridiculous though – it's SO small! It's like attaching a donut to your head.
As for the little Bruiser, Prince George put on his best "NOT IMPRESSED" face on the tarmac. Page Six also points out that on this week's Us Weekly cover, editors Photoshopped the Bruiser. Page Six says: "They enhanced Gorgeous George with emerald green eyes, rosier cheeks and stronger strawberry-blond-tinged hair and brows. The already adorable prince appears in multiple photos inside with darker brown eyes and paler cheeks." Wait… does George really have brown eyes? I bet they're hazel.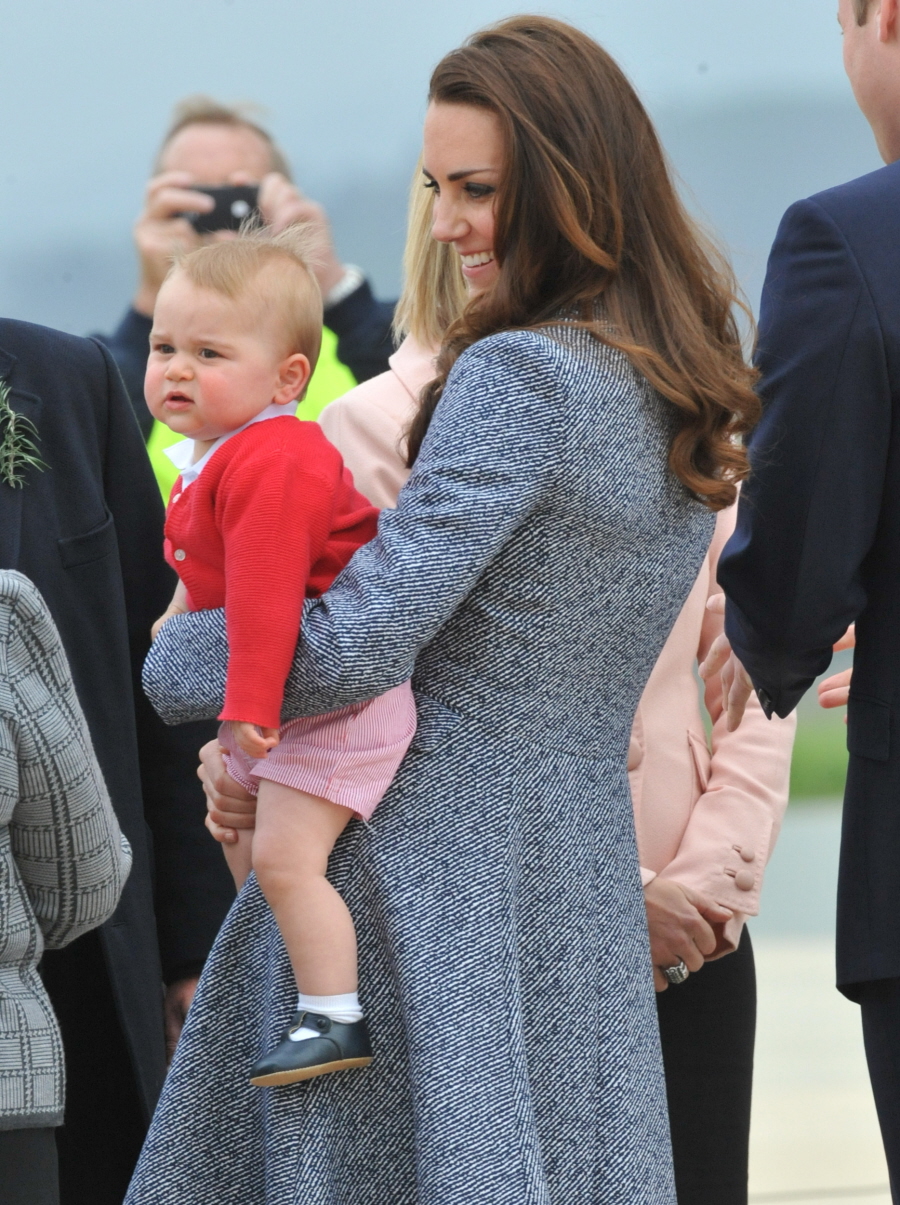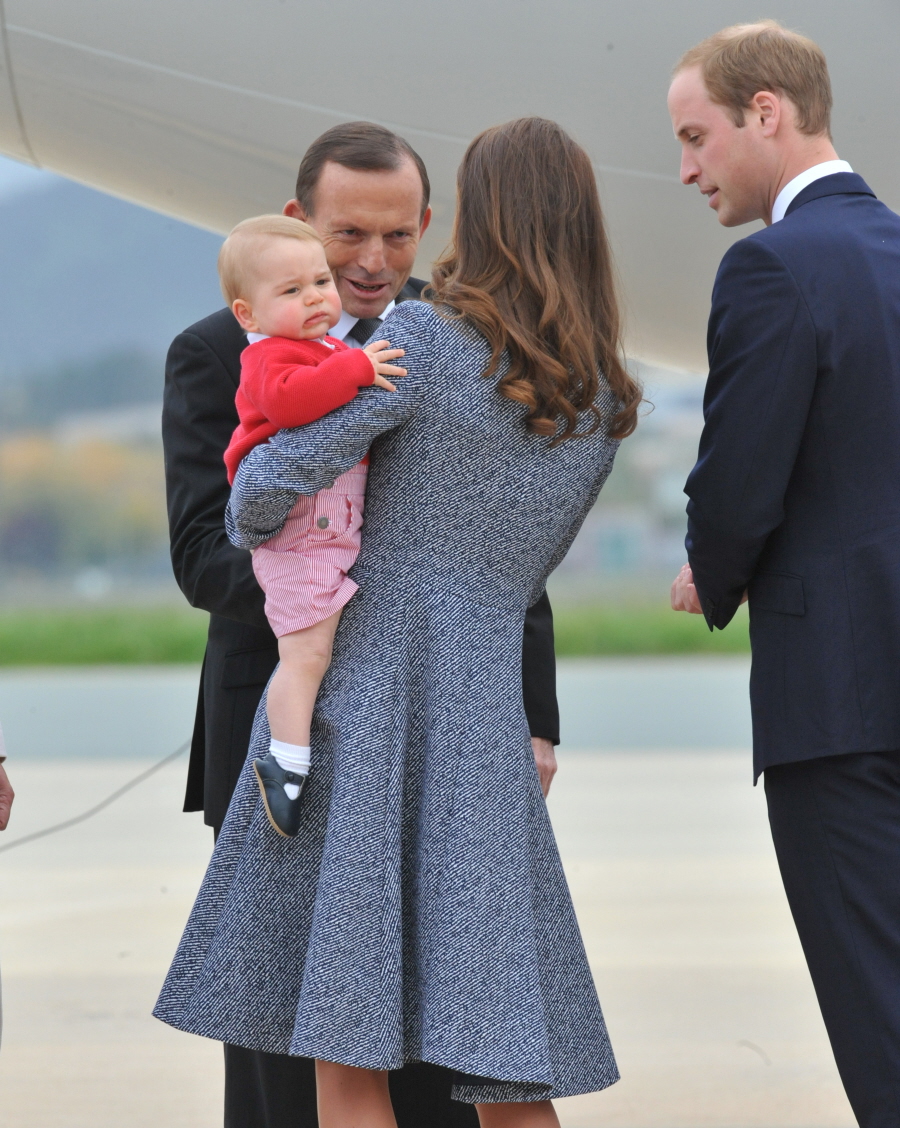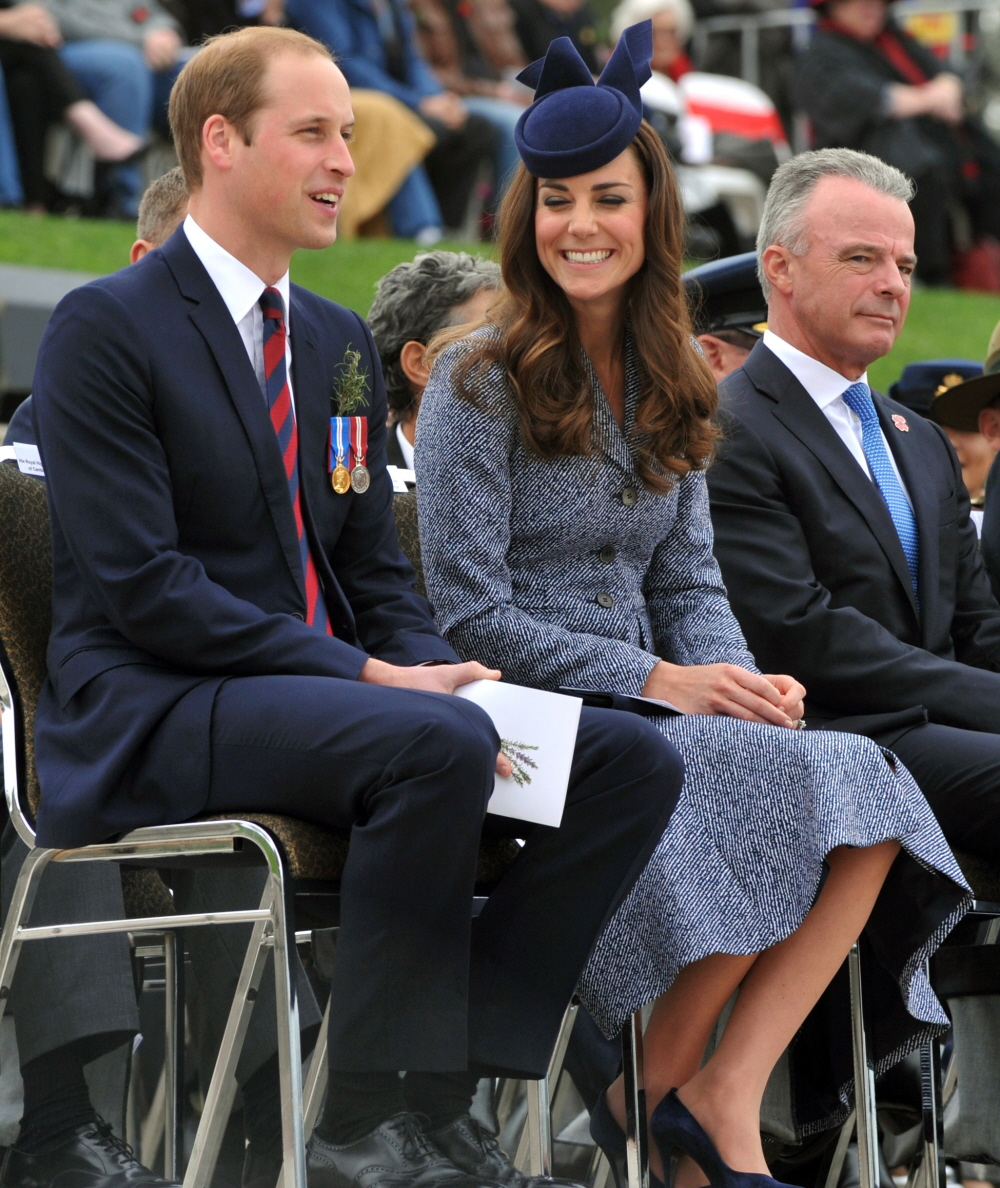 Photos courtesy of WENN.