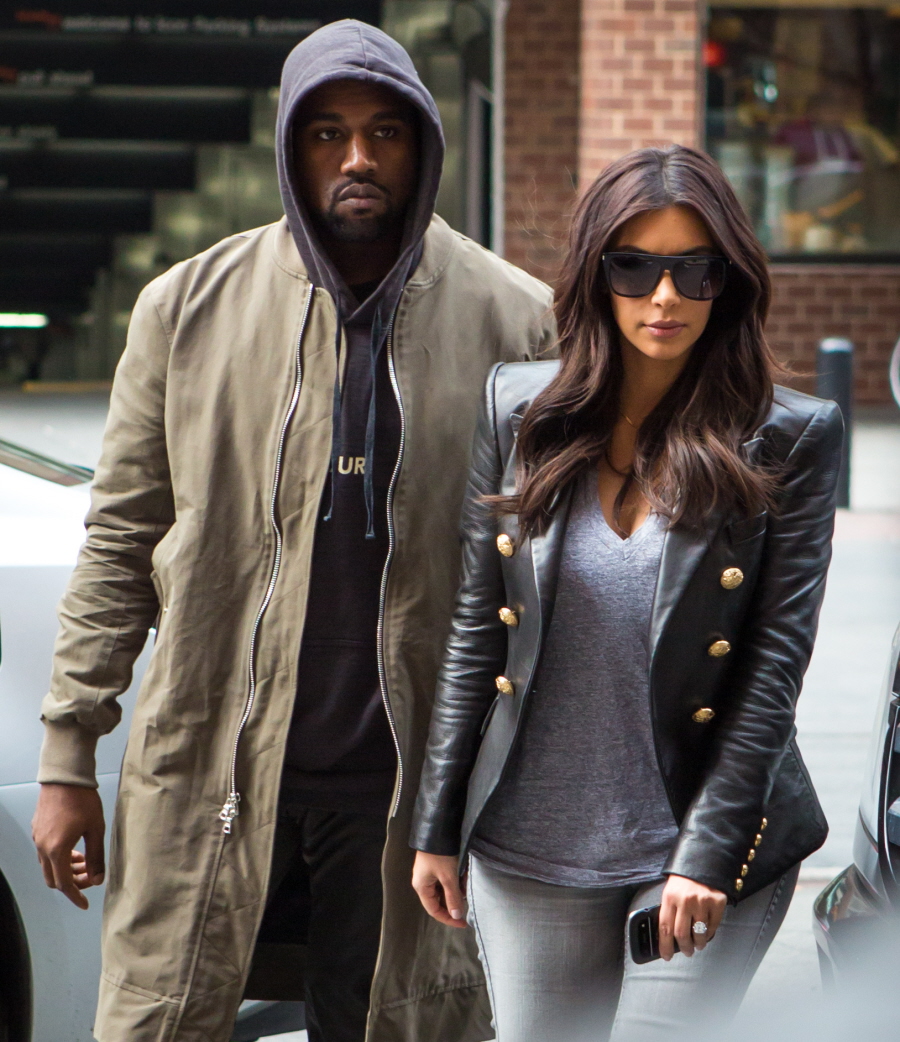 Some women, like Diane Kruger, have the rare ability to turn even cheap-looking clothing into something resembling couture. It's the way they wear the clothes, with insouciance and style, that makes everything look expensive and high-fashion. Kim Kardashian is not one of those women. She is another breed of fashionista – the kind of woman who can make couture look like it came from K-Mart. Kim's style has evolved since she's been with Kanye, but not always for the better. She's more label-conscious these days, often to the detriment of finding styles that flatter her short, voluptuous, hard-to-style body. My point? Kim will never be fashion-forward. She will never be a tastemaker. She is a follower, not a leader. But according to Kanye, Kim could be the next Coco Chanel!
Kanye West won't rest in his attempt to turn fiance Kim Kardashian into a fashion icon, RadarOnline.com can reveal.

"Kanye truly believes Kim can be the next Coco Chanel if she puts her mind to it," a source said.

According to the insider, Kardashian "has spent the past year quietly and secretly educating herself on the subject of ultra-high fashion at Kanye's behest."

Although voluptuous Kardashian was once known for her more down market looks and line for SEARS with her sisters, since hooking up with West, she's become a designer fashion hound. And in a major coup, the couple just appeared together on the cover of Vogue! West, a notorious trendsetter and clotheshorse, is now obsessed with making Kardashian the most fashionable celebrity in the world, the source added.

"Kim began her education with extensive sit-downs with the design brain trust at Rodante, because Kim wants to evolve to the next level in terms of classiness and taste and luxury.

"Kanye wants her to focus on becoming a true luxury brand that defines a generation, like famed French fashion designer Coco Chanel — that's who she is trying to become and that's who Kanye wants her to become," the source said.

In that spirit, Kardashian channeled the late fashion icon Audrey Hepburn for an April 15 fashion shoot in which the reality TV beauty sported a demure look with faux bangs, a black turtleneck sweater, cropped pants, and black flats.

"Kim is open to trying new looks and Kanye couldn't be prouder," the source said. "The goal is to become a billion dollar couple, and they are on their way."
While I do believe Kanye studies fashion religiously, he's got to understand that invoking the name "Coco Chanel" actually MEANS SOMETHING. And invoking Coco's name in any way involving Kim Kardashian is just a recipe for g—damn disaster. Coco was chic, she was tall and slim and she revolutionized the way women wore clothes, how they saw themselves and what kind of empire could be built in the fashion industry. By comparison, Kim is just a woman with a big ass who manages to find some of the most unflattering clothes out there. So, yes, I believe this story because I could totally imagine Kanye telling Kim she could be the next Coco Chanel.
Oh, and TMZ says that Kim and Kanye are going to do a low-key private wedding ceremony this week ahead of their big Parisian blow-out in May. This is just what I said last week – they only need the marriage to be legal in America, it doesn't matter what the laws are in France.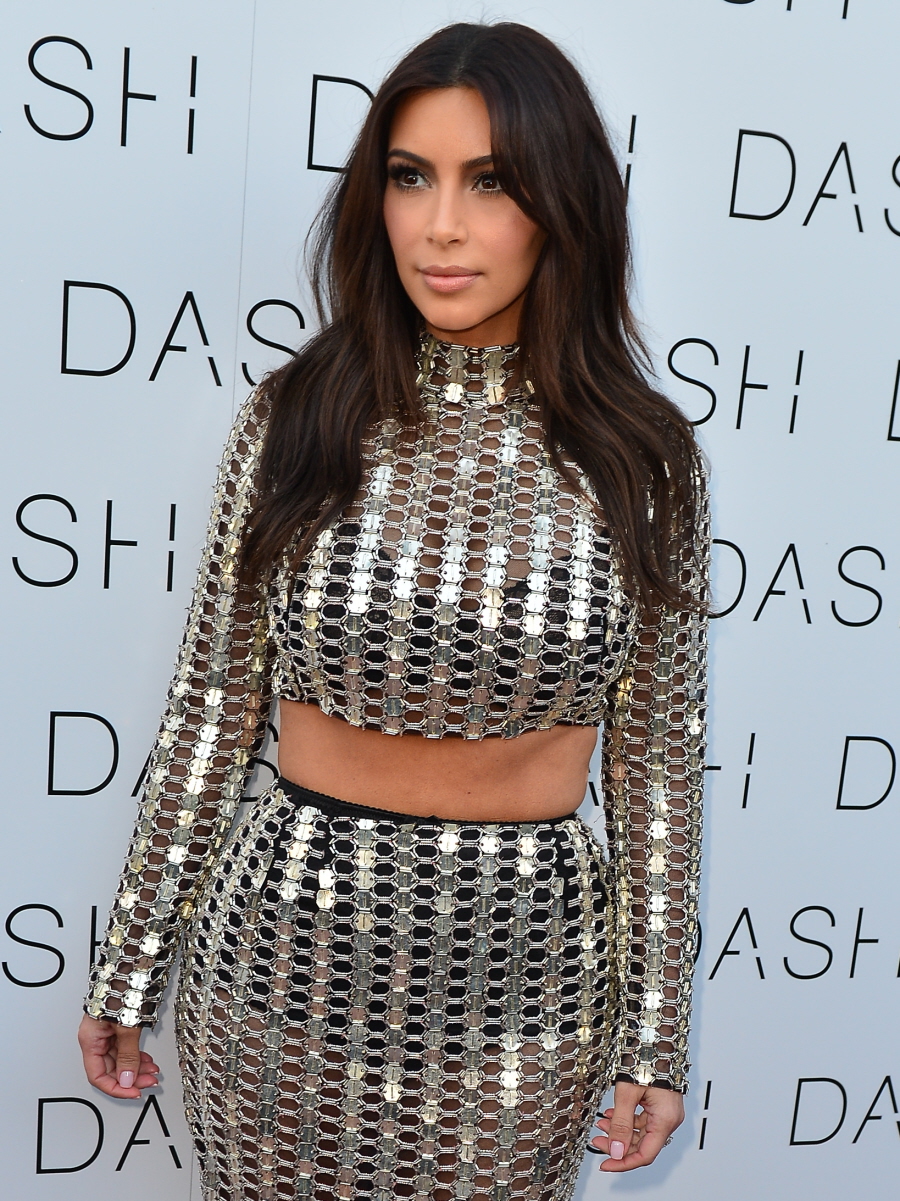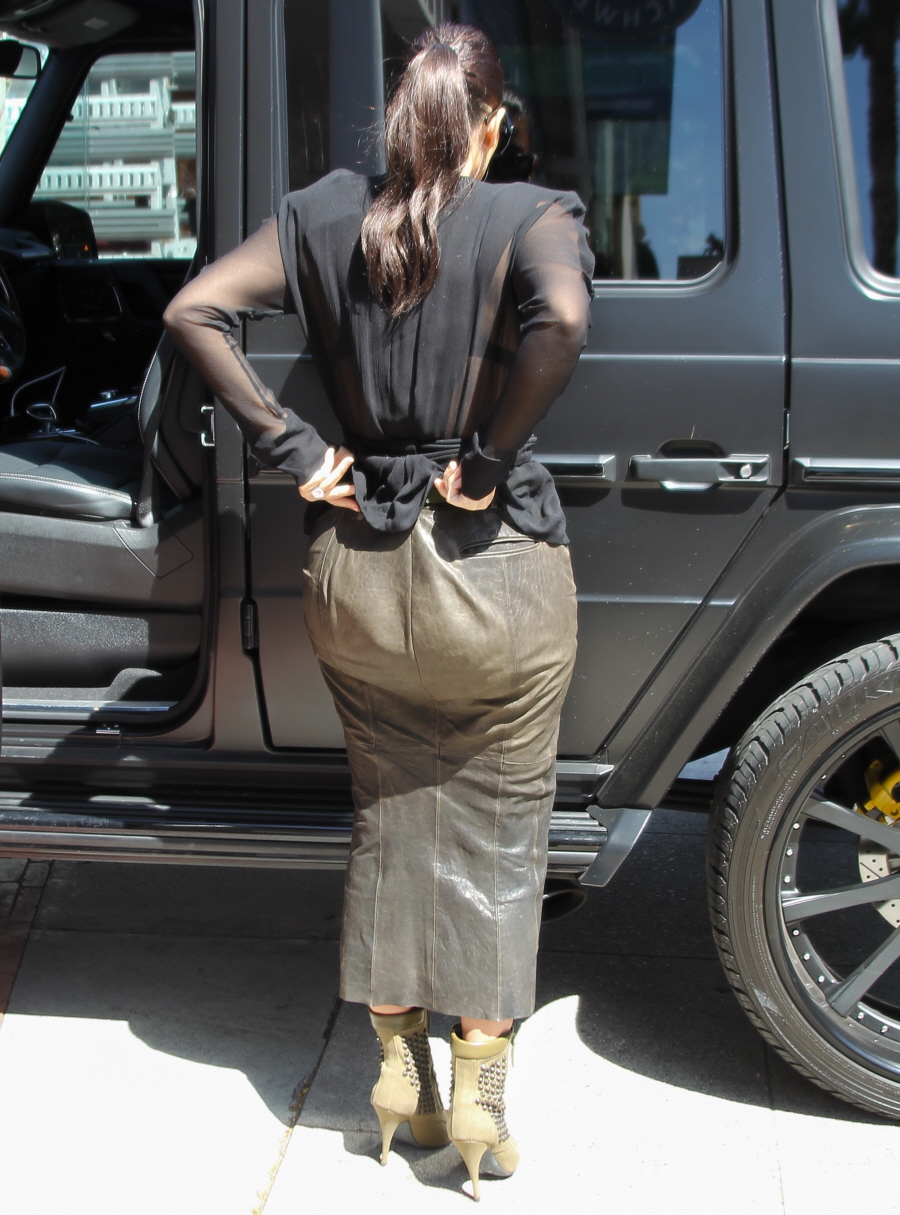 Photos courtesy of WENN.