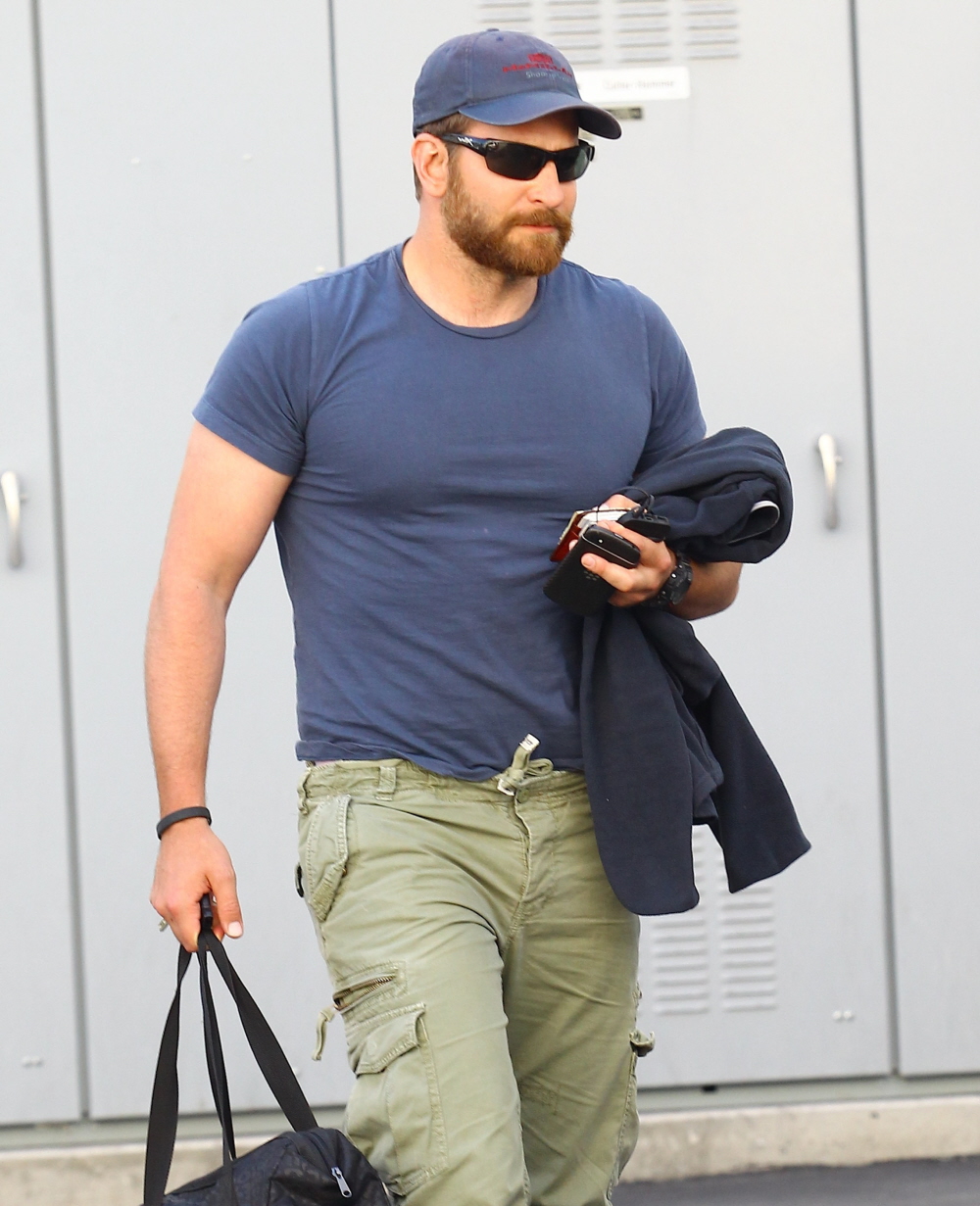 Can you believe that this is Bradley Cooper? I'll admit, I thought the photo agency had mislabeled these photos. I thought this was probably the ex-military dude who is training Bradley Cooper. But no, this is actually Bradley. Bradley was spotted yesterday in Beverly Hills, carrying an ominous bag and hiding his angular face under a thick beard and glasses. Totally transformed.
So why the transformation? Bradley is playing Navy SEAL Chris Kyle in the film American Sniper. Kyle had more than 150 confirmed kills during his career as a sniper. Bradley's friend and costar in the film, Eric Close, told E! News that Bradley "put on like 40 pounds…He's really been working hard. He looks great. He's really taken on this character…He really takes this story personally and wants to do an honorable job for Chris' memory and for his family."
So… would you hit it? Personally, I've never been into Bradley as an actor or as a "hot guy." I think he plays versions of the same a—hole in most of his films and looks-wise, he's just not my type. But I might be able to get on board with Beefy, Bearded Bradley. Maybe.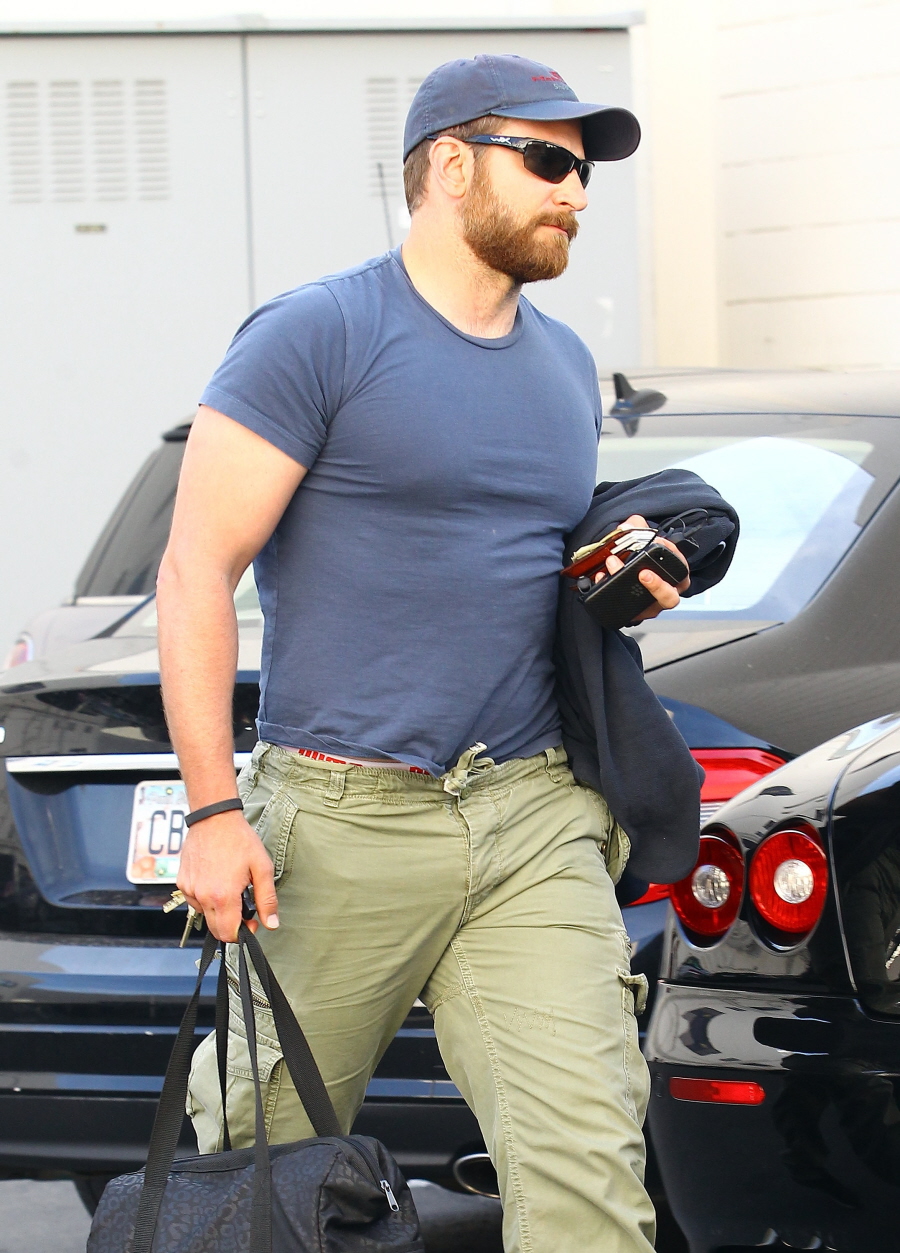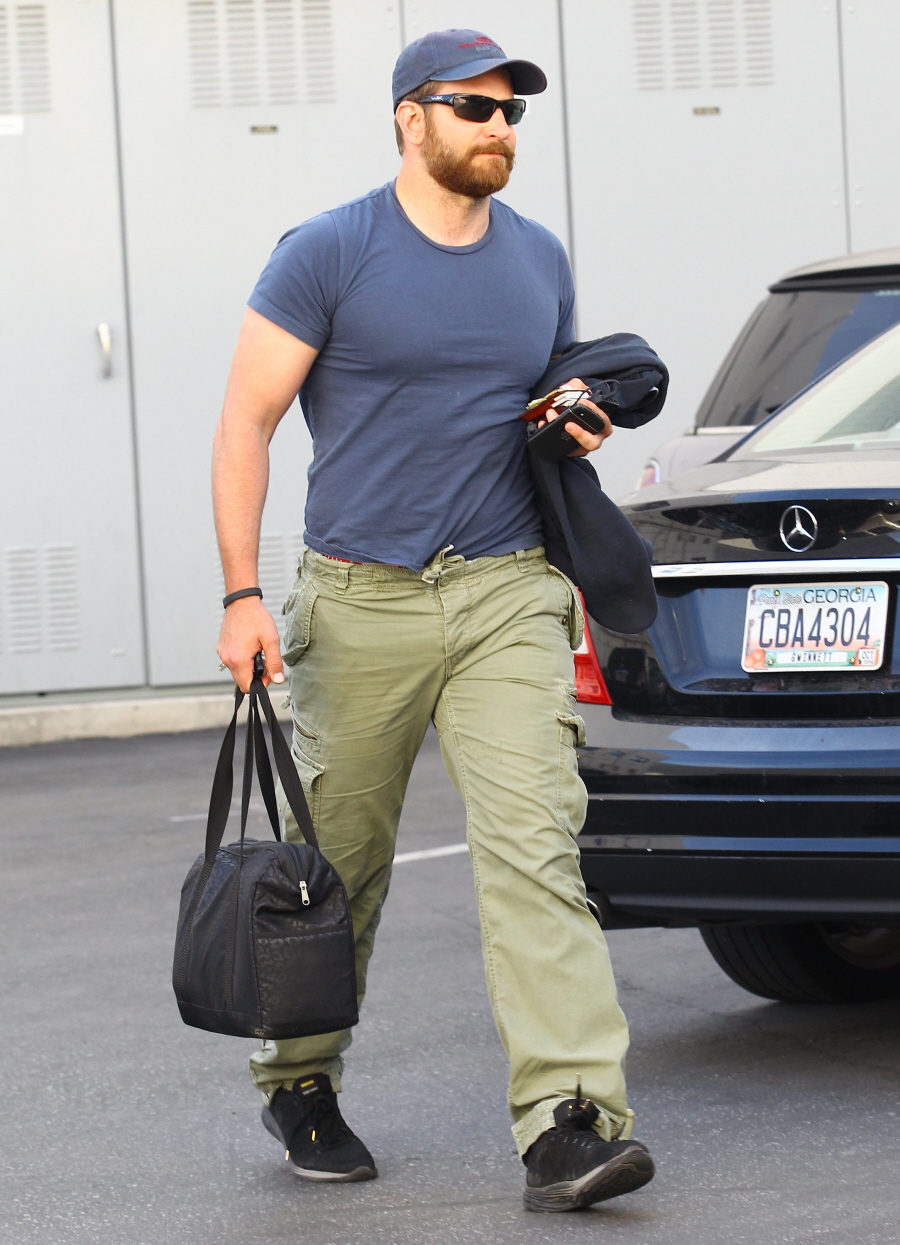 Photos courtesy of Fame/Flynet.