Here are some photos of Prince William and Harry leaving Rendezvous (a rib joint) in Memphis last night. We had some of the photos of Harry in Miami earlier today – he was in Miami for several days, partying with Guy Pelly (the groom) at a sort of bachelor party thing. They went clubbing, ate a lot of good food and Harry nuzzled a brunette. William was not in Miami for the bachelor party – he flew in separately via Chicago's O'Hare Airport. People Mag says William grabbed a bit to eat during his layover in Chicago – he got chicken nachos from Hub 51 and chicken wings from RJ Grunts. Here's more about the rib-joint rehearsal dinner:
Welcome to the South! Prince William, wearing jeans and a flannel shirt, and Prince Harry, wearing a blue dress shirt, arrived separately (but simultaneously) at the Rendezvous restaurant in Memphis, Tenn., around 8:30 p.m. CST Thursday. They entered from the back entrance, and they had a deco limo in front to trick people.

The brothers are in town to attend nightclub owner Guy Pelly's wedding to Holiday Inn heiress Lizzy Wilson, which will reportedly take place at Memphis Hunt & Polo Club Saturday.

When the Windsors first arrived at Rendezvous, there were several British people—some who live in Memphis—along with some visiting Australians who came simply to try and get a peek at the royals. The venue was slightly atypical for the duo. For example, the most expensive item on the menu is about $20, and the restaurant doesn't serve desserts. Plus, Rendezvous doesn't offer valet service. Pelly and Wilson's private party was held upstairs, and it was gated off to keep gawkers at bay.

The bride and groom chose the restaurant because Wilson's family "comes there all the time," a source tells E! News. Around 9:51 p.m., Prince Harry was "at the top of the stairs chatting with people who were drinking beers." According to the source, "The upstairs was packed. Harry was talking to four or five guys. They were really happy and laughing. It seemed like they were having a fun party."

Despite recently splitting with Cressida Bonas, Prince Harry "was in a really good mood," the source says. "And the guys he was around including himself were smiling really big and laughing pretty hard."

"The party was really casual and busy," the source adds. "There wasn't a lot of empty space upstairs."
Sounds like a nice time. So… Lizzy Wilson is American? Let me see… Wilson is the "Holiday Inn hotel heiress." The princes' close friend is marrying the Holiday Inn heiress?!!? OMG.
As for Harry and his situation with the ladies… The Daily Star says one of the women in the wedding party is Katie Cassidy (daughter of David Cassidy). Interesting. And then Vanity Fair had this interesting tidbit about Harry's ex, Cressida Bonas:
While Prince Harry has been partying it up in Miami for best pal Guy Pelly's bachelor party, Cressida Bonas has been nursing a broken heart at home. Cressida was due to be attending the society wedding of Pelly and heiress Lizzie Wilson in Memphis this weekend, but she has pulled out, after splitting from Harry. She is believed to have ended her two-year-long romance with the Prince last week, but that doesn't mean she's not taking the split badly.

According to sources, Cressida, who is currently working for a marketing company in London's Soho, has been given compassionate leave from work, while she gets over the break up. She was photographed earlier this week looking tired and drawn as she made her way to the office, and hasn't been seen since then.

"Cressida can't stand the fact that everywhere she goes, someone takes a picture of her on their smartphone especially when she is feeling down," says a friend. "She has been told it's O.K. for her to take some time off work."
See, that's what I never really understood about the breakup quotes dealing with Cressida's "career." She works as a glorified personal assistant, one of many menial but breezy jobs given to the well-connected aristocracy. It's not a "career" – it's a place-holder job until she marries someone rich and well-connected. And her career is really not that bustling if she can take loads of time off to A) vacation with Prince Harry at the drop of a hat and B) take time off suddenly when she and Harry break up.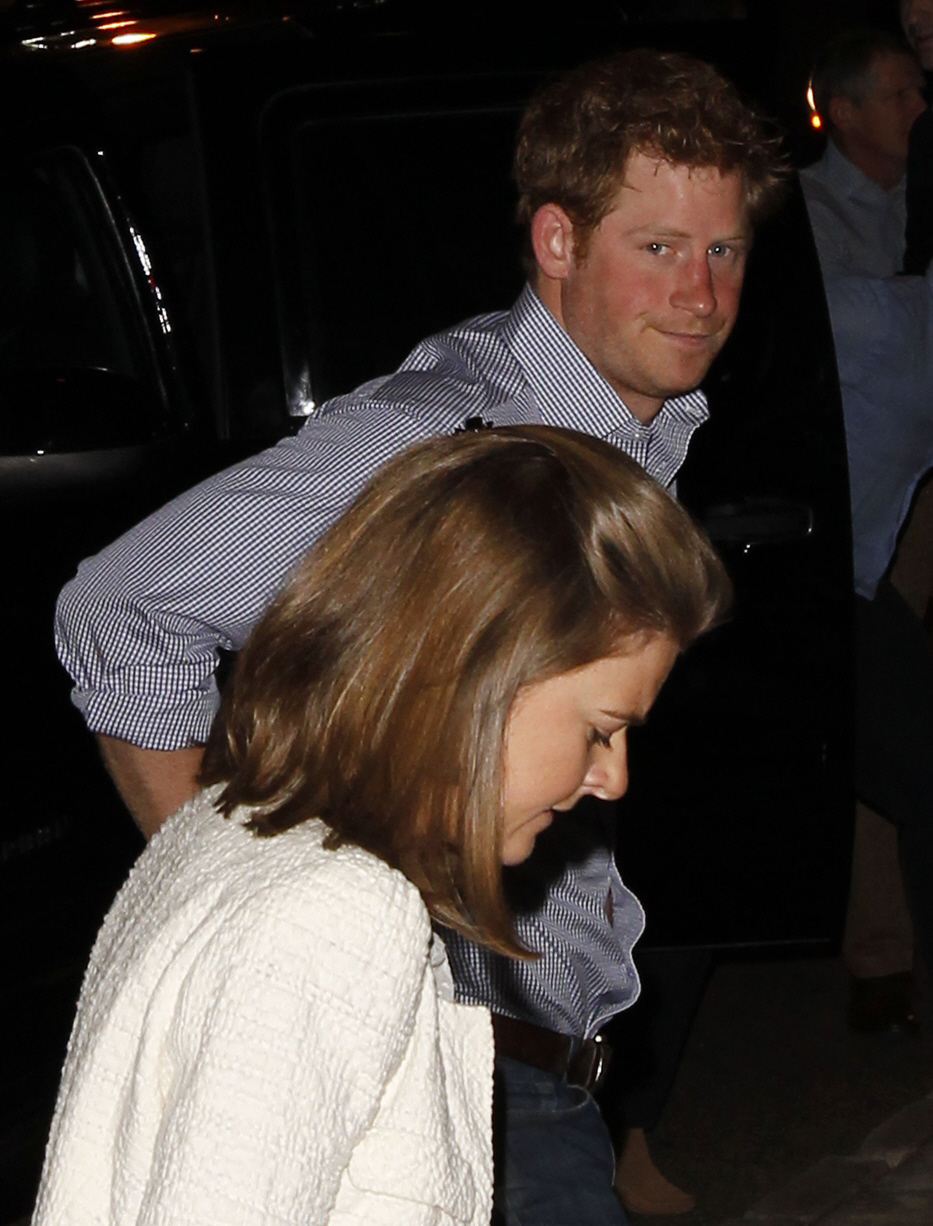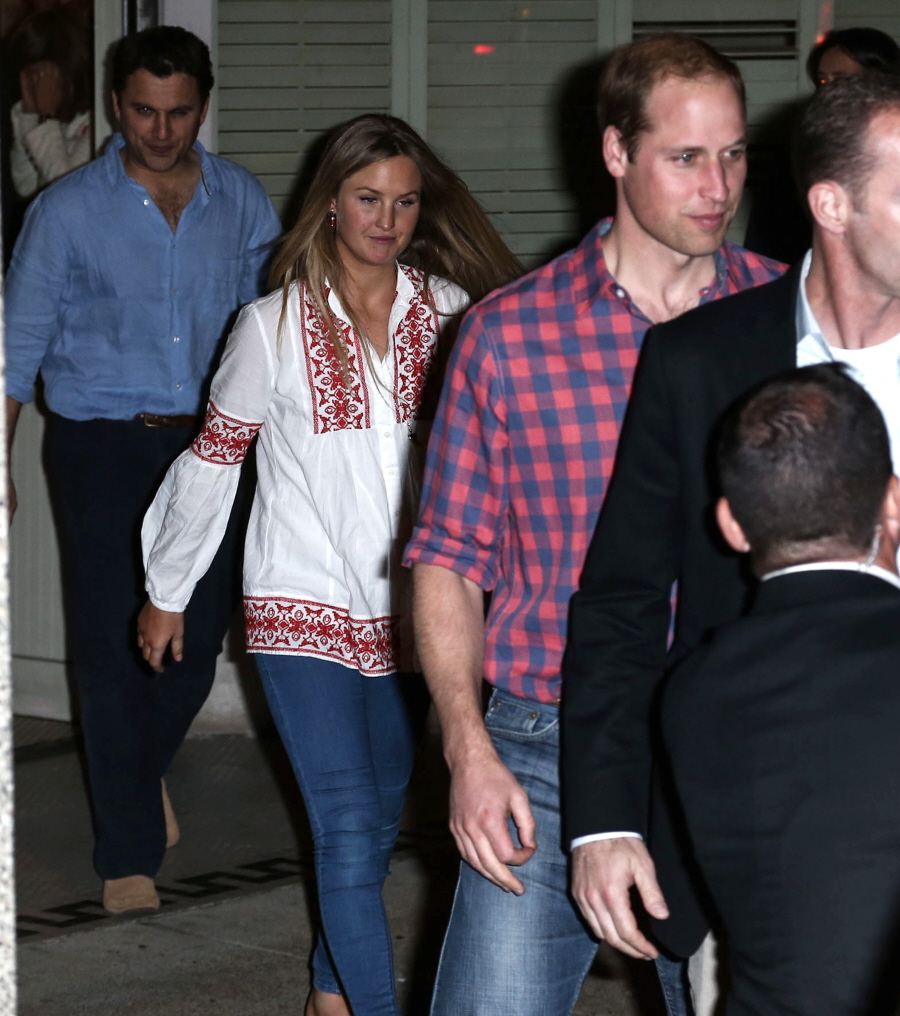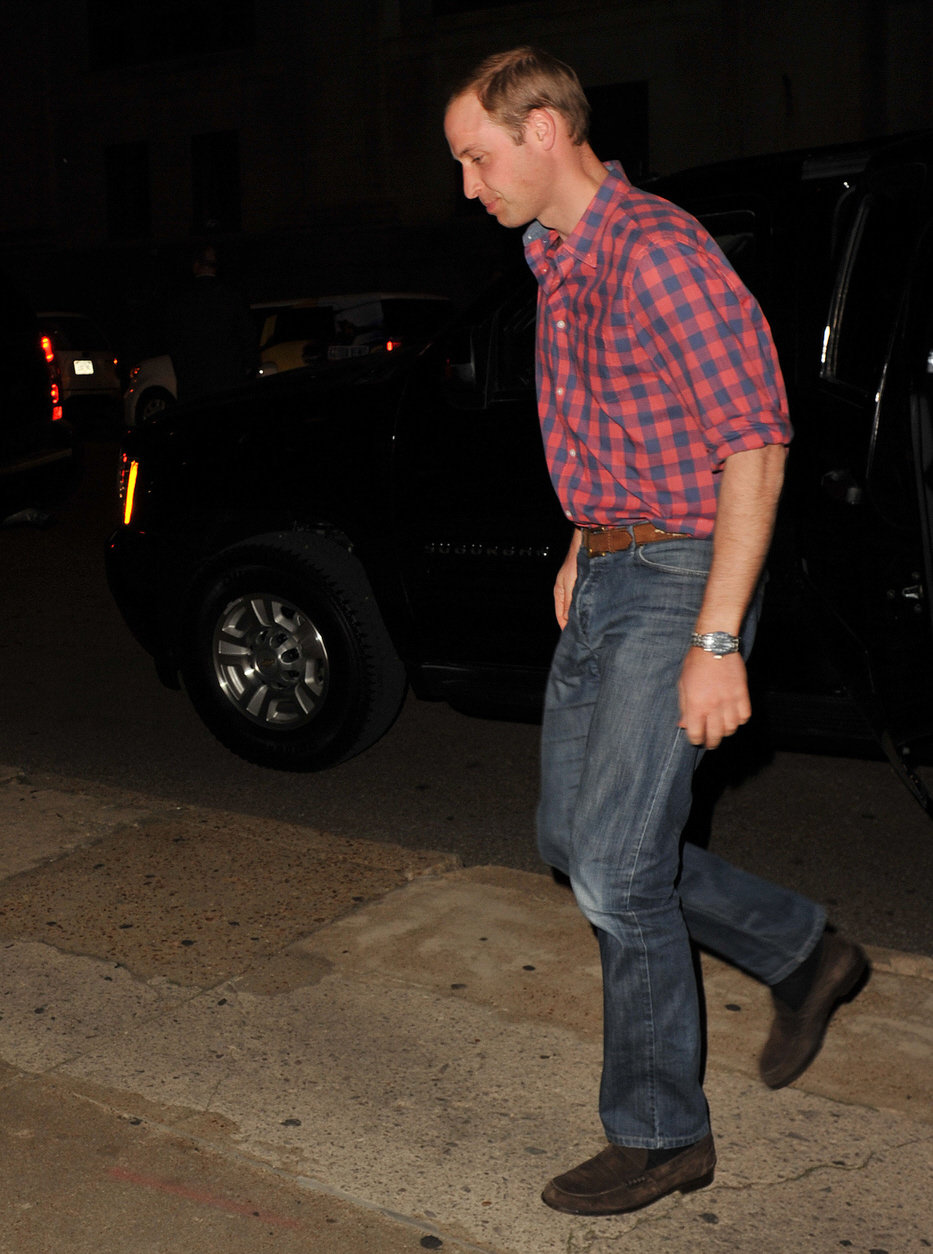 Photos courtesy of Fame/Flynet and Pacific Coast News.