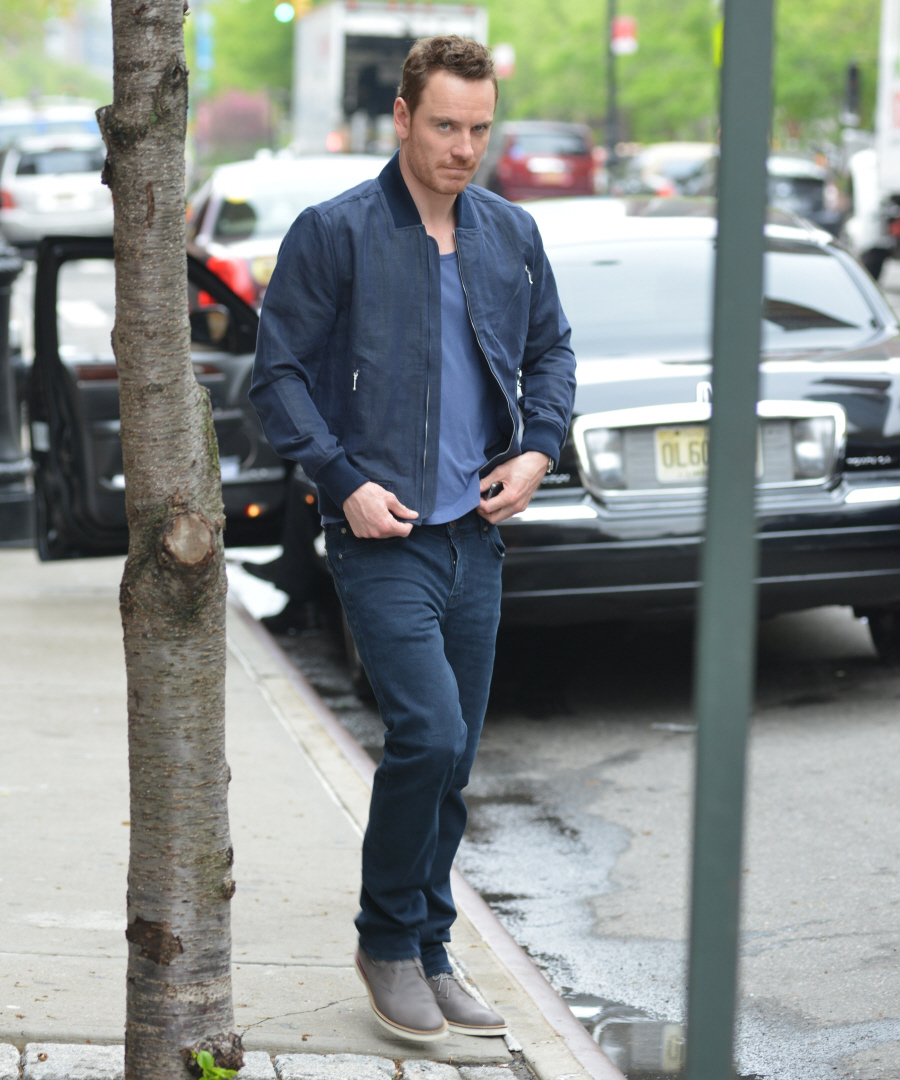 Here are some photos of Michael Fassbender out and about in NYC this weekend. I'm including some pap shots of Fassy leaving his hotel, plus a couple from the X-Men premiere. I think he looks better in the pap shots, although I really don't like button-fly jeans. Those jeans look like they're from the '90s too. So dated. Anyway, we haven't heard much about Fassy's love life lately, not since he was reportedly snogging Naomi Campbell last month. Is that still happening? I kind of doubt it, but you never know. Allegedly, Fassy was talking about what he likes in a woman with The Sun:
Michael Fassbender was most recently linked to supermodel Naomi Campbell, who is renowned for being a hot head. It seems her lively personality could have been one of the reasons she appealed to Michael.

"Everybody would rather a feisty woman, no? You don't want a wallflower, you want life and passion and opinion," he is quoted as saying by British newspaper The Sun.

The star insists he should be allowed to do whatever he wants in his downtime, as long as it never interferes with his work.

"If you love the work and are passionate about storytelling then you will always be professional and dedicated on set at any time," he explained. "But what you do off the set… well, as long as you are prepared and respectful, you can have some fun."
He's probably telling the truth. Zoe Kravitz was feisty. Nicole Beharie was… well, I don't know enough about her personality to call her "feisty," but she seems to be a pretty cool woman. And Naomi Campbell has taken "feisty" to a whole new level. So, if you want to get with Fassy, I guess you have to have some 'tude and passion and maybe a little bit of crazy.
Also – Fassy confirmed that he's on board for the sequel to Prometheus. God. I hope that never gets off the ground. Prometheus sucked so hard.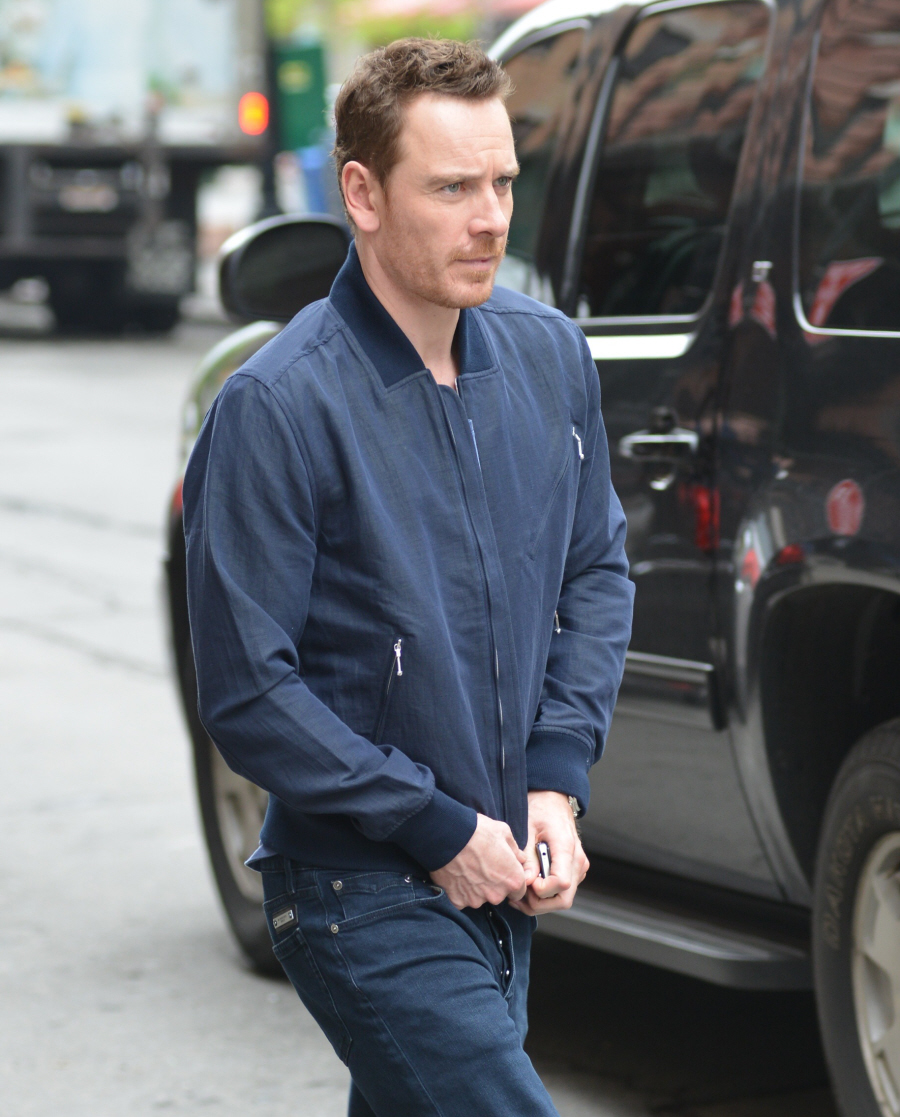 Photos courtesy of WENN.