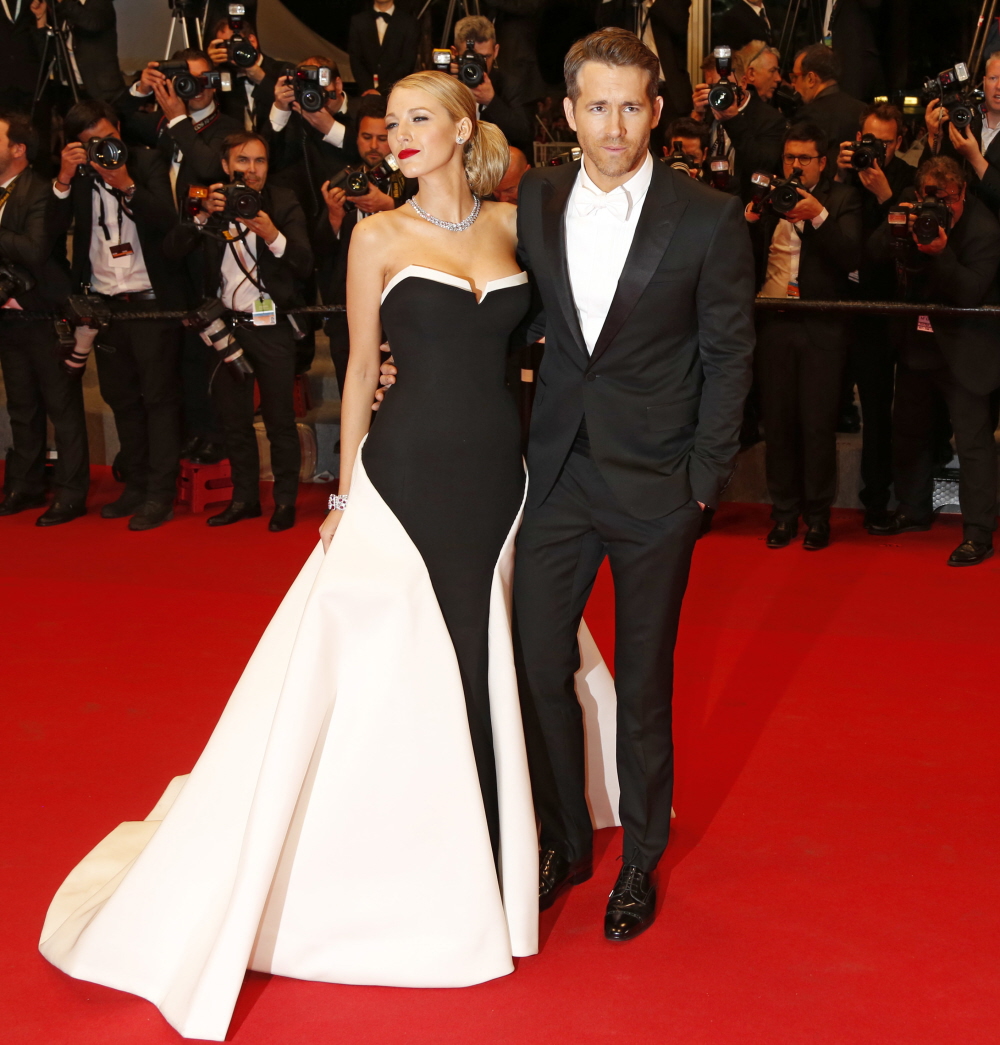 Do you think Blake Lively made Ryan Reynolds practice posing with her at home, in front of a mirror? That's something I'd like to know. Like, did she go through photos of Brangelina, the Beckhams and Tom Brady and Gisele and did Blake show those photos to Ryan? Anyway, Ryan's Cannes experience was a total bust. His turn in Atom Egoyan's The Captive was largely slammed, but to be fair to Ryan, I think most critics hated the film overall, not just his performance. According to multiple reports, critics and audiences even booed Ryan. OUCH. So is it any wonder that Ryan chose not to attend the Cannes afterparty?
Sad Ryan Reynolds! The actor attended the premiere for his latest movie The Captive at the Cannes film festival on Friday, May 16, but after a disastrous screening, he was a no-show for the film's afterparty, a source tell Us Weekly. The move came fresh off of Reynold's latest thriller getting not-so great reviews. Variety reviewed the film as "a ludicrous abduction thriller that finds a once-great filmmaker slipping into previously unentered realms of self-parody," adding the film "was greeted with a smattering of boos" during the Cannes screening.

The 37-year-old and his wife Blake Lively, who stunned at the premiere in a Gucci strapless gown, instead opted for a "low-key late-night snack," the source says.

The couple were spotted at Hotel Martinez terrace restaurant around 1 A.M., while the rest of The Captive cast attended the afterparty. A source tells Us: "Ryan definitely seemed a little on edge. Wouldn't be surprised if he skipped out on his party because the film is getting terrible reviews."

Reynolds "seemed preoccupied on his cell phone" while the duo dined at the restaurant but was still "really affectionate" with Lively, the source adds.

"[It] looked like Blake was trying to cheer him up a few times … she rubbed his arm like she was consoling him and kept whispering in his ear," the source continues. "At one point, Ryan smiled … and leaned into her for a kiss on the lips."
Poor Ryan. Poor Blake. She thought she was signing onto a fixer-upper, a would-be A-list actor who just needed a fashion-plate wife on his arm to help his films. But as it turns out, Ryan just has some really bad luck picking projects. Maybe Ryan needs to sit down with his team and rethink this thing. Maybe Blake needs to join in at that meeting. He just needs to stop thinking that he's going to be Channing Tatum or Leonardo DiCaprio. But he could be a solid supporting and ensemble player with a great career, if only he would pick those projects.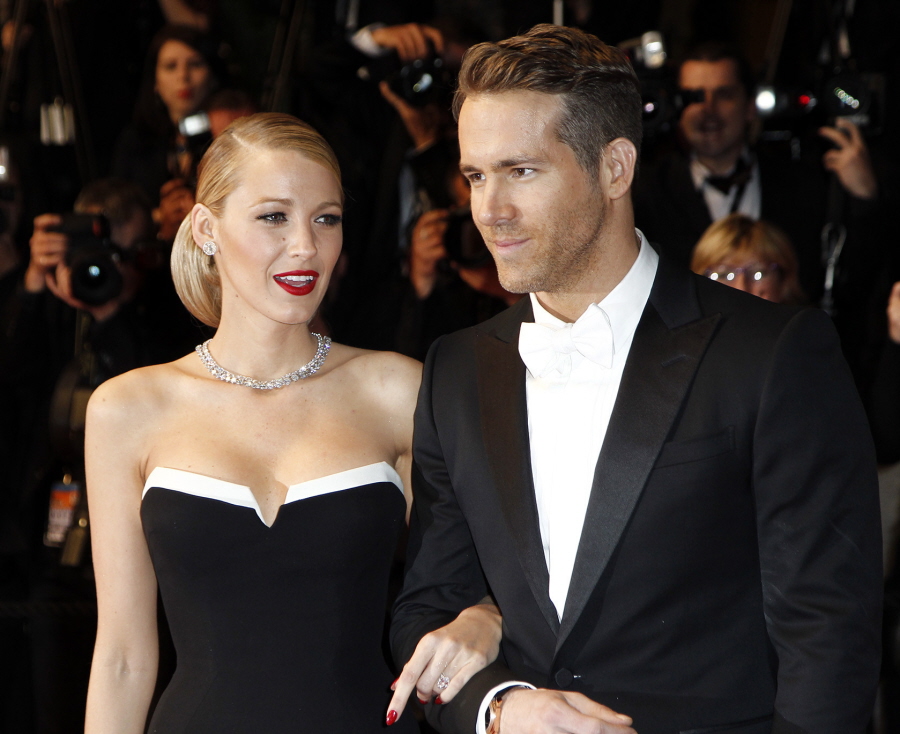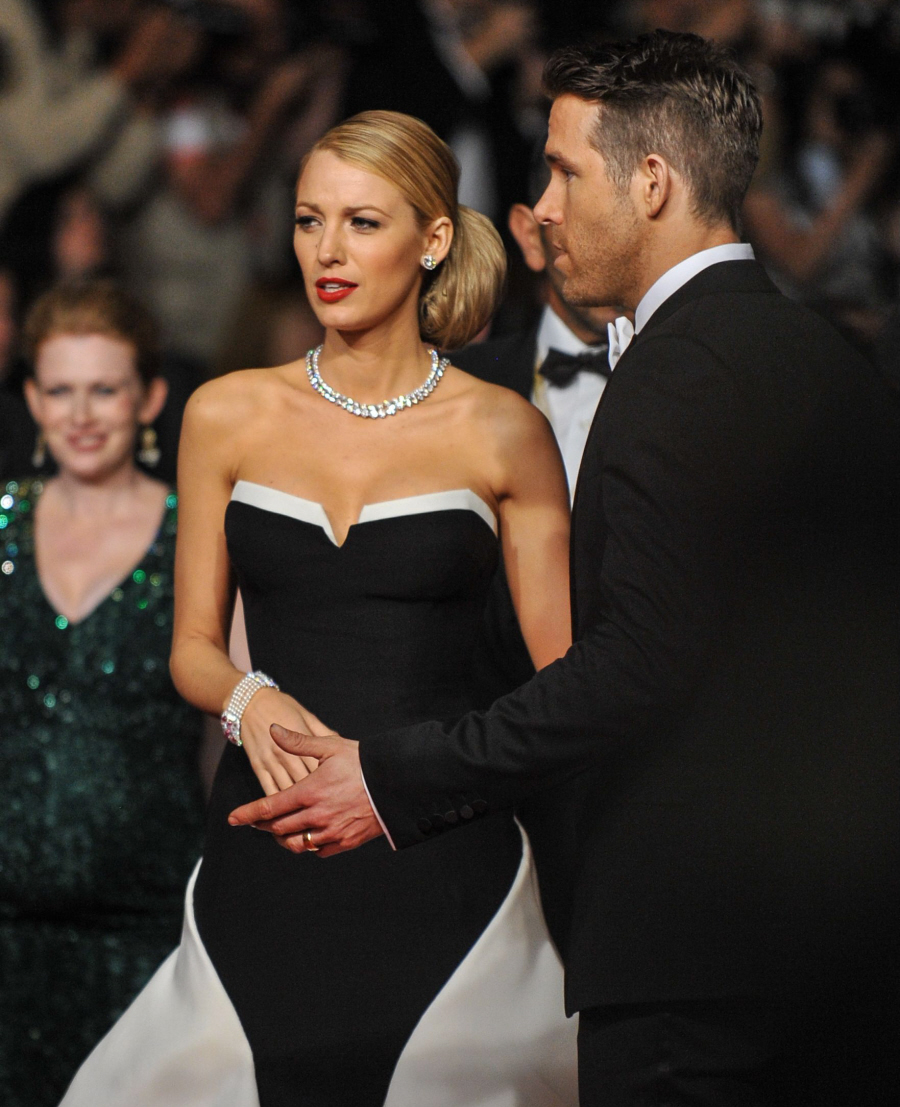 Photos courtesy of WENN.