My goodness, Nori is a beautiful little girl. She's adorable and, much like Prince George, Nori gives exquisite Grumpy-Face. Kim Kardashian and her sister Kourtney took IgNori to Givenchy yesterday in Paris. I guess we're supposed to think that Kim's wedding gown might be Givenchy, which… I mean, sure, that could happen. But the look on Nori's face just stole whatever style-thunder Kim might have had. Nori's face is all, "Who is this woman?! WHERE IS MY TRUSTED NANNY?!"
I think Kim wants to make sure that everybody gets photos of Nori before the wedding. For the most part, the only times we've seen Nori so far are in photos posted on Kim's Instagram, or in the Vogue shoot. But I believe Kanye really wants to put a limit on how much the public sees Nori – as he's said, Nori is HIS baby, not America's baby. I don't think it's a coincidence that Kanye wasn't around for this paparazzi-friendly outing.
Kim has said that Nori will definitely be included in the wedding in some way. Alternate theory for this outing: maybe Givenchy is designing Nori's outfit, and that's why Nori got to go outside with her mom. Nori had to be fitted! Maybe.
Also: Kim's ensemble is completely tragic. That hose with those shoes? Catastrophe. But Kourtney looks like ten kinds of hell too. What the hell?
Last thing: I'm really starting to see Kanye in Nori's face. It's in the eyes – she has her daddy's eyes.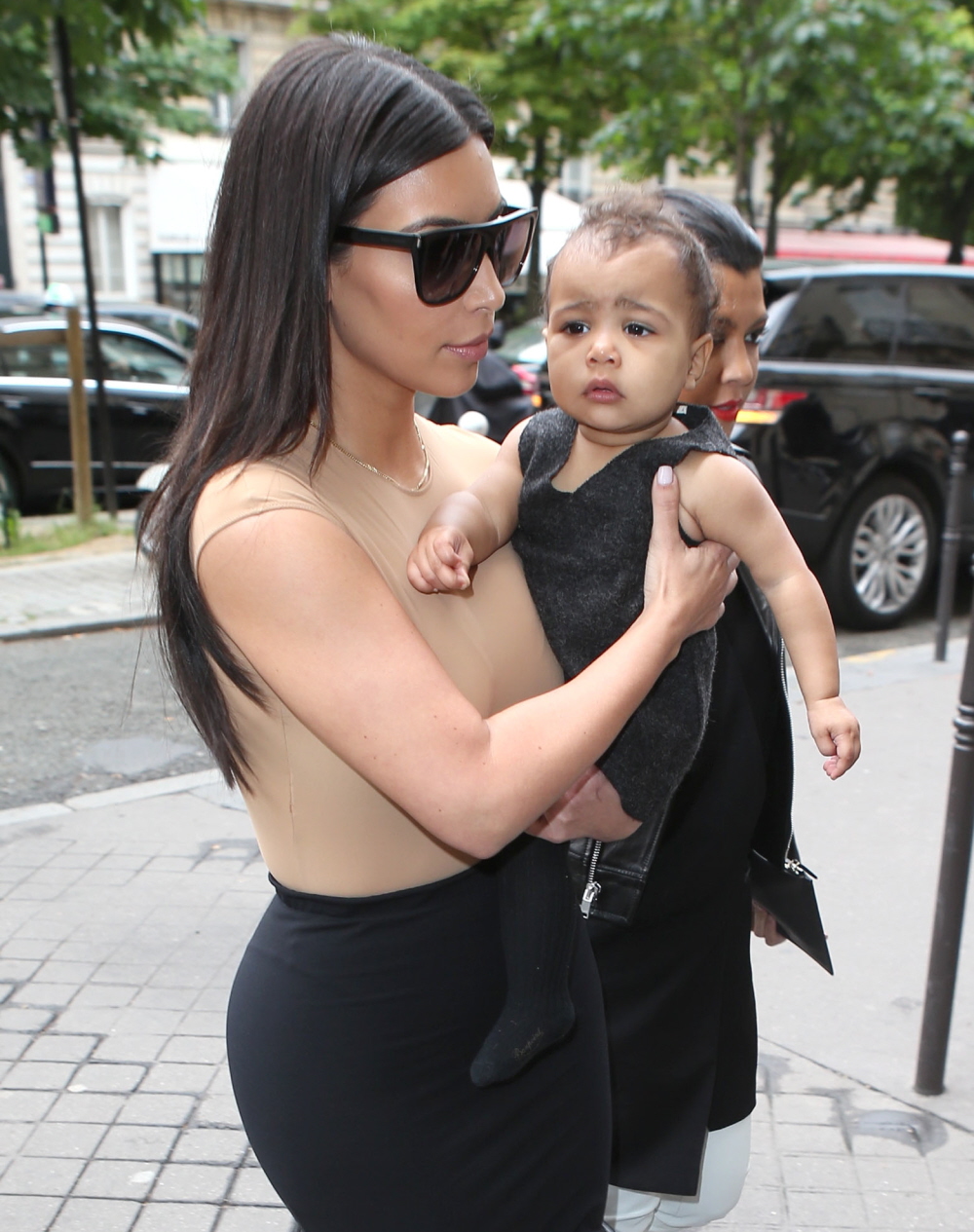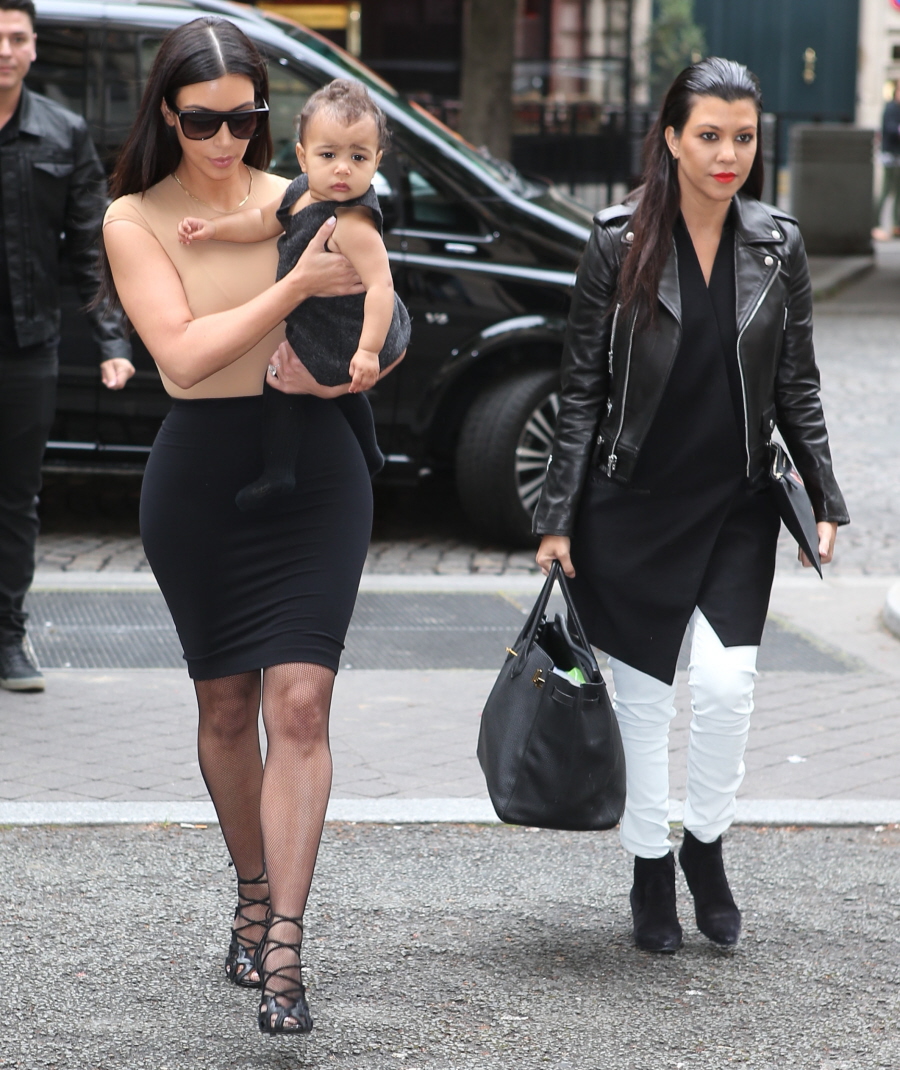 Photos courtesy of Fame/Flynet.