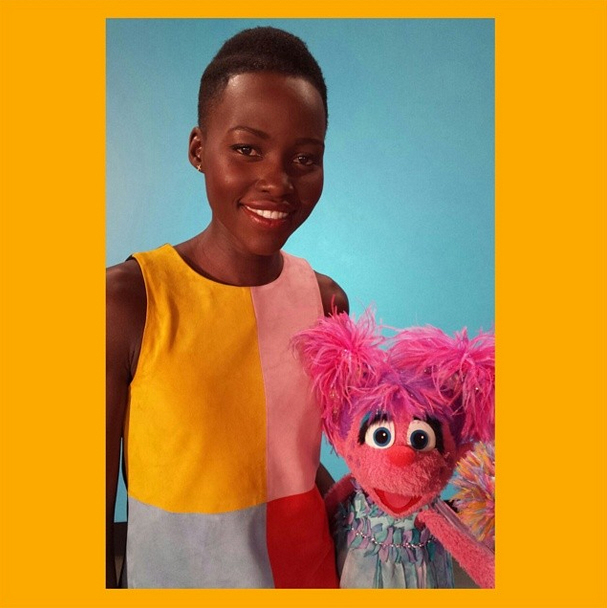 Did you know that the Mexican franchise of Sesame Street is called Plaza Sésamo? I realize that's a direct translation, but I guess I thought that the Spanish-language countries would just call it Sesame Street. I watched a wonderful documentary about Sesame Street franchise start-ups in various countries a few years ago, so I don't know why I'm so surprised that they translate it into the host country's language.
Anyway, there's a Mexican franchise and it's called Plaza Sésamo, and Lupita Nyong'o appeared on it. Lupita was born in Mexico when her family lived there for her father's diplomatic work, but she was raised in Kenya. She's also said that her family sent her back to Mexico at some point (I think when she was a teenager) to learn Spanish. This is all build-up for Lupita speaking Spanish on Plaza Sésamo. She's helping kids celebrate Laughter Day!
The translation: "Hello, I'm Lupita. Today I want us to celebrate Laughter Day. Do you know how to laugh? Why don't we laugh together? Ready, 1, 2, 3! [Laugh]." My goodness, she has the best laugh. Why isn't she appearing on American Sesame Street too?!
As for Lupita's future gigs, Vulture caught up with her at Cannes when she attended an event sponsored by Calvin Klein last week. In between gushing about the coffee mug a publicist sent her and raving about Jessie Ware, Lupita told Vulture that "my lips are sealed" about her one and only post-Oscar role in The Jungle Book. No one knows if it's going to be animated or if it will be mo-cap or what. Sigh. Please, Hollywood, find Lupita some work. Please don't let Lupita get J-Law'd.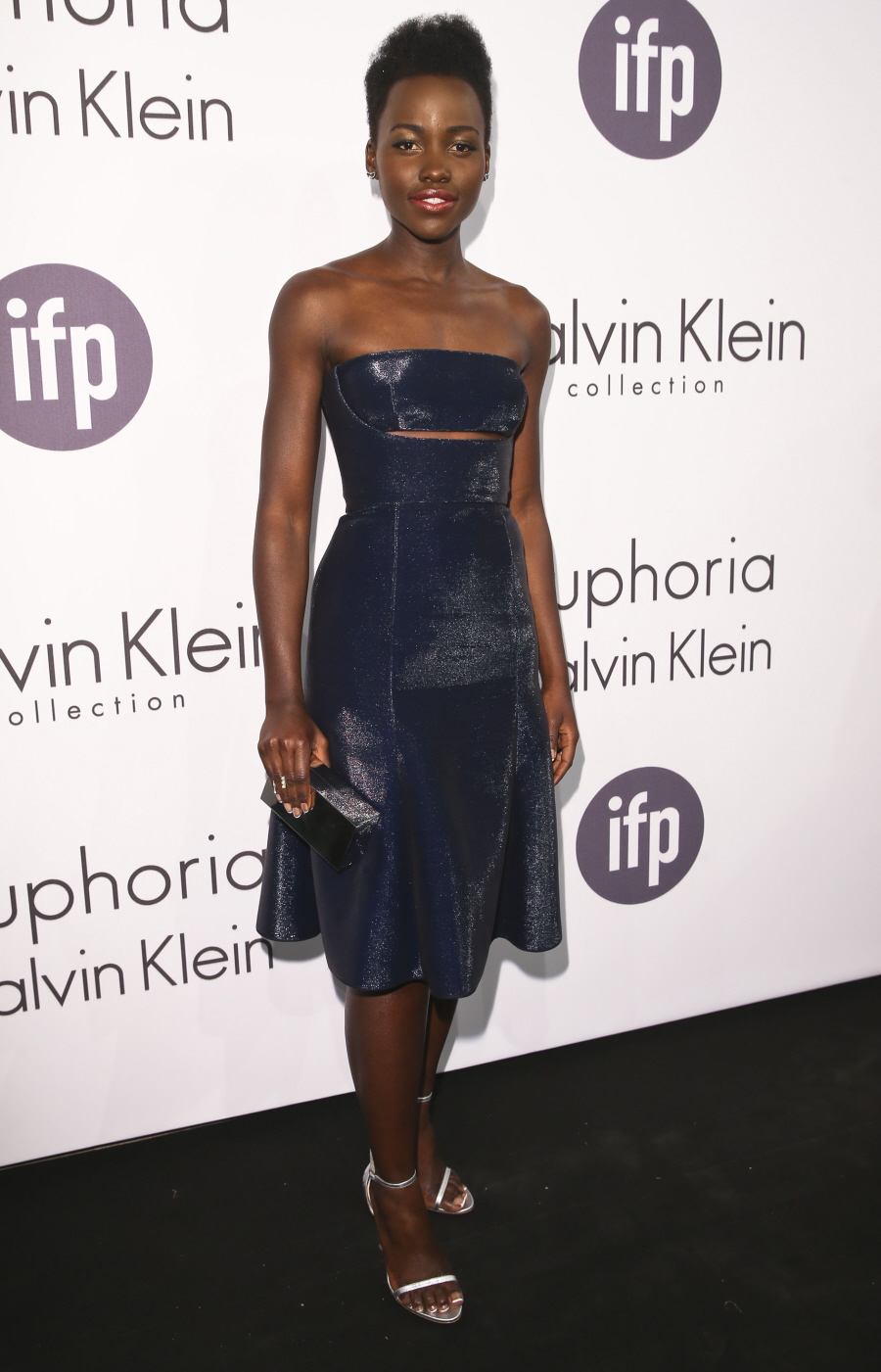 Photos courtesy of Fame/Flynet and Lupita's IG.