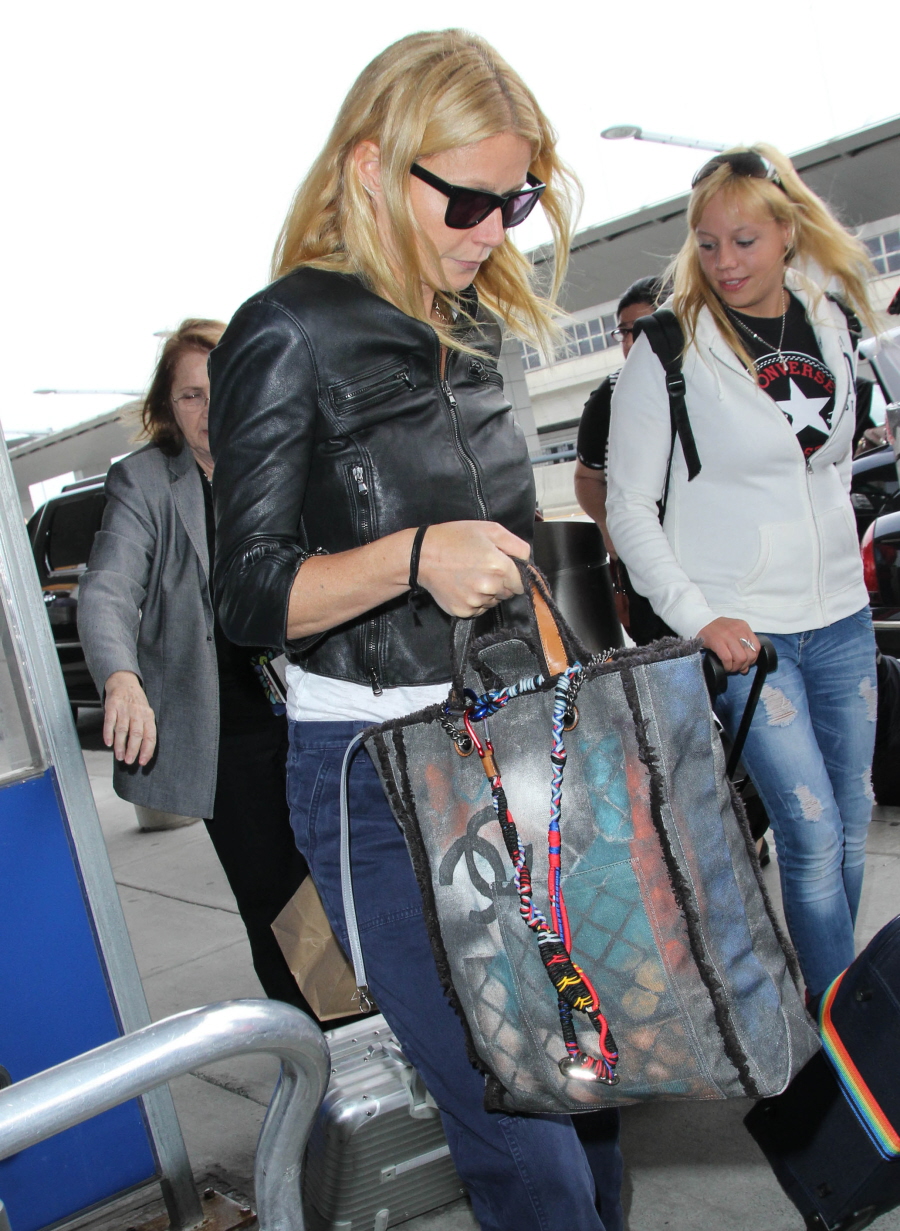 For all the crap I give Gwyneth Paltrow, I did feel a pang of sympathy for her in these photos. Gwyneth was at LAX a few days ago, carrying (or rolling) her own luggage, and homegirl looked stressed. Probably because she was surrounded by screaming paparazzi and a million flashes going off. So… let's at least give her some credit for being able to make it into LAX without losing her cool, and while handling her own luggage too. Of course, one of the bags is Chanel (from the new "Graffiti" collection) and it costs $3800. I'm sure she got it for free.
Meanwhile, would you like to hear about this week's Goop-letter? It's about food. AND reading. Gwyneth has deigned to start a book club… a book club only for cookbooks.
This was not my idea. The cookbook club. Which is probably why it's so good. While I have always liked the idea of a book club (sorta) I am just not that type of gal. Until one of my gorgeous girls suggested we do a different book club of sorts. A cookbook club! Now, as someone who gets in bed and reads cookbooks cover to cover as if they were novels, this idea was scintillating. We set off to find the ideal book to kick it off using the same criteria we would if we were choosing a novel, something challenging, beautiful, and with the possibility of becoming a classic. We landed on Roberta's Cookbook. And we smoked our own fish, dammit. Please cook with us and tell us what you learned, how you modified, and what the next instructional cooking club tome should be (@goop). Happy cooking.

Love,
gp
Goop also asks us to tweet about it too, using the hastag #goopcookbookclub. I double-dog dare you to tweet her about the fact that she's recommending a recipe that involves (GASP) pasta. THE HORROR. This might be the most gauche thing she's ever done! Trying to interact with the peasantry about… food. Ugh! To be fair, I glanced through the recipes and most of them seem like a lot of work (you have to make your own pasta and buy and cook sea urchin tongues), but none of the recipes are grossly offensive, in the vein of "one grape, cubed and garnished with a Tic Tac."
Oh, and I feel like she's judging people who belong to book clubs – "While I have always liked the idea of a book club (sorta) I am just not that type of gal." Book clubs are for peasants, I suppose. Plus, I don't imagine Gwyneth's elite circle of friends are big readers.
Last thing: is she wearing Apple's leather jacket? Right? That's like a kid's jacket.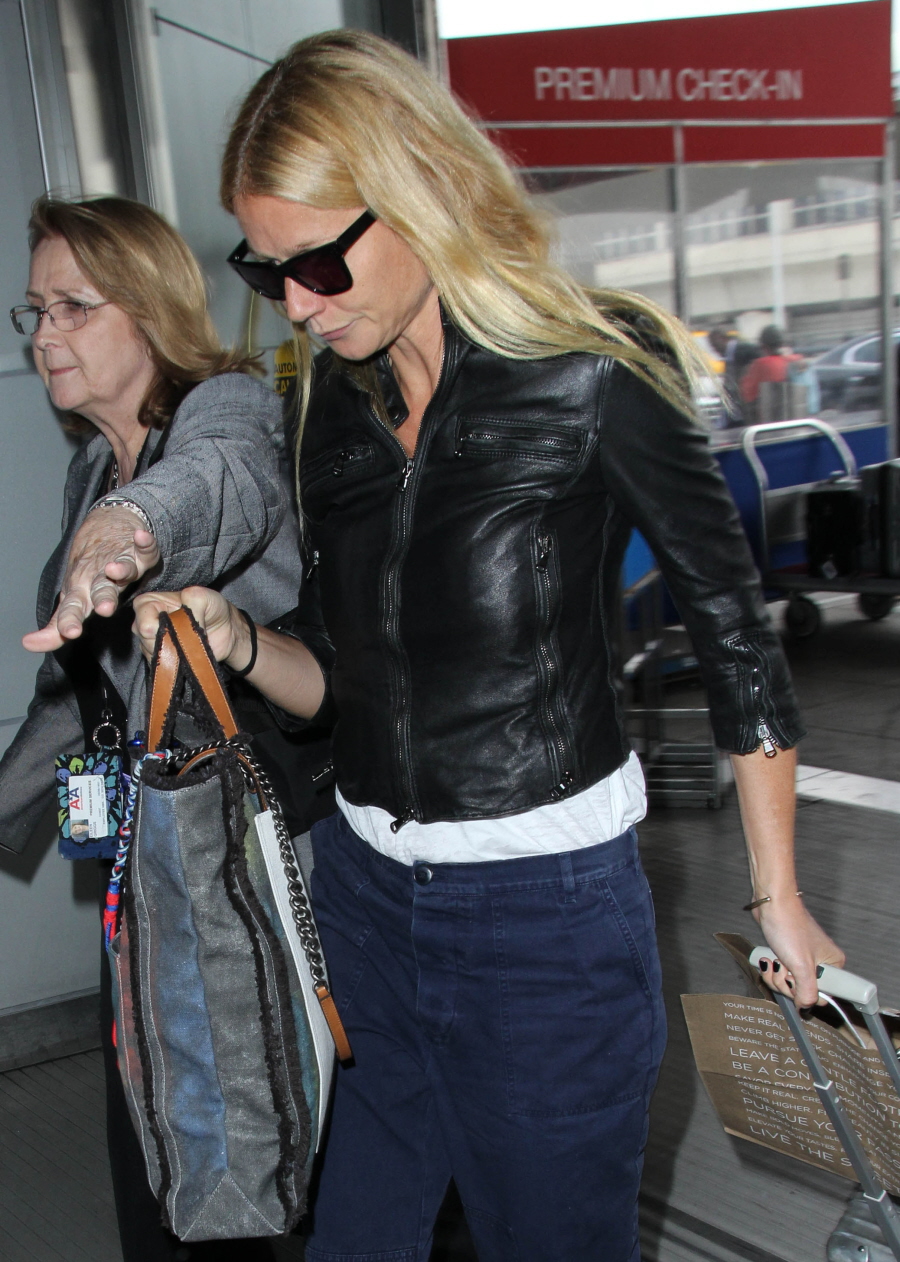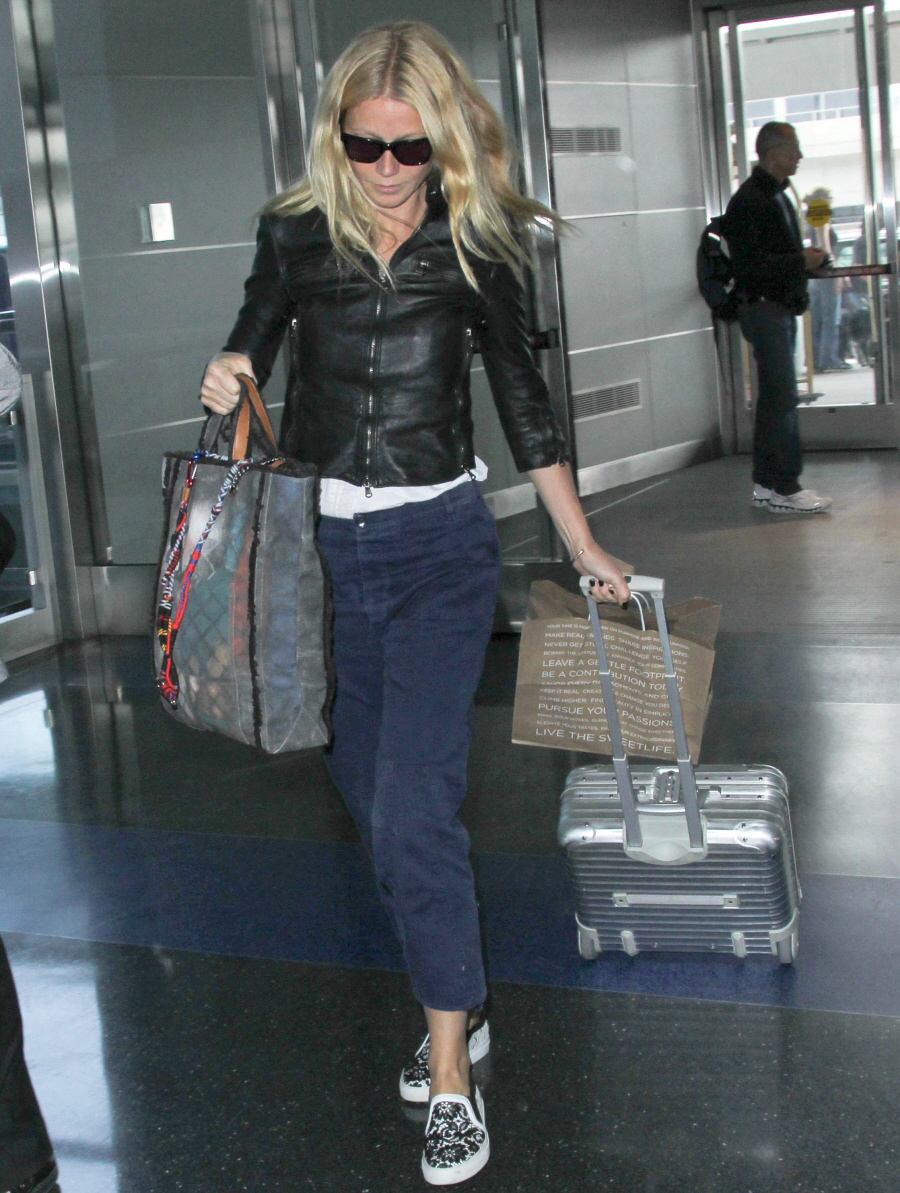 Photos courtesy of Fame/Flynet and Goop.