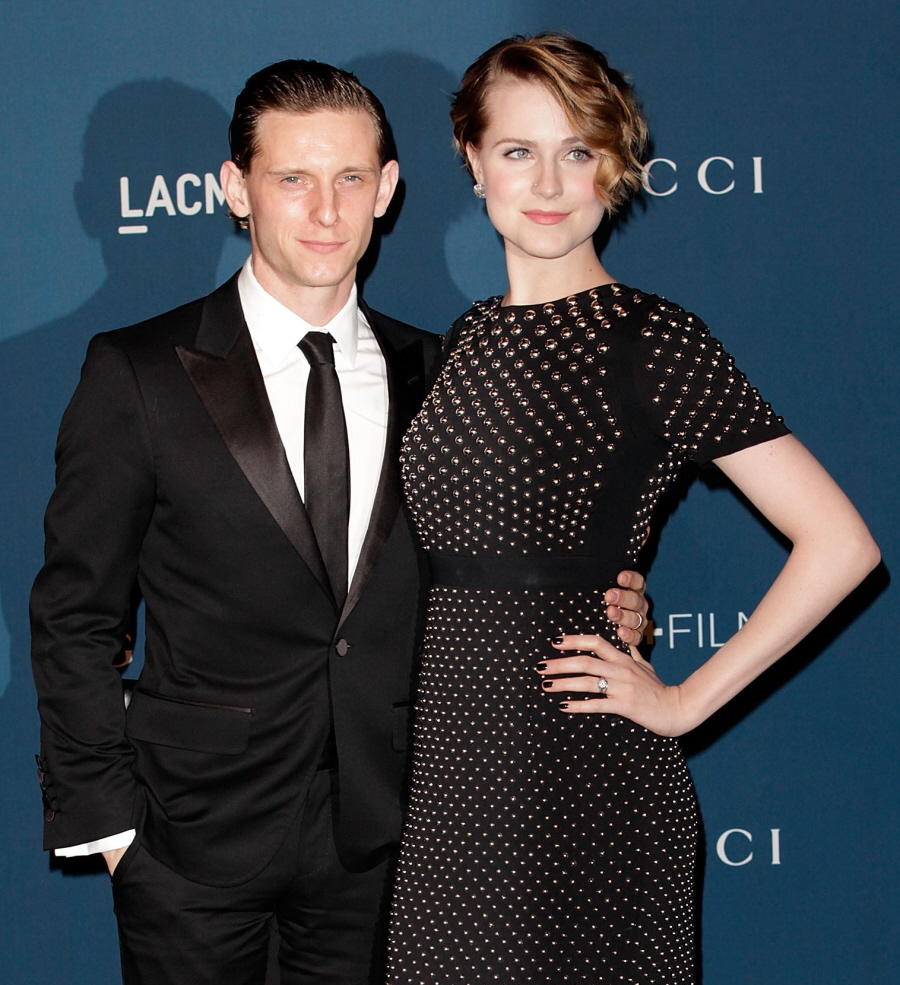 NOOOooooooo!!!!
I'll admit it, I am actually really upset with this news: Evan Rachel Wood and Jamie Bell's marriage is over after less than two years. They were seriously one of my favorite couples. I thought they were really hot together – he's all English smartass and she's all Hollywood hipster, but it worked brilliantly and I hoped they would make it work long-term. Not so much.
Evan Rachel Wood and Jamie Bell have ended their marriage, a rep for the couple confirms exclusively to Us Weekly.

"Evan Rachel Wood and Jamie Bell have decided to separate," the rep tells Us in an exclusive statement. "They both love and respect one another and will of course remain committed to co-parenting their son. This is a mutual decision and the two remain close friends."

A source adds: "They love each other so much but it just wasn't right."

Wood, 26, and Bell, 28, first met on the set of Green Day's music video "Wake Me Up When September Ends" in 2004 and tied the knot eight years later in October 2012. Last July, they welcomed a baby boy, whose name has never been revealed. (At the time, Bell praised his "warrior" wife via Twitter for birthing their child so "naturally and peacefully.")

Back in November, the first time mom opened up about motherhood and her hectic schedule to Us during a screening of her film Charlie Countryman in NYC.

"I've been having separation anxiety because I'm so used to him being right here all the time. They kind of become a part of you, you know?" she told Us on Nov. 13 of her little tot. "It was my dream to be a mom, so I'm loving it. I love it."

"He's smiling and laughing. He started rolling over," she gushed of his recent milestones. "He's grabbing things. You know, he's making oohs and aahs."

Wood and the Fantastic Four 2 actor's last red carpet appearance together was at the LACMA 2013 Art + Film Gala in L.A. last November. Bell, for the most part, has kept mum about his relationship with the Facing the Wind actress, and recently deleted his official Twitter page.
From the way they talked in various interviews over the years, I always felt like Jamie just flat-out adored her. They dated and broke up in the mid-aughts and then reconnected after Evan was finally done with Marilyn Manson. It felt like Jamie had held a torch for her for years and once he got her back, he wasn't letting go. So… my impression is that this breakup is something SHE wanted. But I'm sure we'll find out the reason soon enough. Ugh. I'm so sad. This sucks. You know what will suck harder? If she goes back to Marilyn Manson. NOOOooooo.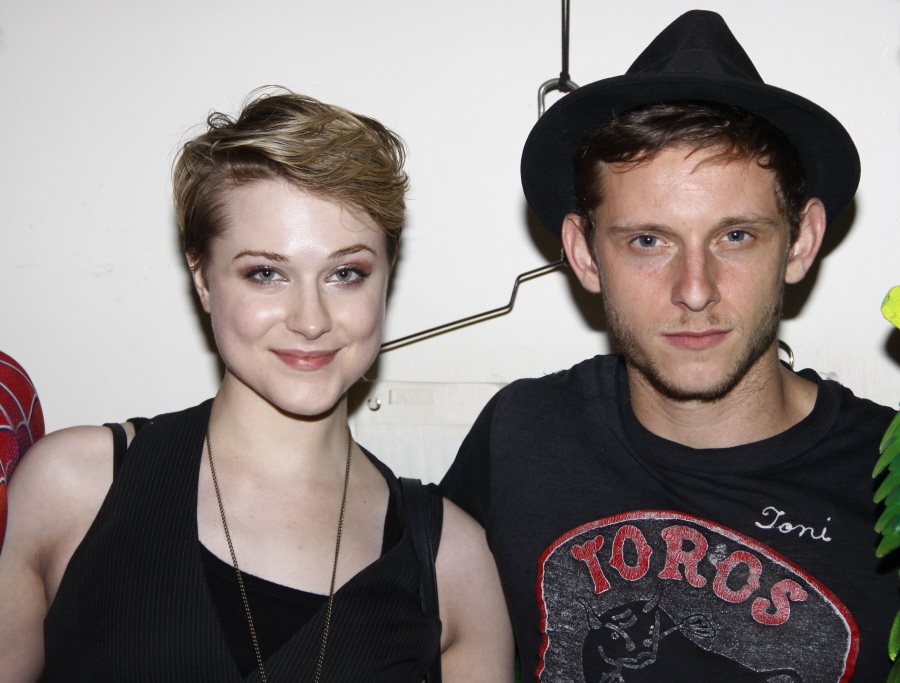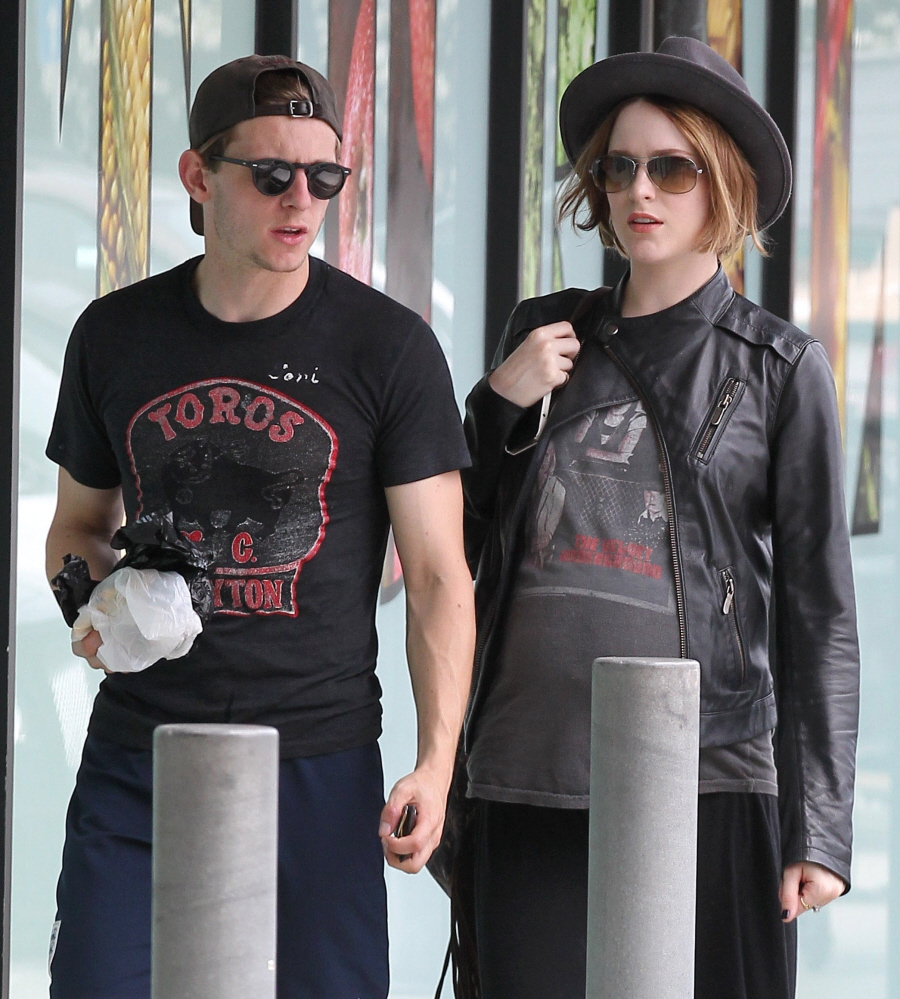 Photos courtesy of WENN, Fame/Flynet.